It used to be the case that fans of Auburn University's football team would gather after victories at Toomer's corner in Auburn, Alabama, to throw rolls of toilet paper into the historic oak trees there. The trees have been removed. Not because Auburn University wanted it that way: Harvey Updyke, a fan of the University of Alabama's football team – Auburn's hated cross-state rival – poisoned the trees in 2010. Updyke was caught when he called in to a local sports radio show to brag about the deed. He was charged with criminal mischief, desecrating a venerated object and damaging agriculture. Although he initially pleaded not guilty by reason of mental disease or defect, he later made a plea deal in which he pleaded guilty to criminal damage of an agricultural facility. He served six months in jail, and was released in June of this year.

This is of course a bad situation. I've been to football games at Auburn, and though I sport-hate their football team, the celebration at Toomer's corner was a great tradition and the trees, themselves, were beautiful. I don't wish to pass more judgment on Updyke, but rather to reflection on an ethical question his action raises. Continue reading →
Press Release: British Medical Journal Head to Head: Should athletes be allowed to use performance enhancing drugs?
Stories about illegal doping in sport are a regular occurrence. On bmj.com today, experts debate whether athletes should be allowed to use performance enhancing drugs.
Professor of ethics Julian Savulescu, from the University of Oxford, argues that rather than banning performance enhancing drugs we should regulate their use.
He points out that, since Ben Johnson in 1988, only 10 men have ever run under 9.8 seconds – and only two (including Usain Bolt) are currently untainted by doping. "The zero tolerance ban on doping has failed," he says. "It is time for a different approach."
He argues that regulation could improve safety and says "we should assess each substance on an individual basis" and "set enforceable, fair, and safe physiological limits."
He acknowledges that, if a substance came to dominate or corrupt performance, there would be good reason to ban it. But says, if a substance allows safer, faster recovery from training or injury, "then it does not corrupt sport or remove essential human contribution."
And he dismisses the argument that allowing elite athletes to take drugs under medical supervision will encourage children and amateurs to imitate their heroes, pointing out that amateur doping "is already happening in an unsupervised manner."
"Over time the rules of the sport have evolved," he says. "They must evolve as humans and their technology evolve and the rules begin to create more problems than they solve. It is time to rethink the absolute ban and instead to pick limits that are safe and enforceable."
But hospital doctors, Leon Creaney and Anna Vondy believe this would lead to escalating use and call for tougher enforcement.
"The argument against doping in sport is moral, not medical," they write.
"Athletes who wanted to live a healthy existence would be pushed out altogether. Soon, the only competition that would matter would be the one to develop the most powerful drugs, and athletic opponents would enter into an exchange of ever escalating doses to stay ahead of each other."
They warn that, in some nations, "we might see a return of the state sponsored doping programmes of the 70s and 80s" and say without the anti-doping programme "the use of performance enhancing drugs would expand exponentially and filter deeper into our society."
Legitimising performance enhancing drugs in elite and professional sport would also change the message sport sends to society, they add. "Would a bioengineered athlete be able to inspire in the same way?"
They dismiss the argument that because we will never be able to catch every cheat, we should give up trying, saying the answer is "to make the anti-doping system more effective."
If testing was ubiquitous, they say, "it would be virtually impossible to evade detection, and the equilibrium would be reset in favour of not cheating."
And if a first offence led to a lifetime ban, "the risks involved would become much greater, such that fewer people would take the gamble of getting caught in the first place," they conclude.
Contacts:
Professor Julian Savulescu, Uehiro Chair in Practical Ethics & Director, Oxford Centre for Neuroethics, University of Oxford, UK
Tel: +44 (0)1865 286 888
Email: Julian.savulescu@philosophy.ox.ac.uk
Leon Creaney, Trauma and Orthopaedics, University Hospital Birmingham, UK
Email: leoncreaney@hotmail.com
by Luke Davies
The upcoming Winter Olympics in Sochi has been in the news a lot recently. The controversy, as you will already know, is a result the introduction of another law discriminating against the LGBT community in Russia—Article 6.21 of the Code of the Russian Federation, the so-called "gay propaganda" law. [1] This law will allow the government to fine anyone who spreads propaganda about "non-traditional sexual relations" to minors. (The meaning of "propaganda" and "nontraditional sexual relations" is left quite ambiguous.) Given the insistence of Sports Minister Vitaly Mutko that competing athletes and visiting spectators must obey the laws of the country, there has been some disagreement about what to do. There are different levels of concern being given priority in the media, some more pertinent from an ethical perspective than others.
Here's a spoiler: The trivial concerns have to do with the politics of the Olympic Games themselves; the real concern is with the harm to people's lives in Russia. Continue reading →
The second fastest runner of all time, USA's Tyson Gay, has reportedly tested positive for a banned substance, along with the Jamaican sprinters Asafa Powell, and Sherone Simpson making for shocked headlines across the world.
But this is just one high profile story amongst a recent rash of news stories across sports and across countries. In athletics, 24  Turkish athletes are confirmed to have tested positive this year; Australian Rules Football is still reeling from the ongoing Essendon scandal; and over in the United States, inquiries into an anti ageing laboratory said to supply human growth hormone to top baseball players are ongoing. Whilst the 100th Tour de France is so far untainted by positive tests, cycling doping cases have continued this year with two Giro D'Italia riders testing positive.
Still there is a sense that we are just seeing the tip of the iceberg. Chris Froome, now tested at the end of each stage as the yellow jersey, has been relentlessly hounded over whether his recent impressive performances are due to doping.
1. The Failure of Zero Tolerance
We don't know which individuals are doping and which are not. One thing we do know is that the zero tolerance ban on doping has failed.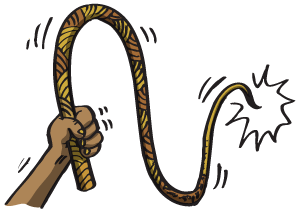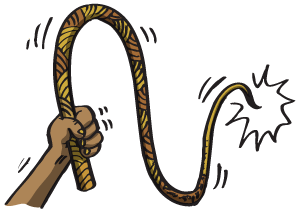 Studies have shown that regular physical activity has benefits for mental health: exercise can help people to recover from depression and anxiety disorders. However, not all people like exercise, and a mental disorder like depression can additionally decrease motivation for physical activity. So the disorder itself might inhibit behaviour that helps to overcome it.
We would assume that pressurising people is no solution here: several studies have shown that restricting freedom of choice or control increases stress in both humans and animals. However, new research tentatively indicates that controllability might play a smaller role than expected when it comes to exercise, and that even forced exercise might protect against depression and anxiety symptoms:
A recent football scandal has broken to the surface of what is likely a deep swamp of corruption. At least 680 matches are dubious, probably many more. But how come law enforcement haven't been able to stamp out this epidemic? Well, as stated:
We are organized in Singapore, I flew from Budapest, the match is in Finland, we're wagering in the Philippines using masked computer clusters from Bangkok to Jakarta. Our communications are refracted across so many cell networks and satellites that they're almost impossible to unravel. The money will move electronically, incomprehensibly, through a hundred different nowheres.
No current legal system can cope. But legal football is huge business – if the current scandals persist, and start biting into the clubs' bottom lines, they will put huge pressure on legal authorities to clamp down (or to seem to clamp down). And if not football, then the next major industry suffering from organised crime more than they benefit from it. Continue reading →
Unsurprisingly, the Australian Crime Commission has found widespread use of performance enhancing drugs in sport in Australia and the involvement of organized crime in its distribution.
I have given many arguments for why it would be better for athletes, spectators and sport to liberalise laws currently banning performance enhancing drugs. I have also argued that they are likely to be involved in all sports – football, baseball, rugby, soccer, and so on, and not merely in athletics and cycling.
The Australian Crime Commission report suggests another reason to legalise drugs in sport – that would be the most effective way of reducing the involvement of organized crime in the doping market. As experience with recreational drugs has shown, bans inevitably fail, harm the user and invite crime. The way to put drug lords out of business is to legalise the substance.
When prostitution, alcohol, abortion or recreational drugs are banned, organized crime moves in to deliver the desired product or service. The best to deal with these issues is not through some fanatical moralistic war but through legalization, oversight, regulation, monitoring and harm reduction.
When will we learn?
On the eve of his confession, Armstrong is apparently ruined. The International Cycling Union (UCI) has stripped Lance Armstrong of his titles. Sponsors and Tour organisers want millions of dollars returned. UCI president Pat McQuaid said, "Lance Armstrong has no place in cycling. He deserves to be forgotten."
But doping will always be present in sport. A zero-tolerance approach will always fail. But so too will any policy which attempts to restrict access to performance enhancing drugs and interventions in competitive sport. The question is what kind and how many failures will there be. We should choose the policy which best promotes the values of health, spectator interest, enforceability, fair competition and human excellence. That is a policy of regulated access to performance enhancing drugs.
The zero tolerance ban on drugs in sport is an example of the spectacular victory of ideology, wishful thinking, moralism and naivity over ethics and common sense. Human beings have limitations. Lance Armstrong is no god, but he is also no devil.
We should change the rules, and take Armstrong off the bonfire. There will, after all, be more like him
For a more detailed discussion, see this (draft) paper
An opinion piece on Armstrong is forthcoming in this Saturday's Age
Imagine that the Teetotaler party came to power. They stood for family, safety and old fashioned values. Their first target was the car and the speeding culture. They wanted driving to be as safe as possible. Indeed, they would have preferred it if there were no driving cars at all and people returned to bicycles or horsedrawn carts. But they knew that was impossible. People were used to driving cars.
So they slashed the speed limits from 100km/hr to 50 on open roads, and 60km/hr to 20 in built up areas. This, it was proven, was a safer speed to drive at.
Nearly everyone, however, sped. It was just more convenient – you could do so much more. And it cut down travelling times for work, so people could get a competitive advantage by getting to work earlier and leaving later.
Some professions involved speeding. Couriers, truck drivers, and salesmen all sped. There were a few speed cameras but they picked up people only rarely and many had camera detectors installed in their cars. People continued to drive at 100km/hr, just as they always had. Those who were caught were punished heavily – banned for a couple of years.
However, the benefits of speeding, or going at what was the previous limit, vastly outweighed the punishments.
One particularly successful courier was Prance Legstrong. He used to speed and deliver packages quicker than any other service. He established DEEHL, a courier service that became more successful than US postal. Pretty soon, he was a multimillionaire.