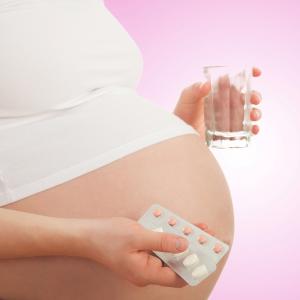 Taking the popular over-the-counter pain and fever medication paracetamol during pregnancy might affect the unborn child more than we assumed – and hoped for. Recently, research began to link pre-natal exposure of paracetamol (also known as acetominophen) to asthma and poor motor and communication skills in small children. Now, a new study published yesterday suggests that taking paracetamol during pregnancy comes with an increased risk for the baby of developing attention deficit hyperactivity disorder (ADHD) later.
The authors of this study investigated 64,322 Danish children (born 1996-2002) and their mothers. The women were asked whether they have taken paracetamol in computer-assisted telephone interviews three times during their pregnancy and shortly after. To asses ADHD in children, the researchers used different ways: they asked the mothers of 7-year-olds about their child's behaviour using a standardised ADHD questionnaire. Moreover, they used Danish medical registries to gain information about diagnoses of hyperkinetic disorder, which resembles a severe form of ADHD, and descriptions of ADHD medication to the children.
Pharmaceutical treatment of attention deficit-hyperactivity disorder (ADHD) is associated with reduced criminality according to a study published yesterday in the New England Journal of Medicine. The study of over 25,000 Swedish adults with the disorder found that men undergoing pharmaceutical treatments had a 51% chance of committing at least one crime in a 4-year period compared to 63% for those not in treatment. The risk of criminality for women with ADHD was 25% for those taking medication, and 31% for those not in treatment. It's possible, of course, that the reduction in criminality associated with treatment was due not to the treatment itself, but to other factors, such as desire to improve behaviour, which could have both motivated treatment and reduced criminality. However, even when the investigators adjusted for likely confounders, they found that treatment was associated with significantly reduced criminal offending. Thus, their findings are at least suggestive of a causal relationship between medication and reduced crime.
It will be interesting to see how such a relationship, if it can be further supported, will be viewed by the general public and medical profession. Will it be seen as strengthening or weakening the case for ADHD treatment?