Brenda Kelly and Charles Foster
Female Genital Mutilation ('FGM') is a term covering various procedures involving partial or total removal of the external female genitalia or other injury to the female genital organs for non-medical reasons (WHO, 2012). It can be associated with immediate and long-term physical and psychological health problems. FGM is prevalent in Africa, Middle East and South East Asia as well as within diaspora communities from these countries
The Government, keenly aware of the political capital in FGM, has come down hard. The Serious Crime Act 2015 makes it mandatory to report to the police cases of FGM in girls under the age of 18. While we have some issues with that requirement, it is at least concordant with the general law of child protection.
What is of more concern is the requirement, introduced by the cowardly device of a Ministerial Direction and after the most cursory consultation (in which the GMC and the RCOG hardly covered themselves in glory), by which healthcare professionals, from October 2015, are legally obliged to submit patient-identifiable information to the Department of Health ('DOH') on every female patient with FGM who presents for whatever reason, through the Enhanced Dataset Collection (EDC). The majority of these women will have undergone FGM in their country of origin prior to coming to the UK. Continue reading →
On the supposed distinction between culture and religion: A brief comment on Sir James Munby's decision in the matter of B and G (children)
By Brian D. Earp (@briandavidearp)
Introduction
What is the difference between "culture" and "religion" … ? From a legal standpoint, this question is important: practices which may be described as being 'religious' in nature are typically afforded much greater protection from interference by the state than those that are understood as being "merely" cultural. One key area in which this distinction is commonly drawn is with respect to the non-therapeutic alterations of children's genitals. When such alteration is done to female children, it is often said to be a "cultural" practice that does not deserve legal protection; whereas, when it is done to male children, it is commonly said to be a "religious" practice – at least for some groups – and must therefore not be restricted (much less forbidden) by law.
Is this a valid distinction?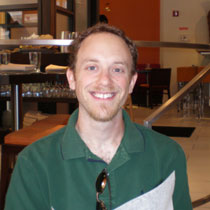 See Brian's most recent previous post by clicking here.
See all of Brian's previous posts by clicking here.
Follow Brian on Twitter by clicking here.
VIDEO DEBATE LINKED TO BELOW – ARI KOHEN AND I DISCUSS THE ETHICS OF RELIGIOUSLY-MOTIVATED CIRCUMCISION
Ari Kohen doesn't like my recent post about circumcision—the one in which I argue that it is unethical to remove healthy tissue from another person's body without first getting his permission. I then go on to say that religious justifications cannot override this basic principle. Here's that post again.
Ari is a professor of political theory and human rights at the University of Nebraska at Lincoln. In this blog post, he takes me to task for failing to take seriously the religious commitments of Jews in framing my arguments. And while he gets some things wrong about, for example, the relevance of "sexually-sensitive tissue" to my overall reasoning; and while he misses the point of my bringing up female genital cutting entirely (I've since edited my post to clear up any lingering ambiguity) – he is probably right that my approach to debating this issue is unlikely to win me any converts from within the ranks of the religious.