Announcement: "Brave New Love" – peer commentaries due October 7
Dear Practical Ethics readers,
The paper, "Brave new love: the threat of high-tech 'conversion' therapy and the bio-oppression of sexual minorities" by Brian D. Earp, Anders Sandberg, and Julian Savulescu has been accepted for publication in the American Journal of Bioethics: Neuroscience. Proposals for open peer commentaries are due this Monday October 7th.
The article may be accessed here, or at the following link: http://editorial.bioethics.net. Be sure to select AJOB:Neuroscience from the drop-down menu of journals. Here is an abstract of the argument:
============================
Abstract: Our understanding of the neurochemical bases of human love and attachment, as well as of the genetic, epigenetic, hormonal, and experiential factors that conspire to shape an individual's sexual orientation, is increasing exponentially. This research raises the vexing possibility that we may one day be equipped to modify such variables directly, allowing for the creation of "high-tech" conversion therapies or other suspect interventions. In this paper, we discuss the ethics surrounding such a possibility, and call for the development of legal and procedural safeguards for protecting vulnerable children from the application of such technology. We also consider the more difficult case of voluntary, adult "conversion" and argue that in rare cases, such attempts might be permissible under strict conditions.
============================
Open Peer Commentary articles are typically between 500-1500 words and contain no more than 10 references. A guide to writing an Open Peer Commentary is available under the Resources section "Instructions and Forms" at http://editorial.bioethics.net. AJOB:Neuroscience asks that by Monday, October 7, 2013 you submit a short summary of your proposed Open Peer Commentary (no more than 1-2 paragraphs). Please submit your proposal online via the AJOB:Neuroscience Editorial site, following the instructions provided there. They ask that you do not prepare a full commentary yet. Once they have evaluated your proposal, they will contact you via email to let you know whether or not they were able to include you on the final list of those to be asked to submit an Open Peer Commentary.
You will then have until Friday, October 25, 2013 to submit your full Open Peer Commentary.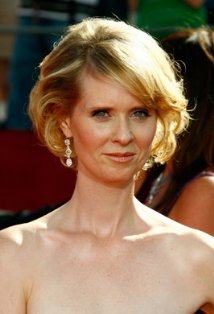 Choosing one's own (sexual) identity: Shifting the terms of the 'gay rights' debate
By Brian Earp (Follow Brian on Twitter by clicking here.)
UPDATE: See HuffPost Live debate on this topic here.
Can you be gay by choice? Consider the following, from the Huffington Post:
Former "Sex and the City" star Cynthia Nixon says she is gay by "choice" – a statement that has riled many gay rights activitists who insist that people don't choose their sexual orientation.