written by Gabriel De Marco
I recently started to watch The Good Place again, a sitcom by NBC which takes place in the realm of the supernatural. The show has taken us to the good place (somewhat like heaven, where good people go after they have shuffled off their mortal coil), the bad place (the opposite of the good place), and a few others. Although the show is mainly a comedy, it manages to be funny while discussing many interesting ethical questions, and explicitly introducing a variety of ethical views and principles.
In this world there is a system, call it The System, that determines who goes to the good place and who goes to the bad place. The details of The System have never been fully clear, which turns out to be an important part of the show. Yet, there are some things we do know about how The System works. First, it assigns positive or negative points to actions. The points assigned to a given action seem to be a function of a variety of factors, including its use of resources, the intentions behind it, its effects on others. (It has also been suggested in a recent episode that if the only reason one performs an action is to make one's points go up, one will not receive points). Whether a person ends up going to the good place is a matter of what their overall score is, and this overall score seems to be the sum of the points assigned to one's actions.
There are a few ethicists who are interested in encouraging right behaviour, rather than simply discussing it.
Here is something for them from A.L. Kennedy:
'As Vonnegut mentioned, Nazi Germany trained a population to be blind to the dignity and humanity of some others. A diet of soft porn, cheap sentimentality and hate proved effective. Radio Mille Collines pedaled fear, poisonous pop music and a sense of unhinged communal power – it helped to push Rwanda into the abyss.' 1 Continue reading →
Last Thursday's Special Ethics Seminar at St Cross College was booked out very quickly, and the audience's high expectations were fully justified. Rebecca Roache returned from Royal Holloway to Oxford to give a fascinating lecture on the nature and ethics of swearing. Roache has two initial questions: 'Is there anything wrong with this fucking question?', and 'Is this one any f***ing better?'. (Her answers turn out to be, essentially, 'No' to both.) Continue reading →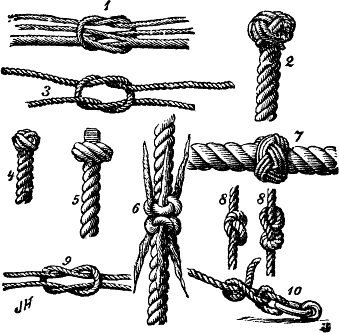 Fifty Shades of Grey has sparked a lot of debate. Some like the fact that a popular movie now breaks the taboo on BDSM and seeks to challenge common stereotypes. Others condemn the movie for romanticizing violence.
So far, however, no philosophers seem to have joined the debate. That's unfortunate, for how we should assess Fifty Shades and its BDSM theme depends on a range of philosophical issues such as consent, harm, voluntariness, respect, dignity, and the role of fiction.
BDSM is a somewhat radical topic, and for philosophical purposes, that is often an advantage. Radical topics – like thought experiments – put our principles to the test. (If you think Fifty Shades is grotesque, you should be warned that it is a walk in the park compared to many of the standard thought experiments in ethics).
For philosophical reasons – and philosophical reasons only, of course – I recently went to watch Fifty Shades of Grey. Continue reading →
The purpose of this blog is, as you know, to comment on ethics in the news. It is written here just above: "Practical Ethics – Ethics in the News". In this post, I am going to diverge from this purpose, and address a somewhat different topic. Numerous recent events that have been reported in the news raise the following question: what is the ethics of news? What should they be? Below, I outline what I perceive to be a very problematic tension that currently exists between the reality that journalists work in, and the ethical ideals that they subscribe to, and that we as consumers expect of them. I finish with speculating in what we can do about this, on the ethical side of things. Continue reading →
You can get experienced meditators to produce, on demand, feelings of timelessness and spacelessness. Tell them 'Try to be outside time', and 'try not to be in the centre of space', and they will.
These sort of sensations tend to happen together – so strikingly so that Walter Stace proposed, as one combined element of mystical experience, 'non-spatial-and-non-temporal'.1
Why should that be? asked an Israeli research group in a recent and fascinating paper.  And was the generation of these sensations related to alterations in the sense of the body? Continue reading →
Cross-posted at Less Wrong.
This is an addendum to a previous post, which argued that we may be underestimating the impact of innovation because we have so much of it. I noted that we underestimated the innovative aspect of the CD because many other technologies partially overlapped with it, such as television, radio, cinema, ipod, walkman, landline phone, mobile phone, laptop, VCR and Tivo's. Without these overlapping technologies, we could see the CD's true potential and estimate it higher as an innovation. Many different technologies could substitute for each other.
But this argument brings out a salient point: if so many innovations overlap or potentially overlap, then there must be many more innovations that purposes for innovations. Tyler Cowen made the interesting point that the internet isn't as innovative as the flushing toilet (or indeed the television). He certainly has a point here: imagine society without toilets or youtube, which would be most tolerable (or most survivable)? Continue reading →
Cross-Posted at Less Wrong.
Many have pronounced that the era of innovation dead, peace be to its soul. From Tyler Cowen's decree that we've picked all the low hanging fruit of innovation, through Robert Gordon's idea that further innovation growth is threatened by "six headwinds", to Gary Karparov's and Peter Thiel's theory that risk aversion has stifled innovation, there is no lack of predictions about the end of discovery.
I don't propose to address the issue with something as practical and useful as actual data. Instead, staying true to my philosophical environment, I propose a thought experiment that hopefully may shed some light. The core idea is that we might be underestimating the impact of innovation because we have so much of it.
Imagine that technological innovation had for some reason stopped around the 1945 – with one exception: the CD and CD player/burner. Fast forwards a few decades, and visualise society. We can imagine a society completely dominated by the CD. We'd have all the usual uses for the CD – music, songs and similar – of course, but also much more. Continue reading →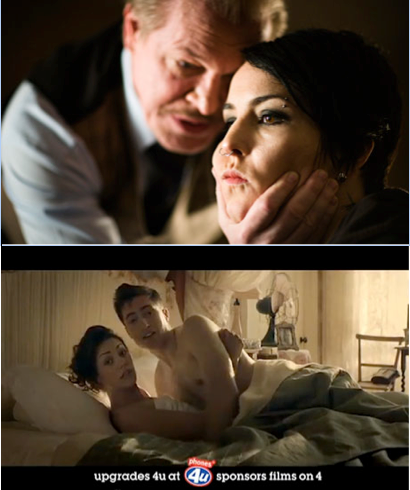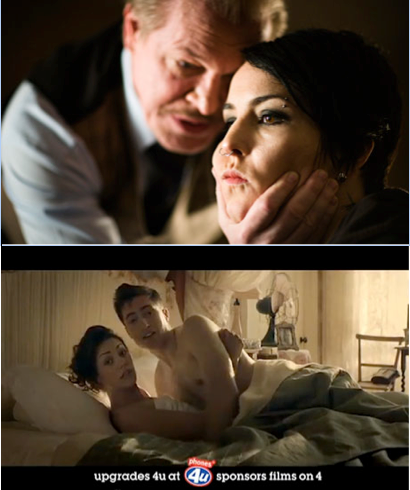 Channel 4 was censured by Ofcom this week for cutting to a light-hearted sponsorship advert just after viewers had watched the particularly graphic and disturbing rape scene in the film The Girl with the Dragon Tattoo. The Phones 4 U sponsorship ad was thought to be especially inappropriate for that moment as it features a couple apparently having sex, during which the woman pauses and asks to the camera 'I'm faking it, can I upgrade'? Ofcom received 17 complaints about the timing of the advert and this week concluded that 'the juxtaposition of a light-hearted sponsorship credit featuring a woman during sex with a disturbing and distressing rape scene in a film was clearly unsuitable… In Ofcom's view this clearly had the potential to be offensive to viewers'.
The timing was clearly unfortunate, but to say that the juxtaposition was offensive is a stronger claim.  Of course, the psychological effect of being immersed in a violent scene at one moment and then confronted with the same(ish) subject matter presented trivially will not do much for the viewer's aesthetic experience. But the regulator's suggestion seemed not only to be that the juxtaposition detracted from the viewer's enjoyment, but also that it was in some way wrong. Continue reading →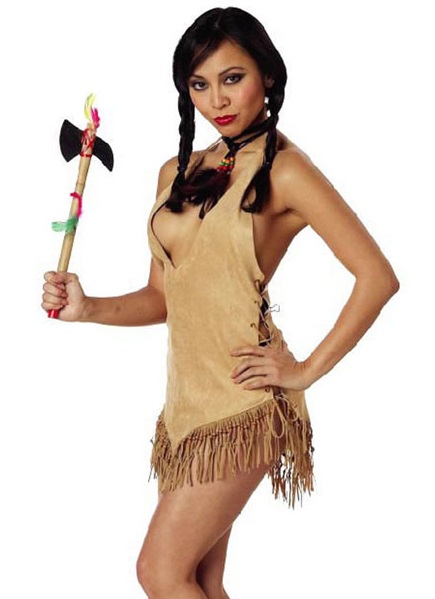 I've been to Cologne recently, one of Germany's main Carnival cities. In the window of a shop I passed, I saw some residues of the just ended Carnival season for sale – amongst other things, a Native American costume. Like many others of the sort, it consisted of a brown faux suede suit, a colourful feather hair decoration, and a little fake axe. And – not to my surprise – it showed far more skin that it concealed. Unfortunately, I didn't take a picture. However, "Indian" Carnival and Halloween costumes like that can be found all over the internet, may it be in the (sadly unavoidable) "sexy" women's version like the one I saw, or in the male "warrior / chief" version.