by Dominic Wilkinson @Neonatalethics
This week, the Care Quality Commission (CQC) published an interim report into resuscitation decisions during the COVID-19 pandemic. According to a number of media outlets, the report found that in the first wave of the crisis inappropriate and possibly unlawful 'do not resuscitate' orders were used "without the consent of patients and families" (see eg Telegraph, Sky).
There are real concerns and important questions to answer about policies and care for patients in care homes and in the community during the pandemic. However, the media stories, and the CQC report itself appear to illustrate two ethical misconceptions.
by Prof Dominic Wilkinson @Neonatalethics
Last month, in an emergency hearing, the High court in London heard a case that characterises a familiar problem in medical ethics. A 15 year old adolescent (known as 'X') with a long-standing medical condition, Sickle Cell disease, had a very low blood count and required an urgent blood transfusion. However, X is a Jehovah's Witness and did not wish to receive blood as it was contrary to her religious beliefs. X's doctors believed that she was at risk of very serious health consequences without a blood transfusion (a stroke, or even death).
Of no great surprise to anyone, the court authorised the emergency blood transfusion for X. Although X was "mature and wise beyond her years", and judged to be 'Gillick competent' (see below), the judge made the decision in her best interests.
That decision is consistent with many previous cases that have come to the courts in the UK and overseas (see here, here, here )[1]. It is very similar to the case in Ian McEwan's novel and film "The Children Act" (the book, had been based on real cases before the courts). The courts, in the UK at least, have always decided to over-rule under-eighteens who wish to refuse potentially life-saving treatment. Once the teenager reaches the age of eighteen, the decision is different, however. At that point, if they are judged to have "capacity", (ie they have the ability to use, understand, and communicate the information necessary for a decision)  they can refuse even if the treatment would certainly save their life.
Although the decision is unsurprising, the judge made a comment implying that future cases might not always reach the same conclusion. X's lawyer argued that the traditional legal approach may be "in need of urgent re-analysis and review", and the judge appeared to agree that these arguments needed careful consideration (not possible acutely given the urgency of X's case).
Should the ethical and legal approach to adolescents who refuse treatment change?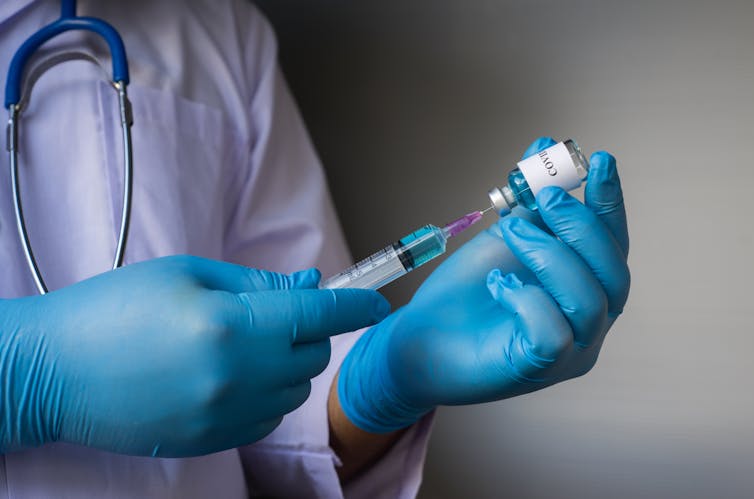 Dominic Wilkinson, University of Oxford
Two months ago I received an email from a colleague inviting me to join a global campaign to support a form of vaccine research that would involve deliberately infecting volunteers with COVID-19. This might seem like a strange idea. Some people have raised concerns about this research. Some even think that it would violate the Hippocratic oath for a doctor to expose research participants to harm in this way.
But as a medical doctor, an ethicist and a researcher, I strongly support COVID-19 challenge trials. I replied immediately and have joined over 150 academics on an open letter advocating preparation for these trials. This week, there are reports that the first of these trials will start in London in 2021. Special research facilities are being developed, and several thousand young people in the UK have already volunteered to be part of such a trial. Continue reading →
By Dominic Wilkinson @Neonatalethics and Michael Dunn @ethical_mikey
In a high court case reported last week, a judge strongly criticised a London hospital's clinical ethics committee (CEC). The case related to disputed treatment for a gravely ill nine-year old child. There had been a breakdown in the relationship between the clinical team and the child's parents. Prior to going to court, the clinicians had referred the case to the CEC. The committee had heard evidence from the medical professionals involved, and apparently reached consensus that further invasive life prolonging treatments were not in the child's best interests. However, the committee had not involved the parents in the meeting. The judge found this omission striking and regrettable. She noted
"a lack of involvement by patients and/or their families is itself an issue of medical ethics and I am most surprised that there is not guidance in place to ensure their involvement and/or participation. … the absence of any prior consultation or participation, cannot be good practice and should generally be unacceptable."
Continue reading →
Dominic Wilkinson, University of Oxford
It is mid-March 2020. James is a 29-year-old junior doctor working in a London hospital. Last week, James cared for a man who had become sick after returning from abroad. The man had been treated in isolation and is now improving. However, James has since become unwell. He developed a cough and fever, but then rapidly became breathless.
James has been admitted to his own hospital with signs of severe acute respiratory distress syndrome. Despite intensive treatment, James' lungs are full of fluid and his oxygen levels are critically low. His kidneys have shut down, and his blood pressure is unstable.
The medical team caring for James has referred him to the regional extracorporeal membrane oxygenation (ECMO) centre – a potentially life-saving treatment that is used for some patients with severe organ failure.
But the ECMO centre has received several referrals. While James is young and fit, he also has features that suggest he may die even with ECMO, and there are other patients who would have a higher chance of recovery.
Should James receive preferential treatment? Continue reading →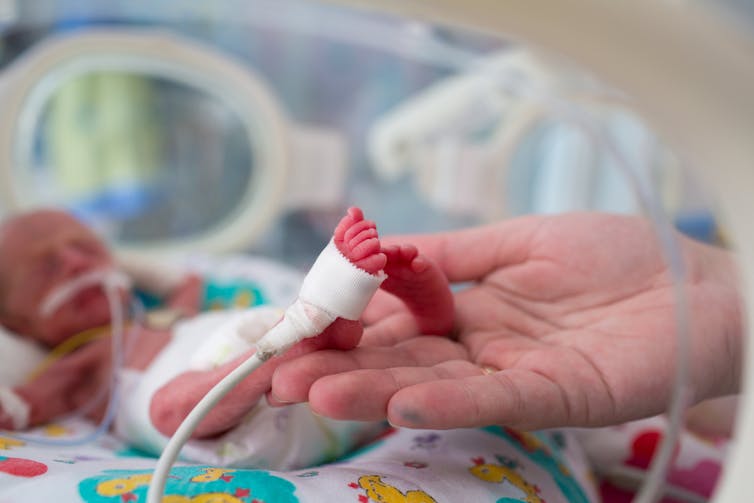 Dominic Wilkinson, University of Oxford
When new guidance relating to the outcome and medical care of babies born extremely prematurely was recently released, it led some to call for UK abortion law to be revised.
This was because one of the new recommendations from the British Association of Perinatal Medicine is that it is sometimes appropriate to provide resuscitation and active medical treatment for babies born at 22 weeks gestation (four and a half months before their due date). This is a week earlier than was recommended in the last version of the framework, published in 2008.
The argument goes that the new guidance creates a "contradiction in British law" because extremely premature infants can now be resuscitated before the point in pregnancy where abortion law changes.
A spokesperson for campaign group Right to Life UK said: "In one room of a hospital, doctors could be working to save a baby born alive before 24 weeks whilst in another room a doctor could perform an abortion which would end the life of a baby at the same age. Surely this contradiction needs to end?" Continue reading →
by Dominic Wilkinson
Disputes between parents and doctors are back in the media. This morning, in the case of Tafida Raqeeb, the court concluded that her parents should be allowed to take her to Italy for continuing intensive care.
In Tafida's case, the court found in favour of her parents and against the doctors treating her. That might help address concerns in the minds of some that the courts are biased against parents, and in favour of health professionals.
However, some may still be concerned that the UK legal approach to disagreements is the wrong one. Of relevance, in the next couple of weeks, a Labour politician is planning to put forward a law to the Commons – the Children (Access to Treatment) Bill, otherwise known as 'Charlie's law'. (See this separate guest post for a press release from Bambos Charalambous, MP). Continue reading →
Professor Dominic Wilkinson, Professor of Medical Ethics, University of Oxford. Consultant Neonatologist
This morning, the High Court judgement around medical treatment for five-year old Tafida Raqeeb was published. Tafida sustained severe brain damage from bleeding in the brain eight months ago. Her parents wish to take her to a hospital in Italy to continue life support, while the doctors at the London hospital caring for her believe that it would be best to stop life support and allow Tafida to die.
Justice MacDonald concluded today that life sustaining treatment for Tafida must continue and her parents should be allowed to take her to Italy. Continue reading →
by Dominic Wilkinson @Neonatalethics
This week the legal case around medical treatment for five-year old Tafida Raqeeb has begun in the High Court. She sustained severe brain damage from bleeding in the brain seven months ago. Her parents wish to take her to a hospital in Italy for further treatment, while the doctors at the London hospital caring for her believe that it would be best to stop life support and allow Tafida to die.
In a previous press release, I addressed several common questions about the case:
This seems to be another case like that of Charlie Gard and Alfie Evans. How common are cases of disagreement in the medical care of children?
Why do disagreements occur?
Why don't parents have the final say about treatment?
Who is right in Tafida's case, her parents, or the doctors?
There appear to be two central questions in her case –
Is there any realistic chance of her condition improving if life-support continues?
If Tafida's condition does not improve, should treatment to keep her alive continue, or should it stop (particularly, if her parents do not give permission to withdraw treatment)?