For those of us doing Catholic moral theology, we most often hear and read the name "Peter Singer" invoked by our colleagues in a dismissive way.  Indeed, if one can somehow show that another's argument is heading in a Singer-like direction, then for many of us one essentially has reduced it to the absurd.  Furthermore, and very unfortunately, Singer remains consistently dismissed as a 'popularizer' who can't be taken seriously as an academic given how widely his work is read.
But when I actually look carefully and systematically at his work I see not only how consistent and even rigorous it often is, but also how much it common it has with Christian Ethics.  Consider, for instance, the topic of abortion.  Though Peter Singer is pro-choice for abortion and infanticide, and the Catholic position condemns the intentional killing the fetus and early embryo as intrinsically evil, the actual disagreement between the two on this very complex topic turns out to be very narrow. Both believe that public policy cannot retreat into a privacy-centered moral neutrality with regard to (1) the moral status of the fetus and (2) whether one can kill or refuse to sustain a fetus.  Both also agree, assuming for the sake of argument that a fetus is a person, that no unintended negative effects of making abortion illegal would justify allowing for the legal killing of fetuses. Both reject the American Supreme Court abortion decision Roe v. Wade.  Both agree (again, assuming a fetus is a person) that not only would it be morally wrong to kill a fetus, but that one has a moral duty to support a fetus for nine months with one's body.  Both reject the idea that viability is a morally significant dividing line.  Both also see a strong logical connection between one's view of abortion and one's view of infanticide.  In fact, it is my contention that the wide divergence in their ultimate conclusions comes from a very complex argument involving the distinction that Aristotle and Thomas made between "active" and "passive" potential.  On every issue but that one, Peter Singer looks a lot like John Paul II on abortion.
Singer also criticizes Christianity for being speciesist, but he (along with, to be fair, many Christians) is largely unaware of how complex the tradition is on this topic. For instance, the traditional definition of a person is "an individual substance of a rational nature"—with no mention of biological species as morally significant. Indeed, the Christian tradition makes explicit room for non-human persons (angels and aliens are good examples) and even (in the past) for the concept of human non-persons (human beings who are "slaves by nature", for instance). Furthermore, the Catechism of the Catholic Church insists that it is seriously morally wrong to needlessly cause non-human animals pain and suffering, and even PETA has used the words of Pope Benedict (now known as "the Green Pope" for his heroic ecological work) criticizing factory farming in their advertisements. This should not be a surprise to anyone who reads Genesis and learns that not only are non-human animals created "good" without any reference to human beings, but that God intended other animals to be our companions, not our food.
The most overwhelming case of all for overlap involves how each understands our duties to the poor. Singer broke on the academic scene with his 1972 article on Famine, Affluence and Morality, and continues to hammer away at the problem of poverty through his continued work (especially his recent book: The Life You Can Save) and personal giving. Modern-day Roman Catholic movements to aid the impoverished (led by the American Bishops via their poverty arm called Catholic Relief Services) are not only absolutely massive in scale and trend-setting among their peer organizations, but their roots go back to the very beginnings of Christianity. Indeed, though Jesus himself rarely speaks of Hell, when he does so it is almost always connected to a failure of one's duties to the poor, and the early Christian Church largely served as the social welfare system of the ancient world.  Singer himself built on precisely this point when, in the second edition of Practical Ethics, he suggested we give 10% of our resources to those in absolute poverty in part because this was the tithing percentage required by the social welfare mechanism of the age: the Catholic Church. In a shocking indictment of most of us, I suspect, both approaches insist that a selfish failure meet one's duty to aid the global poor is seriously immoral behavior—akin to something like indirect homicide.
Those who are familiar with ethical theory are probably the most skeptical of conversation between Peter Singer and Christian Ethics—especially because Singer is utilitarian and the Church is a big fan of exceptionless moral norms. But even here the possibilities for overlap are striking and important. The Catholic Church has a teleological ethic which, yes, is ultimately directed toward union with God, but is proximately directed at the flourishing of the "universal common good."  Even exceptionless moral norms are teleological in nature given that they are at the service of this kind of flourishing. Furthermore, Singer is exploring a new kind of objectivity in his moral theory—even to the point where it is no longer clear that he will remain a preference utilitarian. Indeed, in his latest edition of Practical Ethics he admits that preference utilitarianism is at variance with his moral intuitions about replacement theory (especially of persons), the good of distant future persons, and whether the existence of persons at all is a morally good thing. Especially as Singer moves to include more objectivity into his theory and go beyond preference utilitarianism, he becomes an even better conversation partner for Christian Ethics.
Much more needs to be said to back up these ideas and arguments, of course, and I try to do just that in my new book Peter Singer and Christian Ethics: Beyond Polarization—just released this weekend in the United States by Cambridge University Press. (Available in both paperback and Kindle versions.)  I'm certainly interested in any feedback about the book, so feel free to send me a note (either here or via e-mail: camosy@fordham.edu), or join the discussion on the book's Facebook page.  The book will also serve as the basis of an exchange/debate between Julian Savulescu and myself next Autumn, so if you are in or around Oxford October 17th-19th, come by and see us.
Charlie Camosy
Fordham University (webpage is here)
On Monday, the state of Kansas in the USA passed an anti-abortion bill which includes several morally controversial measures (http://www.huffingtonpost.com/2012/05/04/kansas-abortion-bill_n_1478706.html). One measure receiving a great deal of media attention is the provision to prohibit tax deductions for abortion insurance coverage, thus making a women's ability to have an abortion far more dependent on her socio-economic status. This is of course an important issue, but I shall address an aspect of the bill which I find even more disagreeable. Continue reading →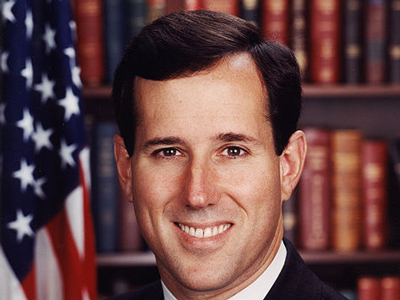 Practical ethics aims to offer advice to decision-makers embedded in the real world.  In order to make the advice practical, it typically takes empirical uncertainty into account.  For example, we don't currently know exactly to what extent the earth's temperature will rise, if we are to continue to emit CO2 at the rate we have been emitting so far.  The temperature rise might be small, in which case the consequences would not be dire.  Or the temperature rise might be very great, in which case the consequences could be catastrophic.  To what extent we ought to mitigate our CO2 emissions depends crucially on this factual question.  But it's of course not true that we are unable to offer any practical advice in absence of knowledge concerning this factual question. It's just that our advice will concern what one ought to do in light of uncertainty about the facts.
But if practical ethics should take empirical uncertainty into account, surely it should take moral uncertainty into account as well.  In many situations, we don't know all the moral facts.  I think it is fair to say, for example, that we don't currently know exactly how to weigh the interests of future generations against the interests of current generations.  But this issue is just as relevant to the question of how one ought to act in response to climate change as is the issue of expected temperature rise.  If the ethics of climate change offers advice about how best to act given empirical uncertainty concerning global temperature rise, it should also offer advice about how best to act, given uncertainty concerning the value of future generations.
Cases such as the above aren't rare.  Given the existence of widespread disagreement within ethics, and given the difficulty of the subject-matter, we would be overconfident if we were to claim to be 100% certain in our favoured moral view, especially when it comes to the difficult issues that ethicists often discuss.
So we need to have an account of how one ought to act under moral uncertainty.  The standard account of making decisions under uncertainty is that you ought to maximise expected value: look at all hypotheses in which you have some degree of belief, work out the likelihood of each hypothesis, work out how much value would be at stake if that hypothesis were true, and then trade off the probability of a hypothesis' being true against how much would be at stake, if it were true.  One implication of maximizing expected value is that sometimes one should refrain from a course of action, not on the basis that it will probably be a bad thing to do, but rather because there is a reasonable chance that it will be a bad thing to do, and that, if it's bad thing to do, then it's really bad.  So, for example, you ought not to speed round blind corners: the reason why isn't because it's likely that you will run someone over if you do so.  Rather, the reason is that there's some chance that you will – and it would be seriously bad if you did.
With this on board, let's think about the practical implications of maximising expected value under moral uncertainty.   It seems that the implications are pretty clear in a number of cases. Here are a few.
1.
One might think it more likely than not that it's not wrong to kill animals for food.  But one shouldn't be certain that it's not wrong.  And, if it is wrong, then it's seriously wrong – in the same ballpark as murder.  So, in killing an animal, one risks performing a major moral wrong, without any correspondingly great potential moral upside.  This would be morally reckless.  So one ought not to kill animals for food.
2.
One might think it more likely than not that it's not wrong to have an abortion, for reasons of convenience.  But one shouldn't be certain that it's not wrong.  And, if it is wrong, then it's seriously wrong – in the same ballpark as murder.  So, in having an abortion for convenience, one risks performing a major moral wrong, without any correspondingly great potential moral upside.  This would be morally reckless.  So one ought not to have an abortion for reasons of convenience.
3.
One might think it more likely than not that it's not wrong to spend money on luxuries, rather than giving it to fight extreme poverty.  But one shouldn't be certain that it's not wrong.  And, if it is wrong, then it's seriously wrong – in the same ballpark as walking past a child drowning in a shallow pond.  So, in spending money on luxuries, one risks performing a major moral wrong, without any correspondingly great potential moral upside.  This would be morally reckless.  So one ought not to spend money on luxuries rather than giving that money to fight poverty.
During the year I've just spent in the US, several of the ethical issues commonly discussed in the media – gay marriage, assisted suicide, whether there should be universal health care, along with several others – have seemed to me largely unproblematic in themselves. The main issue in each case is how to deal politically with the fact that many people have deeply mistaken views.
Abortion, however, is not one of these issues. Though I certainly believe abortion should be available free and on demand, deep ethical problems arise out of the apparent conflict between two serious interests: those of the fetus and those of the woman bearing it.
The weight of philosophical argument over the last five decades has been in favour of abortion. Here is one argument against. Note that it is an argument against, which may well be (and I believe is) outweighed by arguments for. The argument can be constructed on the basis of a principle of equality, or a principle requiring one to give priority to the worse off. The example I shall use is highly circumscribed, and the application of the argument to the actual world may therefore be quite limited especially in the case of equality, since how to measure equality is considerably more disputed than how to give priority to the worse off. And there are also philosophical assumptions which could be questioned – for example the notion that moral status attaches not only to actual persons or those with a currently exercised capacity for well-being, but to individuals with the potential for well-being or a capacity for well-being dependent on developing physical attributes. It's perhaps also worth pointing out that standard versions of consequentialism or utilitarianism count against abortion in the case I describe.
Consider a world containing just two individuals: a woman, and the fetus she is carrying. The woman wishes to abort her fetus, and is able to do so. If she does so, she will live a life with a  high level of well-being; and her fetus will live a (very short) life at the zero level. If she does not, then she will live a life with a moderate level of well-being, and her fetus will live a life at a level slightly below that of the woman's life.
Assume that these two outcomes are the only ones possible in this world. Then both equality and 'prioritarianism' appear to count against abortion. For if the woman aborts her fetus, she will bring about great inequality between herself and her fetus, and fail to give priority to the worse off.
A debate piece in the Swedish newspaper Dagens Nyheter by the philosophers Nicholas Espinoza and Martin Peterson (autotranslated version) on abortion rights has led to strong reactions in the Swedish blogosphere. The authors make two claims: First, that even people with liberal values can take issue with current abortion rights because it involves a goal conflict between the interests of present and future individuals in having their legitimate desires fulfilled. Second, that the binary view that things must be either allowed or banned is wrong, and that there exists a third domain where laws should take moral ambiguity or internal conflict into account. Their suggestion is that women who end up in situations in this third domain should neither be helped nor hindered by society, and should be allowed to end their pregnancies at clinics where the fee is proportional to their ability to pay. The short article seems tailored to anger holders of practically every view, although I suspect the authors mainly felt it was more of an interesting argument than a deliberate golden apple. Here is a small bite on the green half of the apple: is climate and abortion ethics comparable?
In March 2006, 21 yo Cleveland man Christopher Challancin was driving home from a party with his 17 yo girlfriend, Jessica Karos. She was 4 months pregnant. They began to argue about her ability to care for their child. Challancin, who had been drinking, became angry. He began to weave high speed through traffic and crashed. Karos was left paralysed.  The baby died. Challancin was unhurt. Because he killed the baby, he was charged with homicide and sentenced to five years.
In 2005, Alison Miller and Todd Parrish sued their fertility clinic in Chicago. They had been having IVF treatment back in 2002 and stored 9 embryos. One of these was "mistakenly" discarded. The clinic apologised and offered the couple a free cycle of IVF. They sued for the "wrongful death" of their embryo.
Every year, about 100 000 fetuses are aborted. No one is charged over these deaths. Thousands of embryos are also destroyed. The law on IVF in England and Australia requires their destruction after a period of time, 5 to 10 years.
How can killing a fetus at once be homicide and yet no crime at all? How can the destruction of embryos be required by law and widely practised but also, in some places, the crime of wrongful death? How can one act – killing early human life – be both right and wrong? This is the puzzle of social practice involving early human life.