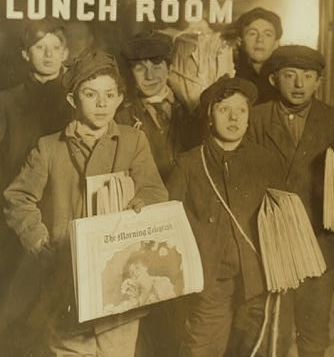 Regularly, media reports reveal that Western companies have children working in their manufactures in Third or Second World countries – may it be for clothing, furniture or, as recently, technical gadgets. Such reports are often followed by people calling for a boycott of the company's products.
'Work done by children' is an extremely broad expression. There is nothing else than to vehemently fight against 'work' that goes along with gross abuse like forced labour, prostitution, involvement in drug trafficking, carrying heavy weights or any other activity putting a child's physical or mental wellbeing in danger.
But also in cases where no such exploitation is taking place, we have good arguments against children doing work. We fear they might be 'the cheapest to hire, the easiest to fire, and the least likely to protest.' And we don't want them to be deprived of the opportunity to get a proper education.
So what should we do if we read media reports about a company employing minors? Even if we don't know the exact circumstances: joining a boycott of this company's products can't be wrong, can it?