Written by Rebecca Brown
All else being equal, it is morally good for agents to be honest. That is, agents shouldn't, without good reason, engage in non-honest behaviours such as lying, cheating or stealing. What counts as a 'good reason' will vary depending on your preferred ethical theory. For instance, Kant (in)famously insisted that even if a murderer is at the door seeking out their victim you mustn't lie to them in order to protect the victim's life. A rule utilitarian, in contrast, might endorse lies that can generally be expected to maximise expected utility (including, presumably, lying to murderers about the whereabouts of their intended victims).
What will actually count as being dishonest will vary depending on your preferred conception of honesty. If honesty has very extensive requirements, failure to volunteer relevant information when you know someone would find it useful might be a failure of honesty. On a narrower account, perhaps even 'paltering' – misleading by telling the truth – might not count as dishonest so long as what the agent says is technically true. Continue reading →
Written by Ben Davies
Another Christmas, and another blog about the ethics of Christmas-based lying.
Around this time last year, Alberto Giubilini wrote a post about whether we should allow children to believe in Santa. Alberto was pretty scathing about some of the arguments in favour of Santa-based honesty, but I want to offer some ethical considerations in favour of this unpopular view.
Written by Stephen Rainey.
I've been thinking, lately, about lying. Not doing it, just puzzling over what it means.
We all know lying can be morally wrong. But sometimes it can also be a kindness, when the truth might serve no good. Within the constraints of a job, lying might be a professional obligation, morals aside. So I was thinking about the word, 'lying', and how maybe it labels a variety of acts that may have different moral implications.
There are some clear-cut cases of wrong that we can spot easily. If we saw a bully shoving someone around, we'd know straight away that was bad. Physically intervening on another person for sadistic kicks, and without their cooperation, is plainly egregious. But the inclusion of sadism and cooperation in the description points to other dimensions of physical intervention that aren't clearly so bad.
A study published this month shows that school-aged children are more likely to lie to an adult if that adult had recently lied to them. The British Psychological Society's Research Digest summarizes the study here.
Hays and Carver took school-aged (and preschool-aged) children and assigned them to one of two experimental conditions. In the first condition – the lie condition – the child was told that there was a large bowl of sweets in the experiment room when in fact there was no such bowl. Continue reading →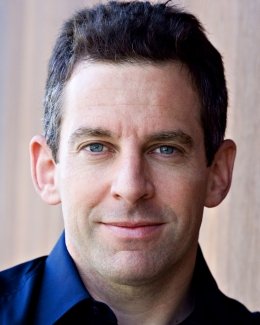 By Brian Earp (Follow Brian on Twitter by clicking here.)
WATCH MY EXCHANGE WITH SAM HARRIS AT OXFORD – ON YOUTUBE HERE.
I just finished a booklet by "New Atheist" Sam Harris — on lying — and I plan to write about it in the coming days. But I want to dig up an older Harris book, The Moral Landscape, so that I may express my hitherto un-expressed puzzlement about Harris' (aging) "bold new" claim — presented in this book — that science can "determine human values" or "tell us what's objectively true about morality" or "give us answers about right and wrong," and the like.
In his new book (the one about lying) Harris says, in effect, you should never, ever, do it — yet his pretense in The Moral Landscape to be revolutionizing moral philosophy seems to me the very height of dishonesty. What he actually does in his book is plain old secular moral reasoning — as non-religious philosophers have been doing for a very long time — but he claims that he's using science to decide right from wrong. That Harris could be naive enough to think he's really bridged the famous "is/ought" chasm seems unlikely (Harris is a very smart writer and researcher, and I tend to like a lot of what he publishes), and so I submit that he's exaggerating* to sell books. Shame on him (or his publisher).
*A previous version of this post had the word "lying" here, but I was told that my rhetorical flourish might be interpreted as libel. I hope "exaggerating" is sufficiently safe. Now onward to my argument:
Posted in
Moral Enhancement
,
Reflections
,
Religion
,
Science
|
Tagged
Dawkins
,
ethics
,
lying
,
morality
,
neuroscience
,
philosophy
,
Richard Dawkins
,
Sam Harris
,
science
,
The Moral Landscape