Written by Doug McConnell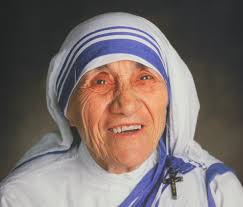 Over the last 25 years there has been an explosion of psychological research investigating the influence of 'moral identity' on agency with a recent meta-analysis of 111 studies concluding that people's moral identity has as much of an effect on agency is either their moral emotion or powers of moral reasoning (Hertz & Krettenauer, 2016). Although the mainstream view of moral psychology is that moral self-concept plays a significant role in moral agency, the practical ethical implications of this view remain underexplored. Here, I argue that one of those implications is that, in situations where we need to improve morality, such as decision-making in the boardroom, consumer behaviour, and reform of criminal offenders, we should do so (in part) by developing people's moral identities. Indeed, in many cases, changes to moral identity have the potential to efficiently deliver relatively large moral improvements. Continue reading →
By Charles Foster
A friend of mine has written a brilliant and justly celebrated biography. I am worried about her, and about her readers.
The biography is brilliant and engaging precisely because of the degree of rapport the author has established with her subject, and the rapport she brokers between her subject and her readers. What is the cost of that rapport?
My friend has had to keep the company of her (dead) subject for years. Her book is an invitation to others to keep that company for hours. Two ethical questions arise. Continue reading →

Written by Doug McConnell
The 2018 edition of the football world cup has brought with it a renewed bout of hand wringing over 'simulation', e.g. players falling, diving, and tumbling under imaginary fouls, rolling around in mock pain, or clasping their faces pretending to have been hit. Stuart James writes in the Guardian that "play-acting has been commonplace at this World Cup. It's become a cancer in the game, not just a stain on it, and Fifa needs to find a cure." But what exactly is wrong with this behaviour? Why is the rise of this behaviour 'a cancer in the game'? Continue reading →
Last January, an article in the Financial Times broke a story about a men-only charity event run by the Presidents Club, a charitable trust set up to raise money for "worthy children's causes." Allegations were made by undercover journalists who attended the black tie event as 'hostesses,' 130 of whom were hired to attend the event where they were required to wear a uniform of short tight black dresses, "sexy" black high heels and matching black underwear in order to "keep [the attendees] happy – and fetch drinks when required." According to the FT, the selection criteria for women to work at the event were that they be "tall, thin and pretty". Women interviewed by the FT described being repeatedly groped, propositioned for sex, and instructed to "down that glass, rip off your knickers and dance on that table." The Presidents Club has closed as a result of the negative attention following the article, and many prominent figures in business, entertainment and politics have been publicly named as attending the dinner, and required to defend their involvement.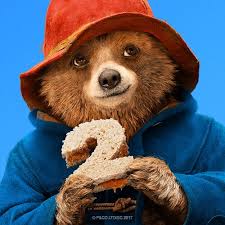 By Charles Foster
Last night, long after everyone else I know, I went with the kids to see Paddington 2. As everyone agrees, it's wonderful. It's a modern morality tale. There is plainly a big appetite for morality.
Interestingly, though, it is a Christian morality tale.1 Paddington's behaviour neutralizes violence. In the face of his goodness, and emolliated by his marmalade sandwiches, the hard men at the prison uncurl their fists and bake strawberry panna cotta with pomegranate glaze instead. His vulnerability is irresistible. He turns selfishness into altruism. 'Nuckles' (sic), (Brendan Gleeson) whose motto has always been that he doesn't do nuffin' for no one for nuffin', jeopardises his own liberty to liberate Paddington – and wins his own perpetual freedom by doing so. There's even a sort of resurrection – in which Paddington, trapped in a watery grave, is released. And as he is released, more of his redemptive power is unleashed too. Continue reading →
The issue of the legality in England and Wales of physician-assisted suicide has recently been revisited by the Divisional Court. Judgment is awaited. The judgment of the Court of Appeal, granting permission for judicial review, is here.
The basic issue before the Court of Appeal was the same as that in Nicklinson v Ministry of Justice and R (Purdy) v DPP: does the right to determine how one lives one's private life (protected by Article 8 of the European Convention on Human Rights)  confer a right to have an assisted death?
Many factors have been said to be relevant to decisions about assisted dying. They include intractable pain (rather a weak criterion, given modern palliative methods), hopeless prognosis – likely to result in death in a short time –  and simple autonomy ('It's my right to determine where, when, and in what circumstances I end my life, and that's an end of the matter'). One factor, commonly in the minds of patients asking for help in ending their lives, but rarely mentioned by advocates of assisted dying, is that the patient feels that she is a burden to her family and carers. Continue reading →
Let's suppose, entirely hypothetically and for the sake of argument, that Brexit is a disaster for the UK. Let's suppose that sterling crashes; that foreign travel is punishingly expensive and that, if you can afford to go abroad, you're a laughing stock. Let's suppose that the Treasury's estimates of billions of pounds of losses each year are reasonably accurate; that unemployment rises; that credit ratings plummet. Let's suppose Brexit creates a corrosive tide of racism; that things that should never be said, and can never be unsaid, are shouted at high volume. Let's suppose that there's a torrential brain drain; that UK universities fall down the international league tables; that the innovative treatments prescribed (to private patients only, unfortunately – no money left for the NHS) by the UK's (predominantly white) doctors are all devised in New York, Paris and Rome rather than London and Leeds. Let's suppose that the environment, unprotected by EU legislation, is trashed, and that Scotland leaves the UK.  Let's suppose, too, that nervousness about all this creates an increasingly authoritarian style of government .
If all that happens, it'll be great. At least if you're a consistent utilitarian. The horror of the UK's experience will strengthen the EU and prevent other countries from thinking that they should leave the Union – which would have similarly disastrous results for them and, if the EU itself dissolves, tectonic consequences for the stability of the world. Continue reading →
Associate Professor and Consultant Neonatologist Dominic Wilkinson (Oxford Uehiro Centre for Practical Ethics) argues that medical doctors should not always listen to their own conscience and that often they should do what the patient requests, even when this conflicts with their own values.
(Above image here) Consider the infamous Chinese dog market. Dogs are rounded up, sometimes beaten while still alive (ostensibly to improve the flavour of their meat), killed, and eaten.
Everyone I know thinks it's obscene, and that the suffering of the dogs cannot possibly be outweighed by the sensual satisfaction of the diners, the desirability of not interfering, colonially, with practices acceptable in another culture, or by any other consideration. It's just wrong.
'It's just wrong' is the observation that moral philosophers exist to denounce. They draw their salaries for interrogating this observation, exploding its naivety, and showing that the unexamined observation is the observation not worth making.
But what can the moral philosophers bring to the discussion about the Chinese dogs? Alone, and unaided by science, not much. The philosophy turns out to be either (a) reheated science or (b) a description of our intuitions, together with more or less bare assertions that those intuitions are either good or bad.  Continue reading →
Every day, for about thirty-five minutes, I sit cross-legged on a cushion with my eyes shut. I regulate my breath, titrating its speed against numbers in my head; I watch my breath surging and trickling in and out of my chest; I feel the air at the point of entry and exit; I export my mind to a point just beyond my nose and pour the breath into that point. When my mind wanders off, I tug it back.
The practice is systematic and arduous. In some ways it is complex: it involves 16 distinct stages. When I am tired, and the errant mind won't come quietly back on track, I find it helpful to summarise the injunctions to myself as:
I alternate the emphases: 'I am here': 'I am here'; 'I am here'; 'This is it'; 'This is it'; 'This is it.'
I note (although not usually, and not ideally, when I'm in the middle of the practice) that each of these connotations presumes something about the existence of an 'I'. This is less obvious with the second proposition, but clearly there: 'This' is something that requires a subject. Continue reading →