The issue of the legality in England and Wales of physician-assisted suicide has recently been revisited by the Divisional Court. Judgment is awaited. The judgment of the Court of Appeal, granting permission for judicial review, is here.
The basic issue before the Court of Appeal was the same as that in Nicklinson v Ministry of Justice and R (Purdy) v DPP: does the right to determine how one lives one's private life (protected by Article 8 of the European Convention on Human Rights)  confer a right to have an assisted death?
Many factors have been said to be relevant to decisions about assisted dying. They include intractable pain (rather a weak criterion, given modern palliative methods), hopeless prognosis – likely to result in death in a short time –  and simple autonomy ('It's my right to determine where, when, and in what circumstances I end my life, and that's an end of the matter'). One factor, commonly in the minds of patients asking for help in ending their lives, but rarely mentioned by advocates of assisted dying, is that the patient feels that she is a burden to her family and carers. Continue reading →
Let's suppose, entirely hypothetically and for the sake of argument, that Brexit is a disaster for the UK. Let's suppose that sterling crashes; that foreign travel is punishingly expensive and that, if you can afford to go abroad, you're a laughing stock. Let's suppose that the Treasury's estimates of billions of pounds of losses each year are reasonably accurate; that unemployment rises; that credit ratings plummet. Let's suppose Brexit creates a corrosive tide of racism; that things that should never be said, and can never be unsaid, are shouted at high volume. Let's suppose that there's a torrential brain drain; that UK universities fall down the international league tables; that the innovative treatments prescribed (to private patients only, unfortunately – no money left for the NHS) by the UK's (predominantly white) doctors are all devised in New York, Paris and Rome rather than London and Leeds. Let's suppose that the environment, unprotected by EU legislation, is trashed, and that Scotland leaves the UK.  Let's suppose, too, that nervousness about all this creates an increasingly authoritarian style of government .
If all that happens, it'll be great. At least if you're a consistent utilitarian. The horror of the UK's experience will strengthen the EU and prevent other countries from thinking that they should leave the Union – which would have similarly disastrous results for them and, if the EU itself dissolves, tectonic consequences for the stability of the world. Continue reading →
Associate Professor and Consultant Neonatologist Dominic Wilkinson (Oxford Uehiro Centre for Practical Ethics) argues that medical doctors should not always listen to their own conscience and that often they should do what the patient requests, even when this conflicts with their own values.
(Above image here) Consider the infamous Chinese dog market. Dogs are rounded up, sometimes beaten while still alive (ostensibly to improve the flavour of their meat), killed, and eaten.
Everyone I know thinks it's obscene, and that the suffering of the dogs cannot possibly be outweighed by the sensual satisfaction of the diners, the desirability of not interfering, colonially, with practices acceptable in another culture, or by any other consideration. It's just wrong.
'It's just wrong' is the observation that moral philosophers exist to denounce. They draw their salaries for interrogating this observation, exploding its naivety, and showing that the unexamined observation is the observation not worth making.
But what can the moral philosophers bring to the discussion about the Chinese dogs? Alone, and unaided by science, not much. The philosophy turns out to be either (a) reheated science or (b) a description of our intuitions, together with more or less bare assertions that those intuitions are either good or bad.  Continue reading →
Every day, for about thirty-five minutes, I sit cross-legged on a cushion with my eyes shut. I regulate my breath, titrating its speed against numbers in my head; I watch my breath surging and trickling in and out of my chest; I feel the air at the point of entry and exit; I export my mind to a point just beyond my nose and pour the breath into that point. When my mind wanders off, I tug it back.
The practice is systematic and arduous. In some ways it is complex: it involves 16 distinct stages. When I am tired, and the errant mind won't come quietly back on track, I find it helpful to summarise the injunctions to myself as:
I alternate the emphases: 'I am here': 'I am here'; 'I am here'; 'This is it'; 'This is it'; 'This is it.'
I note (although not usually, and not ideally, when I'm in the middle of the practice) that each of these connotations presumes something about the existence of an 'I'. This is less obvious with the second proposition, but clearly there: 'This' is something that requires a subject. Continue reading →
The Rugby World Cup is now well underway in England and Wales, and rugby fans have possibly already seen one of its most surprising results and entertaining games. On the second day of the tournament, Japan defied the odds to earn a narrow 34-32 victory over South Africa. The result stunned the rugby world – prior to the result, South Africa had been hailed as possible tournament winners, having been already been crowned world cup champions in 1995 and 2007, whilst few outside the Japanese camp gave them a serious chance of success, with bookmakers classing them as 80-1 underdogs. It truly was a victory of Goliath-slaying proportions.
A couple of weeks ago, in an airport bar, I met the foundation of modern bioethics.
I was crawling back to London: he was heading to JFK.
'I usually fly First', was his opening, as we sat on those vertiginous stools. 'So I'm usually in the Lounge. But it's good to be reminded how the other half live.' I was glad, for about a minute, to be part of his democratic education.
He'd had quite a start on me, and was several G & Ts down when I arrived. That might have loosened his tongue. Or perhaps, and probably, he was as keen when sober to talk obsessively, self-referentially and self-reverentially about himself.  Continue reading →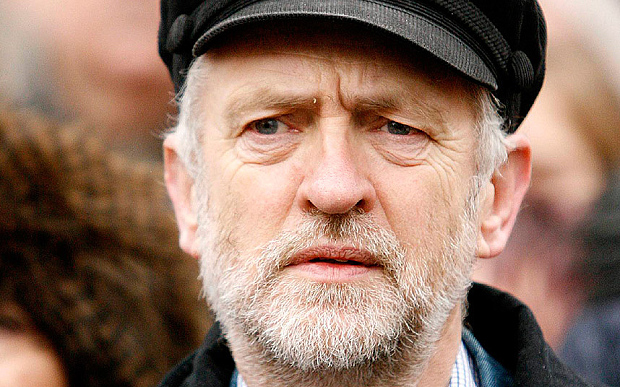 Jim A.C. Everett
www.jimaceverett.com
In case any readers have been living under a rock for the last few days, the 'hard-left' candidate Jeremy Corbyn has been elected Leader of the British Labour Party (see here for the BBC profile on him). Just by his fellow Labour 'comrades' (let alone his Conservative opponents), he has been proclaimed as the death of Labour, the savior of Labour, and everything in between. By all accounts Corbyn is a man who lives by his principles (whatever we think about these principles), and yet has sustained extensive criticism from across the political spectrum – particularly based on his close relationships with some very morally dubious individuals and organisations. Corbyn has been criticized with vigour, for example, for his support of Irish Republicanism and IRA terrorists, alongside the anti-Semitic and homophobic Hamas and Hezbolla (which he calls movements of "social justice"). Corbyn seeks closer ties with Russia and Putin (who has a sketchy human rights record to say the least), and has just appointed a Shadow Chancellor (John McDonnell), who credits the terrorism of the IRA with peace in Northern Ireland, who wanted to "assassinate Margaret Thatcher" and who apparently called for the "bitch" Tory MP Esther McVey to be "lynched". Corbynistas (as the media has dubbed his supporters) have, as would be expected, come to his defense and argued that we cannot judge the man by his friends and that, anyway, some of these comments might have been taken out of context. Continue reading →
A few weeks ago, Adela Cortina, one of the most important moral philosophers in Spain, was interviewed on the journal El País. "This should be the easiest interview in the world," said the journalist by way of introduction. Adela Cortina asked why. "Because of your profession. Professors of Ethics never lie, right?" "People assume we are faultless, and when they talk to me they are always justifying themselves. What I work on is something academic, and then, when it comes to life, I try to be consistent with my convictions, but nobody is incorruptible," she said.
Suppose I tell you that a professor from your local university did something morally reprehensible—cheated on his spouse, failed to pay taxes, or stole money from his department. Suppose that I then tell you this professor is a moral philosopher. Does this further fact make his actions all the more disappointing? I suspect most people think it does. Why is it that ethicists are commonly held to higher moral standards than the rest of the population? Should they be?
When a thug or a bully or a terrorist is threatening you to stop you doing something they don't like, not doing it is not defying them, it is submitting to them. Even if you otherwise would not, to defy them you must do the very thing they are forbidding. You must do it just because they threatened you. If you don't, they will not be fooled by your high falutin' excuses. They will know that you did not dare. And so will you.
Publishing worthy articles about free speech, tweeting that you are Charlie, drawing cartoons of pens confronting swords, standing around with your fellow world leaders, these are all worthy gestures of revulsion. None of them are acts of defiance. Defiance would be publishing the cartoons, tweeting the cartoons, drawing Mohammed and standing around with your fellow world leaders holding up the very editions of Charlie Hebdo for which their artists were slain.