Guest Post: ENHANCING WISDOM
Written by Darlei Dall'Agnol[1]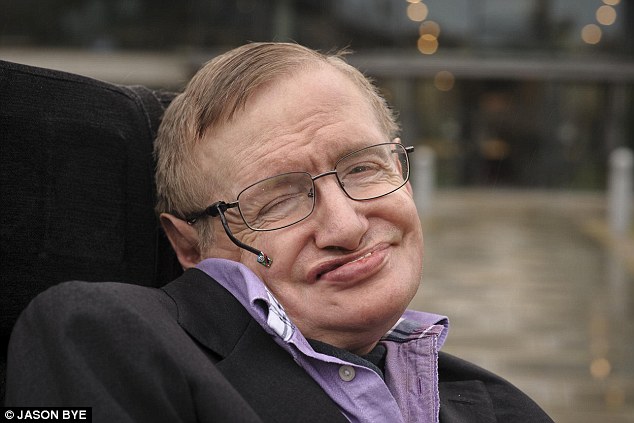 Stephen Hawking has recently made two very strong declarations:
Philosophy is dead;
Artificial intelligence could spell the end of the human race.
I wonder whether there is a close connection between the two. In fact, I believe that the second will be true only if the first is. But philosophy is not dead and it may undoubtedly help us to prevent the catastrophic consequences of misusing science and technology. Thus, I will argue that it is through the enhancement of our wisdom that we can hope to avoid artificial intelligence (AI) causing the end of mankind. 
The first statement by Professor Hawking was made in the context of arguing that the nature of the universe could not be resolved without hard empirical data such as that provided by the Large Hadron Collider, the largest and most powerful particle collider in activity. This may well be the case. He then went on to explain "Most of us don't worry about these questions most of the time. But almost all of us must sometimes wonder: Why are we here? Where do we come from? Traditionally, these are questions for philosophy, but philosophy is dead." He finally concluded: "Philosophers have not kept up with modern developments in science. Particularly physics."[2] It is difficult to see exactly what Professor Hawking meant, but he seems to subscribe to the dominant naturalist view, which asserts that scientific research and philosophical investigations are just continuous theoretical activities. This implies also that we could solve philosophical problems through scientific means. Despite the fact that this is a respectable view and that there is a grain of truth in it, I believe also that it misrepresents the real nature of philosophy, which has more to do with wisdom and not only with scientific knowledge. As it is perhaps well known since Aristotle made it clear in his Nicomachean Ethics, philosophy was born as love of sophia (wisdom) not of episteme (scientific knowledge) or techne (art). Thus, as it was a distortion in medieval times to make philosophy a slave of theology, it is a modern misrepresentation to reduce it to science, particularly to physics. Now, since wisdom is always needed for any person in any society, philosophy is alive and well indeed. This explains why Professor Hawking might also be wrong about his second prophetic statement. Philosophy is capable of showing how we can, if we are truly wise, avoid artificial intelligence causing the end of humanity.[3] That is to say, we need to enhance our wisdom not artificial intelligence only.
It is crucial to recognize that philosophy has above all to do with wisdom and not with mere knowledge or intelligence. Most scientific knowledge is used to increase human wellbeing, but it can also be used to kill, to destroy the environment etc. Bioethics and other areas of practical ethics were born precisely as a response to the threat posed by a positivist understanding of the sciences and their technological misapplications. As Potter envisaged it, bioethics was meant to be a bridge between the natural sciences and the humanities. He argued for the need of "a new wisdom," that is, "'the knowledge of how to use knowledge' for man's survival and for improvement in the quality of life."[4] Thus, despite the fact that what is wisdom is open to further discussion, it seems clear that it has an irreducible practical component in guiding actions in order to live well. Many philosophers, including myself, subscribe a hybrid approach to wisdom defining it as "knowing-how to live well."[5] Thus, scientific knowledge is a necessary condition for wisdom so defined, but it is not a sufficient one. Further reflection of what constitutes a good life is also needed and physics has almost nothing to say on this particular point. It is here that philosophy, social sciences, ethics, humanities etc. find their reason to be: to discuss the ends of our political actions, the fair basis of our legislations, the uses and misuses of scientific knowledge, what constitutes our wellbeing and so on and so forth. If the issue was to blame each other, we could say that physicists such as Hawking "have not kept up with modern developments in philosophy, particularly ethics." That is to say, Hawking's naturalism may provide answers for the fundamental questions he raises, but they would have metaphysical assumptions not shared by other persons with a different worldview. Thus, it is philosophy understood as love of wisdom that can remind us of the limits of scientific knowledge opening the way to more pluralist approaches to the world and particularly to the good life. Consequently, despite Hawking's apparent physicalism, we still need philosophical wisdom to guide us on all these issues, especially how to use scientific knowledge to live better.
I cannot sort out a complete account of wisdom here, but for my present purposes I would like to stress a significant difference between wisdom and intelligence, especially the artificial one. Again, what is intelligence is open to further discussion, but we must distinguish between a mere witty or smart person, who for instance is very skillful indeed in calculating means to achieve ends without wondering whether they are the right goals, and a wise person who is well experienced in deliberating about what is constitutive of the good life. In order to aim for the proper ends, again as Aristotle remind us, moral virtues are essential and not only theoretical knowledge. Now, the so called "artificial intelligence" is mostly calculative reasoning based on algorithms, a very limited kind of intelligence indeed. I really doubt whether what we call "social" or "emotional intelligence" can ever be encapsulated by algorithms. I also doubt whether there is an algorithm for the good life. Moreover, extensive knowledge is not synonymous with wisdom either.  To learn facts, facts and more facts sometimes is irrelevant to deciding which course of action we must take. It depends on our aims, not on gigabytes of information. Thus, propositional knowledge is not sufficient for guiding our lives. In order to be wise, we need to learn how to live well. A little of philosophical reflection is enough to realize that an exponential increase in the material conditions of life at the cost of destroying the environment does not leads to a better one.  Bioethics as a form of wisdom reminded us that science and technology can be only a means to the good life. To learn about the good life requires experience and practice too. Wisdom, then, shows us that quantitative knowledge is not sufficient.
There is, of course, a discussion to be made on how to enhance our wisdom. Would traditional methods such as education be sufficient or should we make, for instance, use of pharmaceuticals and other means? The debate around human enhancement such as physical improvement, psychological development, moral perfection etc. is relatively recent and much work needs to be done, especially from a critical point of view.[6] My modest contribution to this debate is here to call attention for the need of enhancing wisdom too. I do not believe that to enhance intelligence, especially the artificial one, without the wisdom of how to use it, is really good for us. Thus, despite the fact that I do not know of any drug to boost wisdom and even doubt whether it may even be necessary, I do see clear signs that our moral concerns towards AI are just in place thanks to sensible persons such as Professor Hawking himself. That is to say, a new field in Ethics, namely Machine Ethics, is already being developed to discuss the values that must guide autonomous robots boosted by AI. Thus, as I argued in a previous post (link: http://blog.practicalethics.ox.ac.uk/2015/06/guest-post-caring-robots/#more-11395), I think that respectful attitudes must guide our relationship with these autonomous robots once they are fabricated. This must be the case also among artificial agents themselves: they should not be created to destroy persons (natural or artificial). Thus, it seems clear that we have already started to find ways of placing moral constraints and limits to AI showing that Professor Hawking's prophecy may hopefully never come true.
[1] Professor of Ethics at the Federal University of Santa Catarina. I would like to thank CAPES, a Brazilian federal agency, for supporting my research at the Oxford Uehiro Centre for Practical Ethics.
[2] http://www.telegraph.co.uk/technology/google/8520033/Stephen-Hawking-tells-Google-philosophy-is-dead.html
[3] http://www.bbc.co.uk/news/technology-30290540
[4] Potter, V. R. (1971). Bioethics. Bridge to the Future. New Jersey: Prentice-Hall.
[5] For further discussion on wisdom see: http://plato.stanford.edu/entries/wisdom/
[6] For a comprehensive book on these forms of enhancement see the book edited by Savulescu and Bostrom (2009): Human Enhancement (Oxford University Press).
6 Responses to Guest Post: ENHANCING WISDOM