By Charles Foster
Statistically there is a good chance that I will ultimately develop dementia. It is one of the most feared conditions, but bring it on, I say.
It will strip me of some of my precious memories and some of my cognitive function, but it will also strip me of many of the neuroses that make life wretched. It may (but see below) make me anxious because the world takes on an unaccustomed form, but surely there are worse anxieties that are dependent on full function – such as hypochondriacal worries, or the worry that comes from watching the gradual march of a terminal illness. On balance the trade seems a good one. Continue reading →
In this interview with Dr Katrien Devolder (Philosophy, Oxford), Professor Richard Holton (Philosophy, Cambridge) argues that those interacting with people suffering from dementia have an important role to play in buttressing their identity. He also discusses the implications of his views for the role of family and friends in medical decision-making for those with dementia, and for the thorny ethical question of whether doctors should respect their advance directives.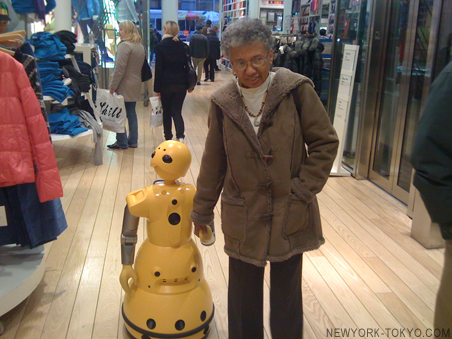 CARING ROBOTS
Written by Darlei Dall'Agnol[1]
Universidade Federal de Santa Catarina
As we humans find ways of enhancing our physical, intellectual, emotional and other capabilities and, as a result, our lifespan expands, caring for the elderly becomes more challenging and complex too. We may postpone aging, but perhaps not forever and serious care will be needed at some point. Now, recent figures show that the number of carers aged 85 and over has risen in England by 128% in the last decade and is around 87.000.[2] Half of these carers work for 50 hours or more each week. Most are compromising their own well-being showing that we must deal with the problem in a different way to avoid aggravating it. These individuals should be cared for and not be the ones caring. An aging population brings greater burdens for the health care system raising many issues about fairness and justice in distributing resources. In countries like Japan, with 25% of the population over 65,[3] caring is even becoming a social problem and some companies are turning to robots.
Pepper "a robot with a heart" will be sold to care for the elderly and children. Other examples include: Wakamaru a "companion robot" designed to co-inhabit with humans (see figure below); Paro a fur-covered robotic seal developed by AIST that responds to petting; Sony's AIBO robotic dog and NeCORO robotic cat covered in synthetic fur used for therapeutic purposes; Secom My Spoon an automatic feeding robot; Sanyo robot for monitoring, delivering messages, and reminding about medicine and other devices to help on the problem of caring for the elderly. In continental Europe, there are a few robots in experimental tests as caregivers too. But are robots the best solution for caring for the elderly? Continue reading →
This essay, by Oxford undergraduate student Fionn O'Donovan, is one of the four shortlisted essays in the undergraduate category of the inaugural Oxford Uehiro Prize in Practical Ethics.
In light of the value of personal relationships, is immortality desirable?
In the future it is likely that advances in medicine will grant us the opportunity to prevent the process of ageing. The question of whether eternal life would be a good thing will then be of the utmost practical importance to humanity. In this essay, I claim that it would be, and that Williams' concerns about immortality[1] can be assuaged with consideration of how life always gives us at least an opportunity to realise something commonly held to be incommensurably valuable, namely good relationships with others. I note here that, for the purposes of this essay, I assume there is no afterlife. I also want to note that the issues of immortality and euthanasia are linked: a similar question about whether death is ever desirable is central to debate on both. Therefore, many of the considerations I present below could also be used to support a more pro-life view on euthanasia. Continue reading →
A GP in Guildford has recently revealed that the NHS is to pay GPs £55 each time they diagnose dementia in a patient. Writing on the medical website Pulse, Dr Martin Brunet, called the incentive scheme a "bribe," put in place so that the government can "hit its target to raise diagnosis rates."
The 'Dementia Identification Scheme' requires GPs to count how many patients with a dementia diagnosis there were on their register at the end of September, and to compare this with the number at the end of March 2015. They will then receive £55 for every extra patient. The full service specifications can be found here.
There are approximately 150,000 human deaths each day around the world. Most of those deaths pass without much notice, yet in the last ten days one death has received enormous, perhaps unprecedented, attention. The death and funeral of Nelson Mandela have been accompanied by countless pages of newsprint and hours of radio and television coverage. Much has been made of what was, by any account, an extraordinary life. There has been less attention, though, on Mandela's last months and days. One uncomfortable question has not been asked. Was it ethical for this exceptional individual to receive treatment that would be denied to almost everyone else? Continue reading →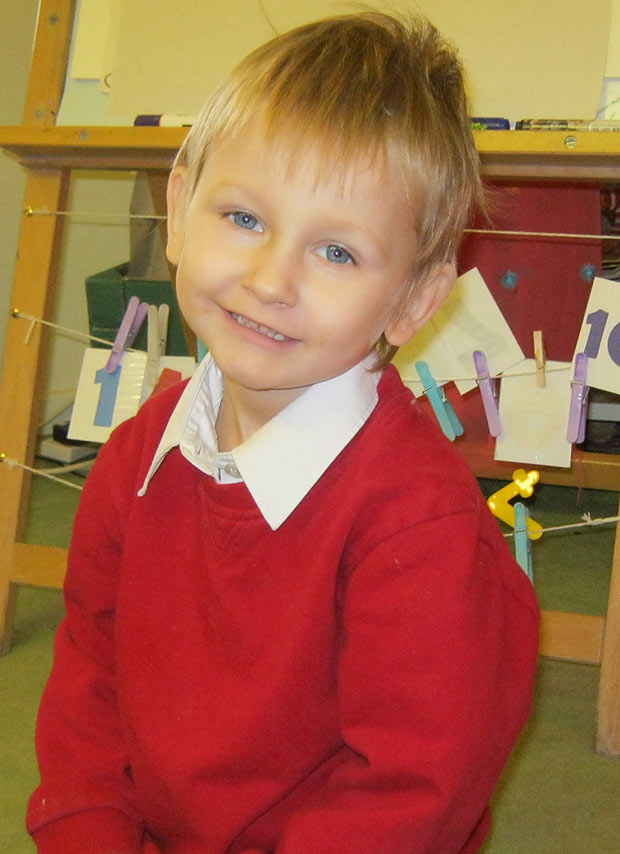 Follow Rebecca on Twitter
Edit 26th March 2014: It's been pointed out to me by various people that this blog post does not make adequately clear that I don't advocate the punishment methods described here. For a clarification of my views on the subject, please go here. For a Q&A, see here.
Today, the mother and stepfather of Daniel Pelka each received a life sentence for his murder. Daniel was four when he died in March last year. In the last few months of his short life, he was beaten, starved, held under water until he lost consciousness so that his mother could enjoy some 'quiet time', denied medical treatment, locked in a tiny room containing only a mattress on which he was expected both to sleep and defecate, humiliated and denied affection, and subjected to grotesquely creative abuse such as being force-fed salt when he asked for a drink of water. His young sibling, who secretly tried to feed and comfort Daniel, was forced to witness much of this; and neighbours reported hearing Daniel's screams at night.
Daniel's mother, Magdelena Luczak, and stepfather, Mariusz Krezolek, will each serve a minimum of thirty years in prison. This is the most severe punishment available in the current UK legal system. Even so, in a case like this, it seems almost laughably inadequate. The conditions in which Luczak and Krezolek will spend the next thirty years must, by law, meet certain standards. They will, for example, be fed and watered, housed in clean cells, allowed access to a toilet and washing facilities, allowed out of their cells for exercise and recreation, allowed access to medical treatment, and allowed access to a complaints procedure through which they can seek justice if those responsible for their care treat them cruelly or sadistically or fail to meet the basic needs to which they are entitled. All of these things were denied to Daniel. Further, after thirty years—when Luczak is 57 and Krezolek 64—they will have their freedom returned to them. Compared to the brutality they inflicted on vulnerable and defenceless Daniel, this all seems like a walk in the park. What can be done about this? How can we ensure that those who commit crimes of this magnitude are sufficiently punished? Continue reading →
Sussex police have announced a scheme to fit people suffering from dementia with GPS tracking systems. These small devices will allow police to locate the wearer, and also allow the wearer to reach a 24 hour helpline by pressing a small button on the device. It has been claimed that these devices will save police time and resources, as well as reducing both the potential risk to dementia patients who go missing, and the anxiety that relatives of the missing person will feel when their loved one goes missing.
However, some parties have decried the introduction of this scheme as barbaric and inhumane. For example, Neil Duncan-Jordan, the national officer of the National Pensioners' Convention, claimed that the scheme serves to stigmatise sufferers of dementia by equating them with people who have committed a criminal act. Continue reading →