By David M Lyreskog
About Dementia
Dementia is a class of medical conditions which typically impair our cognitive abilities and significantly alter our emotional and personal lives. The absolute majority of dementia cases – approximately 70% – are caused by Alzheimer's disease. Other causes include cardiovascular conditions, Lewy body disease, and Parkinson's disease. In the UK alone, it is estimated that over 1 million people are currently living with dementia, and that care costs amount to approximately £38 billion a year. Globally, it is estimated that over 55 million people live with dementia in some form, with an expected 10 million increase per year, and the cost of care exceeds £1 trillion. As such, dementia is widely regarded as one of the main medical challenges of our time, along with cancer, and infectious diseases. As a response to this, large amounts of money have been put towards finding solutions over decades. The UK government alone spends over £75 million per year on the search for improved diagnostics, effective treatments, and cures. Yet, dementia remains a terrible enigma, and continues to elude our grasp.

Written by Alberto Giubilini
Oxford Uehiro Centre for Practical Ethics and Wellcome Centre for Ethics and Humanities
University of Oxford
Former UK supreme court justice and historian Lord Jonathan Sumption recently made the following claim:
"I don't accept that all lives are of equal value. My children's and my grandchildren's life is worth much more than mine because they've got a lot more of it ahead. The whole concept of quality life years ahead is absolutely fundamental if one's going to look at the value of these things."
This wasn't very well received, to say the least. Experts were quickly recruited by the press to rebut his claims. Headlines were made to convey people's outrage at the idea that we can put a value on human life, and what is worse, different values on different human lives (which, by the way, is precisely what the NHS regularly does whenever it decides whom to put on a ventilator when there are not enough ventilators for everyone, or when it decides not provide life-saving treatments that cost more than £ 30k per quality-adjusted-life-year). Continue reading →
By Charles Foster
Cross posted from The Conversation
To be clear, and in the hope of heading off some trolls, two observations. First: of course I don't welcome the epidemic. It will cause death, worry, inconvenience and great physical and economic suffering. Lives and livelihoods will be destroyed. The burden will fall disproportionately on the old, the weak and the poor.
And second: these suggestions are rather trite. They should be obvious to reasonably reflective people of average moral sensibility.
That said, here goes:
1. It will make us realise that national boundaries are artificial
The virus doesn't carry a passport or recognise frontiers. The only way of stopping its spread would be to shut borders wholly, and not even the most rabid nationalists advocate that. It would mean declaring that nations were prisons, with no one coming in or out – or at least not coming back once they'd left. In a world where we too casually assume that frontiers are significant, it doesn't do any harm to be reminded of the basic fact that humans occupy an indivisible world.
Cooperation between nations is essential to combating the epidemic. That cooperation is likely to undermine nationalist rhetoric.
2. It will make us realise that people are not islands
The atomistic billiard-ball model of the person – a model that dominates political and ethical thinking in the west – is biologically ludicrous and sociologically unsustainable. Our individual boundaries are porous. We bleed into one another and infect one another with both ills and joys. Infectious disease is a salutary reminder of our interconnectedness. It might help us to recover a sense of society.
3. It may encourage a proper sort of localism
Internationalism may be boosted. I hope so. But if we're all locked up with one another in local quarantine, we might get to know the neighbours and the family members we've always ignored. We might distribute ourselves less widely, and so be more present to the people around us.
We might even find out that our local woods are more beautiful than foreign beaches, and that local farmers grow better and cheaper food than that which is shipped (with the associated harm to the climate) across the globe.
4. It may encourage altruism
Exigencies tend to bring out the best and the worst in us. An epidemic may engender and foster altruistic heroes.
5. It may remind us of some neglected constituencies
Mortality and serious illness are far higher among the old, the very young, and those suffering from other diseases. We tend to think about – and legislate for – the healthy and robust. The epidemic should remind us that they are not the only stakeholders.
6. It may make future epidemics less likely
The lessons learned from the coronavirus epidemic will pay dividends in the future. We will be more realistic about the dangers of viruses crossing the barriers between species. The whole notion of public health (a Cinderella speciality in medicine in most jurisdictions) has been rehabilitated. It is plain that private healthcare can't be the whole answer. Much has been learned about the containment and mitigation of infectious disease. There are strenuous competitive and cooperative efforts afoot to develop a vaccine, and vaccines against future viral challenges are likely to be developed faster as a result.
7. It might make us more realistic about medicine
Medicine is not omnipotent. Recognising this might make us more aware of our vulnerabilities. The consequences of that are difficult to predict, but living in the world as it really is, rather than in an illusory world, is probably a good thing. And recognising our own vulnerability might make us more humble and less presumptuous.
8. Wildlife may benefit
China has announced a permanent ban on trade in and consumption of wildlife. That in itself is hugely significant from a conservation, an animal welfare, and a human health perspective. Hopefully other nations will follow suit.
By Charles Foster
Statistically there is a good chance that I will ultimately develop dementia. It is one of the most feared conditions, but bring it on, I say.
It will strip me of some of my precious memories and some of my cognitive function, but it will also strip me of many of the neuroses that make life wretched. It may (but see below) make me anxious because the world takes on an unaccustomed form, but surely there are worse anxieties that are dependent on full function – such as hypochondriacal worries, or the worry that comes from watching the gradual march of a terminal illness. On balance the trade seems a good one. Continue reading →
In this interview with Dr Katrien Devolder (Philosophy, Oxford), Professor Richard Holton (Philosophy, Cambridge) argues that those interacting with people suffering from dementia have an important role to play in buttressing their identity. He also discusses the implications of his views for the role of family and friends in medical decision-making for those with dementia, and for the thorny ethical question of whether doctors should respect their advance directives.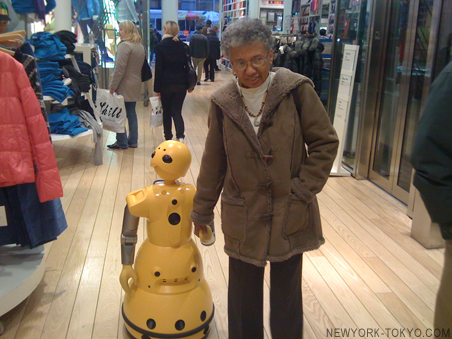 CARING ROBOTS
Written by Darlei Dall'Agnol[1]
Universidade Federal de Santa Catarina
As we humans find ways of enhancing our physical, intellectual, emotional and other capabilities and, as a result, our lifespan expands, caring for the elderly becomes more challenging and complex too. We may postpone aging, but perhaps not forever and serious care will be needed at some point. Now, recent figures show that the number of carers aged 85 and over has risen in England by 128% in the last decade and is around 87.000.[2] Half of these carers work for 50 hours or more each week. Most are compromising their own well-being showing that we must deal with the problem in a different way to avoid aggravating it. These individuals should be cared for and not be the ones caring. An aging population brings greater burdens for the health care system raising many issues about fairness and justice in distributing resources. In countries like Japan, with 25% of the population over 65,[3] caring is even becoming a social problem and some companies are turning to robots.
Pepper "a robot with a heart" will be sold to care for the elderly and children. Other examples include: Wakamaru a "companion robot" designed to co-inhabit with humans (see figure below); Paro a fur-covered robotic seal developed by AIST that responds to petting; Sony's AIBO robotic dog and NeCORO robotic cat covered in synthetic fur used for therapeutic purposes; Secom My Spoon an automatic feeding robot; Sanyo robot for monitoring, delivering messages, and reminding about medicine and other devices to help on the problem of caring for the elderly. In continental Europe, there are a few robots in experimental tests as caregivers too. But are robots the best solution for caring for the elderly? Continue reading →
This essay, by Oxford undergraduate student Fionn O'Donovan, is one of the four shortlisted essays in the undergraduate category of the inaugural Oxford Uehiro Prize in Practical Ethics.
In light of the value of personal relationships, is immortality desirable?
In the future it is likely that advances in medicine will grant us the opportunity to prevent the process of ageing. The question of whether eternal life would be a good thing will then be of the utmost practical importance to humanity. In this essay, I claim that it would be, and that Williams' concerns about immortality[1] can be assuaged with consideration of how life always gives us at least an opportunity to realise something commonly held to be incommensurably valuable, namely good relationships with others. I note here that, for the purposes of this essay, I assume there is no afterlife. I also want to note that the issues of immortality and euthanasia are linked: a similar question about whether death is ever desirable is central to debate on both. Therefore, many of the considerations I present below could also be used to support a more pro-life view on euthanasia. Continue reading →
A GP in Guildford has recently revealed that the NHS is to pay GPs £55 each time they diagnose dementia in a patient. Writing on the medical website Pulse, Dr Martin Brunet, called the incentive scheme a "bribe," put in place so that the government can "hit its target to raise diagnosis rates."
The 'Dementia Identification Scheme' requires GPs to count how many patients with a dementia diagnosis there were on their register at the end of September, and to compare this with the number at the end of March 2015. They will then receive £55 for every extra patient. The full service specifications can be found here.
There are approximately 150,000 human deaths each day around the world. Most of those deaths pass without much notice, yet in the last ten days one death has received enormous, perhaps unprecedented, attention. The death and funeral of Nelson Mandela have been accompanied by countless pages of newsprint and hours of radio and television coverage. Much has been made of what was, by any account, an extraordinary life. There has been less attention, though, on Mandela's last months and days. One uncomfortable question has not been asked. Was it ethical for this exceptional individual to receive treatment that would be denied to almost everyone else? Continue reading →