Whatever your view of abortion, there are too many abortions, and too many of them are too late. Even abortion's fiercest advocates don't pretend that it's a Good Thing – just the lesser of two evils.
In 2010 there were 189,574 abortions in England and Wales – an 8% increase in a decade. The tightly policed regime envisaged in 1967, when the Act became law, hasn't existed for ages, if indeed it ever did. There is abortion on demand, whatever the statute book says.
1967 was a long time ago. There have been many medical advances and societal changes since then. It's time to take stock of the Act.
That's what a recently announced cross-party commission, to be chaired by Fiona Bruce MP, will do.
It will focus, rightly, on two issues: medical advances and attitudes to discrimination. Continue reading →
It will be interesting to watch the reception of a recent Court of Protection case, as yet unreported, in which a woman with profound learning difficulties was found to have capacity to decide not to terminate her pregnancy.
As so often, the case decided nothing new. But it is a timely reminder of the trite but often overlooked principle that capacity is not an all or nothing thing. The question: 'Does she have capacity?' is always dangerously incomplete. The correct question is always 'Does she have capacity to decide X?'
There was no doubt that she did not have capacity to manage many aspects of her affairs. She was in the bottom 1% of the population so far as intellectual function was concerned. Deputies were appropriately appointed. But, so far as the continuation of her pregnancy was concerned, so what?
It was decided as a matter of fact that she had capacity to decide whether or not to continue with, or to terminate, the pregnancy. And that meant that the Court of Protection had no jurisdiction to decide the matter. No best interests determination could lawfully be made. Continue reading →
'Come in', said the Well Known Educational Psychologist. We did. 'Please sit down', she said, and we did. She didn't waste time, and quite right too. We wanted to know.
'Tom and I have had a very interesting afternoon.' That sounded bad.
'He's a very able child indeed'. That sounded worse, because it came with the emphatic pause that always indicates a big 'but'.
In the pause I wondered why we'd done this. Why we'd taken a little boy out of the woods and out of his playground to have someone fumble inside his head with blunt tools: indices, probes, inventories, and assumptions about normality.
'He's quite dramatically dyslexic, I'm afraid.' My wife shared her fear. There was a lot of it sloshing around. 'But his IQ is so high that he'll be able to use lots of coping strategies. And he's still very young: there's lots that can be done.' And she told us what it was. Regulations could be invoked, tribunals could be convened, cards could be flashed, phonemes could be chanted. He could be imprinted like other children. It would just take longer. It would be hard work, for Tom and for us, but there was every reason to be hopeful of a 'good result'.
And what the hell did that mean? I asked myself. I was too polite to ask her. I didn't want a result. I wanted my son. Continue reading →
Owen Barfield was lunching in C.S. Lewis's rooms. Lewis, who was then a philosophy tutor, referred to  philosophy as 'a subject'. '"It wasn't a subject to Plato", said Barfield, "It was a way."'1
It would be dangerous for a modern professional philosopher to say that her philosophy was her 'way'. I can well imagine the responses. 'She's lost objectivity'. 'She's a preacher, not an academic.' 'Most of us  were disabused in our first week as undergraduates of the childish notion that philosophy was about the meaning of life. She obviously missed that lecture. She was probably at a prayer meeting instead.'
For the scoffers, philosophy is a job. It's something they do from nine to five. Then, when they leave the faculty, they walk out into the world of angst and bereavement and sick children, and begin, without reference to the day job, to try to puzzle out the meaning of the world and of their own place in it. The job, often, is about exactitude – about ensuring that every step in an examined argument is unimpeachably rigorous. But stop and ask them whether, as a result of the rigour, the argument can now be relied upon to change conduct, and they'll stop, scratch their heads, and look at you as if you're simple.
I'm not really accusing them of hypocrisy – of failing to judge themselves by their own standards. For an allegation like that to stick you'd have to show that they knew that the world of the day job was the same as the world outside. The problem is that they don't perceive the two worlds as having any connection at all. The diagnosis is non-integratedness. It would be unkind to translate it as lack of integrity.
Recently I was reading Charlie Camosy's book Too expensive to treat? Finitude, Tragedy and the Neonatal  ICU2. It's rather a good book, but its contents aren't the point for the moment.
Charlie and I don't always see eye to eye. He's a Catholic, for a start, with far too much respect for old dead men for my comfort. But the tone of the book struck me. Here was someone doing philosophy because the answers mattered. He'd unfashionably remembered that 'philosophy' means the love of wisdom. He approached the issues reverentially but insistently, determined not to let them go until he knew that they had something useful to say to  an artificially ventilated child.
No, this doesn't mean that the book is a Catholic polemic; or that he's mainly interested in crafting an argument that accords with the ruling Encyclicals; or that he's trying to ensure his back will be covered when he next slinks into a confessional;  or that it's a set of inevitable inferences from a set of a priori assumptions; or that it's humourless, earnest,  preachy or fanatical. Let alone correct. It's just a book by all of someone, with the intention of deriving principles that  apply to whole, real, humans, rather than to an abstracted portion of a human, or a pastiche of a human. It's written to appeal to reason, conscience, intuition and hospital accountants, rather than to the Chairmen of grant-giving authorities and tenure committees. It's the work of someone with a conjoined personal and professional life. That should be unremarkable. It's actually very unusual.
That it is so unusual is a big problem both for philosophy and philosophers.
[Conflict of interest: Charlie Camosy is a friend. Come to think of it, that's hardly a conflict of interest. He wouldn't stop being a friend if I hadn't written this, won't be more of a friend because I have, and I won't be getting a cut of any book sales this blog might generate.]
References
1. C. S. Lewis, Surprised by Joy, Geoffrey Bles, 1955
2. Eerdmans, 2010
 By Charles Foster
Fast food permanently reduces children's IQ, a recent and unsurprising study reports.
What should be done? The answer is ethically and legally simple. Parents who feed their children junk food, knowing of the attendant risks, are child-abusers, and should be prosecuted. If you hit a child, bruising it, you are guilty of a criminal offence. A bruise on a child's leg is of far less lasting significance than the brain damage produced by requiring a child to ingest toxic junk. A child injured by a negligent or malicious parent can also bring civil proceedings against the parent.
The findings of the recent study mirror those in other jurisdictions. And now that they have been widely disseminated it will be hard for parents to plead ignorance. Continue reading →
By Charles Foster
How well do you know yourself? Can you identify confidently your convictions on major moral issues? If you can, do you think you could change them in a moment, and argue robustly and with conviction for exactly the opposite position?
Most people will say, unhesitatingly, 'very well', 'yes', and 'of course not'. They should read a recent paper by Hall, Johansson, and Strandberg. Indeed we all should. Continue reading →
By Charles Foster
I'm just reading Michael Rosen's (very good) book, 'Dignity: Its history and meaning' (Harvard University Press, 2012). He robustly questions the use of peer review in philosophy. Of course it is an essential part of science, but philosophy is rather different. He writes: 'If [as he argues] the idea of completeness in philosophical arguments is unattainable, the attempt to be 'rigorous' can lead to a defensive tendency to reduce ambitions and to protect some tiny piece of ground against the possible objections of those closest to oneself in background and outlook (one's natural peer reviewers). What is lost is not just accessibility but also the willingness to call into questions basic assumptions (one's own and others'), which is precisely what, for many of, the point of doing philosophy was in the first place. Much contemporary philosophy takes place in an atmosphere of what can only be called (however historically unfair that label may be) scholasticism.'  (p. xiv)
Hear, hear. There's a philosophical culture of scared, paralysed conservatism. (Of course not in Oxford). Much philosophical writing is simple reiteration of old ideas with, at best, some tentative suggestions as to how a footnote to an old paper might be slightly redrafted. Philosophical progress is regarded as necessarily incremental rather than revolutionary. There's far too much reverence. Nothing should be unthinkable, but almost everything is. All the philosophical emperors are devoutly assumed to be fully and gorgeously clothed. They're not.  Being creative is assumed to be incompatible with rigour. It's not. Continue reading →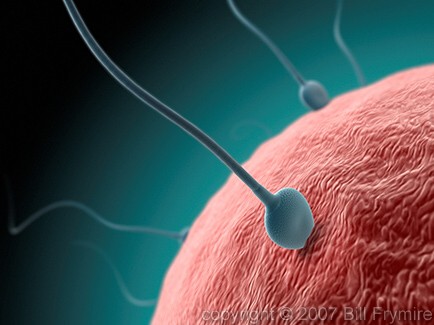 By Charles Foster
Y chromosomes are on the way out, thinks Aarathi Prasad, a geneticist from Imperial College, London: they're degenerating. If they go, then so do humans – unless an alternative method of reproduction can be devised. It can, says Prasad. In fact the basic technology is already here, and is bound to get better. In 2004 a mouse was conceived using synthetic sperm made by modifying ova. Technological virgin birth (I'll call it TVB) might be the salvation of the human race.
This is all very interesting. But Prasad isn't content merely to describe the science. She seems to think that we ought to drop all our taboos against the idea. 'By all reasonable estimates, in the near future we will conquer the tyranny of the womb. The question remains if we can also conquer the tyranny of human prejudice….'
It's not clear from this whether she is advising us to conquer our tyrannous prejudice on simply practical grounds -  (because, if we don't overcome our squeamishness, we won't develop or embrace the technology, so dooming humanity) or whether she thinks that there is something philosophically wrong with a distaste for TVB. I suspect the latter.
If this suspicion is right, why might she (or anyone else) think that? Continue reading →
'I was always the life and soul of the party, flirting with everyone', wrote Lucille Howe, in 'Fabulous Magazine', (22 July 2012), 'but I wanted John to fall in love with the real, quieter me'. In the same article, Charlotte Ruhle notes how her psychotherapy helped her to recover from a broken relationship. '[My] friends started saying I….seemed more like my old self.'
The media, and indeed our ordinary conversations, are awash with this sort of language. Not only are we conscious – having a sense that there is an 'I' that is in some sort of continuity with the 'I' that existed yesterday, will hopefully exist tomorrow, and to whom things happen – but we have firm convictions about the nature of the 'I'. When it is not allowed to express itself – to 'be itself', we complain. Depending on our education, we say that we're 'out of sorts', 'not myself', or 'ontologically vertiginous'. Continue reading →