There has been a recent storm over the DPP's decision not to prosecute two doctors in relation to their referral of two women for abortion. The cases were widely represented as cases of abortion on grounds of gender. They came to light in the course of an undercover investigation by the Daily Telegraph of practice in English abortion clinics ( see also here and here).
The DPP has published detailed reasons for his decision. They are well worth reading.
An abortion is only lawful if two medical practitioners are of the opinion, held in good faith, that one of the lawful grounds for abortion is made out. One of the grounds (overwhelmingly the commonest, and the one said to be relevant in both of the cases considered by the DPP), is that 'the pregnancy has not exceeded its 24th week and that the continuance of the pregnancy would involve risk, greater than if the pregnancy were terminated, of injury to the physical or mental health of the pregnant woman or any existing children of her family.': Abortion Act 1967, s. 1(1)(a).
The Act does not say anywhere that the gender of the fetus is a relevant criterion. But it plainly could be. Take two examples: Continue reading →
By Charles Foster
A few days ago, at dinner, I sat next to a well-known literary biographer. As you'd expect, we fell to talking about the biographer's obligations, and as you'd also expect, she said that the biographer should be neither advocate nor prosecutor – indeed should strive to keep herself out of the book as much as possible, aiming for objectivity. I heard myself saying that, worthy though this aspiration may be, it was so obviously doomed to failure that it probably wasn't worth trying. When I reviewed that conversation later, I squirmed. On re-reviewing it I think that the response was right. And here's why.
There are no significant facts about individual human beings. Or, to wrap it up in philosophese, a human has no qualities which partake of factness sufficiently to make it sensible to treat those qualities in the same way that one would treat, say, the weight of a brick or the length of a stick. Yes, I have physical and chronological dimensions, but in themselves they don't indicate anything very significant about me. If you told me your date of birth, I could say how long, according to the conventional metrics, you had been alive on the planet: but so what? Your cells age at a different rate from anyone elses, and neither of us knows with which juggernaut the mischievous universe has planned to flatten you, or when. 'You are as young as you feel', you will say, and who but you knows how you feel? No one at all thinks that significance lies in the mere accumulation of years, or the mere number of inches from the ground to the top of your head. Where does it lie, then? In the events that fill the years? They, or their corollaries, are the interesting parts of biographies. But what are the events? Yes, a few people have lives marked significantly by their association with undoubted facts: leave the undoubted fact of the double helix out of a biography of Crick or Watson and there would be a serious gap; but even Crick and Watson were infinitely more than their Eureka moment and its prologue and epilogue. Continue reading →
An Old Bore writes:
Last week I got the boat from Athens to Hydra. It takes about 2 ½ hours, and takes you along the coast of the Argolid.
The sun shone, the dolphins leapt, the retsina flowed, the bouzoukis trembled, and we watched the sun rise over the Peloponnese. It was wonderful. At least it was for me.
Basking on the upper deck, playing Russian roulette with malignant melanoma, were four girls, all aged around 15. They saw nothing. They stretched out on bean bags, their eyes shut throughout the voyage. They heard nothing other than what was being pumped into their ears from their IPods. They would no doubt describe themselves as friends, but they didn't utter a word to each other. They shared nothing at all apart from their fashion sense and, no doubt, some of the music. The dolphins leapt unremarked upon. We might, so far as the girls were concerned, have been cruising past Manchester rather than Mycenae. Continue reading →
Not all ethical issues are equally important. Many ethicists spend their professional lives performing in sideshows.
However entertaining the sideshow, sideshow performers do not deserve the same recognition or remuneration as those performing on our philosophical Broadways.
What really matters now is not the nuance of our approach to mitochondrial manipulation for glycogen storage diseases, or yet another set of footnotes to footnotes to footnotes in the debate about the naturalistic fallacy. It is: (a) Whether or not we should be allowed to destroy our planet (and if not, how to stop it happening); and (b) Whether or not it is fine to allow 20,000 children in the developing world to die daily of hunger and entirely avoidable disease  (and if not, how to stop it happening). My concern in this post is mainly with (a). A habitable planet is a prerequisite for all the rest of our ethical cogitation. If we can't live here at all, it's pointless trying to draft the small print of living. Continue reading →
Dale and Leilani Neumann are Pentecostal Christians. Their 11 year old daughter, Kara, fell ill. In fact she had (undiagnosed) diabetes. Her parents refused to obtain medical help. Instead they prayed.
'Kara's father testified that death was never on their minds.  He testified that he knew Kara was sick but was "never to the alarm of death," and even after she died, her father thought that Jesus would bring Kara back from the dead, as he did with Lazarus.
The parents and friends testified that the parents took tangible steps to help Kara.  The mother tried to feed Kara soup and water with a syringe, but the liquid just dribbled out of Kara's mouth.  The father tried to sit Kara up, but she was unable to hold herself up.  At some point, Kara involuntarily urinated on herself while lying unresponsive on the couch, so they carried her upstairs and gave her a quick sponge bath while she lay on the bathroom floor.
At one point, Kara's maternal grandfather suggested by telephone that they give Kara Pedialyte, a nutritional supplement, in order to maintain the nutrients in her body.  The mother responded that giving Kara Pedialyte would be taking away the glory from God.  Kara's mother had told another visiting friend that she believed that Kara was under "spiritual attack."
Friends Althea and Randall Wormgoor testified that they arrived at the Neumanns' home on Sunday at approximately 1:30 p.m.  The Wormgoors saw that Kara was extremely ill and nonresponsive.  Her eyes were partially open but they believed she needed immediate medical attention.  Randall Wormgoor pulled Kara's father aside and told him that if it was his daughter, he would take her to the hospital.  The father responded that the idea had crossed his mind, and he had suggested it to his wife, but she believed Kara's illness was a test of faith for their family and that the Lord would heal Kara….' [1]
But the Lord did not. Or at least not physically. Kara died from diabetic ketoacidosis. The evidence was that, with conventional medical care, she would have lived. Continue reading →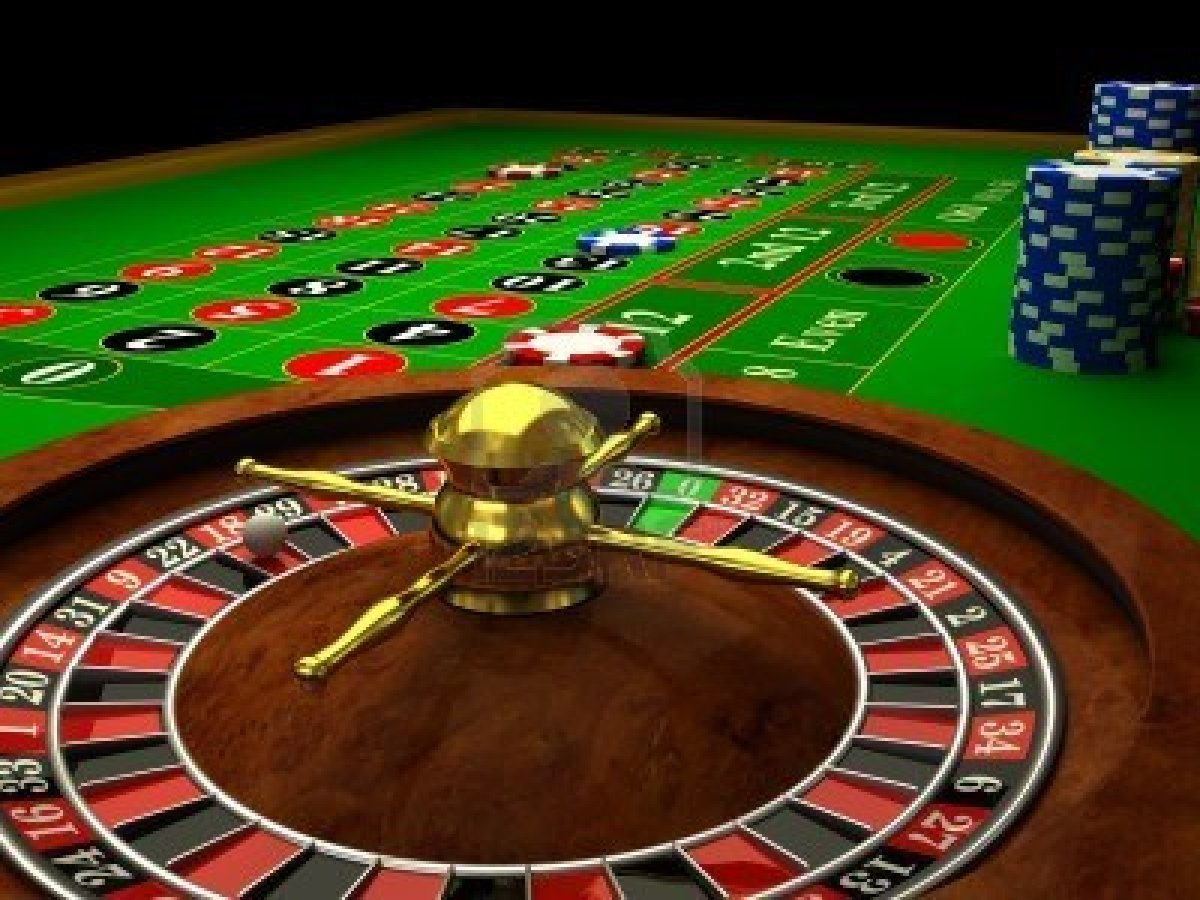 Over about 14 months, Harry Kakavas lost $20.5 million in a casino in Melbourne. It could have been worse. He put about $1.5 billion on the table. He sued the casino. It knew or should have known, he said, that he was a pathological gambler. It shouldn't have continued to take his money. It should have protected him from himself. Nonsense, said the High Court of Australia.
Here's why:
'Even if, contrary to the findings of the primary judge, the appellant did suffer from a psychological impairment, the issue here is whether, in all the circumstances of the relationship between the appellant and Crown, it was sufficiently evident to Crown that the appellant was so beset by that difficulty that he was unable to make worthwhile decisions in his own interests while gambling at Crown's casino. On the findings of fact made by the primary judge as to the course of dealings between the parties, the appellant did not show that his gambling losses were the product of the exploitation of a disability, special to the appellant, which was evident to Crown.
Equitable intervention to deprive a party of the benefit of its bargain on the basis that it was procured by unfair exploitation of the weakness of the other party requires proof of a predatory state of mind. Heedlessness of, or indifference to, the best interests of the other party is not sufficient for this purpose. The principle is not engaged by mere inadvertence, or even indifference, to the circumstances of the other party to an arm's length commercial transaction. Inadvertence, or indifference, falls short of the victimisation or exploitation with which the principle is concerned.' (paras 160-161 of the judgment).
So it all turned on findings of fact (it wasn't 'sufficiently evident' that his losses were the result of a disability, and if they were, they weren't the product of a disability 'special to the appellant.')
That last criterion is interesting. The court seems to be implying that everyone who puts themselves in the position of losing large amounts of money in a casino is necessarily not quite right in the head. To establish liability you need a degree of vulnerability over and above that possessed by the ordinary punter. By accepting the trial judge's finding that Kakavas did not suffer from a 'psychological impairment', the court was presumably saying: 'Right: so Kakavas is weak and easily exploited: but that's true of everyone who walks through the door, buys some chips and sits down at the table. That sort of weakness is within the general bell curve of human flabbiness. But Kakavas wasn't particularly, dramatically, visibly weak.' Continue reading →
By Charles Foster and Jonathan Herring
Scene 1: An Intensive Care Unit
Like many patients in ICU, X is incapacitous. He also needs a lot of care. Much of that care involves needles. Late at night, tired and harassed, Nurse Y is trying to give X an intravenous injection. As happens very commonly, she sticks herself with the needle.
Nurse Y is worried sick. Perhaps she will catch HIV, hepatitis, or some other serious blood-borne infection? She goes tearfully to the Consultant in charge.
'Don't worry', he says. 'We'll start you on the regular post-exposure prophylaxis. But to be even safer, we'll test some of X's blood for the common infections. I doubt he'll be positive, but if he is, we'll start you straight away on the necessary treatment. We needn't take any more blood: there are plenty of samples already available.'
A sample of blood is submitted for analysis. Continue reading →
I have just watched someone die. Just one person. But a whole ecosystem has been destroyed. Everyone's roots wind round everyone else's. Rip up one person, and everyone else is compromised, whether they know it or not. This is true, too, for everything that is done to anyone. Death just points up, unavoidably, what is always the case.
This is trite. But it finds little place in bioethical or medico-legal talk. There, a human is a discrete bio-economic unit, and there's a convention that one can speak meaningfully about its elimination without real reference to other units.
In some medico-legal contexts this is perhaps inevitable. There have to be some limits on doctors' liability. Hence some notion of the doctor-patient relationship is probably inescapable, and the notion requires an artificially atomistic model of a patient.
But ethics can and should do better. Continue reading →
By Charles Foster
When you click 'Like' on Facebook, you're giving away a lot more than you might think. Your 'Likes' can be assembled by an algorithm into a terrifyingly accurate portrait.
Here are the chances of an accurate prediction: Single v in a relationship: 67%; Parents still together when you were 21: 60%; Cigarette smoking: 73%; Alcohol drinking: 70%; Drug-using: 65%; Caucasian v African American: 95%; Christianity v Islam: 82%; Democrat v Republican: 85%; Male homosexuality: 88%; Female homosexuality: 75%; Gender: 93%. Continue reading →
Whatever your view of abortion, there are too many abortions, and too many of them are too late. Even abortion's fiercest advocates don't pretend that it's a Good Thing – just the lesser of two evils.
In 2010 there were 189,574 abortions in England and Wales – an 8% increase in a decade. The tightly policed regime envisaged in 1967, when the Act became law, hasn't existed for ages, if indeed it ever did. There is abortion on demand, whatever the statute book says.
1967 was a long time ago. There have been many medical advances and societal changes since then. It's time to take stock of the Act.
That's what a recently announced cross-party commission, to be chaired by Fiona Bruce MP, will do.
It will focus, rightly, on two issues: medical advances and attitudes to discrimination. Continue reading →