by Dominic Wilkinson
This week, closing evidence was presented in the long-running trial of Lucy Letby, a nurse who is accused of murdering seven newborn infants (and attempting to murder 10 more) in a neonatal intensive care unit in Chester between 2015 and 2016. In the coming weeks, the jury will consider and then return their verdict on the charges. That verdict will bring some closure to a criminal investigation that has taken more than four years, and a trial that has lasted nine months. It may (though may not) provide some relief for the grieving families whose babies died seven or eight years ago.
Yet, whatever verdict is reached, there are likely to be profound wider repercussions for all those who work in the care of very sick infants and children, and for many many other parents and families. Continue reading →
by Dominic Wilkinson @Neonatalethics
Tonight, the European Court responded to Archie's parents' request for a final appeal against the decision by a series of UK courts to end the treatment keeping him alive.
What happened in the European Court?
The European Court provided a rapid answer to the application by Archie's lawyers earlier on Wednesday. It said that it would only issue an interim measure (a legal halt to the planned withdrawal of treatment) in exceptional circumstances, where there is a real risk of irreversible harm. In Archie's case, the European Court denied the application for an interim measure. It would not interfere with the decision of the UK's national courts.
Although the court press release did not say it in so many words, the implication is twofold. First, this case is not exceptional. Other cases around life-sustaining treatment for children  have attempted to appeal in the European Court. None of those appeals have been successful. Second, the plan by the courts to allow withdrawal of treatment for Archie is not posing a risk of irreversible harm. Quite the opposite. The UK courts have reluctantly decided that the least harmful thing they can do at this point is to stop the invasive treatments that are keeping him alive, and to let him go.
What happens next?
At this point, there appear to be no further avenues for legal appeal.
In some of the previous cases (for example the case of Charlie Gard), after appeal to the European Court was unsuccessful, families have attempted to bring new evidence back to the court and delayed decisions further. But in none of those cases, has this changed the final outcome. In Archie's case, his legal team have said that they wish to file a legal application to bring him to a hospice for his end of life care.
What is the question about a hospice?
Hospices are specialised centres that provide care for children or adults who have illnesses that cannot be cured and that will shorten their lives. Hospices provide an invaluable source of comfort and care when other types of medicine may have run out of options.
Hospices provide
palliative care.
This includes
support for difficult to control symptoms . That can be provided sometimes over a long period of time, and patients may spend periods of time in hospice and periods of time at home. Hospices also provide outreach support to many children and adults with terminal illnesses. Again, this can be over a period of months or years.
Hospices also provide care for patients at the very end of their lives, when they are dying. This is
end of life care
.
For children like Archie, critically dependent on life support machines, sometimes it is possible to take them to a hospice for their end of life care. The life support machines are removed in the hospice, and the child and family provided with specialised medical and nursing care. Some children can survive for a period of hours or days or even longer after the machines are taken away. The hospice can provide a dignified, private space for the family to spend with their child, to make the most of the last precious time that they have with them. As a specialist in intensive care for babies, I have been involved in such transfers on a number of occasions. This can be enormously helpful for the families and the child in some cases.
Archie's parents wish to take him to a hospice. That might enable his family to spend his final moments in a place that was free of the conflict and bitter disagreement that has marked his recent months in hospital.
If it is possible to transfer Archie to a hospice, this should certainly be arranged.
However, based on the specialist reports about Archie's physical condition in the court hearings, I suspect that this will not be possible. Put simply, the risk is that Archie would die in the back of an ambulance on the way to the hospice. He has been able to be kept stable over this long period of time only through constant careful attention of intensive care staff. His condition is fragile.
If he were to die while being transferred, that would be a potentially stressful, distressing, and undignified end to this sad and sorry saga. It would be bad for Archie and bad for his family.
What about treatment in other countries?
Archie's parents have claimed that doctors in other countries (for example Japan, Italy) have offered to treat Archie.
But if a move to a local hospice would be risky, an international transfer would be even more so.
More importantly, there are no treatments in Japan or Italy or anywhere else that offer any prospect of helping Archie. He has devastating damage from lack of oxygen to his entire brain (and further severe damage to his spinal cord). Although at some point in the future that might change, at the present, very sadly, there is no medicine on earth that could undo that damage and help Archie. All the treatments overseas would do, would be to keep his physical body alive, while offering no possibility of him recovering. That is something the UK courts have carefully considered already and ruled out on the basis that this would be harmful to Archie, and not in his best interests.
No conflicts of interest
by Dominic Wilkinson
In the latest legal hearing, in a long running dispute about treatment for brain-injured 12 year old Archie Battersbee, the Court of Appeal yesterday rejected his family's request to delay stopping treatment until a UN committee had reviewed his case.
Why was the appeal rejected?
Archie's parents had previously mounted a series of legal appeals against a decision by Justice Hayden in mid-July that it would be best for Archie to stop the life support machines that are keeping him alive. That included an appeal to the highest court in the UK, the Supreme Court.
Yesterday, the Court of Appeal concluded that it would be wrong to further delay the decision. The UN committee had no legal status in UK law, and therefore would not change the decision about what would be best for Archie.
What is the underlying issue?
Archie sustained profound brain damage from lack of oxygen in early April, when he was found at home with a ligature around his neck. All medical experts who have examined him have agreed that he has absolutely devastating brain damage, from which there is no possibility of recovery. Indeed, the doctors treating him initially believed that the brain damage was so severe that he was brain dead. However, the Court of Appeal in another hearing back in June found that Archie could not be declared brain dead (because the usual testing for brain death was not possible). But even if he is not brain dead, there remains a question about whether it is right to keep him alive.
How common are these disputes?
Tragically, for a small number of children who become critically ill each year, medicine reaches its limits. For children like Archie, doctors cannot make them better, and advanced medical techniques and technologies may end up doing more harm than good. Sometimes, all medicine can do is to prolong the inevitable.
It is entirely understandable that loving parents would struggle to understand or accept this news. Many parents might not initially accept the advice of doctors that it may be best to let their child go.
But in the vast majority of cases, with patience, compassion, careful explanation and empathic support, parents and doctors are able to come together to agree on what would be best for a seriously ill child.
In a small number of cases, medical teams may need external help to reach an agreement. For example, they may draw on a clinical ethics committee, or independent mediation, or may seek second opinions from specialists in other hospitals. In a tiny proportion of cases, if parents and doctors cannot agree what would be best, for a child who is stuck on life support in an intensive care unit, the right thing to do is to ask the court to help. The court in the UK has an important role in resolving disagreements about treatment. The court does not side with either doctors or parents. It focuses exclusively on what would be best for the child (the child's best interests).
Why all the legal appeals?
The UK legal system allows decisions to be appealed to higher courts. In these cases about treatment for children, it is very rare for higher courts to reach a different decision than the initial judges. In cases, like the Charlie Gard case, or Archie's case, parents may seek appeals repeatedly in the hope that the court decision will be overturned, or perhaps as a way of buying extra time.
In Archie's case, it appears that his parents may have run out of options, though it is theoretically possible that they will attempt to appeal again to the Supreme Court, or appeal to the European Court of Human Rights. Even if those appeals do go ahead and delay things further, they are extremely unlikely to change the ultimate decision.
Sadly, the underlying situation for Archie remains unchanged. The best, and only course of action that can help him now, is to let him go.
by Dominic Wilkinson
Archie is legally alive, and the legal decision about whether it is in his best interests to keep him alive now needs to be revisited in the High Court.
Today, the Court of Appeal made a decision in the case of Archie Battersbee to send the case back to the High Court to examine what should happen next in his medical treatment.
Two questions
There are two separate questions. First, is Archie legally dead. Second, should life support machines continue?
by Dominic Wilkinson
In the recently reported case of Archie Battersbee, a 12 year old boy with severe brain damage from lack of oxygen, a judge declared that he had died on 31st May. This was almost eight weeks after his tragic accident, and five weeks after doctors at his hospital first applied to the court for permission to test him. His parents have appealed the ruling, and the appeal hearing is likely to be heard in the Court of Appeal next week.
If the judgement is correct that Archie is, sadly, legally dead, it is extremely likely that this has been the case for more than a month and potentially now more than two months. One of his doctors testified that in the view of the specialists looking after him it was likely that Archie's brain stem had died between 8th and 26th April. While it would not be unusual for doctors and families to take a few days to discuss and then proceed with formal testing, this length of delay is extremely unusual in the UK. The delay in making a definite determination in Archie's case is because his parents declined consent for brain death testing.
But that might lead us to ask: should parents be asked for consent to testing in these cases? Continue reading →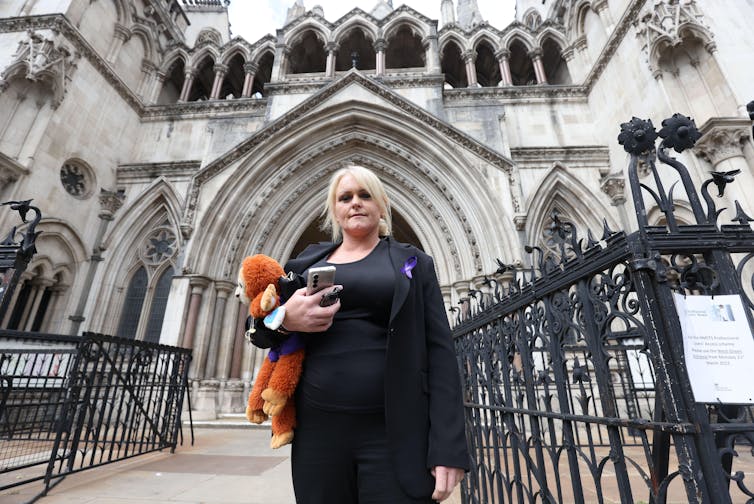 Dominic Wilkinson, University of Oxford
London's high court has heard the tragic case of 12-year-old Archie Battersbee, who suffered severe brain damage after an accident at his home in Southend, Essex, in early April.
On Monday, Mrs Justice Arbuthnot concluded that Archie was brain dead and that treatment should cease. His parents disagree and are planning an appeal.
There have been other cases where parents or family members have not accepted a medical diagnosis of brain death. In the UK, courts have always concluded that treatment should stop. However, one difference in Archie's case is that the standard tests for brain death were not possible. The judge relied in part on a test (an MRI brain scan) that is not usually used. Continue reading →
by Dominic Wilkinson, Jonathan Pugh, Julian Savulescu
Yesterday, the health secretary, Sajid Javid announced that COVID vaccines would become mandatory for frontline NHS staff from April.
Meanwhile, from tomorrow care home workers in the UK will not be able to work if they don't have a vaccine certificate and are not medically exempt. This vaccine mandate has been controversial, with providers raising concerns that as many 70'000 employees could leave the sector putting beds and care at risk. However, its advocates have argued that it is a proportionate public health measure due to the need to protect vulnerable care home residents.
Proportionality is one key ethical criterion in public health ethics; public health interventions are only permissible if their benefits outweigh their costs. However, another key ethical criterion is necessity; public health interventions are only permissible if they are necessary for achieving a certain benefit.
One striking feature of the current UK care home and NHS staff mandate is that it does not allow an exemption for those who have proof of natural immunity.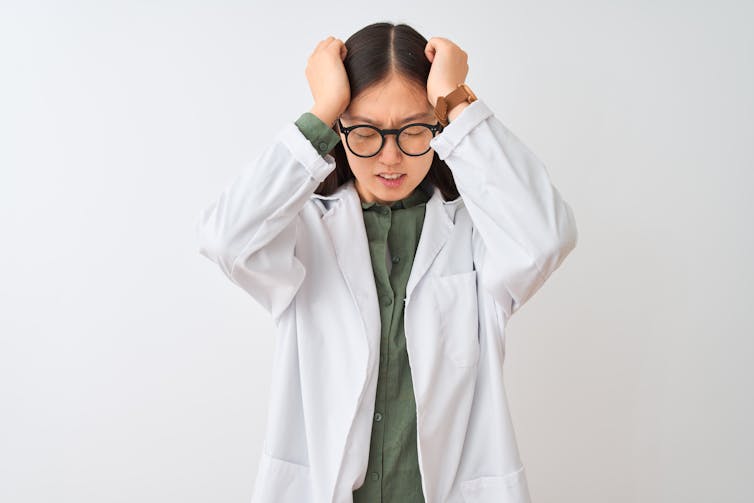 Trish Greenhalgh, University of Oxford and Dominic Wilkinson, University of Oxford
At the start of the pandemic, there was a striking sense of shared resolve and solidarity. Facing a public health crisis greater than any in living memory, people were largely united in their support of difficult measures to protect the vulnerable, safeguard the health system and sustain key workers.
There were, of course, differences of opinion. For example, some disagreed about the severity of the threat posed by COVID, about the wisdom of different national approaches to lockdown, about the timing of restrictions, and the effectiveness face masks.
More recently, there has also been disagreement on how vaccines should be distributed, whether vaccine passports are a good idea, and whether vaccination should be mandatory for certain occupations)
Throughout the pandemic, scientists attempting to explain their findings have had to deal with unprecedented levels of dissent, anger and abuse from the lay public and occasionally from other scientists.
Since the government lifted COVID restrictions on July 19, views on how best to handle the pandemic have become more polarised than ever, broadly splitting into two camps: the "open up" camp and the "not yet" camp. Continue reading →
Dominic Wilkinson, University of Oxford; Jonathan Pugh, University of Oxford, and Julian Savulescu, University of Oxford
Education Secretary Gavin Williamson has announced the end of school "bubbles" in England from July 19, following the news that 375,000 children did not attend school for COVID-related reasons in June.
Under the current system, if a schoolchild becomes infected with the coronavirus, pupils who have been in close contact with them have to self-isolate for ten days. In some cases, whole year groups may have to self-isolate.
Such mass self-isolation is hugely disruptive. Yet despite the clamour to switch to other protective measures, such as rapid testing of pupils who have been in close contact with an infected pupil, the public service union Unison has supported self-isolation as "one of the proven ways to keep cases under control". Continue reading →
By Dominic Wilkinson, 24th June 2021
cross post from the Open Justice Court of Protection Project
On 11th June 2021,  I was a public observer (via MS Teams) of a case in the Court of Protection: Case No. 1375980T Re GU (also blogged about by Jenny Kitzinger here).
The case was (though I did not know it beforehand) related closely to issues that I have written about over a number of years (for example here, here, here ). It was an urgent hearing before Mr Justice Hayden concerning clinically-assisted nutrition and hydration (CANH) for a 70 year old man, GU, who has been in a prolonged disorder of consciousness for seven years.
I have read the judgments from many similar cases in the UK, from the first ever case concerning a feeding tube for a vegetative patient heard in (what is now) the Supreme Court in 1992 (the case of  Tony Bland, injured in the Hillsborough football stadium disaster), through to the most recent Supreme Court case of Re. Y, at which the court ruled that it is not mandatory to bring cases concerning CANH-withdrawal to court unless there is disagreement about best interests, or the decision is finely balanced (report here). I'm also familiar with the judgments in other jurisdictions (e.g. Schiavo in the USA,  Lambert in France) and have been involved in deliberation in clinical ethics committees about cases with similar features.
Yet, this was my first time hearing open deliberations in the Court of Protection. It was a fascinating and thought-provoking experience. Continue reading →