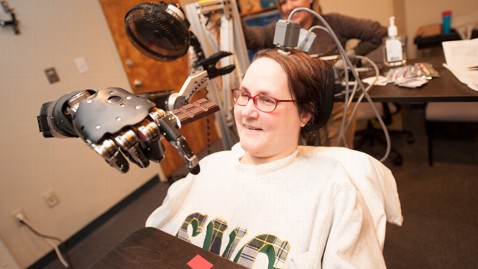 This week there were reports of the amazing advances being made in brain-computer interface (BCI) technology. Following just weeks of training, a 52-year old woman, paralysed from the neck down, was able to use her mind to control a robotic hand to pick up objects on a table, including cones, blocks and small balls, and put them down at another location. She was even able to use the hand to feed herself chocolate.
Having had two arrays of microelectrodes surgically implanted into her left motor cortex, Jan is wired up to a computer that has been programmed to interpret the signals her neurons emit. This computer then passes on the interpreted signals to the robotic arm, which moves in accordance with the signals in real time.
Aside from the awesomeness of the technology, the use of neuroprostheses such as this raises a whole host of interesting philosophical and ethical questions. Particularly as the technology gets more sophisticated and more integrated, the distinction between the machinery being used and the person using it will become increasingly blurred. In the video, Jan already describes how she went from having to 'think' the commands ('clockwise, up, down, forward, back…') to merely having to 'look at the target' to effect accurate movement of the arm. This phenomenon is sometimes labeled 'transparency of use', where a tool serves a person's goals without itself being an object of effortful control. Continue reading →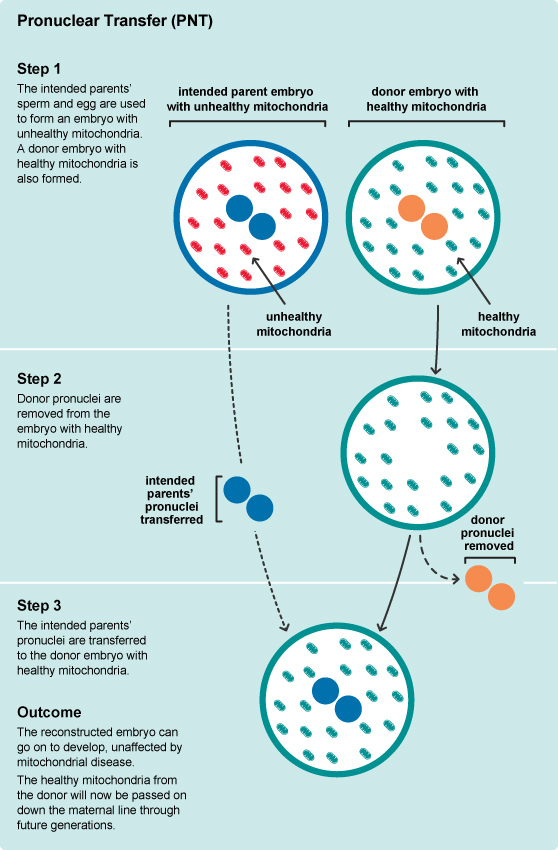 The agency that regulates fertility treatment and embryo research in the UK, the Human Fertilisation and Embryology Authority (HFEA), has asked for public views on two possible new forms of fertility treatment that promise to prevent the transmission of mitochondrial diseases to children. These diseases can be extremely severe, leading to (among other things) diabetes, deafness, progressive blindness, seizures, dementia, muscular dystrophy, and death.
by Julian Savulescu, Uehiro Chair in Practical Ethics & Director, Oxford Uehiro Centre for Practical Ethics
Yamaka and Gurdon have jointly won the Nobel Prize for Physiology or Medicine, for the discovery that mature cells can be reprogrammed to become pluripotent: that is, already specialized cells can be taken, and using iPS technology, transformed into unspecialized stem cells, which can be used for research and treatment. This technology may ultimately allow us to replace embryonic stem cells entirely in research and treatment thus avoiding ethical issues raised by the destruction of embryos for this purpose.
This is not only a giant leap for science, it is a giant leap for mankind. Yamanaka and Gurdon have shown how science can be done ethically. Yamanaka has taken people's ethical concerns seriously about embryo research and modified the trajectory of research into a path that is acceptable for all. He deserves not only a Nobel Prize for Medicine, but a Nobel Prize for Ethics.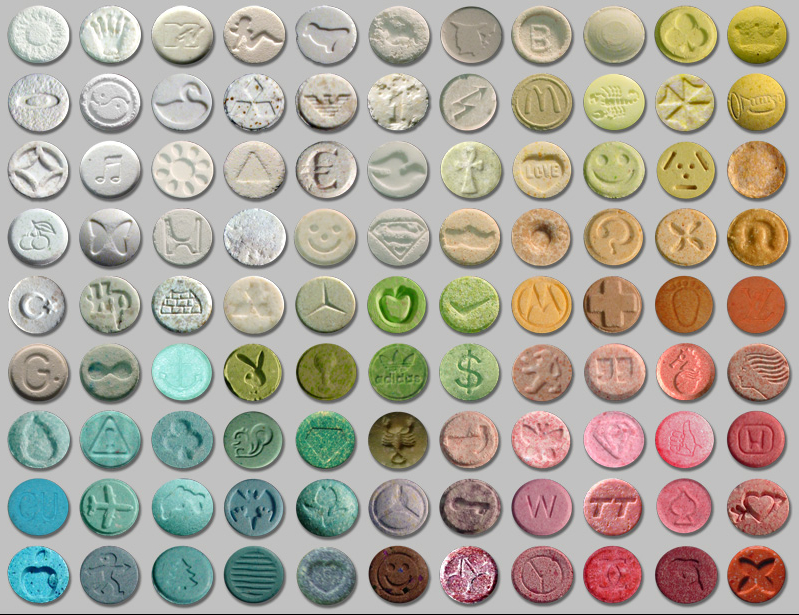 Love drugs and science reporting in the media: Setting the record straight 
By Brian D. Earp, Julian Savulescu, and Anders Sandberg
Love. It makes the world go round. It is the reason we have survived as a species. It is the subject of our art, literature, and music—and it is largely the product of chemical reactions within the brain.
No wonder science is starting to unravel the ways in which we can influence it, and perhaps even control it.
Just as Darwin's finding that we are descended from apes shocked people in the nineteenth century, so people will be shocked to find that our most lofty social ideal is something we share with our mammalian cousins and which is the subject of scientific scrutiny and even chemistry-book manipulation.
In 2008, two of us (Julian Savulescu and Anders Sandberg) published an article in the journal Neuroethics on the topic of "love drugs" – a term we use to refer to pharmacological interventions based on existing and future bio-technologies that could work to strengthen the bond between romantic partners. All three of us have an article just published in the journal Philosophy & Technology in which we build upon that earlier work. Interested readers will take the time to study those papers in full, but we have a feeling that much of the population will stop at a handful of media reports that have recently summarized our ideas, including at least one article that we think has the potential to mislead. Let us set the record straight.
By Charles Foster
There's a significant association of PTSD symptoms with a particular allele, according to a recently published study from UCLA and Duke. Some of the ethical consequences are already being discussed.  One consequence might be military. One might be able to detect and filter out PTSD-vulnerable recruits. Perhaps that's a kindness. It would certainly seem militarily prudent. There might be legitimate qualms about creating a biologically callous warrior-class, but you're not creating its components – you're just collecting them together. You might not want to go to their parties, and you might wonder about the mutually brutalizing effect of corralling them in a barracks, but the exercise is really only a scientifically more informed version of the selection that goes on in any event. It's not very interesting ethically.
But what if a gene for PTSD-resistance could be inserted or artificially switched on? It doesn't seem fanciful. Should the military be permitted (or perhaps even required) to PTSD-proof their personnel? Continue reading →
In vitro meat, recently discussed on this blog by Julian Savulescu, is gradually becoming a reality. (I shall not use the term "Frankenmeat", which I think misleadingly suggests that we are dealing with a dubious attempt at creating some kind of monster.) It holds great promise, notably considering that billons of animals are slaughtered for food every year, often after spending miserable lives in factory farms, and that the current production of meat contributes significantly to the emission of greenhouse gases. In spite of those facts, it seems highly unlikely that most meat-eaters will agree to give up meat anytime soon (though the success of the "meat-free Mondays" initiative in a number of different places should be saluted), yet they might well prove more willing to switch from traditionally produced meat to in vitro meat, if the latter were as healthy (or even healthier), reasonably priced, and tasted the same as the former.
Discussions of in vitro meat in the media most often cite the so-called "yuck factor" as a major obstacle to its general acceptance: i.e. the instinctive revulsion that many people feel at the idea of eating "unnatural" meat grown in a petri dish. I am inclined to be cautiously optimistic about the prospects of overcoming that obstacle: "unnatural" meat substitutes have already become popular among vegetarians, and some meat-eaters do consume them as well occasionally. Although in vitro meat should bear even more of an uncanny resemblance to the real thing than those substitutes (which might be why some people are revulsed by the idea), I would expect it to find success if issues of health and taste can be adequately dealt with. Now what if the yuck factor were to prove more of an issue than I anticipate? I believe the following points deserve to be emphasized:
Professor Paul Keim, who chairs the US National Science Advisory Board for Biosecurity, recently recommended the censoring of research that described the mutations which led to the transformation of the H5N1 bird-flu virus into a form that can be transmitted between humans through droplets in breath (in ferrets, the number of mutations required is frighteningly small – five). His reason is simple: the research would be a recipe book for bioterrorists.
Keim thinks, however, that such censorship will only delay the inevitable. The information will come out sooner or later, but at least governments might by then have developed and prepared sufficient stocks of vaccine and set in place other emergency measures to deal with a global pandemic.
This is not quite closing the stable door after the horse is bolted. It's more like closing the farm gate, in the knowledge that eventually the horse will jump the gate and escape.
But this raises the question of why the stable door wasn't bolted in the first place. In an article in Nature, the leader of one of the teams has said that the research was necessary to show that those experts who doubt the human transmissibility of H5N1 are wrong. But given that there is controversy here, governments should of course be doing what they have been doing: treating the possibility as a serious risk. In response to the charge that the research is dangerous, this same research leader's response is that there is already a threat of mutation in nature. But threats don't cancel one another, and nature is not revealing its secrets to bioterrorists. The researchers claim that their research was necessary for the development of a vaccine. Keim's view is that this is quite implausible, since the drugs the scientists were using against their virus were the same ones used against others. If he's right, a natural conclusion to draw is that the scientists should never have done the research in the first place. And, having done it, they should have kept quiet about its details and destroyed the virus. They might indeed have informed the media of their overall result, or some carefully restricted set of other researchers of the details of their research. But then of course they wouldn't have been able to publish those details in top scientific journals.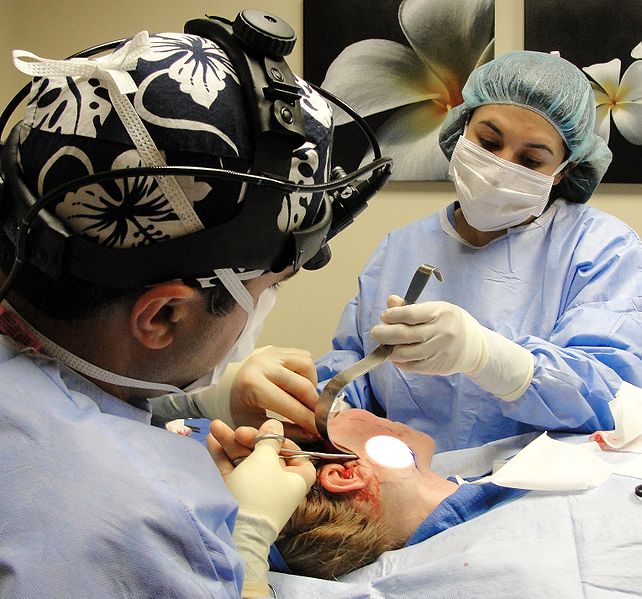 "Beauty is a greater recommendation than any letter of introduction."  – Arthur Schopenhauer, Aphorisms on the Wisdom of Life
As our wealth increases, more and more of us undergo cosmetic surgery: From tummy tucks, breast enlargements and nose jobs to hair transplants and face-lifts: You name it—and pay—they fix it.
Even though cosmetic surgery has grown to become a multi billion-dollar industry, it is looked at with some suspicion. Many feel that there is something superficial and, perhaps, slightly desperate about undergoing surgery for aesthetic reasons. In academia, at least, although a hair transplant and a teeth bleaching might pass, chances are that a breast enlargement would raise eyebrows.
It is not be unlikely, however, that the eyebrows in question would be both plucked and colored—for we already do quite a bit to enhance our looks. We work out, try to dress well, shave, and go to the hairdresser. We make sure we get tanned during summer. Some of us are on a diet, wear make up, or dye our hair.
 In September 2011 ,the most advanced computer game to use a consumer brain computer interface (BCI) will go on sale. Its name is Focus Pocus (see video trailer here, its awesome) and it is aimed at children with ADHD so that they might use gamification to train their brains to improve focus and impulse control.
The game is based on neurofeedback enabled by the use of the Neurosky dry-electrode EEG (Electro-EncephaloGram) headset, which anyone can purchase for under $100 (or 100 Euros if in Europe)  Earlier this week, BBC2 did a special on the headset. The basic Idea is that the single electrode on the Neurosky headset (placed on the forehead) is able to pick up a few simple and characteristic brainwaves (created by activity in populations of neurons), some that have been shown to be enriched when the subject is awake and attentive (ex. Beta-waves), and some when the subject is relaxed (ex. alpha waves). Neurosky has developed algorithms to funnel these and other brain waves into measures of "focus" and "meditation." Look here for more details on how it works.