What is your gender? A friendly guide to the public debate
Brian D. Earp
Note: This is a lightly edited transcript of an informal lecture, based on coursework submitted as part of my Ph.D. It was recorded on Whidbey Island, Washington, and published online on January 15th, 2020. A link to the video is here: https://youtu.be/LZERzw9BGrs. 
Video description:  I'm a philosopher and cognitive scientist who studies gender, sex, identity, sexuality and related topics and I am offering this video as a friendly guide to the (often very heated) public debate that is going on around these issues. This is my best attempt, not to score political points for any particular side, but to give an introductory map of the territory so you can think for yourself, investigate further, and reach your own conclusions about such controversial questions as "What does mean to be a man or a woman?" This video is not meant to be authoritative; it is not the final word; experts on these topics will find much to quibble with (and perhaps some things to disagree with outright). But for those who would like to take some first steps in getting a sense of the landscape without feeling intimidated, I hope this will be of some use. Continue reading →
By Lauren Notini and Brian D. Earp
*Note: a condensed version of this article titled "Iceland's Proposed Circumcision Ban" is being cross-published at Pursuit.
For a small country, Iceland has had a big impact on global media coverage recently, following its proposed ban on male circumcision before an age of consent.
Iceland's proposed legislation seeks to criminalise circumcision on male minors that is unnecessary "for health reasons," stating individuals who remove "part or all of the sexual organs shall be imprisoned for up to 6 years."
The bill claims circumcision violates children's rights to "express their views on the issues [concerning them]" and "protection against traditions that are harmful."
According to bill spokesperson Silja Dögg Gunnarsdóttir, a key reason for the bill is that all forms of female genital cutting (FGC), no matter how minor, have been illegal in Iceland since 2005, but no similar legislation exists for males.
"If we have laws banning circumcision for girls," she said in an interview, then for consistency "we should do so for boys." Consequently, the bill is not specific to male circumcision, but adapts the existing law banning FGC, changing "girls" to "children."
There is much to unpack here. We first discuss self-determination and informed consent, before addressing claims about potential health benefits and harms. We then explore the religious significance of circumcision for some groups, and ask what implications this should have.

Blog Authors: Julian Savulescu, Brian D. Earp, Jim A.C. Everett, Nadira Faber, and Guy Kahane
This blog reports on the paper, Kahane G, Everett J, Earp BD, Caviola L,  Faber N, Crockett MJ, Savulescu J, Beyond Sacrificial Harm: A Two Dimensional Model of Utilitarian Decision-Making, Psychological Review [open access]
How Utilitarian are you? Answer these 9 questions to find out…
If you enjoyed taking our 'How Utilitarian Are You?' test,  read our new blog post discussing how we developed it, what it shows, and why it's important
Utilitarianism is one of the oldest and most influential theories about what the right thing to do is. It says that the right act is the one which has the best consequences. In the first formulation by Jeremy Bentham, hedonistic utilitarianism, the right act is the one which maximises happiness and minimises suffering. Richard Hare and Peter Singer made preference utilitarianism famous: the right act is the one which maximises satisfaction of preferences.
Utilitarianism was a novel egalitarian theory when it was developed in the 1700s. It was a radical departure from authoritarian, aristocratic or otherwise hierarchical ways of thinking, positing that each person's happiness and suffering was to count the same. In stark contrast to the social norms of the day, utilitarianism held that the happiness of the pauper is just as important as the happiness of the Prince or the Pope.
Utilitarianism has fallen into disrepute. It is now equated with Machiavellianism: the end justifies the means, whatever those ends may be. It is also seen as coldly calculating, or else simplistically pragmatic. The German philosopher Friedrich Nietzsche described it as a morality appropriate for shop keepers. Recently it has even been portrayed a doctrine for psychopaths. Pope Paul II put it succinctly in 1995:
"Utilitarianism is a civilization of production and of use, a civilization of 'things' and not of 'persons,' a civilization in which persons are used in the same way as things are used."
Does Female Genital Mutilation Have Health Benefits? The Problem with Medicalizing Morality
By Brian D. Earp (@briandavidearp)
Four members of the Dawoodi Bohra sect of Islam living in Detroit, Michigan have recently been indicted on charges of female genital mutilation (FGM). This is the first time the US government has prosecuted an "FGM" case since a federal law was passed in 1996. The world is watching to see how the case turns out.
A lot is at stake here. Multiculturalism, religious freedom, the limits of tolerance; the scope of children's—and minority group—rights; the credibility of scientific research; even the very concept of "harm."
To see how these pieces fit together, I need to describe the alleged crime.
By Brian D. Earp (@briandavidearp)
Introduction
Alice Dreger, the historian of science, sex researcher, activist, and author of a much-discussed book of last year, has recently called attention to the loss of ambivalence as an acceptable attitude in contemporary politics and beyond. "Once upon a time," she writes, "we were allowed to feel ambivalent about people. We were allowed to say, 'I like what they did here, but that bit over there doesn't thrill me so much.' Those days are gone. Today the rule is that if someone—a scientist, a writer, a broadcaster, a politician—does one thing we don't like, they're dead to us."
I'm going to suggest that this development leads to another kind of loss: the loss of our ability to work together, or better, learn from each other, despite intense disagreement over certain issues. Whether it's because our opponent hails from a different political party, or voted differently on a key referendum, or thinks about economics or gun control or immigration or social values—or whatever—in a way we struggle to comprehend, our collective habit of shouting at each other with fingers stuffed in our ears has reached a breaking point.
It's time to bring ambivalence back. Continue reading →
By Brian D. Earp (@briandavidearp)
* Note: this article was first published online at Quillette magazine. The official version is forthcoming in the HealthWatch Newsletter; see http://www.healthwatch-uk.org/.
Introduction
Science and medicine have done a lot for the world. Diseases have been eradicated, rockets have been sent to the moon, and convincing, causal explanations have been given for a whole range of formerly inscrutable phenomena. Notwithstanding recent concerns about sloppy research, small sample sizes, and challenges in replicating major findings—concerns I share and which I have written about at length — I still believe that the scientific method is the best available tool for getting at empirical truth. Or to put it a slightly different way (if I may paraphrase Winston Churchill's famous remark about democracy): it is perhaps the worst tool, except for all the rest.
Scientists are people too
In other words, science is flawed. And scientists are people too. While it is true that most scientists — at least the ones I know and work with — are hell-bent on getting things right, they are not therefore immune from human foibles. If they want to keep their jobs, at least, they must contend with a perverse "publish or perish" incentive structure that tends to reward flashy findings and high-volume "productivity" over painstaking, reliable research. On top of that, they have reputations to defend, egos to protect, and grants to pursue. They get tired. They get overwhelmed. They don't always check their references, or even read what they cite. They have cognitive and emotional limitations, not to mention biases, like everyone else.
At the same time, as the psychologist Gary Marcus has recently put it, "it is facile to dismiss science itself. The most careful scientists, and the best science journalists, realize that all science is provisional. There will always be things that we haven't figured out yet, and even some that we get wrong." But science is not just about conclusions, he argues, which are occasionally (or even frequently) incorrect. Instead, "It's about a methodology for investigation, which includes, at its core, a relentless drive towards questioning that which came before." You can both "love science," he concludes, "and question it."
I agree with Marcus. In fact, I agree with him so much that I would like to go a step further: if you love science, you had better question it, and question it well, so it can live up to its potential.
And it is with that in mind that I bring up the subject of bullshit.
Should vegans eat meat to be ethically consistent? And other moral puzzles from the latest issue of the Journal of Practical Ethics
By Brian D. Earp (@briandavidearp)
The latest issue of The Journal of Practical Ethics has just been published online, and it includes several fascinating essays (see the abstracts below). In this blog post, I'd like to draw attention to one of them in particular, because it seemed to me to be especially creative and because it was written by an undergraduate student! The essay – "How Should Vegans Live?" – is by Oxford student Xavier Cohen. I had the pleasure of meeting Xavier several months ago when he presented an earlier draft of his essay at a lively competition in Oxford: he and several others were finalists for the Oxford Uehiro Prize in Practical Ethics, for which I was honored to serve as one of the judges.
In a nutshell, Xavier argues that ethical vegans – that is, vegans who refrain from eating animal products specifically because they wish to reduce harm to animals – may actually be undermining their own aims. This is because, he argues, many vegans are so strict about the lifestyle they adopt (and often advocate) that they end up alienating people who might otherwise be willing to make less-drastic changes to their behavior that would promote animal welfare overall. Moreover, by focusing too narrowly on the issue of directly refraining from consuming animal products, vegans may fail to realize how other actions they take may be indirectly harming animals, perhaps even to a greater degree.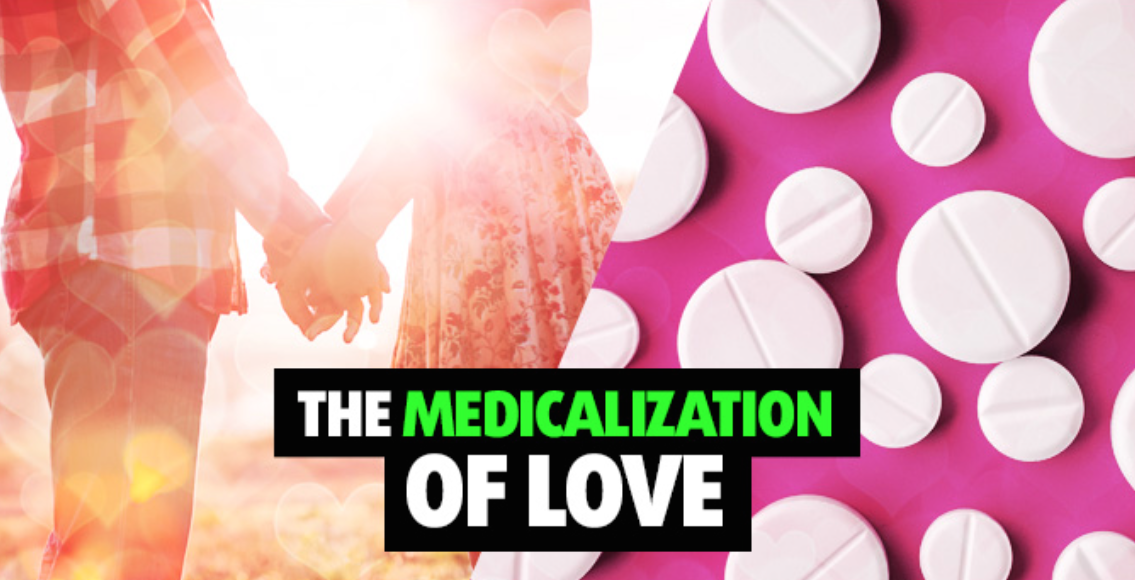 Just out today is a podcast interview for Smart Drug Smarts between host Jesse Lawler and interviewee Brian D. Earp on "The Medicalization of Love" (title taken from a recent paper with Anders Sandberg and Julian Savulescu, available from the Cambridge Quarterly of Healthcare Ethics, here).
Below is the abstract and link to the interview:
Abstract
What is love? A loaded question with the potential to lead us down multiple rabbit holes (and, if you grew up in the 90s, evoke memories of the Haddaway song). In episode #95, Jesse welcomes Brian D. Earp on board for a thought-provoking conversation about the possibilities and ethics of making biochemical tweaks to this most celebrated of human emotions. With a topic like "manipulating love," the discussion moves between the realms of neuroscience, psychology and transhumanist philosophy.
http://smartdrugsmarts.com/episode-95-medicalization-of-love/ 
Reference 
Earp, B. D., Sandberg, A., & Savulescu, J. (2015). The medicalization of love. Cambridge Quarterly of Healthcare Ethics, Vol. 24, No. 3, 323–336.