Not long ago the UK implemented an NHS surcharge – an extra fee that non-EEA nationals (Australia and New Zealand are also exempt) applying for leave to remain in the UK must pay. It costs £200 per year, and must be paid up front. So, for example, if you are applying for a work visa for 3 years, and you have a family of three, you must pay £1800 to cover the surcharge for you and your family (on top of other visa costs).
It is difficult to find much public discussion in the UK regarding this surcharge, outside of a few articles that recently noted that the surcharge is unlikely to do what we were told it would do – namely, benefit the NHS. (See here)
Is the surcharge a just policy? Continue reading →
by Dominic Wilkinson @Neonatalethics
In California, in the last week, there have been further motions in a long running lawsuit relating to a brain-dead child. Oakland teenager Jahi McMath died after a tonsillectomy in December 2013. However, her parents rejected the medical diagnosis of brain death, and despite a Californian court providing judicial backing for doctors' determination, organized for her to have a tracheostomy and be transferred to another medical facility. More than 18 months later it appears that Jahi's heart is still beating and she is still connected to a breathing machine somewhere in New Jersey. Continue reading →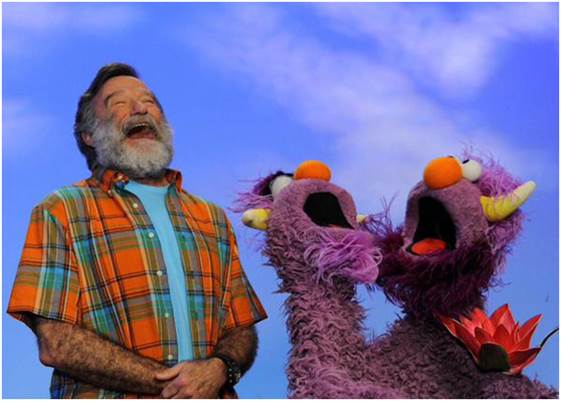 Written By David Aldridge, Oxford Brookes University
This is a cross post from Dave Aldridge's blog
Ahead of a talk to be given at the Institute of Education, Tom Bennett, behaviour guru and figurehead of the ResearchEd movement, invited questions via twitter that he hoped he could address in his seminar.  One tweeter asked "Is it cruel to make [children] read/ write/ think in silence?"  Bennett's response on twitter was a one word, "no", accompanied by this picture of guffawing muppets. Continue reading →
By Dominic Wilkinson @NeonatalEthics
The UK supreme court last week awarded a woman £5 million in compensation after her obstetrician failed to warn her of a risk that she would have difficulty delivering her baby. Over on the JME Blog Kirsty Keywood discusses some interesting and important legal elements of this judgment for the practice of informed consent and how this will be evaluated in negligence claims.
However, the case raises one important ethical issue. Several expert witnesses in the Montgomery case testified that informing women of even very low risks of complications of vaginal birth would likely lead to a significant increase in the number of women choosing elective caesarean section.
If that is true, would it be justified for doctors to deliberately not discuss such risks? Continue reading →
by Dominic Wilkinson @NeonatalEthics
On the 29th of January, Paediatric Palliative Care Specialist Dr Richard Hain gave th
e first St Cross Special Ethics Seminar for Hilary Term.
Dr Hain's talk was titled "Mere Practicality?  Infants, interests and the value of life". The talk abstract and a link to a podcast of his talk can be found below.
The main focus of the talk was on contemporary accounts of medical ethics and in particular on the challenge of finding an adequate account that addresses the needs of human infants. Hain drew an analogy with a blood pressure cuff or "sphygmomanometer". Blood pressure cuffs wrap around the upper arm, and air is pumped in to them until blood flow stops through the arm (this gives a reading of the pressure in the patient's arteries). Adult-sized blood pressure cuffs don't work well for children or infants. A too large cuff will usually give a reading that is too low because it doesn't take as much air to cut off the blood flow. It underestimates a child's true blood pressure.
Doctors Offering 'Gay Gene' To Same Sex Couples Wanting Gay Children: apparently Dr. William Strider at the Fertility Center of Chicago suggests that homosexual parents should have the option of increasing the chances of their kid being homosexual:
"When straight couples have children, the majority of them want their children to be straight as well. That is why most straight parents have trouble accepting it when their children announce to them that they are gay," …  "So it only makes sense that same-sex couples would want children that carried out their same family values of homosexuality."
The article is likely reporting wrong on what method would be used: germline manipulation sounds like a unproven and risky approach, while PGD is a proven technique that could presumably select based on X-chromosome sequence. And given the topic it is not implausible that Dr. Strider is being misquoted. But let's take everything at face value: would it be ethical to select for sexual preference?
Consider:
An 11 year-old girl, J.J., is diagnosed with high-risk acute lymphoblastic leukemia, a type of cancer that arises in the bone marrow. She is put on a 32-day course of chemotherapy with an estimated success rate of over 90%. Her doctors don't know of anyone who has survived this illness without such a course of treatment. However, after just 10 days, her mother withdraws her consent to J.J.'s chemotherapy in order to pursue alternative, non-western remedies. J.J. doesn't object, but both of her doctors believe that J.J. doesn't understand either her illness or the importance of the treatment she is on. In all matters, she defers to her mother who is also her surrogate decision maker. The hospital in which J.J. is a patient appeals to Child Services, stating that by ceasing treatment J.J.'s mother has put J.J. into the position of a child in need of protection. Such a status would permit the hospital to continue treatment despite disagreement from J.J's mother (in her capacity as surrogate decision maker). The case goes to trial, and a ruling is made in favour of J.J.'s mother. J.J. is taken out of the hospital in order to pursue non-western treatment alternatives. It is very likely that J.J. will die. Continue reading →
New open access publication: announcement:
In a recently published article, Hannah Maslen, Roi Cohen Kadosh, Julian Savulescu and I present an argument about the permissible (and not-so-permissible) uses of non-invasive brain stimulation technology in children. We consider both children who may be suffering from a specific neurological disorder, for whom the stimulation is intended as a 'treatment', and those who are otherwise healthy, for whom the stimulation is intended as 'enhancement'. For the full article and citation, see here:
Maslen, H., Earp, B. D., Cohen Kadosh, R., & Savulescu, J. (2014). Brain stimulation for treatment and enhancement in children: An ethical analysis. Frontiers in Human Neuroscience, Vol. 8, Article 953, 1-5. Continue reading →
Guest Post by John Danaher (@JohnDanaher)
This article is being cross-posted at Philosophical Disquisitions

I recently published an unusual article. At least, I think it is unusual. It imagines a future in which sophisticated sex robots are used to replicate acts of rape and child sexual abuse, and then asks whether such acts should be criminalised. In the article, I try to provide a framework for evaluating the issue, but I do so in what I think is a provocative fashion. I present an argument for thinking that such acts should be criminalised, even if they have no extrinsically harmful effects on others. I know the argument is likely to be unpalatable to some, and I myself balk at its seemingly anti-liberal/anti-libertarian dimensions, but I thought it was sufficiently interesting to be worth spelling out in some detail. Continue reading →