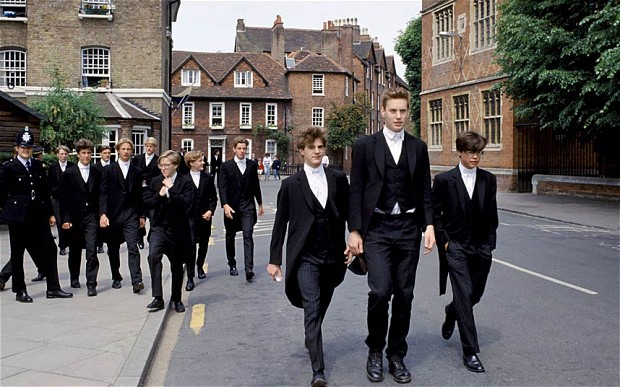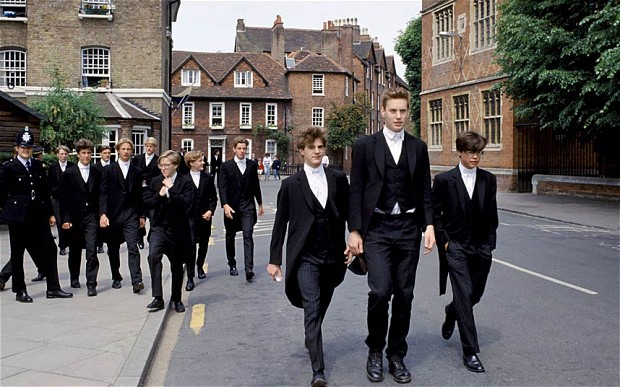 (Photo: Daily Telegraph)
I am a bitter opponent of private education. All my political hackles rise whenever the subject is mentioned.
Yet of my four currently school-aged children, one ('A') is educated privately (at a specialist choir school), and another ('B', who is dyslexic) will shortly be in private education (at a hip, Indian-cotton swathed, high-fibre, bongo-drumming, holistic school). The two others ('C' and 'D') are currently in state primary schools. There are two older children too ('E' and 'F') They were both educated privately, at a fairly traditional school.
How can I live with myself?
One way would be to avert my eyes from the apparently plain discrepancy between my actions and my political convictions. That's often been my strategy. But I want to attempt some kind of defence – at least in relation to A and B, and lay the ground for a potential defence in relation to C and D, should we choose to educate them privately. Continue reading →
by Dominic Wilkinson @Neonatalethics
A critically ill infant in intensive care (let us call him Jonas) has serious congenital abnormalities affecting his liver and brain.1 Doctors looking after Jonas suspect that he may have a major genetic problem. They have recommended testing for Jonas, to help determine whether he does have this problem.
However, Jonas' parents have refused consent for the genetic test. They are concerned that the test could be used to discriminate against Jonas and against them; they have repeatedly indicated that they will not agree to it being performed.
Could it ever be ethical to perform genetic testing on a child against parental wishes?
By Dominic Wilkinson, @Neonatalethics
Earlier this year, the Lancet published a trial (the 'ACT' trial) involving 100,000 babies at risk of being born prematurely in developing countries. Half of the mothers in the ACT trial did not receive a simple cheap medicine that has been previously shown in multiple trials and meta-analysis to reduce the risk of death for premature babies. From the ACT trial results, it appears that 89 additional babies died as a result of their mothers taking part in the trial.
Surely this is an egregious example of unethical research? It appears to be in breach of the World Medical Association Declaration of Helsinki standards. Why did ethics committees allow the research? Why did a major journal like the Lancet publish it? Why aren't bioethicists and activist and advocacy groups like Public Citizen jumping up and down in outrage?
Brenda Kelly and Charles Foster
Female Genital Mutilation ('FGM') is a term covering various procedures involving partial or total removal of the external female genitalia or other injury to the female genital organs for non-medical reasons (WHO, 2012). It can be associated with immediate and long-term physical and psychological health problems. FGM is prevalent in Africa, Middle East and South East Asia as well as within diaspora communities from these countries
The Government, keenly aware of the political capital in FGM, has come down hard. The Serious Crime Act 2015 makes it mandatory to report to the police cases of FGM in girls under the age of 18. While we have some issues with that requirement, it is at least concordant with the general law of child protection.
What is of more concern is the requirement, introduced by the cowardly device of a Ministerial Direction and after the most cursory consultation (in which the GMC and the RCOG hardly covered themselves in glory), by which healthcare professionals, from October 2015, are legally obliged to submit patient-identifiable information to the Department of Health ('DOH') on every female patient with FGM who presents for whatever reason, through the Enhanced Dataset Collection (EDC). The majority of these women will have undergone FGM in their country of origin prior to coming to the UK. Continue reading →
Not long ago the UK implemented an NHS surcharge – an extra fee that non-EEA nationals (Australia and New Zealand are also exempt) applying for leave to remain in the UK must pay. It costs £200 per year, and must be paid up front. So, for example, if you are applying for a work visa for 3 years, and you have a family of three, you must pay £1800 to cover the surcharge for you and your family (on top of other visa costs).
It is difficult to find much public discussion in the UK regarding this surcharge, outside of a few articles that recently noted that the surcharge is unlikely to do what we were told it would do – namely, benefit the NHS. (See here)
Is the surcharge a just policy? Continue reading →
by Dominic Wilkinson @Neonatalethics
In California, in the last week, there have been further motions in a long running lawsuit relating to a brain-dead child. Oakland teenager Jahi McMath died after a tonsillectomy in December 2013. However, her parents rejected the medical diagnosis of brain death, and despite a Californian court providing judicial backing for doctors' determination, organized for her to have a tracheostomy and be transferred to another medical facility. More than 18 months later it appears that Jahi's heart is still beating and she is still connected to a breathing machine somewhere in New Jersey. Continue reading →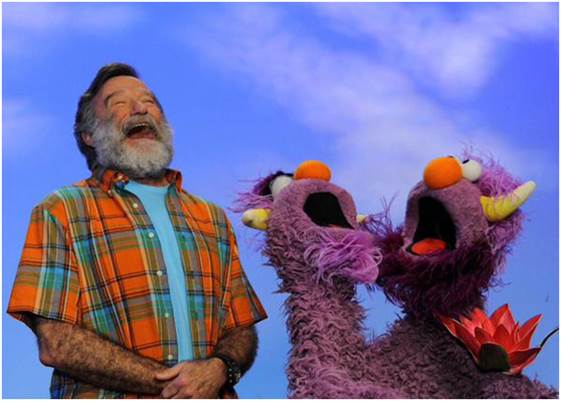 Written By David Aldridge, Oxford Brookes University
This is a cross post from Dave Aldridge's blog
Ahead of a talk to be given at the Institute of Education, Tom Bennett, behaviour guru and figurehead of the ResearchEd movement, invited questions via twitter that he hoped he could address in his seminar.  One tweeter asked "Is it cruel to make [children] read/ write/ think in silence?"  Bennett's response on twitter was a one word, "no", accompanied by this picture of guffawing muppets. Continue reading →
By Dominic Wilkinson @NeonatalEthics
The UK supreme court last week awarded a woman £5 million in compensation after her obstetrician failed to warn her of a risk that she would have difficulty delivering her baby. Over on the JME Blog Kirsty Keywood discusses some interesting and important legal elements of this judgment for the practice of informed consent and how this will be evaluated in negligence claims.
However, the case raises one important ethical issue. Several expert witnesses in the Montgomery case testified that informing women of even very low risks of complications of vaginal birth would likely lead to a significant increase in the number of women choosing elective caesarean section.
If that is true, would it be justified for doctors to deliberately not discuss such risks? Continue reading →