Consider the following case. Sikes, walking home late one evening, comes across an envelope containing a thousand pounds outside a neighbour's house. He's pretty sure it belongs to the neighbour, as she'd told him she would be withdrawing the money from the bank to buy a new wheelchair for her disabled mother. It is clear to Sikes that no one is looking, so he scoops up the envelope and enters his own house. To most of us, this seems appalling behaviour. Sykes has selfishly put his own interests before those of his neighbour and her mother. Continue reading →
In the past week in the UK, an Italian woman has claimed that a health trust had carried out a Caesarean section on her against her will. Whilst details of the case are still emerging, it appears that the woman had been detained under the Mental Health Act whilst pregnant after suffering a panic attack (which, it is reported, was possibly a result of a failure to take medication for a pre-existing mental health condition). Having been hospitalized for a number of weeks, the woman was given a Caesarean section whilst under sedation without consent. It appears that a health trust had been granted permission to carry out the procedure from the Court of Protection. Further to this, Essex social services also decreed that the mother was unfit to raise the child, and took the child into its care. Continue reading →
There has been a recent storm over the DPP's decision not to prosecute two doctors in relation to their referral of two women for abortion. The cases were widely represented as cases of abortion on grounds of gender. They came to light in the course of an undercover investigation by the Daily Telegraph of practice in English abortion clinics ( see also here and here).
The DPP has published detailed reasons for his decision. They are well worth reading.
An abortion is only lawful if two medical practitioners are of the opinion, held in good faith, that one of the lawful grounds for abortion is made out. One of the grounds (overwhelmingly the commonest, and the one said to be relevant in both of the cases considered by the DPP), is that 'the pregnancy has not exceeded its 24th week and that the continuance of the pregnancy would involve risk, greater than if the pregnancy were terminated, of injury to the physical or mental health of the pregnant woman or any existing children of her family.': Abortion Act 1967, s. 1(1)(a).
The Act does not say anywhere that the gender of the fetus is a relevant criterion. But it plainly could be. Take two examples: Continue reading →
'Re-homing' is a term coined to describe the adopting out of adopted children. Reuters today published a long story on the practice, describing several cases in which children adopted from overseas by American parents were then put up for adoption again within the States, in one case only a few days after the initial adoption.
The adoptions described in the Reuters piece are problematic for obvious reasons. It appears that lax oversight arrangements in the US, particularly for intra-state adoptions, have allowed couples to adopt out their children with little or no vetting of the new parents, in some cases into abusive families, and often without much consideration of the child's interests. But might there also be less obvious considerations in play here? Continue reading →
Follow Rebecca on Twitter
Abortion is often in the news. Yesterday, The Atlantic Wire reported a poll of Americans' moral views, which found just under half of Americans believe abortion is morally wrong. Today, The Sun is running an article on the devastating effects on women of having abortions. And, a couple of weeks ago, the law in Ireland was changed to allow abortion under certain circumstances.
Whether (and under what circumstances) abortion is ethical, and whether (and under what circumstances) it should be permitted by law, are two of the most well known and fiercely debated issues of our age. I do not wish to engage with them here. Instead, I will argue as follows:
Abortions cause suffering, and neither permitting them nor banning them is likely to reduce this suffering to an acceptable level.
The best way of reducing the suffering caused by abortion is to reduce unwanted pregnancies.
Current attempts to reduce unwanted pregnancies in the UK do not work well enough.
Viewing unwanted pregnancy as more like a medical disorder and less like a social problem is likely to enable more effective measures to address it.
I then propose such a measure, and defend it against some possible objections.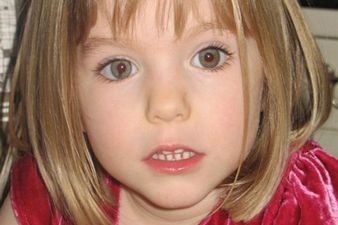 Follow Rebecca on Twitter
Several news sources reported today that Scotland Yard has launched a formal investigation into the disappearance of Madeleine McCann, following the emergence of 'new evidence and new theories'. Madeleine disappeared from her family's holiday apartment in Portugal in 2007, a few days before her fourth birthday. Her parents had left her and her siblings alone in the apartment one evening while they dined with friends at a restaurant. The years since her disappearance have seen a botched Portuguese police investigation, the arrest and release of Madeleine's parents, various unconfirmed sightings and false leads, a private investigation commissioned by the McCanns, a Scotland Yard case review, and a massive media campaign driven by the McCanns. The case is controversial: among other things, various people have complained that attention to it eclipses other abducted children, and have suggested that media interest in it is partly due to the fact that Madeleine is from a respectable, educated, white, middle-class family.
Perhaps some of this criticism is warranted—I don't wish to engage with it here. Personally, I am happy that Madeleine's disappearance is to be investigated, and I hope that it sends a clear indication that this sort of crime will be taken seriously even when a child disappears outside his or her community, with all the difficulties this raises for any investigation. I wish, instead, to focus on a particular complaint about Madeleine's case that arises again and again each time the case reappears in the news: the view that the case is undeserving of serious attention because the fact that Madeleine's parents left her unsupervised means that they are partly to blame for her disappearance. This complaint appears many times in comments on a recent Daily Mail story about Madeleine. Continue reading →
It was announced yesterday that the government is moving towards allowing so-called three person IVF for the creation of embryos free of mitochondrial disease.
The mitochondria are tiny organelles in the body of the cell, concerned with important energy functions, and which contain a small amount of DNA. They are present in the egg, but not in the sperm, and are passed down the female line, more or less unchanged, from mothers to all her offspring, and then from daughters to grandchildren and so on. In some cases, women can suffer from various mitochondrial disorders, which they are at risk of then passing on to their children. These disorders may be relatively mild, but in perhaps 5 – 10 cases a year in the UK, babies will be born with very serious disease.
There are a couple of ways of doing the new procedures, but basically the new proposed techniques take the egg of an affected woman and remove the nuclear DNA (the vast majority of our DNA which goes to shape our basic features). A donated egg is also taken, its nuclear DNA removed, leaving behind the healthy mitochondrial DNA. The nuclear DNA of the affected woman is then transplanted into the body of the healthy egg, resulting in an egg which has the DNA of the affected woman, minus the tiny fraction of mitochondrial DNA concerned with cell energy functions.
The Department of Health has backed this procedure after the HFEA conducted public consultations earlier this year; the HFEA reported broad public support for the techniques.  The Chief Medical Officer is now urging the drafting of regulations to allow the procedure to be approved by Parliament as soon as possible. There are hopes that the first patients could be treated as soon as 2014.
Mitochondrial disease can be really severe and lead to great suffering and early death. So why would there be any doubts about the use of such techniques?
Last week, Laurie Shrage caused a bit of a stir on the blogosphere with her controversial article on the Stone, a New York Times philosophy blog, entitled "Is Forced Fatherhood Fair?"  In the article, Shrage challenges the prevailing notion that unwilling fathers should be forced by the state to pay child support.  This is unfair, Shrage argues, because unwilling fathers never consented to conceive or raise the child, and (unlike the mother) lacks the freedom to have the child aborted or given up for adoption.  Shrage's article raises a number of interesting issues, including whether US restrictions on reproductive rights mean pregnant women are analogously forced to give birth and the issue of whether a policy could adequately distinguish between 'willing' and 'unwilling' fathers.  Here, though, I would like to focus on the central question of whether unwilling fathers have a moral obligation to financially support their children. Continue reading →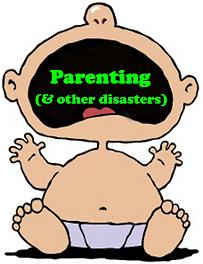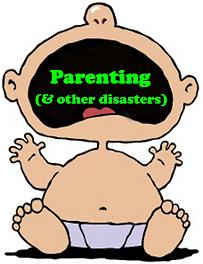 We've come a long way, as a species. And we're better at many things than we ever were before – not just slightly better, but unimaginably, ridiculously better. We're better at transporting people and objects, we're better a killing, we're better at preventing infectious diseases, we're better at industrial production, agricultural and economic output, we're better at communications and sharing of information.
But in some areas, we haven't made such dramatic improvements. And one of those areas is parenting. We're certainly better parents than our own great-great-grandparents, if we measure by outcomes, but the difference is of degree, not kind. Why is that? Continue reading →