Follow Rebecca on Twitter
Abortion is often in the news. Yesterday, The Atlantic Wire reported a poll of Americans' moral views, which found just under half of Americans believe abortion is morally wrong. Today, The Sun is running an article on the devastating effects on women of having abortions. And, a couple of weeks ago, the law in Ireland was changed to allow abortion under certain circumstances.
Whether (and under what circumstances) abortion is ethical, and whether (and under what circumstances) it should be permitted by law, are two of the most well known and fiercely debated issues of our age. I do not wish to engage with them here. Instead, I will argue as follows:
Abortions cause suffering, and neither permitting them nor banning them is likely to reduce this suffering to an acceptable level.
The best way of reducing the suffering caused by abortion is to reduce unwanted pregnancies.
Current attempts to reduce unwanted pregnancies in the UK do not work well enough.
Viewing unwanted pregnancy as more like a medical disorder and less like a social problem is likely to enable more effective measures to address it.
I then propose such a measure, and defend it against some possible objections.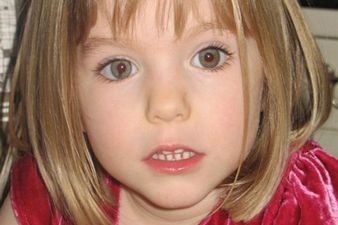 Follow Rebecca on Twitter
Several news sources reported today that Scotland Yard has launched a formal investigation into the disappearance of Madeleine McCann, following the emergence of 'new evidence and new theories'. Madeleine disappeared from her family's holiday apartment in Portugal in 2007, a few days before her fourth birthday. Her parents had left her and her siblings alone in the apartment one evening while they dined with friends at a restaurant. The years since her disappearance have seen a botched Portuguese police investigation, the arrest and release of Madeleine's parents, various unconfirmed sightings and false leads, a private investigation commissioned by the McCanns, a Scotland Yard case review, and a massive media campaign driven by the McCanns. The case is controversial: among other things, various people have complained that attention to it eclipses other abducted children, and have suggested that media interest in it is partly due to the fact that Madeleine is from a respectable, educated, white, middle-class family.
Perhaps some of this criticism is warranted—I don't wish to engage with it here. Personally, I am happy that Madeleine's disappearance is to be investigated, and I hope that it sends a clear indication that this sort of crime will be taken seriously even when a child disappears outside his or her community, with all the difficulties this raises for any investigation. I wish, instead, to focus on a particular complaint about Madeleine's case that arises again and again each time the case reappears in the news: the view that the case is undeserving of serious attention because the fact that Madeleine's parents left her unsupervised means that they are partly to blame for her disappearance. This complaint appears many times in comments on a recent Daily Mail story about Madeleine. Continue reading →
It was announced yesterday that the government is moving towards allowing so-called three person IVF for the creation of embryos free of mitochondrial disease.
The mitochondria are tiny organelles in the body of the cell, concerned with important energy functions, and which contain a small amount of DNA. They are present in the egg, but not in the sperm, and are passed down the female line, more or less unchanged, from mothers to all her offspring, and then from daughters to grandchildren and so on. In some cases, women can suffer from various mitochondrial disorders, which they are at risk of then passing on to their children. These disorders may be relatively mild, but in perhaps 5 – 10 cases a year in the UK, babies will be born with very serious disease.
There are a couple of ways of doing the new procedures, but basically the new proposed techniques take the egg of an affected woman and remove the nuclear DNA (the vast majority of our DNA which goes to shape our basic features). A donated egg is also taken, its nuclear DNA removed, leaving behind the healthy mitochondrial DNA. The nuclear DNA of the affected woman is then transplanted into the body of the healthy egg, resulting in an egg which has the DNA of the affected woman, minus the tiny fraction of mitochondrial DNA concerned with cell energy functions.
The Department of Health has backed this procedure after the HFEA conducted public consultations earlier this year; the HFEA reported broad public support for the techniques.  The Chief Medical Officer is now urging the drafting of regulations to allow the procedure to be approved by Parliament as soon as possible. There are hopes that the first patients could be treated as soon as 2014.
Mitochondrial disease can be really severe and lead to great suffering and early death. So why would there be any doubts about the use of such techniques?
Last week, Laurie Shrage caused a bit of a stir on the blogosphere with her controversial article on the Stone, a New York Times philosophy blog, entitled "Is Forced Fatherhood Fair?"  In the article, Shrage challenges the prevailing notion that unwilling fathers should be forced by the state to pay child support.  This is unfair, Shrage argues, because unwilling fathers never consented to conceive or raise the child, and (unlike the mother) lacks the freedom to have the child aborted or given up for adoption.  Shrage's article raises a number of interesting issues, including whether US restrictions on reproductive rights mean pregnant women are analogously forced to give birth and the issue of whether a policy could adequately distinguish between 'willing' and 'unwilling' fathers.  Here, though, I would like to focus on the central question of whether unwilling fathers have a moral obligation to financially support their children. Continue reading →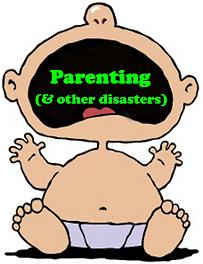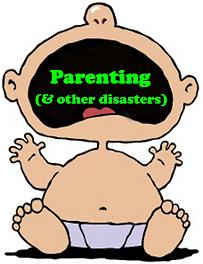 We've come a long way, as a species. And we're better at many things than we ever were before – not just slightly better, but unimaginably, ridiculously better. We're better at transporting people and objects, we're better a killing, we're better at preventing infectious diseases, we're better at industrial production, agricultural and economic output, we're better at communications and sharing of information.
But in some areas, we haven't made such dramatic improvements. And one of those areas is parenting. We're certainly better parents than our own great-great-grandparents, if we measure by outcomes, but the difference is of degree, not kind. Why is that? Continue reading →
Laurie Paul's fascinating paper on the rationality of choosing to have children has already received a great deal of attention in the blogosphere. Perhaps everything worth saying has already been said. But I wanted to point to some evidence that we ought not place the kind of weight on people's experiences, in the context of assessing how their choices have gone, that Paul suggests we should.
In the latest St. Cross Ethics Seminar (which you can listen to here) Anthony Skelton investigates how we should construct an adequate theory of welfare for children. Continue reading →
It will be interesting to watch the reception of a recent Court of Protection case, as yet unreported, in which a woman with profound learning difficulties was found to have capacity to decide not to terminate her pregnancy.
As so often, the case decided nothing new. But it is a timely reminder of the trite but often overlooked principle that capacity is not an all or nothing thing. The question: 'Does she have capacity?' is always dangerously incomplete. The correct question is always 'Does she have capacity to decide X?'
There was no doubt that she did not have capacity to manage many aspects of her affairs. She was in the bottom 1% of the population so far as intellectual function was concerned. Deputies were appropriately appointed. But, so far as the continuation of her pregnancy was concerned, so what?
It was decided as a matter of fact that she had capacity to decide whether or not to continue with, or to terminate, the pregnancy. And that meant that the Court of Protection had no jurisdiction to decide the matter. No best interests determination could lawfully be made. Continue reading →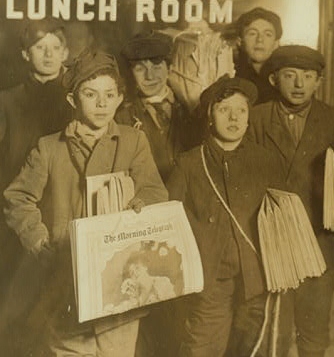 Regularly, media reports reveal that Western companies have children working in their manufactures in Third or Second World countries – may it be for clothing, furniture or, as recently, technical gadgets. Such reports are often followed by people calling for a boycott of the company's products.
'Work done by children' is an extremely broad expression. There is nothing else than to vehemently fight against 'work' that goes along with gross abuse like forced labour, prostitution, involvement in drug trafficking, carrying heavy weights or any other activity putting a child's physical or mental wellbeing in danger.
But also in cases where no such exploitation is taking place, we have good arguments against children doing work. We fear they might be 'the cheapest to hire, the easiest to fire, and the least likely to protest.' And we don't want them to be deprived of the opportunity to get a proper education.
So what should we do if we read media reports about a company employing minors? Even if we don't know the exact circumstances: joining a boycott of this company's products can't be wrong, can it?