By Charles Foster
Cross posted from The Conversation
To be clear, and in the hope of heading off some trolls, two observations. First: of course I don't welcome the epidemic. It will cause death, worry, inconvenience and great physical and economic suffering. Lives and livelihoods will be destroyed. The burden will fall disproportionately on the old, the weak and the poor.
And second: these suggestions are rather trite. They should be obvious to reasonably reflective people of average moral sensibility.
That said, here goes:
1. It will make us realise that national boundaries are artificial
The virus doesn't carry a passport or recognise frontiers. The only way of stopping its spread would be to shut borders wholly, and not even the most rabid nationalists advocate that. It would mean declaring that nations were prisons, with no one coming in or out – or at least not coming back once they'd left. In a world where we too casually assume that frontiers are significant, it doesn't do any harm to be reminded of the basic fact that humans occupy an indivisible world.
Cooperation between nations is essential to combating the epidemic. That cooperation is likely to undermine nationalist rhetoric.
2. It will make us realise that people are not islands
The atomistic billiard-ball model of the person – a model that dominates political and ethical thinking in the west – is biologically ludicrous and sociologically unsustainable. Our individual boundaries are porous. We bleed into one another and infect one another with both ills and joys. Infectious disease is a salutary reminder of our interconnectedness. It might help us to recover a sense of society.
3. It may encourage a proper sort of localism
Internationalism may be boosted. I hope so. But if we're all locked up with one another in local quarantine, we might get to know the neighbours and the family members we've always ignored. We might distribute ourselves less widely, and so be more present to the people around us.
We might even find out that our local woods are more beautiful than foreign beaches, and that local farmers grow better and cheaper food than that which is shipped (with the associated harm to the climate) across the globe.
4. It may encourage altruism
Exigencies tend to bring out the best and the worst in us. An epidemic may engender and foster altruistic heroes.
5. It may remind us of some neglected constituencies
Mortality and serious illness are far higher among the old, the very young, and those suffering from other diseases. We tend to think about – and legislate for – the healthy and robust. The epidemic should remind us that they are not the only stakeholders.
6. It may make future epidemics less likely
The lessons learned from the coronavirus epidemic will pay dividends in the future. We will be more realistic about the dangers of viruses crossing the barriers between species. The whole notion of public health (a Cinderella speciality in medicine in most jurisdictions) has been rehabilitated. It is plain that private healthcare can't be the whole answer. Much has been learned about the containment and mitigation of infectious disease. There are strenuous competitive and cooperative efforts afoot to develop a vaccine, and vaccines against future viral challenges are likely to be developed faster as a result.
7. It might make us more realistic about medicine
Medicine is not omnipotent. Recognising this might make us more aware of our vulnerabilities. The consequences of that are difficult to predict, but living in the world as it really is, rather than in an illusory world, is probably a good thing. And recognising our own vulnerability might make us more humble and less presumptuous.
8. Wildlife may benefit
China has announced a permanent ban on trade in and consumption of wildlife. That in itself is hugely significant from a conservation, an animal welfare, and a human health perspective. Hopefully other nations will follow suit.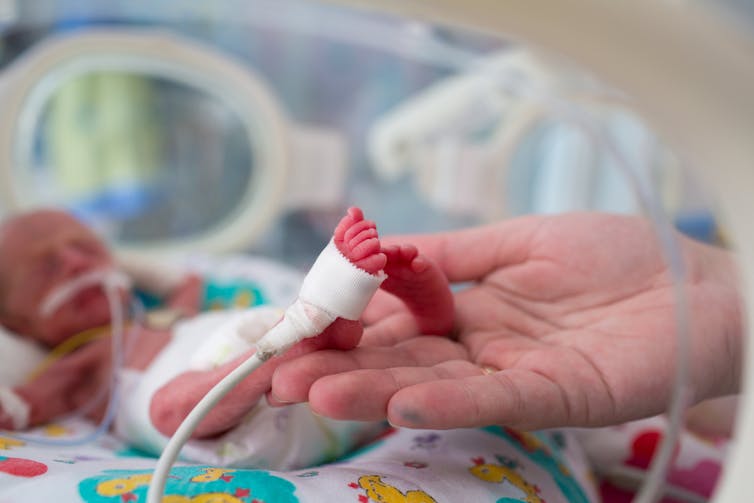 Dominic Wilkinson, University of Oxford
When new guidance relating to the outcome and medical care of babies born extremely prematurely was recently released, it led some to call for UK abortion law to be revised.
This was because one of the new recommendations from the British Association of Perinatal Medicine is that it is sometimes appropriate to provide resuscitation and active medical treatment for babies born at 22 weeks gestation (four and a half months before their due date). This is a week earlier than was recommended in the last version of the framework, published in 2008.
The argument goes that the new guidance creates a "contradiction in British law" because extremely premature infants can now be resuscitated before the point in pregnancy where abortion law changes.
A spokesperson for campaign group Right to Life UK said: "In one room of a hospital, doctors could be working to save a baby born alive before 24 weeks whilst in another room a doctor could perform an abortion which would end the life of a baby at the same age. Surely this contradiction needs to end?" Continue reading →
Written by Ben Davies
Many readers of the Practical Ethics blog will remember the astounding announcement last November by Chinese researcher He Jiankui that he had used CRISPR-cas9 technology to edit into two healthy embryos a resistance to developing HIV, later resulting in the birth of twins Lulu and Nana. As Professor Julian Savulescu expressed in several posts on this blog, the announcement spurred widespread ethical condemnation.
The first in this year's series of St Cross Special Ethics seminars saw the University of Otago's Professor Jing-Bao Nie (who is also currently a 2019/20 Fellow of Durham University's Institute of Advanced Study) get behind the headlines to consider the political and social context of He's experiment. At the core of Professor Nie's presentation was that the decision to engage in genetic editing of healthy embryos could neither be written off as the act of a 'rogue researcher', nor dismissed as merely the product of a uniquely Chinese disregard for ethics, as some have argued.
Professor Dominic Wilkinson, Professor of Medical Ethics, University of Oxford. Consultant Neonatologist
This morning, the High Court judgement around medical treatment for five-year old Tafida Raqeeb was published. Tafida sustained severe brain damage from bleeding in the brain eight months ago. Her parents wish to take her to a hospital in Italy to continue life support, while the doctors at the London hospital caring for her believe that it would be best to stop life support and allow Tafida to die.
Justice MacDonald concluded today that life sustaining treatment for Tafida must continue and her parents should be allowed to take her to Italy. Continue reading →

by Professor Dominic Wilkinson, consultant neonatologist, Professor of Medical Ethics, University of Oxford.
In September, the high court will hear a legal challenge relating to the medical care of five-year old Tafida Raqeeb. She has been in intensive care since suffering a severe stroke in February this year. The doctors apparently believe that there is no chance of Tafida recovering, and believe that the machines keeping Tafida alive should be stopped, and Tafida allowed to die. Her parents do not accept this, and wish to take Tafida overseas for continued treatment in the hope of her improving.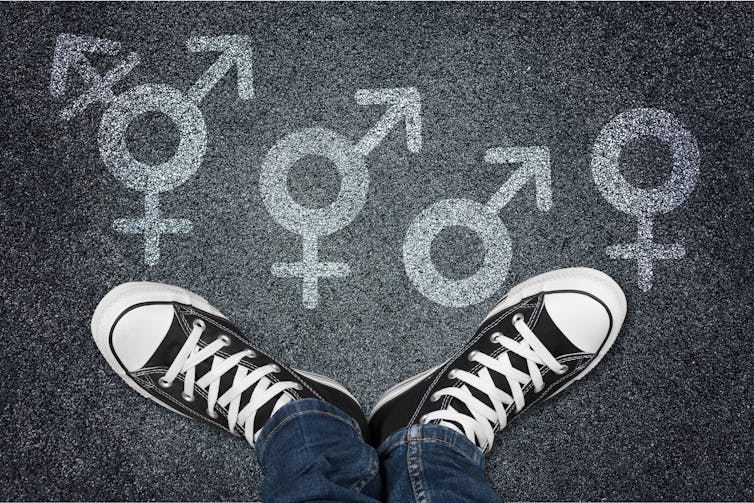 Dominic Wilkinson, University of Oxford and Julian Savulescu, University of Oxford
A recent Newsnight programme reported that a major UK puberty-blocking trial is under investigation. Doctors at a London clinic provided drugs to block the development of puberty in young adolescents with gender dysphoria, a condition where the person experiences discomfort or distress because of a mismatch between their biological sex and gender identity.
The trial began in 2011. A year after starting the drugs, the young people were apparently more likely to report thoughts of wanting to harm themselves. The worry is that perhaps the treatment they received was causing them to have these thoughts of self-harm and suicide.
One of the criticisms of the study, put forward on Newsnight, is the design. The study involved giving the drugs to a group of adolescents and monitoring the effects. However, there was no control group, that is, adolescents who did not receive the drugs. This makes it hard to be sure whether the rates of self-harming thoughts are related to the drugs, would have happened anyway, or perhaps were lower than they would have been without treatment. Continue reading →
By Charles Foster
Statistically there is a good chance that I will ultimately develop dementia. It is one of the most feared conditions, but bring it on, I say.
It will strip me of some of my precious memories and some of my cognitive function, but it will also strip me of many of the neuroses that make life wretched. It may (but see below) make me anxious because the world takes on an unaccustomed form, but surely there are worse anxieties that are dependent on full function – such as hypochondriacal worries, or the worry that comes from watching the gradual march of a terminal illness. On balance the trade seems a good one. Continue reading →
By Dominic Wilkinson @Neonatalethics
Last week, medical specialists in the US reported a case of severe tetanus in an unvaccinated 6 year old child, (who I will call 'C'). The boy had had a minor cut, but six days later he developed intense painful muscle spasms and was rushed to hospital. (Tetanus used to be called, for obvious reasons, "lockjaw"). C was critically unwell, required a tracheostomy and a prolonged stay in intensive care. Patients with this illness develop excruciating muscle spasms in response to noise or disturbance. C had to be heavily sedated and treated in a darkened room with ear plugs for days. The boy was finally discharged from hospital to a rehabilitation facility after 57 days (and an $811,000 hospital bill).
In a disturbing post-script to the case report, the specialists noted that despite being extensively counselled by the hospital staff that this illness could recur, his parents refused for C to be vaccinated with the tetanus (or any other) vaccine.
C has been seriously harmed by his parents' decision to decline vaccinations. Should he now be vaccinated against his parents' wishes? Or could a more radical response be justified?
On the BBC News website this week, there is a feature on a pair of conjoined twins from Senegal who are currently living in Wales. They have an extremely rare condition – fused at the lower abdomen they have separate brains, hearts and lungs, but shared liver, bladder and digestive system.
The twins travelled to the UK to access medical treatment and surgery for their condition, however, the BBC reports that there is concern that both twins would not survive the surgery. The heart of one twin (Marieme) is weak, and the worry is that if she is separated she will die. Tragically, if the twins remain conjoined there is a fear that Marieme will still die, and her twin Ndeye will also not survive.
What should happen in this case? The twins' father, Ibrahima, is, according to reports, struggling with the terrible decision that he faces. It isn't clear at this stage what he will decide.
But what if he refused surgery? What should happen then? Continue reading →