Christian Brown is a newly qualified junior doctor with an interest in psychiatry and ethics. 
Early last month, Ariel Castro, convicted kidnapper, rapist, and murderer, used a bed sheet and a window-ledge to commit suicide in his prison cell. He was just four weeks into a life sentence. Recently on this blog, Rebecca Roache wrote a post about the possibility of enhancing prison sentences – today, I'd like to consider the right-to-die of inmates, and the role of medical professionals in their suicidal behaviour.
Inside the walls of our high security prisons, small numbers of prisoners face life-long sentences, deprived of all but the minimum of human contact, and confined for most of the day to their cells. Some people argue that it can be rational to commit suicide – for the purposes of this post, I'll refer to suicidal acts which are voluntary, informed, and the individual shown to have mental capacity, as 'rational suicide'. If one accepts this, it is hard to imagine a more subjectively powerful circumstance in which to kill oneself than at the outset of a life sentence. Indeed, suicide rates among prisoners are around six times higher than those of the general male population. Of course, a proportion of these cases will not meet the criteria for 'rational suicide', but let's consider those that do. Continue reading →
Yesterday, three judges representing the England and Wales Court of Appeal unanimously dismissed a challenge to a High Court ruling that Parliament, rather than judges, should decide whether the law on assisted dying should change.  The challenge was mounted by Paul Lamb (who is paralysed from the neck down and wishes to end his life, but is physically unable to do so) and Jane Nicklinson (the widow of Tony Nicklinson, a sufferer of locked-in syndrome who unsuccessfully appealed to the High Court to change the law on assisted suicide prior to his death). Continue reading →
Wednesday the 6th of February saw two of the most prominent ethicists of our time engage in a (friendly) debate on two crucial, related philosophical questions: the value of life and the badness of death. (You can listen to the podcast of the debate here.) In a room filled to capacity at the Oxford Philosophy Faculty, Jeff McMahan, Professor of Philosophy at Rutgers University, and John Broome, White's Professor of Moral Philosophy at the University of Oxford, discussed their respective views on these questions, explaining in turn where they agreed and disagreed with each other and why, using rigorous, sophisticated philosophical arguments.
In the run-up to the 6th November ballot in Massachussets concerning the prescription of medication to end life, two prominent US physicians, Dr. Ronald Pies and Dr. John Grohol, have been debating the pros and cons of physician assisted suicide (PAS). In his article, Dr Ronald Pies argues against the legalisation of PAS, claiming in the title of his essay that "medical ethics must sometimes trump patient choice". Although Pies' acknowledges that respect for autonomy is one of the four cardinal principles in medical ethics, he goes on to claim that ". . . medical ethics must set limits on a patient's autonomous requests" in the light of another of these cardinal principles, namely the principle of non-maleficence. What are we to make of this claim? Continue reading →
Tony Nicklinson is 58, and suffers from locked-in syndrome. His mind is as sharp as it ever was, but for the last seven years, as the result of a stroke, he has been entirely physically dependent on others, able to move only his eyes and eyelids. Just recently, his condition has worsened, and he is in constant pain and discomfort. As seems entirely reasonable, he wants to die. But of course he will need assistance to do so, and anyone who helps him will run the risk of prosecution for murder.
Nicklinson, along with another man in a similar position, recently applied to the High Court. Their lawyers had two main arguments. The first was that the 'necessity' defence for murder in the common law should be extended to cover cases such as Nicklinson's, since forcing him to continue to live is not a reasonable option. They argued also that taking that option would violate his right under article 8 of the European Convention, contrary to s1 and 6 of the Human Rights Act 1998. That article provides that:
1. Everyone has the right to respect for his private and family life, his home and his correspondence.

2. There shall be no interference by a public authority with the exercise of this right except such as is in accordance with the law and is necessary in a democratic society in the interests of national security, public safety or the economic well-being of the country, for the prevention of disorder or crime, for the protection of health or morals, or for the protection of the rights and freedoms of others.
Nicklinson's lawyers argued that forcing him to continue to live violates his autonomy and dignity and is therefore a violation of Article 8.
The High Court decided (see paras. 75-87) to allow Nicklinson's torment to continue, primarily because it believed that, as was claimed in the earlier cases of Bland and Inglis, it is for Parliament to decide whether to change the law on euthanasia: the issues are too complicated and opinions too varied for the court to be competent to make a decision; any change would be controversial and so a matter for Parliament; and it might also lead to bad consequences, such as pressure's being put on the vulnerable to end their lives.
These seem to me somewhat weak arguments. The issues are in fact quite clear, and it is not the job of a court to seek to enforce any public opinion, even majority opinion (if it were, the death penalty would have to be reintroduced for child-killers). It is true that any change would be controversial, and certainly it is an issue that Parliament should discuss (and surely would have done, were Nicklinson's request to have been granted). But the job of the court was to decide whether Nicklinson's human rights are being violated and to let Parliament deal with the wider issues. Finally, the judgement says nothing about how the Justices assessed the consequences of acceding to Nicklinson's request. Certainly, leaving things as they are will lead to some very bad consequences, for Nicklinson and others in his position. Nor do courts usually take what are almost certainly very small risks into account when deciding matters of law. It is not the role of a court to consider such consequentialist factors when making its decisions. That is a matter for those making the law, not those executing it, as H.L.A. Hart and John Rawls demonstrated clearly many years ago. Of course, were voluntary euthanasia to be made legal, there would be need for a proper procedure to ensure informed consent. And it would be be the role of Parliament to develop such a procedure, once the Court's decision had been passed down.
Para. 19 of the judgement says:
The common law is declared by the courts, which have the power to develop it. Section 6(1) makes it unlawful for a public authority to act in a way which is incompatible with a Convention right.
Since it is so plausible that there is a serious violation of human rights in forcing a citizen to undergo serious pain and discomfort, perhaps for many years, on the basis of an unsubstantiated claim about minor risk to others which could anyway be dealt with by Parliament, it seems likewise plausible that the High Court has acted unlawfully in this case. What makes things even worse is that its decision provides yet another precedent on which further inhumane and unjust decisions may be based in the future.
According to a BBC report, Tony Nicklinson, 58, from Melksham, Wiltshire, has "locked-in syndrome" after a stroke in 2005 and "is unable to carry out his own suicide." "He is seeking legal protection for any doctor who helps him end his life."
In fact, it is not quite correct that Tony Nicklinson "is unable to carry out his own suicide." He could at present refuse to eat food or drink fluids. Hunger strikers do this for political reasons. He could do it for personal reasons. People should not be force fed against their own autonomous wishes.
Now suppose that Tony did refuse to eat or drink, because he wanted to die because he found a life locked-in to be intolerable. He would die in weeks, perhaps less. Given that he will die, he should be given medical treatment to make his last weeks as comfortable as possible. He should be given sedation and analgesia. He could even be given such doses that render him unconscious.
Such a process already happens, int he UK, in a slightly different way. In the famous case of Tony Bland, law lords authorized the removal of a feeding tube that was keeping Tony Bland, who was permanently unconscious. They, his family and doctors all judged that continued life was not in his interests.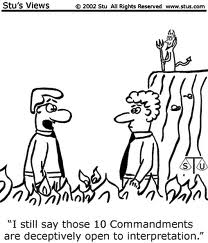 By Charles Foster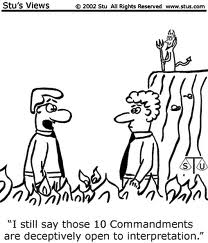 A patient in his 40s with locked-in syndrome, referred to in court only as 'Martin', wants to die. His wife cannot bring herself to help him. He would therefore need help from others. He is concerned that would-be helpers might face prosecution under the assisted suicide legislation. In the latest line of attempts to clarify the way that the law of assisted suicide actually works, he will challenge, by way of judicial review proceedings, the criteria used by the DPP in deciding whether or not to prosecute people who assist suicide. The exact nature of that challenge doesn't matter for present purposes. What does matter is that his lawyers, in preparing the judicial review proceedings, might have to do things that fall within the (necessarily) wide ambit of the offence of 'encouraging or assisting suicide'. They might, for instance, have to communicate with Dignitas, and find out whether there is a doctor who would be prepared to assist.
Martin's lawyers therefore sought and obtained a declaration that they could prepare his case without putting themselves in jeopardy. This was hypercautious, and perhaps artfully, strategically melodramatic. But one can hardly blame them for wanting to be safe, and of course it was right to grant the declaration. Whatever one thinks of the morality of assisted suicide or the legal merits of the judicial review application, the court door must be open to everyone. Lawyers must be able, freely and fearlessly, to facilitate the making of even absurd, outrageous, and downright evil submissions. To facilitate an evil submission is a good thing – a public service: it allows the court to express its disapproval.
Law is not an immutable monolith. It doesn't spring fully formed from the loins of the legislature. It is chiselled by all sorts of people – but most notably by judges, assisted by the contentions of lawyers – until it's workable and fits the demands of the society it is supposed to reflect, serve and sustain.
Lawyers, then – and particularly the most cynically mercenary of litigators – are essential public servants. Their professional ethics demand that they put personal preference to one side in fulfilling this function.
This is very costly for the lawyers themselves – although I'm not expecting much sympathy. St Paul observed that a man who sleeps with a prostitute 'becomes one with her' – unites his soul with her. And when he pulls away he leaves a bit of his own soul behind. Eventually he's not got much of his own soul left: it's distributed around the brothels.
It's rather like that with lawyers. Lawyers stand on metaphorical (and sometimes actual) street corners with their gowns hitched up, ready to sleep with whoever drives up. If you identify sufficiently with your client, you'll eventually lose what you are. That great theologian Horace Rumpole noted that the first casualty of the law is sensitivity. The second is your soul. Lawyers, for a decent hourly rate, make a Faustian bargain. It's negotiated by their Mephistophelean clients, but the soul's ultimately eaten up by the Greater Good.
Note what's really happening here. The lawyers don't, at least at first, change their own beliefs. Personal morality isn't ablated: it just keeps its mouth shut, thinking, because of the Bargain, that it's not entitled to a voice. Philosophically minded lawyers might try to justify the Bargain to themselves in the early hours of the morning by saying that the public utility of free expression is a good so great that its service (even when it means the truncation of oneself) is perfect freedom.
The trouble with not using voices, limbs and consciences is that they atrophy. Being a lawyer is desperately dangerous. But the risk isn't taken just for £400 an hour: it's taken for you. I hope you're grateful.
So: by signing the professional register, lawyers have signed away the right to conscientious objection.
But they are, I think, the only professionals who do this. Julian Savulescu is wrong to insist that a doctor who refuses to do abortions should – at least if there's an insufficient supply of abortionists – forfeit her right to be a doctor[1]. A doctor who leaves her conscience along with her shoes outside the operating theatre is simply a bad doctor. Whole human beings need to be treated by whole human beings, and a doctor whose conscience has been excised pursuant to some misguided deference to supposed professional obligation is not a whole human being. Just as a proper doctor is not a mere functionary, doing what the patient insists, so a proper Parliamentarian is not merely a mouthpiece, slavishly parroting, but in Parliamentary language, what his constituents say. Burke rightly said: 'Your representative owes you, not his industry only, but his judgment; and he betrays, instead of serving you, if he sacrifices it to your opinion.'[2]
Lawyers – or at least litigators in any country where the courts can be trusted- are in a unique position. Their right of conscientious objection evaporates because, if it persisted, some things might be left unsaid, unexamined, and unjudged – to the detriment of the society of which we are all a part. There are no compelling analogies with other professions (and no, journalists don't come close).
So: hug a lawyer: he's risking damnation on your behalf.
In a provocative article forthcoming in the Journal of Medical Ethics (one of a new series of feature articles in the journal) philosophers Walter Sinnott Armstrong and Franklin Miller ask 'what makes killing wrong?' Their simple and intuitively appealing answer is that killing is wrong because it strips an individual of all of their abilities – acting, moving, communicating, thinking and feeling.
So what, you might ask? If this is right, say Sinnott-Armstrong and Miller, it means that it would be just as bad to commit an act that caused someone to be in a permanent vegetative state, as it would to kill them. Continue reading →
Eve Richardson, chief executive of the National Council for Palliative Care and the Dying Matters coalition, argues that the government needs radically to improve end-of-life care in the UK, and makes several excellent suggestions about how that might be done.
I agree wholeheartedly, and would like to add a suggestion of my own: that end-of-life or terminal care should be a medical specialization not restricted to hospice care. Hospice care involves merely the palliation of patients' symptoms (where such palliation is possible – sometimes, as in cases of advanced cancer, for example, pain cannot be controlled, and patients are left to die in agony). Such care should include voluntary euthanasia as a possible intervention. What might we call such a specialization? I suggest telostrics (telos being the ancient Greek word for end).
Of course, I am assuming that such euthanasia would be legal. But as it certainly should be, and quite probably soon will be, my suggestion here is not out of place.
It might be thought preferable that a loved one – a friend or relative – administer the fatal dose. That might indeed be best, but there may well be cases in which there is no suitable person available, or in which the patient would be concerned about the potentially traumatic effect it might have on that loved one.
What about an 'ordinary' medical practitioner? Why do we need a specialism that includes euthanasia? Again, this may work in some cases. But there is still a danger of trauma, and choosing what's best for any particular patient may itself be difficult. Further, the issues surrounding end-of-life decisions, both for patients and their relatives, are complicated, and experience in them will often be beneficial for all concerned.
But aren't doctors trained to sustain life? And won't they be naturally traumatized by their killing others, just as most of us would be? Not all doctors think this way. Some of them see their role as making the lives of their patients as good as possible, and this may involve bringing that life to a less agonizing conclusion. Such doctors might, if my proposal were adopted, choose to become telostricians.