Follow David on Twitter https://twitter.com/DavidEdmonds100.
I noticed recently that I have an entirely irrational shopping habit.  I wanted to buy a packet of crisps, but when I went to pick up my favourite make, it was on special offer.  Buy two, get one free.  Well, I'm not stupid: I wasn't going to fall for that old trick.  I didn't want two packets (let alone three).  But the offer made me think that if I just bought the one packet, I would be paying over the odds – since purchasing a second packet would lower the average cost of each crisp by a third.  So, because there was a special offer on two, I didn't buy one.   Continue reading →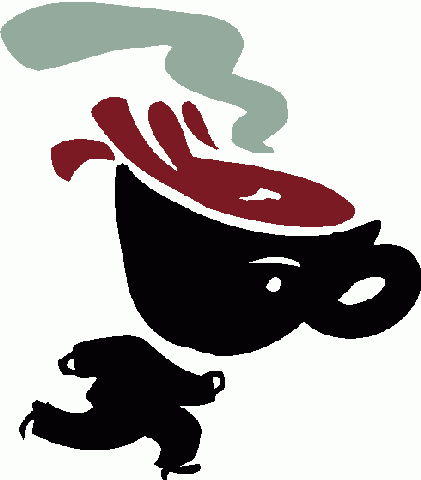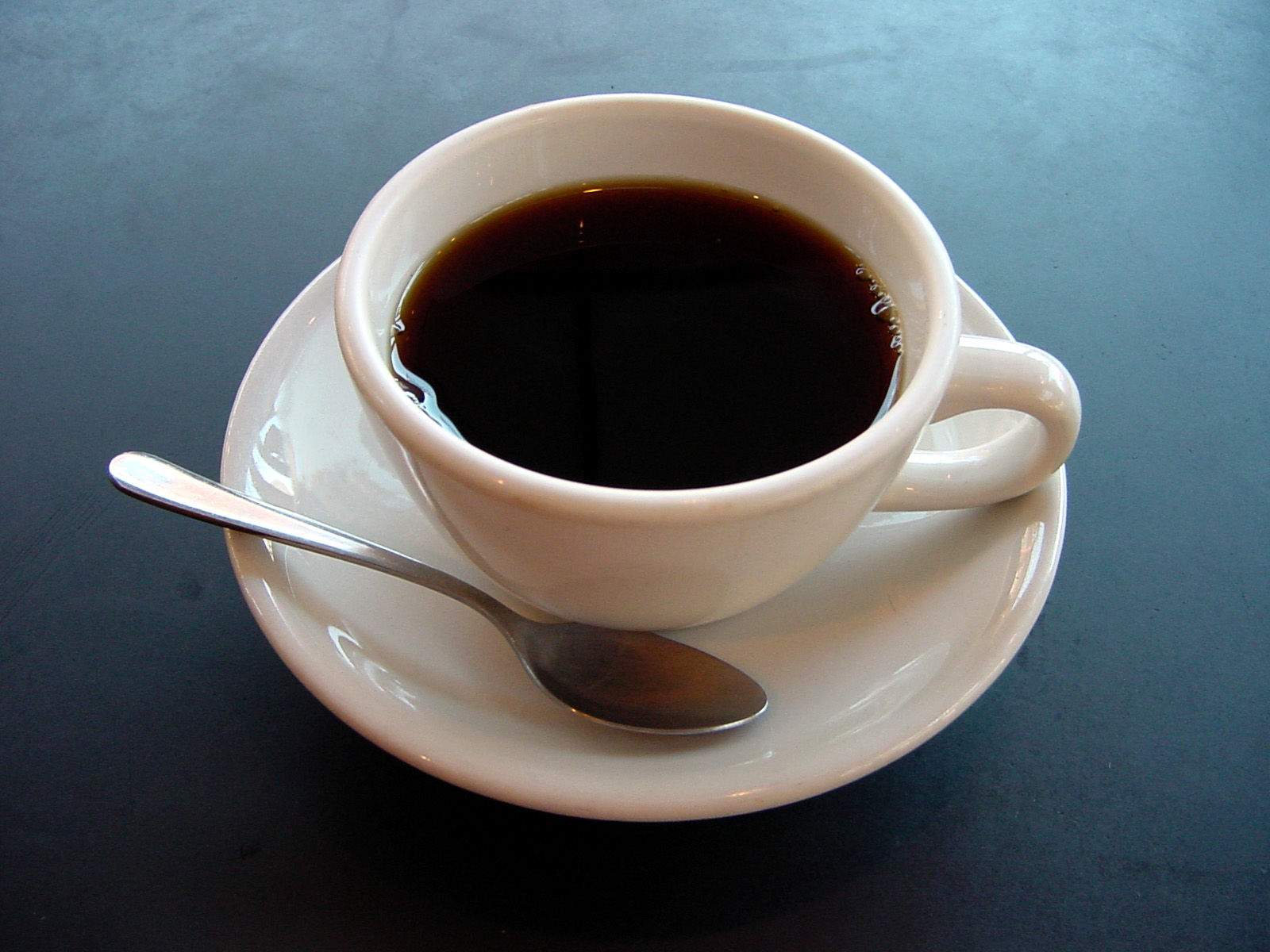 The first systematic study investigating the effects of caffeine on human performance – sponsored by Coca-Cola – has been published about 100 years ago. Since then, thousands of other studies have been looking at if and in which ways caffeine improves cognitive performance. This question is still debated in science, but there is general consensus that caffeine can be seen as an enhancer for specific functions like mood, attention, concentration and reaction time. These enhancement effects have been shown in studies with the general set-up that participants first took caffeine and then did a performance task. This matches our everyday representation of "wise" caffeine use: if I wanted to enhance my performance with caffeine, I'd take it immediately before the "critical situation", for example an exam.
On Monday, London will see the world's first artificial meat burger cooked and tasted, by Professor Mark Post of Maastricht University.
Artificial meat stops cruelty to animals, is better for the environment, could be safer and more efficient, and even healthier. We have a moral obligation to support this kind of research. It gets the ethical two thumbs up.
The development of artificial meat is a triumph for both science and ethics.  Current meat production involves inflicting significant suffering on animals. It also causes environmental damage (see the FAO report, Livestock's Long Shadow) and is hugely inefficient because limited food resources have used to keep a large animal alive. Intensive farming of chickens and pigs is also a breeding ground for the emergence of new strains of flu, causing pandemics that could kill tens of millions. Artificial meat production will almost entirely avoid these issues.
Ethical veganism will become a much more palatable option, as one could avoid eating real meat without sacrificing an integral part of many people's diet.  Indeed, this may be a watershed moment for animal welfare – if artificial meat manages to catch on and take over a large portion of the market, many fewer animals will be cruelly raised and slaughtered through factory farming, a key goal of movements like PETA (who have, incidentally, wholly endorsed and promoted the development of artificial meat).
Of course, such large-scale beneficial effects will only be realized under three conditions: the artificial meat must be safe, cheap and tasty.  The safety of Mark Post's concoction is as yet unknown, but may well be the easiest condition to satisfy.  In fact, it could become more safer as meat production could be laboratory controlled and reduce risks of emergent pandemics from flu passing from animals to humans. If he is correct and the meat is identical at the cellular level to actual meat, it should be no less dangerous – though further tests are undoubtedly needed before it could be offered to the public at large.  As for cost, previous estimates put Post's burger at around £250,000, obviously prohibitive for mainstream consumption.  Just as the cost of genetic sequencing has fallen precipitously over the years, we can expect artificial meat prices to fall as more efficient means of production are developed.  It remains to be seen whether artificial meat can ever be made more efficiently and cheaply than real meat, however.  Finally, one of the most important tests of Monday's event is whether the artificial meat will actually be palatable.  It may be that the meat is only suitable simulating ground up meat and mixed with other ingredients to add texture and flavour – but then again, outlets like McDonald's have made a mint producing widely-enjoyed meat out of an infamous 'pink sludge' that is quite disgusting on its own.  Indeed, of all potential adopters, the fast-food industry – which relies on efficiency and artificiality much more than aesthetics or 'all-natural' ingredients – seems like the most likely outlet for artificial meat.
Perhaps the future of the fast food industry is ethical meat, instead of the unethical meat. Consumers would be hard pressed to tell the difference between an artificial Big Mac and the current one.
Some might object that artificial meat is unnatural. So it should be avoided.  True, the meat would be grown in a lab rather than a farm.  But what value does naturalness have, on its own?  Natural meat often relies on the confinement and slaughter of animals, which many have noted is morally wrong – and in fact, the factory farms where most meat is produced are hardly 'natural' environments.  In factory farming, they more resemble hideous torture chambers where animals eat their own faeces. Moreover, we are perfectly content to introduce numerous artificial elements into all aspects of our lives – phones replace natural communication, cars replace natural transport, factories replace natural craftsmanship, houses replace natural abodes, and so on.  Part of human development is to improve upon the natural state of the world, and artificial meat is just another such development.  It is not only inevitable, but should be encouraged and welcomed with open arms.
There is one ethical downside to creating artificial meat. Many animals would not come into existence who would have lived and many farmers might lose their livelihoods. The solution maybe to combine artificial meat production with controls on farming to ensure animals that are brought into existence for farming purposes only have happy, worthwhile lives and are slaughtered in humane ways.
We hope the creation of artificial meat will prompt a thoughtful debate on the ethics of food production and eating.
Owen Schaefer
Doctoral Candidate in Philosophy
University of Oxford
owenschaefer@gmail.com
Julian Savulescu
Professor of Practical Ethics
University of Oxford
+441865 286888 or +447720593492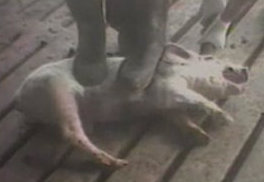 Covertly filming shocking animal abuse in the meat industry (and other industries involving animals) is a common tactic of animal welfare charities such as the Humane Society, Mercy for Animals, Animal Aid, and PETA. The footage is generally obtained by workers for the charities who gain employment at slaughterhouses, farms, laboratories and the like; and it has been instrumental in prosecuting abusers and applying pressure on meat producers to improve welfare standards, as the New York Times reported at the weekend.
The same article also reports a disturbing response to this practice by several US states:
They proposed or enacted bills that would make it illegal to covertly videotape livestock farms, or apply for a job at one without disclosing ties to animal rights groups. They have also drafted measures to require such videos to be given to the authorities almost immediately, which activists say would thwart any meaningful undercover investigation of large factory farms.
Those who flout this so-called 'ag-gag'  legislation may, among other things, be placed on a 'terrorist registry'.
In the light of the unfolding horsemeat scandal, it was only a matter of time before some equine entrails were uncovered in an Ikea meatball. This is a shame on many levels, not least for the poor pigs, cows, and horses whose flesh will now end up as landfill. I personally am quite partial to an Ikea meatball, would not object on the mere grounds that it contained horsemeat (I think I would have been hard pressed to identify the ingredients anyway prior to the scandal), and recently enjoyed an Ikea meatball dinner in Budapest with a colleague from the Uehiro Centre, not a million miles from where the offending meatball was uncloaked. But for those who consider eating Ikea meatballs intrinsically good, but eating horsemeat intrinsically bad, how could they be advised?
Natalia Lee and Adrian Carter, from the Neuroethics group at the University of Queensland Centre for Clinical Research, Australia and Members of the International Neuroethics Society
Follow NeuroethicsUQ on Twitter by clicking here
Many of us enjoy foods that are high in sugar, fat, salt, or a combination of the three; take savoury biscuits for example. Dr. David Kessler's The End of Overeating explores in detail the art and science behind the creation of highly palatable foods. Despite their appeal, most of us are able to exhibit adequate control when consuming or over consuming these foods. However, there is a subset of the population for whom control over these foods becomes problematic and can result in unhealthy weight gain or obesity. For these individuals, consumption can become life threatening. Why is it that some who wish to reduce their intake of these foods are not able to do so? Continue reading →
UNICEF today announced research showing that increasing breastfeeding rates in the UK could save the NHS tens of millions of pounds. The report notes that investing more money in encouraging more mothers to breastfeed, and for longer, will pay dividends.
Is this likely to get more mothers breastfeeding? Well, I don't think we're off to a very good start. Take a look at some of the headlines used to report this story: Continue reading →
 By Charles Foster
Fast food permanently reduces children's IQ, a recent and unsurprising study reports.
What should be done? The answer is ethically and legally simple. Parents who feed their children junk food, knowing of the attendant risks, are child-abusers, and should be prosecuted. If you hit a child, bruising it, you are guilty of a criminal offence. A bruise on a child's leg is of far less lasting significance than the brain damage produced by requiring a child to ingest toxic junk. A child injured by a negligent or malicious parent can also bring civil proceedings against the parent.
The findings of the recent study mirror those in other jurisdictions. And now that they have been widely disseminated it will be hard for parents to plead ignorance. Continue reading →