Kyle Edwards, Uehiro Centre for Practical Ethics and The Ethox Centre, University of Oxford
Caroline Huang, The Ethox Centre, University of Oxford
On November 22, in a harshly worded "warning letter," the US Food and Drug Administration (FDA) informed the direct-to-consumer genetic testing (DTC-GT) company 23andMe that it had 15 working days to discontinue marketing of its services. By December 5, 23andMe had canceled television, radio, and online advertising and stopped selling its $99 'spit kit' DNA test online.
To put it mildly, the FDA and 23andMe have some communication issues to resolve. A working relationship dating back to 2008 appears to have soured after a six-month period of silence from 23andMe, prompting the warning letter and causing many observers to comment on the apparent stupidity and mystifying nature of 23andMe's communication "strategy." While the FDA's letter is quite clear that 23andMe must communicate better, particularly in reporting the accuracy of its tests, it is not at all clear on how the FDA plans to regulate companies like 23andMe after these accuracy results are in. Moreover, it hints strongly that some tests may be banned even if they are as accurate as the tests you could receive through a physician. 
Assuming 23andMe follows through on its promise to cooperate with the FDA, how exactly should these DTC-GT services be regulated to best serve the public?
It was announced last week that a new offence of 'wilful neglect or mistreatment' is to be created for NHS hospital staff whose conduct amounts to the deliberate or reckless mistreatment of patients. This offence will be modeled on an existing offence under the Mental Capacity Act which punishes the wilful neglect or ill-treatment of patients lacking capacity. Currently, a medical worker convicted of this offence faces a maximum sentence of five years imprisonment, or an unlimited fine. The sanctions for the proposed new offence are likely to be of a similar severity.
The creation of the offence comes in the wake of the inquiry into the widespread negligence that occurred at Mid Staffordshire hospital. Intended principally to deter healthcare workers from mistreating patients, the new offence has been proposed following review of patient safety. The leader of the review, Professor Don Berwick, emphasized that patient safety must become the top priority and that the measure was needed to target the worst cases of a 'couldn't care less' attitude that led to 'wilful or reckless neglect or mistreatment'.
Concerns about its impact
Whilst most would agree that patient safety should clearly be a priority, there has been concern that the new criminal sanction could create a 'climate of fear' amongst healthcare workers and that individual workers will be penalised for mistakes that are the result of inadequate staffing or simple human error, rather than blameworthy acts of malice. Continue reading →
A tragic case was recently reported of a man who died following botched care via the NHS' telephone helpline. Suffering from blood poisoning, a series of errors, mis-recording and failure to listen meant that he was told simply to take the remedy 'Gaviscon'. He died shortly afterwards.  This was rightly widely reported in the press as a major failing of the health system. Many such catastrophic errors in medicine are reported in the press, and wherever possible safeguards put in place to prevent their re-occurrence.
However, we seem to accept deaths that occur not through medical mistakes but through what I will call moral mistakes. For example, each day 3 people die on the waiting list to receive organ transplants. Many of those could be saved if all those eligible and consenting to give organs did so. But instead, organs are withheld even when those who have opted in to organ donation die, because their families decide against it. Others are withheld because we have failed to introduce an opt out system of consent, meaning that those who simply never got around to signing up are excluded from bringing life to another person.
This is just one example of how mistakes in medical ethics can kill people. There are many more.
So the US government is likely being shutdown, which will suspend the work of many government agencies, including the Center for Disease Control (CDC). But, fair citizens, I reassure you – in its wisdom, the US Congress has decided that the military's salaries will be excluded from the shutdown.
With all due respect to military personnel, this is ludicrous. The US military is by far the world's largest, there is little likelihood of any major war (the last great power war was in 1953), and no sign of minor wars starting, either. Suspended salaries may be bad for morale and long term retention, but they aren't going to compromise US military power.
Contrast with the CDC's work. The world's deadliest war was the second world war, with 60 million dead, over a period of years (other wars get nowhere close to this). The Spanish flu killed 50-100 million on its own, in a single year. Smallpox couldn't match that yearly rate, but did polish off 300-500 million of us during the 20th century. Bog standard flu kills between a quarter and a half million every year, and if we wanted to go back further, the Black Death wiped out at least a third of the population of Europe. And let's not forget HIV with its 30 million deaths to date.
No need to belabour the point… Actually there is: infectious diseases are the greatest killers in human history, bar none. If any point needs belabouring, that's one. And a shutdown would have an immediate negative impact on public health: for instance, the CDC would halt its influenza monitoring program. Now, of course, this year's flu may not turn out to be pandemic – we can but hope, because that's all we can do now! And if we have another SARS starting somewhere in the United States, it will be a real disaster.
We're closing our eyes and hoping that the greatest killer in human history will be considerate enough to not strike while we sort out our politics.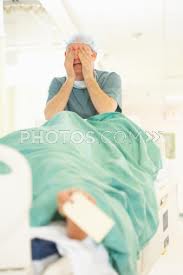 Last week, the Daily Mail reported on Dr Anna Smajdor's paper in which she argues that compassion 'is not a necessary component' of healthcare. This claim contrasts interestingly with Jeremy Hunt's recent proposal that all student nurses should have to prove that they are capable of caring by spending a year on wards carrying out basic tasks. This proposal, along with the suggestion that pay be linked to levels of kindness would, according to Hunt, go some way to improving the standard of NHS care.  The motivating idea behind Hunt's proposals is that lack of compassion amongst NHS staff is partly responsible for poor care and, in some cases, for cultivating a 'culture of cruelty'.
So is compassion a necessary component of healthcare? Is an adequate standard of care necessarily unattainable when compassion amongst staff is absent? In considering these questions I do not intend to embark on a detailed critique of Dr Smajdor's paper. Instead, I will begin from her main ideas and use them to motivate a general discussion of the role of compassion in healthcare. According to the report, Dr Smajdor argues for two main claims: 1) that compassion is not a necessary component of healthcare – that acceptable standards can be attained without it – and 2) that compassion can actually be dangerous for healthcare workers, possibly resulting in impaired standards of care.  Continue reading →
Follow Rebecca on Twitter
Abortion is often in the news. Yesterday, The Atlantic Wire reported a poll of Americans' moral views, which found just under half of Americans believe abortion is morally wrong. Today, The Sun is running an article on the devastating effects on women of having abortions. And, a couple of weeks ago, the law in Ireland was changed to allow abortion under certain circumstances.
Whether (and under what circumstances) abortion is ethical, and whether (and under what circumstances) it should be permitted by law, are two of the most well known and fiercely debated issues of our age. I do not wish to engage with them here. Instead, I will argue as follows:
Abortions cause suffering, and neither permitting them nor banning them is likely to reduce this suffering to an acceptable level.
The best way of reducing the suffering caused by abortion is to reduce unwanted pregnancies.
Current attempts to reduce unwanted pregnancies in the UK do not work well enough.
Viewing unwanted pregnancy as more like a medical disorder and less like a social problem is likely to enable more effective measures to address it.
I then propose such a measure, and defend it against some possible objections.
Not all ethical issues are equally important. Many ethicists spend their professional lives performing in sideshows.
However entertaining the sideshow, sideshow performers do not deserve the same recognition or remuneration as those performing on our philosophical Broadways.
What really matters now is not the nuance of our approach to mitochondrial manipulation for glycogen storage diseases, or yet another set of footnotes to footnotes to footnotes in the debate about the naturalistic fallacy. It is: (a) Whether or not we should be allowed to destroy our planet (and if not, how to stop it happening); and (b) Whether or not it is fine to allow 20,000 children in the developing world to die daily of hunger and entirely avoidable disease  (and if not, how to stop it happening). My concern in this post is mainly with (a). A habitable planet is a prerequisite for all the rest of our ethical cogitation. If we can't live here at all, it's pointless trying to draft the small print of living. Continue reading →
30  July. This blog is an extended version of the post 'Vaccines: All or Nothing' (posted 29 July). 
A vaccine which would protect children from Meningitis B has been rejected by the Joint Committee on Vaccination and Immunisation (JCVI) as not cost effective, despite the fact the cost is not yet known.
The Department of Health's director of immunization explained:
"This is a very difficult situation where we have a new vaccine against meningitis B but we lack important evidence. We need to know how well it will protect, how long it will protect and if it will stop the bacteria from spreading from person to person.

"We need to work with the scientific community and the manufacturer to find ways to resolve these uncertainties so that we can come to a clear answer."
A call for more research is a standard answer to many dilemmas in healthcare, though perhaps one which is easy to ignore. As far as we know there are no current plans to ensure that this research takes place but the vaccine has already been found to be safe, and according to the BBC, "tests have suggested the vaccine is effective against 73% of the different strains of the disease".
Resource allocation is an inevitable part of any health care system, and perhaps especially so in the NHS. Whilst we would like to provide all available treatments, prioritizing according to effectiveness and cost is necessary, though the exact method of calculating this (currently Quality Adjusted Life Years, or QALYs) is of course under intense debate and scrutiny.
In the meantime, children continue to suffer avoidable, lifelong disability due to infection with Meningitis B. I argue with Lach de Crespigny in a forthcoming paper on homebirth that actions (or failures to act) taken today which cause harm in the future are as wrong as if that harm were realized today. The plight of these children and adolescents should not be ignored.
Put simply, if you could prevent a child from getting brain damage, now or in the future, at little cost to you, you ought to perform that act.
One possible way forward would be to allow parents to pay for the vaccination of their child, at whatever price the company sets, just as holiday vaccinations can be provided by the NHS at a cost to the patient. Vaccinated children could be monitored and their data recorded. Not only would this generate the data that would establish how high up funding agendas this vaccine should be, but some individual children would be prevented from suffering this deadly and debilitating disease. To increase take up, the company would be under market pressure to keep the price as low as possible.