How do you want to die? Quickly, painlessly, peacefully lying in your own bed?
Most people say that. But then, people seem to cling to their lives, even if that could mean a less peaceful end. When asked whether they would want physicians to perform certain interventions to prolong their lives like CPR (cardiopulmonary resuscitation) or mechanical ventilation ('breathing machine'), people say 'yes'.
Interestingly, a study discussed in a Radiolab podcast from earlier this year reveals that contrary to lay people, physicians do not want these life-saving interventions they perform on their patients performed on themselves. Continue reading →
Professor David Nutt argues in this podcast of his lecture, that whilst the use of the law to control drug use is long established, it remains unproven in efficacy. Although seemingly obvious that legal interdictions should work there is little evidence to support this assertion. So for example cannabis though illegal is at some time used by nearly half of the population. Similarly drugs like ecstasy and amfetamine are widely used by up to a million young people each weekend. This use is underpinned by a demand for the pleasurable experiences that the drugs produce, and also by a paradoxical desire by some people to break the law.
As well as being ineffective for many users prohibition of drugs often leads to perverse magnification of harms and drug use. When the "English" approach to heroin use i.e. prescription to addicts was abolished in the 1970s on moral grounds heroin use increased tenfold in a few years as addicts were forced to become dealers so getting more people addicted to fuel their income. The banning of alcohol in the 1920s in the USA lead to huge criminal expansion of alcohol sales the perpetrators of which turned to other drugs once prohibition was repealed: a legacy that we still experience today.
Moreover the un-scientific and arbitrary distinct between legal drugs particularly alcohol and tobacco and "illegal" drugs also has perverse negative consequences. As well as bringing the scientific foundation of the drug laws into disrepute it also precludes the use of possibly life-changing drugs for those who might benefit from them as treatments: examples of these include cannabis for Multiple sclerosis, MDMA [ecstasy] for PTSD and psilocybin for cluster headaches.
For these reasons Nutt argues that there are serious ethical implications for a simplistic prohibitionist approach to drugs and suggest alternative strategies that might be used.
Parts of this blog are drawn from 'Improving access to medicines: empowering patients in the quest to improve treatment for rare lethal diseases', a forthcoming paper  in the Journal of Medical Ethics
Jenn McNary witnesses the miracles that modern medicine can produce every day when she sees her son Max, once increasingly reliant on a wheelchair due to his Duchenne muscular dystrophy, now able to walk, run and jump, the progression of his deadly disease apparently halted due to his enrolment in a clinical trial of a new drug, Eteplirsen.
Tragically, she also witnesses the suffering of her son Austin, who has the same genetic condition, denied the drug as his disease progresses and left no longer able to leave his wheelchair unaided. Like most with Duchenne muscular dystrophy, he is expected to die in his early twenties.
Eteplirsen works by rewriting some of the genetic code that is linked to the disease. If Max's improvement is repeated in other patients in the trial who are receiving the drug and not the placebo, it is likely that in a few years this treatment will be revolutionizing the prognosis for Duchenne sufferers and offering hope to many of the 1 in 3600 boys who are affected by the disease.
In the meantime, patients like Austin are denied treatment, on the grounds that the drugs have not been tested- in order to protect him from unknown side effects and complications, and to test its efficacy scientifically. Yet the alternative for Austin is continuing degenerative disease, and in a few years, death.
Les Halpin, founder of Access to Medicine, and himself a motor neuron disease sufferer has argued that for those with life threatening and rare illnesses, current drug approval procedures do not work. He argues in our forthcoming paper that "for such individuals, the "risk-return ratio" is different compared to patients with more benign conditions and drug regulations should be adapted to allow such people the opportunity to try out new combinations of drugs". He has argued for greater use of new media to track patient progress, and cites the use of the website 'Patients Like Me' by MND patients to track their progress on lithium treatment.
On 9 May 2013, Salla Sariola, from ETHOX, gave a fascinating talk at the St Cross Ethics Seminar, based on work done collaboratively with Bob Simpson (Durham). The presentation focused on the large number of self-poisonings which have been taking place in Sri Lanka, often using lethal agricultural pesticides and herbicides unavailable in many developed countries. This presentation is now available as a podcast at the bottom right of the Oxford Uehiro Centre main webpage. Continue reading →
By Charles Foster and Jonathan Herring
Scene 1: An Intensive Care Unit
Like many patients in ICU, X is incapacitous. He also needs a lot of care. Much of that care involves needles. Late at night, tired and harassed, Nurse Y is trying to give X an intravenous injection. As happens very commonly, she sticks herself with the needle.
Nurse Y is worried sick. Perhaps she will catch HIV, hepatitis, or some other serious blood-borne infection? She goes tearfully to the Consultant in charge.
'Don't worry', he says. 'We'll start you on the regular post-exposure prophylaxis. But to be even safer, we'll test some of X's blood for the common infections. I doubt he'll be positive, but if he is, we'll start you straight away on the necessary treatment. We needn't take any more blood: there are plenty of samples already available.'
A sample of blood is submitted for analysis. Continue reading →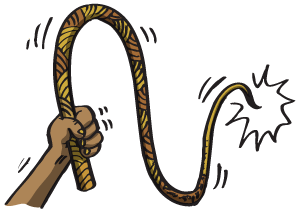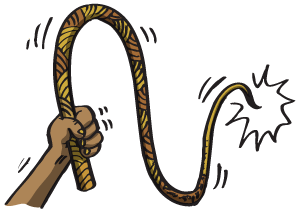 Studies have shown that regular physical activity has benefits for mental health: exercise can help people to recover from depression and anxiety disorders. However, not all people like exercise, and a mental disorder like depression can additionally decrease motivation for physical activity. So the disorder itself might inhibit behaviour that helps to overcome it.
We would assume that pressurising people is no solution here: several studies have shown that restricting freedom of choice or control increases stress in both humans and animals. However, new research tentatively indicates that controllability might play a smaller role than expected when it comes to exercise, and that even forced exercise might protect against depression and anxiety symptoms:
I have just watched someone die. Just one person. But a whole ecosystem has been destroyed. Everyone's roots wind round everyone else's. Rip up one person, and everyone else is compromised, whether they know it or not. This is true, too, for everything that is done to anyone. Death just points up, unavoidably, what is always the case.
This is trite. But it finds little place in bioethical or medico-legal talk. There, a human is a discrete bio-economic unit, and there's a convention that one can speak meaningfully about its elimination without real reference to other units.
In some medico-legal contexts this is perhaps inevitable. There have to be some limits on doctors' liability. Hence some notion of the doctor-patient relationship is probably inescapable, and the notion requires an artificially atomistic model of a patient.
But ethics can and should do better. Continue reading →
Recently a debate erupted in France over a proposal to use state funds to pay for sex surrogates for the disabled. News reports can be found here and here. Some advocates for the disabled applauded the move, including the French Association of the Paralyzed. However, the proposal was eventually altered and the call for the funding of sex surrogates was dropped before a vote on the proposal was held. This is a shame, for respect for the autonomy and the wellbeing of the disabled provides us with good reason to support such a proposal.
The Ethics of Male Circumcision
by Brian D. Earp. Special Issue Edited by Julian Savulescu, Brian D. Earp and Bennett Foddy.
The Journal of Medical Ethics is pleased to announce the forthcoming release of a Special Issue, 'The Ethics of Male Circumcision' — to be published in full in the coming days. Selected papers have already been posted Online First and can be seen by clicking here. Contributions cover a wide range of perspectives, and were invited from leading legal scholars, bioethicists, political theorists, pediatricians, and medical historians with expertise in this area. All essays were subjected to rigorous peer review. A list of main contributors and highlights from the arguments showcased in this Special Issue can be found below.