It is reported that Jimmy Savile crept at night into the mortuary at Leeds General Infirmary and committed sex acts on corpses.1
So what?
Well, for a start, assuming the acts involved penetration, he had committed a serious criminal offence.2
But shouldn't we grow up? Shouldn't we let live, and let the live love the dead? Who was hurt? Isn't this legislation anachronistic? Doesn't it stem from superannuated and probably, at root, theological ideas about the sanctity of life – irrationally extended to the sanctity of the dead human body?
If the acts gave Savile pleasure, then what's the problem? Or, if we grant that the outraged relatives might suffer some distress (because they've not read enough philosophy), doesn't the problem lie only in the fact that the relatives heard about what had happened, rather than in the acts themselves? In which case the real villains are the investigators and the media.
We have strong intuitions about many things. So strong, in fact, that they are often immune to the best arguments of the lawyers and philosophers. Continue reading →
By Kimberly Schelle & Nadira Faulmüller
Horizon 2020, the European Union's 2014-2020 largest research programme ever, includes the call to pursue 'Responsible Research and Innovation' (RRI). RRI stands for a research and innovation process in which all societal actors (e.g. citizens, policy makers, business and researchers) are working together in the process to align the outcomes with the values, needs, and expectations of the European Society. In a recently published paper on the importance of including the public and patients' voices in bioethical reasoning, the authors describe, although in other words, the value of the RRI approach in bioethical issues:
"A bioethical position that fails to do this [exchange with the public opinion], and which thus avoids the confrontation with different public arguments, including ones perhaps based in different cultural histories, relations and ontological grounds […], not only runs the risk of missing important aspects, ideas and arguments. It also arouses strong suspicion of being indeed one-sided, biased or ideological—thus illegitimate."
The Court of Appeal has stated that a statement in a capacitous patient's medical notes that resuscitation should not be attempted (a 'Do Not Attempt Resuscitation' Order – DNAR), should usually only be inserted after consultation with the patient: see R (Tracey) v Cambridge University Hospitals NHS Foundation Trust and others [2014] EWCA Civ 822 (17 June 2014).
The facts have been widely aired in the media: see, for example, here.
Mrs. Tracey had terminal lung cancer. Her clinicians indicated in the notes that no attempts at resuscitation should be made. Her family found out about this, and were outraged, saying that the DNAR order should not have been made without consultation with Mrs. Tracey. Their quarrel was not with the medical appropriateness of the determination that resuscitation would not be in Mrs. Tracey's best interests, but with the procedure  - the failure to consult.  This, they said, violated Mrs. Tracey's rights under Article 8 of the ECHR.
The Resuscitation Council, intervening, said that a requirement to consult with the patient would interfere with clinicians' ability to deliver individual and compassionate care. A patient might, for instance, be very distressed by a discussion about a possible DNAR order.
The outcome can be briefly stated:
Mrs. Tracey's Article 8 rights were engaged by recording the DNAR in the notes. This followed from, inter alia, Pretty v UK (2002) 35 EHRR 1.
Her Article 8(1) rights were violated by failing to involve her in the process
Article 8(2) required the policy adopted by a Trust in relation to DNAR orders to be sufficiently clear and accessible: see Purdy v DPP [2009] UKHL 45; [2010] 1 AC 345.
The absence of a mandatory national DNAR policy was not a violation of Article 8. Local policies would, if properly formulated, satisfy the demands of Article 8(2)
The concerns of the Resuscitation Council were real, but could be met by an important caveat: there should be consultation with the patient unless the clinician 'thinks that the patient will be distressed by being consulted and that distress might cause the patient harm.' Continue reading
The use of placebos in medicine raises a large number of serious ethical issues. Do they involve deceiving patients, or violating their autonomy in some way? Are they harmful to certain patients, in research trials where the actual treatment being trialled is thought likely to be successful? Can placebos – if medically warranted – be funded through a health care budget? All these questions require us to be able to say what a placebo is, and that is more tricky than one might think. Continue reading →
The National Institute for Health and Care Excellence (NICE) recently recommended that the NHS should learn from commercial weight loss programmes such as Weight Watchers, Rosemary Conley and Slimming World. The NICE guidelines suggested that doctors should take a "respectful" and "non-judgemental" tone when helping patients to lose weight. As well as this, GPs were encouraged to continue to identify overweight patients for referral to state-funded commercial weight loss schemes, run by companies such as Weight Watchers, with obese adults being given priority.
The plan is estimated to cost hundreds of millions of pounds, but is also likely to save the NHS vast amounts in the long run, if successful in reducing obesity. Approximately 1 in 4 adults in the UK are obese, a condition that is linked with other ailments such as diabetes, heart disease and some cancers. The costs to the NHS attributable to people being overweight and obese are projected to reach £9.7 billion by 2050. Figures show that Weight Watchers and similar schemes manage to reduce participant's body weight by 3 per cent, and NICE believe that even this small amount will help in the long term. Is it right, therefore, that the NHS subsidise the cost of these commercially run weight loss schemes?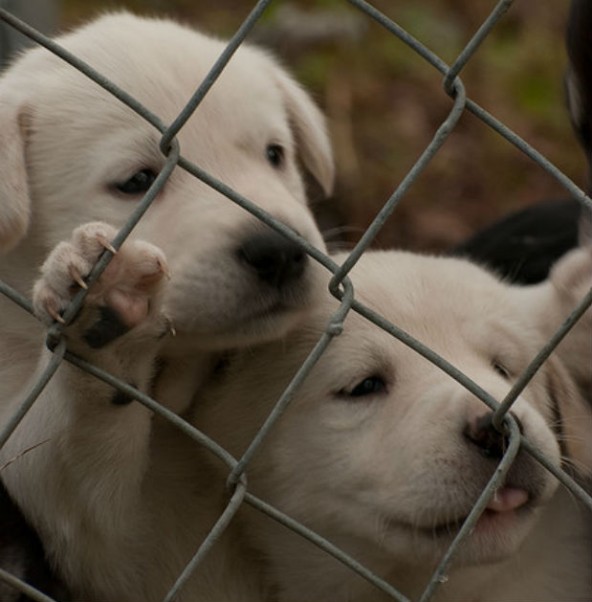 As the diverse range of topics on this blog testifies, philosophical questions concerning practical ethics crop up every day, in a variety of circumstances. Today, I had my own ethical dilemma – this time regarding puppies. Having just moved into my new house, I am now searching for a puppy. When I saw an advert for some puppies for sale in a small village in South Oxfordshire, I became excited: could this be the one?
This morning, after I had arranged an appointment to visit the pups, I began searching online for more details. Specifically, the pups were being sold by what is known as a "commercial breeder": a business that breeds and sells puppies, primarily for profit. To me, this sounded almost identical to the oft-maligned "puppy farms", or "puppy mills". As one website (www.dogstuff.info) describes it, a puppy farm is
 A business that mass-produces dogs for a profit with little or no regard for the health and well-being of the puppies and dogs.   It is a facility where puppies are sold to brokers, pet stores or individuals without regard for the puppy.  They usually have many breeding animals in many different breeds and often, but not always, substandard health, living and socialization conditions. Continue reading →
At some point, most people will have questioned the necessity of the existence of mosquitoes. In the UK at least, the things that might prompt us into such reflection are probably trivial; in my own case, the mild irritation of an itchy and unsightly swelling caused by a mosquito bite will normally lead me to rue the existence of these blood-sucking pests. Elsewhere though, mosquitoes lead to problems that are far from trivial; in Africa the Anopheles gambiae mosquito is the major vector of malaria, a disease that is estimated to kill more than 1 million people each year, most of whom are African children. Continue reading →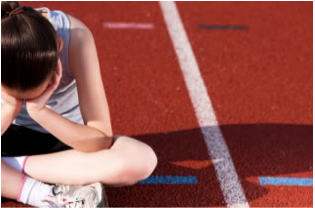 The chief executive of the Girls Day School Trust claimed this week that girls should take part in competitive sport as a way to build confidence and resilience.[1] The claim is particularly about taking part in sports where one wins or loses. As far as is reported, these claims are not based on studies showing the psychological effects of participation in competitive sport, but are nonetheless presented as a supplementary argument for girls to do more sports in schools. Obviously, the primary argument will always be that doing sport is good for your health.
Without large scale empirical research, the claim that taking part in competitive sports builds transferable confidence and resilience remains a hypothesis. I am going to suggest that it is not a particularly convincing one (especially when applied to all girls, and in particular to the girls whom Fraser hopes will take up sport) and that any rhetoric accompanying a drive to promote exercise should stick to the more fundamental argument that it improves health. Continue reading →
Follow Rebecca on Twitter here
Is there anything wrong with seriously entertaining this possibility? Not according to the author of a research article published this month in Journal of Religion and Health. In 'Schizophrenia or possession?',1 M. Kemal Irmak notes that schizophrenia is a devastating chronic mental condition often characterised by auditory hallucinations. Since it is difficult to make sense of these hallucinations, Irmak invites us 'to consider the possibility of a demonic world' (p. 775). Demons, he tells us, are 'intelligent and unseen creatures that occupy a parallel world to that of mankind' (p. 775). They have an 'ability to possess and take over the minds and bodies of humans' (p. 775), in which case '[d]emonic possession can manifest with a range of bizarre behaviors which could be interpreted as a number of different psychotic disorders' (p. 775). The lessons for schizophrenia that Irmak draws from these observations are worth quoting in full:
As seen above, there exist similarities between the clinical symptoms of schizophrenia and demonic possession. Common symptoms in schizophrenia and demonic possession such as hallucinations and delusions may be a result of the fact that demons in the vicinity of the brain may form the symptoms of schizophrenia. Delusions of schizophrenia such as "My feelings and movements are controlled by others in a certain way" and "They put thoughts in my head that are not mine" may be thoughts that stem from the effects of demons on the brain. In schizophrenia, the hallucination may be an auditory input also derived from demons, and the patient may hear these inputs not audible to the observer. The hallucination in schizophrenia may therefore be an illusion—a false interpretation of a real sensory image formed by demons. This input seems to be construed by the patient as "bad things," reflecting the operation of the nervous system on the poorly structured sensory input to form an acceptable percept. On the other hand, auditory hallucinations expressed as voices arguing with one another and talking to the patient in the third person may be a result of the presence of more than one demon in the body. (p. 776)
Irmak concludes that 'it is time for medical professions to consider the possibility of demonic possession in the etiology of schizophrenia' and that 'it would be useful for medical professions to work together with faith healers to define better treatment pathways for schizophrenia' (p. 776). Continue reading →
Packets of cigarettes carry pictures showing purchasers what their lungs or their arteries will look like if they carry on smoking. Consumers International and the World Obesity Federation are now suggesting that some foods should bear similar images.
Assume for the sake of argument that the practice would be effective in discouraging the purchase of health-truncating foods. If the images work by telling consumers something about what they are buying that they would not otherwise know, surely there can be no coherent objection to them. Knowledge of that sort is always good – assuming that the consumer has a real choice as to whether to buy the bad product or a better one.
If they work by pushing to the forefronts of consumers' minds information that their grosser appetites conveniently suppress when they are wandering down the mall, there may be an argument against them. This would presumably be on the broad basis that the images manipulate the person away from being what they authentically are (a fructose-guzzling cardiac-cripple-in-waiting) towards something else. This argument would assert that there's a sort of ethical imperialism at work: that those would stamp pictures of limbless diabetics on junk sweet packs are tyrannously seeking to impose an arbitrary normative idea of the good life.
I have little sympathy with this second view. If anyone says in a normative voice that it's good to be diabetic, they're insane. If anyone says in an empirical voice that it's better to be diabetic than non-diabetic, they're misinformed. If anyone says in the voice of a hedonistic utilitarian that the overall pleasure gained by the consumption of lard outweighs the detriments, I'd invite them to get thin, do all the Munros, and then revisit their original judgment. If anyone thinks that they're more authentically themselves by being ill might have a point once their illness is long-standing and has truly become a defining characteristic. But before the illness is triggered, aren't they more themselves without clogged arteries or the need to inject insulin five times a day?
If the packaging proposal is adopted, some interesting questions arise. Should good foods be branded with pictures of the condition you'll be in or the advantages you'll have if you eat them? Aphrodisiac oysters would display the beaming visages of satisfied sexual partners. Green tea would show lean centenarians on trampolines. Or perhaps those good foods should show the things that they'll spare you: prostate-preserving tinned tomatoes might show an unoccupied midnight toilet.
Perhaps other, wider concerns should feature. Tins of palm oil should show dead orangutans. Milk should show the mournful face of a calf-less cow alongside the pictures of healthy, non-osteoporotic bone-scans.
While it's easy to multiply absurdities, the proposal is basically a very good thing. It's a good thing for at least some of the reasons that the notion of informed consent to medical treatment is endorsed. If you're keen on informed consent to treatment, a fortiori you'll be keen on food package images. In fact, I suggest, you should be more keen on those images. They're more important. Continue reading →