So the US government is likely being shutdown, which will suspend the work of many government agencies, including the Center for Disease Control (CDC). But, fair citizens, I reassure you – in its wisdom, the US Congress has decided that the military's salaries will be excluded from the shutdown.
With all due respect to military personnel, this is ludicrous. The US military is by far the world's largest, there is little likelihood of any major war (the last great power war was in 1953), and no sign of minor wars starting, either. Suspended salaries may be bad for morale and long term retention, but they aren't going to compromise US military power.
Contrast with the CDC's work. The world's deadliest war was the second world war, with 60 million dead, over a period of years (other wars get nowhere close to this). The Spanish flu killed 50-100 million on its own, in a single year. Smallpox couldn't match that yearly rate, but did polish off 300-500 million of us during the 20th century. Bog standard flu kills between a quarter and a half million every year, and if we wanted to go back further, the Black Death wiped out at least a third of the population of Europe. And let's not forget HIV with its 30 million deaths to date.
No need to belabour the point… Actually there is: infectious diseases are the greatest killers in human history, bar none. If any point needs belabouring, that's one. And a shutdown would have an immediate negative impact on public health: for instance, the CDC would halt its influenza monitoring program. Now, of course, this year's flu may not turn out to be pandemic – we can but hope, because that's all we can do now! And if we have another SARS starting somewhere in the United States, it will be a real disaster.
We're closing our eyes and hoping that the greatest killer in human history will be considerate enough to not strike while we sort out our politics.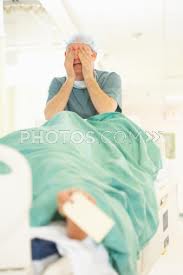 Last week, the Daily Mail reported on Dr Anna Smajdor's paper in which she argues that compassion 'is not a necessary component' of healthcare. This claim contrasts interestingly with Jeremy Hunt's recent proposal that all student nurses should have to prove that they are capable of caring by spending a year on wards carrying out basic tasks. This proposal, along with the suggestion that pay be linked to levels of kindness would, according to Hunt, go some way to improving the standard of NHS care.  The motivating idea behind Hunt's proposals is that lack of compassion amongst NHS staff is partly responsible for poor care and, in some cases, for cultivating a 'culture of cruelty'.
So is compassion a necessary component of healthcare? Is an adequate standard of care necessarily unattainable when compassion amongst staff is absent? In considering these questions I do not intend to embark on a detailed critique of Dr Smajdor's paper. Instead, I will begin from her main ideas and use them to motivate a general discussion of the role of compassion in healthcare. According to the report, Dr Smajdor argues for two main claims: 1) that compassion is not a necessary component of healthcare – that acceptable standards can be attained without it – and 2) that compassion can actually be dangerous for healthcare workers, possibly resulting in impaired standards of care.  Continue reading →
Follow Rebecca on Twitter
Abortion is often in the news. Yesterday, The Atlantic Wire reported a poll of Americans' moral views, which found just under half of Americans believe abortion is morally wrong. Today, The Sun is running an article on the devastating effects on women of having abortions. And, a couple of weeks ago, the law in Ireland was changed to allow abortion under certain circumstances.
Whether (and under what circumstances) abortion is ethical, and whether (and under what circumstances) it should be permitted by law, are two of the most well known and fiercely debated issues of our age. I do not wish to engage with them here. Instead, I will argue as follows:
Abortions cause suffering, and neither permitting them nor banning them is likely to reduce this suffering to an acceptable level.
The best way of reducing the suffering caused by abortion is to reduce unwanted pregnancies.
Current attempts to reduce unwanted pregnancies in the UK do not work well enough.
Viewing unwanted pregnancy as more like a medical disorder and less like a social problem is likely to enable more effective measures to address it.
I then propose such a measure, and defend it against some possible objections.
Not all ethical issues are equally important. Many ethicists spend their professional lives performing in sideshows.
However entertaining the sideshow, sideshow performers do not deserve the same recognition or remuneration as those performing on our philosophical Broadways.
What really matters now is not the nuance of our approach to mitochondrial manipulation for glycogen storage diseases, or yet another set of footnotes to footnotes to footnotes in the debate about the naturalistic fallacy. It is: (a) Whether or not we should be allowed to destroy our planet (and if not, how to stop it happening); and (b) Whether or not it is fine to allow 20,000 children in the developing world to die daily of hunger and entirely avoidable disease  (and if not, how to stop it happening). My concern in this post is mainly with (a). A habitable planet is a prerequisite for all the rest of our ethical cogitation. If we can't live here at all, it's pointless trying to draft the small print of living. Continue reading →
30  July. This blog is an extended version of the post 'Vaccines: All or Nothing' (posted 29 July). 
A vaccine which would protect children from Meningitis B has been rejected by the Joint Committee on Vaccination and Immunisation (JCVI) as not cost effective, despite the fact the cost is not yet known.
The Department of Health's director of immunization explained:
"This is a very difficult situation where we have a new vaccine against meningitis B but we lack important evidence. We need to know how well it will protect, how long it will protect and if it will stop the bacteria from spreading from person to person.

"We need to work with the scientific community and the manufacturer to find ways to resolve these uncertainties so that we can come to a clear answer."
A call for more research is a standard answer to many dilemmas in healthcare, though perhaps one which is easy to ignore. As far as we know there are no current plans to ensure that this research takes place but the vaccine has already been found to be safe, and according to the BBC, "tests have suggested the vaccine is effective against 73% of the different strains of the disease".
Resource allocation is an inevitable part of any health care system, and perhaps especially so in the NHS. Whilst we would like to provide all available treatments, prioritizing according to effectiveness and cost is necessary, though the exact method of calculating this (currently Quality Adjusted Life Years, or QALYs) is of course under intense debate and scrutiny.
In the meantime, children continue to suffer avoidable, lifelong disability due to infection with Meningitis B. I argue with Lach de Crespigny in a forthcoming paper on homebirth that actions (or failures to act) taken today which cause harm in the future are as wrong as if that harm were realized today. The plight of these children and adolescents should not be ignored.
Put simply, if you could prevent a child from getting brain damage, now or in the future, at little cost to you, you ought to perform that act.
One possible way forward would be to allow parents to pay for the vaccination of their child, at whatever price the company sets, just as holiday vaccinations can be provided by the NHS at a cost to the patient. Vaccinated children could be monitored and their data recorded. Not only would this generate the data that would establish how high up funding agendas this vaccine should be, but some individual children would be prevented from suffering this deadly and debilitating disease. To increase take up, the company would be under market pressure to keep the price as low as possible.
Among close friends, or even within the family, the use of SSRI's (selective serotonin reuptake inhibitors) can be a delicate topic, it may come with connotations of depression, suicidal behaviour, and can be emotionally marginalizing. A new scientific review may further entangle this already vexing situation, in the study (Isacsson, G. & Alhner, J. 2013) it was found that the presence of suicide warnings in SSRI's may have indirectly increased suicide rates due to an intricate form of cultural Information Hazard.
Despite being a review, the study only faintly points toward a certain interpretational direction, but it doesn't clearly guarantee it. With that prior caveat in mind, Isacsson and Alhner gesture that the warnings mentioning suicide risk have caused a plateau in SSRI consumption in Sweden, and that during this period, the rate of suicides among those who didn't take SSRI's increased, and more so than among those who did. Once the label was in place, it made the decision not to take SSRI's worse than it was before. This is a complicated process, and it is worth analysing it further.
In both the no-warning, and the yes-warning situations, you had three populations, A, who wouldn't take the prescription regardless of anything else, B, who would take it as long as no suicide warnings were inscribed, and C, who would take them anyway. A comparison was made between C plus B and, separately, A, in the no-warning case, factoring out of course as many irrelevant variables as possible, and it was concluded that warning the C plus B population would be a good move to avoid suicides. Yet, in the yes-warning situation, it turns out that group B (those who would actually shift from taking to not taking) ended up more likely to commit suicide, contrary to prior expectation.
In this case, the warning itself can be considered an Information Hazard, and can be qualified as belonging to the following categories developed in the linked paper above by Nick Bostrom:
Temptation hazard: The warning tempts group B, who should not make the shift, to make the shift from accepting to denying prescription.
Knowing-too-much hazard: Knowing that SSRI's can downstream into suicidal behaviour, despite true prima facie, is an undesirable piece of knowledge to have, making one more vulnerable to the very problem the knowledge should help with.
Although unusual, this is not an unheard of situation, its reverse even has a popular name: self-fulfilling prophecy. This is a case where a prophecy is self defeating. Not very frequently Medical Ethics intersects the field of logic and philosophy of language in relevant ways, but in this case, a comparison with the liar's paradox is worth a note. In the same vein as "this sentence is false" is false when it is true, and true when it is false, so a suicide warning appears to be ethically desirable when absent, and ethically undesirable when present. Unfortunately, in this case, what results is not a beautiful paradox like Newcomb's, but the worst of possible worlds.
As the quantifiable data on human cultural transmission increases, we are likely to find more and more "ethical conundrums" of this kind, and it would be well advised to educate ourselves with a vocabulary and intuitions to deal with these preventively, because sometimes, it is better to find ways to deal with what's inside the box before finding out it belongs to Pandora.
Links:
Bostrom, N. (2011). Information hazards: A typology of potential harms from knowledge. Review of Contemporary Philosophy, (10), 44-79.
Isacsson, G. & Alhner, J. (2013). Antidepressants and the risk of suicide in young persons – prescription trends and toxicological analyses. Acta Psychiatric Scandinavia, 1-7.
How do you want to die? Quickly, painlessly, peacefully lying in your own bed?
Most people say that. But then, people seem to cling to their lives, even if that could mean a less peaceful end. When asked whether they would want physicians to perform certain interventions to prolong their lives like CPR (cardiopulmonary resuscitation) or mechanical ventilation ('breathing machine'), people say 'yes'.
Interestingly, a study discussed in a Radiolab podcast from earlier this year reveals that contrary to lay people, physicians do not want these life-saving interventions they perform on their patients performed on themselves. Continue reading →
Professor David Nutt argues in this podcast of his lecture, that whilst the use of the law to control drug use is long established, it remains unproven in efficacy. Although seemingly obvious that legal interdictions should work there is little evidence to support this assertion. So for example cannabis though illegal is at some time used by nearly half of the population. Similarly drugs like ecstasy and amfetamine are widely used by up to a million young people each weekend. This use is underpinned by a demand for the pleasurable experiences that the drugs produce, and also by a paradoxical desire by some people to break the law.
As well as being ineffective for many users prohibition of drugs often leads to perverse magnification of harms and drug use. When the "English" approach to heroin use i.e. prescription to addicts was abolished in the 1970s on moral grounds heroin use increased tenfold in a few years as addicts were forced to become dealers so getting more people addicted to fuel their income. The banning of alcohol in the 1920s in the USA lead to huge criminal expansion of alcohol sales the perpetrators of which turned to other drugs once prohibition was repealed: a legacy that we still experience today.
Moreover the un-scientific and arbitrary distinct between legal drugs particularly alcohol and tobacco and "illegal" drugs also has perverse negative consequences. As well as bringing the scientific foundation of the drug laws into disrepute it also precludes the use of possibly life-changing drugs for those who might benefit from them as treatments: examples of these include cannabis for Multiple sclerosis, MDMA [ecstasy] for PTSD and psilocybin for cluster headaches.
For these reasons Nutt argues that there are serious ethical implications for a simplistic prohibitionist approach to drugs and suggest alternative strategies that might be used.