By Joshua Parker and Ben Davies
Like many public services, the UK's National Health Service (NHS) is under increasing resource pressure across the service. Acute services are under strain, with every stage between dialling 999 and getting into a hospital bed taking longer. Waiting times are also up for non-urgent care: 7 million people are on a waiting list in England, while General Practitioners (GPs, the UK's primary care physicians) are exceeding safety limits and still not managing to meet demand. These measures are only proxies; the underlying concern is that failures in these metrics betray failures of quality and safety.
In part this is due to chronic under-investment made worse by a range of factors: greater demand generated by Covid and lockdowns; increasing complexity with an ageing patient population; more medical ability due to developments in medical technologies; and staff shortages that are in part a result of the UK's departure from the European Union. However, some may argue that the pressure is also a sign that the NHS is trying to do too much in straitened times, and perhaps even that the scope of what a health system is responsible for has been expanded too far.
Written by Rebecca Brown
This post is based on two recently accepted articles: Brown and de Barra 'A Taxonomy of Non-Honesty in Public Health Communication', and de Barra and Brown 'Public Health Communication Should be More Transparent'.
In a previous post, I discussed some of the requirements for public health institutions to count as 'honest'. I now want to follow that up to discuss some of the ways in which public health communication seems to fall short of honesty. Continue reading →
Guest post by Morgan Carpenter, bioethicist; co-founder and executive director, Intersex Human Rights Australia; Magda Rakita co-founder and executive director, Fundacja Interakcja (Poland), and co-chair, OII Europe; and Bo Laurent, founder, Intersex Society of North America
We love Greta Thunberg. But we were hurt and disappointed that she chose "small dick energy" as a pejorative in her recent Twitter exchange with the self-proclaimed "misogynist influencer" Andrew Tate. This particular choice of words was not, in our view, the self-evidently praiseworthy retort that many progressive commentators took it to be.
Don't get us wrong. Rhetorically taking someone down a notch is undoubtedly sometimes appropriate. Especially if they have an inflated ego, an objectionable moral character, and regularly disrespect others, as appears to be the case with Tate.
We aren't against mocking misogynists.
But we are against doing so by alluding to, or making disparaging comments about, body parts or mental attributes possessed by marginalized people — people who suffer unjust stigma due to those very traits. Continue reading →

Image: Heidi Crowter: Copyright Don't Screen Us Out
Scene: A pub in central London
John: They did something worthwhile there today, for once, didn't they? [He motions towards the Houses of Parliament]
Jane: What was that?
John: Didn't you hear? They've passed a law saying that a woman can abort a child up to term if the child turns out to have red hair.
Jane: But I've got red hair!
John: So what? The law is about the fetus. It has nothing whatever to do with people who are actually born.
Jane: Eh?
That's the gist of the Court of Appeal's recent decision in the case of Aidan Lea-Wilson and Heidi Crowter (now married and known as Heidi Carter).  Continue reading →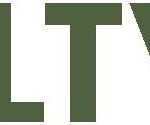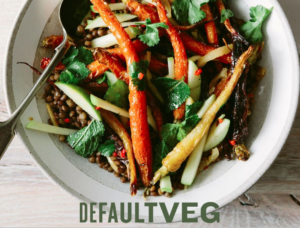 Today (1 November) is 'world vegan day'. This is a good moment to reflect on a decision that the Oxford Uehiro Centre for Practical Ethics took almost exactly a year ago. In October 2021, we chose to firmly commit to a DefaultVeg approach to help reduce meat and dairy consumption. Such reduction will help transform our current farming practices, which are extremely harmful to our planet, and all those who live on it. [National Food Strategy. Independent Review for the Government]
What does this DefaultVeg commitment entail? Over the past year, we have provided plant-based food and drinks by default for all meetings and events that we host, and for our staff and visitors at the Centre during normal workdays. The choice to opt for meat and/or dairy remains, but those who want this have to opt in. Given the high numbers of vegans among our admin team, staff and students, we had already adopted a DefaultVeg approach to some extent, but DefaultVeg has ensured that we do this more consistently and explicitly. As we expected, almost everyone opts for the default: plant-based options.
We hope that, by explicitly and firmly committing to a DefaultVeg approach, the Uehiro Centre also sets an example for other research centres, institutions, and workplaces in general. Going DefaultVeg is not difficult in a world with an increasing variety of plant-based food and drinks.
'Why are we opting for DefaultVeg and not going vegan 'all the way'?', you may wonder.
We think that preserving freedom of choice is valuable. Food is deeply embedded in cultural and social values, and we realise that people do not always find it easy or desirable to entirely change their eating habits overnight. It is important to acknowledge this, and not rush people into different food choices, though, we hope that most people will opt for plant-based diets eventually. Forcing a food choice onto people may not always be the best way to convince people that they should eat less meat and dairy. It may make some people feel hostile towards, and hence resist, veganism. And this may result in a slower transition to a society in which most people are happy to eat (mostly) plant-based food.
Last year, the Oxford City Council approved a proposal to only offer plant-based options during council meetings. Conservative councillors objected and said whether one opts for a vegan lunch should remain a choice: "Veganism should not be forced down people's throats. It should be a matter of choice and education."  At the first lunch, two conservative councillors walked out in protest, and around 15 Conservative councillors enjoyed a self-funded lunch at a nearby pub and one of the councillors confirmed it 'contained meat'.
I'm not saying that the Oxford City Council took the wrong decision by making the lunches vegan. But as the strong reaction shows, perhaps a more incremental approach towards a vegan society may work better in some contexts. Perhaps when not forced, people may find it easier to shift. And changing the default to vegan, helps to shift people towards the vegan options. As more people reduce their meat and dairy consumption, more plant-based food options will become available, which, in turn will make it easier, and thus more attractive, to become vegan. Both approaches (all vegan, and DefaultVeg) have benefits.
We find that, for the Centre, the DefaultVeg approach, has worked well (though it has taken some trial and error to find caterers and restaurants with enough good vegan options). It has been an exciting and positive journey, and we look forward to continuing it.
For those of you who are interested in adopting a DefaultVeg approach, feel free to get in touch (katrien.devolder@philosophy.ox.ac.uk) if you would like more information about how to get started.
By Maximilian Kiener
In March 2022, Philippines President Rodrigo Duterte signed a bill that increased the minimum age for sexual consent from 12 to 16 years. This bill marked a significant change to a previous law that dated back to 1930.[1] International Organisations have advocated for a changed in the Philippines for a long time and welcomed the new bill. 'Having this law is a very good protective instrument for our children from sexual violence, whether or not it starts online or whether or not it also starts in a face-to-face encounter', commented Margarita Ardivilla, a UNICEF child protection specialist.[2]
To the Western World, the Philippines' new bill seems obvious and overdue. After all, most other countries already specify the age of 16 for consent to sex or health care. But we should not feel complacent too quickly. In fact, there might be more to do to protect children and adolescents. Although most countries now convergence on 16 as the age of consent, they still have a much lower age for criminal responsibility, that is they punish children much earlier than they allow them to consent.
Consider the following case from the UK. On Friday 12th February 1993 in Liverpool, UK, Robert Thompson and Jon Venables murdered the two-year-old James Bulger. At the time of their appalling crime, Thompson and Venables were only ten years old, an age at which they would not have been able to give legally valid consent to their own healthcare, or to sex. Yet, the authorities considered them criminally responsible and made them the youngest convicted murderers in 20th-century Britain.[3]
Although this is an extreme case, it illustrates a more general fact: the age at which children become criminally responsible is often considerably lower than the age at which they become able to give legally valid consent. Noroozi et al. found that in 80% of countries with clearly defined ages for consent and responsibility, the age of criminal responsibility is still about 2 to 8 years lower than the age of consent.[4]
This situation should make us think. Now that we agree that the age of consent should be around 16, and not 10 or 12, let's think about the age of criminal responsibility too. Why should children or adolescents be criminally responsibility for their deeds when they could not possibly give consent to anything important in their lives?
Those who support a lower age for criminal responsibility often pursue one of two routes, neither of which is convincing.
First, they argue that consent requires greater mental capacity, or reasoning skills, than responsibility. When deciding whether to consent, one needs to be able to understand one's own prudential interests, values, and the potentially intricate consequences of one's decision, and doing so requires a great deal of intellectual and emotional maturity. On the other hand, understanding that one should not murder, steal, or break other fundamental norms, is pretty straightforward and everyone with a basic grasp of our social interactions should be able to master this.
But this line of reasoning is not convincing. Morality is not just about regurgitating slogans. It requires understanding, more fundamentally, what we owe each other as fellow moral beings. Moreover, sometimes, the situations regarding consent and responsibility could be very similar. Consider the fictitious case of the 15-year-old Mary who can be convicted of murder but cannot refuse her own life-saving treatment. In both cases, Mary needs to understand the concepts of death and fatal action, and it may therefore be inconsistent to hold Mary responsible for murder but then deny her ability to validly refuse treatment for herself. So, on purely capacity-based terms, a categorical divergence between the age of consent and the age of responsibility lacks warrant.
A second argument for a lower age of responsibility often refers to a policy of being 'tough on crime'. Being tough on crime means sending a clear signal to children and adolescents that their wrongs will be prosecuted and punished.
Yet, this policy presupposes that children possess sufficient competence to understand the signal. Therefore, this approach cannot justify a lower age of responsibility independent of a psychological assessment of children's competence. If children at 10 years old cannot sufficiently understand relevant moral and legal norms, there is simply no point in sending them 'a clear signal'. Consider again the ten-year-old Thompson, one of the children who killed James Bulger, who is reported to have asked the police whether they took his victim James to the hospital 'to get him alive again'.[5] Such a child is very unlikely to have understood the fatal nature of his acts, let alone their moral repugnance. Thus, being tough on children like him is very unlikely to deter children of similar competence.
Thus, the view that the age of responsibility should always be lower than the age of consent cannot be justified. We need a more fine-grained approach and should be particularly critical of wide age gaps, like those in the UK, where the age of criminal responsibility is 10 and the age of consent to much in life is 16.
For this reason, the news from the Philippines about the age of consent should be the start, not the end, of a conversation on how to best protect children and adolescents. It should prompt us to think about the age of criminal responsibility too and reform the law in ways that make it coherent across different domains.
[1] https://www.reuters.com/world/asia-pacific/philippine-leader-approves-bill-raising-sex-consent-age-12-16-2022-03-07/
[2] https://theaseanpost.com/geopolitics/2022/mar/09/philippines-raises-age-sexual-consent-16
[3] https://en.wikipedia.org/wiki/Murder_of_James_Bulger
[4] https://ebmh.bmj.com/content/21/3/82.abstract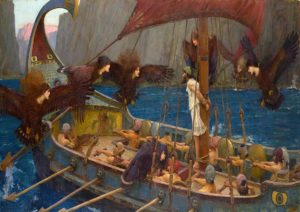 By Charles Foster
[Image: Ulysses and the Sirens: John William Waterhouse, 1891: National Gallery of Victoria, Melbourne]
We shouldn't underestimate Homer's hold on us. Whether or not we've ever read him, he created many of our ruling memes.
I don't think it's fanciful (though it might be ambitious) to suggest that he, and the whole heroic ethos, are partly responsible for our uncritical adoption of a model of autonomy which doesn't do justice to the sort of creatures we really are. That's a big claim. I can't justify it here. But one manifestation of that adoption is our exaggerated respect for advance directives – declarations made when one is capacitous about how one would like to be treated if incapacitous, and which are binding if incapacity supervenes if (in English law) the declaration is 'valid and applicable.' 1.
I suspect that some of this respect comes from the earliest and most colourful advance directive story ever: Odysseus and the Sirens. Continue reading →
By Ben Davies
Last month, the UK's Guardian newspaper reported on a healthcare crisis in the country. If you live in the UK, you may have already had an inkling of this crisis from personal experience. But if you don't live here, and particularly if you are professionally involved in philosophical ethics, see if you can guess: what is the latest crisis to engulf the publicly funded National Health Service (NHS)?
Written by Rebecca Brown
The NHS is emphatic in its confidence that exercise is highly beneficial for health. From their page on the "Benefits of exercise" come statements like:
"Step right up! It's the miracle cure we've all been waiting for"

"This is no snake oil. Whatever your age, there's strong scientific evidence that being physically active can help you lead a healthier and happier life"

"Given the overwhelming evidence, it seems obvious that we should all be physically active. It's essential if you want to live a healthy and fulfilling life into old age".
Setting aside any queries about the causal direction of the relationship between exercise and good health, or the precise effect size of the benefits exercise offers, it at least seems that the NHS is convinced that it is a remarkably potent health promotion tool. Continue reading →