Julian Savulescu
While politicians wring their hands about sensible solutions to the organ shortage, scientists are progressing with genetic manipulations that may see human organs grown in pigs.
US scientists are creating novel life forms: "human pig chimeras". These are a blend of human and pig characteristics. They are like mules who will provide organs to us. A mule is the offspring of a male donkey (jack) and a female horse (mare). Horses and donkeys are different species, with different numbers of chromosomes but they can breed together.
In this case, they take a skin cell from a person and turn it back in time to make stem cells capable of producing any cell or tissue in the body, "induced pluripotent stem cells." They then inject this into a pig embryo. This makes a pig human chimera.
However they do a modification to the pig embryo first. They use gene editing, or CRISPR, to knock out the pig's genes which produce an organ, say the pancreas. The human stem cells for the pancreas then make an almost entirely human pancreas in the pig human chimera. It functions like an organ mule. (The blood vessels are still porcine.)
In this way, your skin cell could grow a new liver, heart, pancreas, or lung.
This is a technique with wider possibilities: other US teams are working on a chimera –based treatment, this time for Parkinson's disease which will use chimeras to create human neurones.
CRISPR is also credited with enhancing the safety of this technique, with the BBC reporting  that a Harvard team were able to use the new and revolutionary technique to remove copies of a pig retrovirus.
Safety is always a major concern when science crosses new boundaries. But even if a sufficient guarantee of safety could be reached, are there ethical problems?
A version of this post was originally published in the Conversation 
You are on holiday with your partner of several years. Your relationship is going pretty well, but you wonder if it could be better. It's Valentine's Day and you find a bottle on the beach. You rub it. A love genie appears. He (or she) will grant you three special Valentine wishes. Here are some of your choices:
to have more or less sexual desire (lust);
to remain always as "in love" as you were when you first fell in love (romantic attraction);
to be more or less bonded to your partner emotionally (attachment);
to be (happily) monogamous or polygamous.
What would you choose? What should you choose? What would your partner choose? Would you choose together, if you could? What would you choose for your partner?
Written by Professor Julian Savulescu and Professor Kelton Tremellen
This is a cross posting of an article which was originally published at The Conversation
How much should the state spend on helping people to have children? At present, government support for infertility treatment is approximately A$240 million a year. The success of fertility treatments such as IVF is good if you are under 35 years of age, but once a woman hits 40 it plummets, falling to an almost futile one-in-80 chance of producing a baby for women 45 years and older. This raises the question – is IVF a cost-effective use of taxpayers' money? And what about for older women?
Decisions about funding are usually made on grounds of cost-effectiveness. In Australia, the cost-effectiveness threshold is about A$40,000 per "QALY". A QALY is a quality adjusted life year. Thus the government will spend, for example, A$40,000 to add a year of full health, or improve the quality of life by 10% for 10 years.
Is IVF cost-effective? It depends on how we measure it. Continue reading →
Professor Julian Savulescu further discusses this subject at The Conversation
Maria Sharapova has been caught taking the banned performance enhancing drug Mildonium (Mildronate). It was added to the ever growing list of banned substances by WADA in January 2016. She claims to have not read the information sent via email informing athletes of the change of rules and says that she had been taking the drug since 2006 for a magnesium deficiency, an irregular EKG, and her family's history of diabetes. Mildronate is marketed by the company as a performance enhancer (alongside other uses) and is one of Latvia's biggest medical exports, accounting for up to 0.7% of its total exports.
Should we feel sorry for her?
Every professional athlete nowadays knows:
Strict liability obtains – that is, they are responsible for everything they put into their bodies. Ignorance is no excuse.
If you are taking any potentially, even vaguely performance enhancing substance you have to watch the WADA banned list like a hawk. It is added to on a regular basis. Indeed, substances may not even be specifically named but fall under a generic category of effect, such as accelerating tissue healing.
If you are taking a banned substance for medical reasons, you need to get a therapeutic use exemption. These are very common: there were at least 550 in cycling from 2008-2014. For example, a cyclist with a diagnosis of asthma can take the beta stimulant, salbutamol. In 2011, 8% of baseballers had a diagnosis attention deficit disorder (and so are allowed to take ritalin, related to amphetamine). Of course, the distinction between health and disease is fuzzy, but that is another story. It is very possible that Sharapova would have been granted a therapeutic use exemption, if she had applied.
Sharapova is a professional. Even if her medical need for what is widely advertised as a performance enhancer is justified, she should have known how to handle the administrative burden around it. Strict liability obtains. She broke the rules and will face the consequences.
The more interesting question is: why was Mildonium placed on the banned list?
Written by Professor Julian Savulescu and Professor Walter Sinnott-Armstrong
This is a cross-post of an article which was originally published in The Conversation
Effective altruism is a philosophy and social movement which aims not only to increase charitable donations of time and money (and indeed more broadly to encourage leading a lifestyle which does good in the world), but also encourage the most effective use of these resources, usually by looking for measurable impacts such as lives saved per dollar.
For an effective altruist, the core question is: "Of all the possible ways to make a difference, how can I make the greatest difference?" It might be argued, for example, that charity work isn't the best use of time; a talented financier may be better off working for a bank, and use their earnings to pay for others to work for charities instead. Continue reading →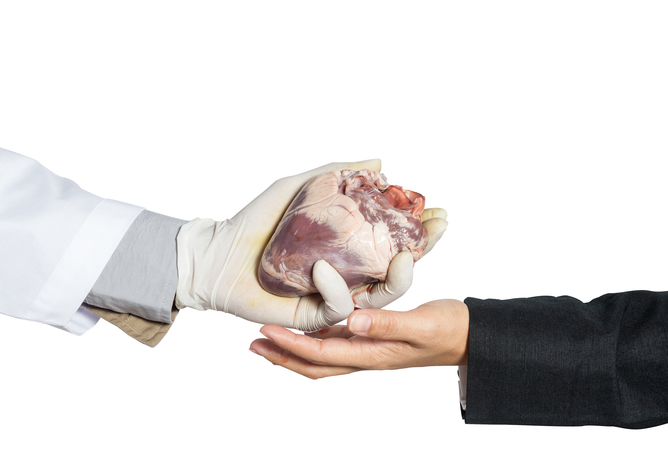 Written By William Isdale and Prof. Julian Savulescu
This article was originally published by The Conversation
Last year, an estimated 12 to 15 registered organ donors and candidates for donation had their decision thwarted by relatives. This was due to the so-called family veto, which enables family members to prevent organ donation even if the deceased person had registered to be an organ donor.
Currently, if an individual decides they don't want to be a donor, they can register an objection that has legal protection. But the decision to be a potential donor, as registered on the Australian Organ Donation Register, has no such protection. Continue reading →
The following is a transcript of an interview conducted by Jim Brown from Canadian Broad Casting Corporation's program, The 180, on 3 December between Margaret Somerville and Julian Savulescu
Margaret Somerville is the Founding Director of the Centre for Medicine, Ethics and Law, the Samuel Gale Chair in Law and Professor in the Faculty of Medicine at McGill University, Montreal. She's also the author of the new book 'Bird on an Ethics Wire: Battles about Values in the Culture Wars'.
Julian Savulescu is Uehiro Chair in Practical Ethics and Director of the Oxford Uehiro Centre for Practical Ethics at the University of Oxford.
JB: Julian Savulescu, if I could begin with you. You argue that there is a moral imperative for us to pursue gene editing research. Briefly, why do you think it's so important for us to embrace this technology?
JS: Genetic engineering has been around for about 30 years, widely used in medical research, and also in agriculture, but gene editing is a new version of genetic engineering that is highly accurate, specific, and is able to modify genomes without causing side effects or damage. It's already been used to create malaria-fighting mosquitoes, drought-resistant wheat, and in other areas of agriculture. But what's currently being proposed is the genetic modification of human embryos, and this has caused widespread resistance. I think there's a moral obligation to do this kind of research in the following way. This could be used to create human embryos with very precise genetic modifications, to understand how we develop, why development goes wrong, why genetic disorders occur. It could also be used to create embryonic stem cells with precise changes that might make subsequent stem cells, cancer-fighting stem cells, or even stem cells that fight aging. It could also be used to create tissue with say, changes to understand the origins of Parkinson's disease or Alzheimer's disease and develop drugs for the treatment of those diseases. This is what I'd call therapeutic gene editing, and because it stands to benefit millions of people who die every year of painful and debilitating conditions, we actually have a moral imperative to do it. What we ought to show more concern for and perhaps ban, is what might be called reproductive gene editing – editing embryos to create live-born babies that are free of genetic disease or perhaps more resistant to common, late-onset diseases or even enhanced in various ways. If we're concerned about those sorts of changes in society, we can ban reproductive gene editing, yet also engage in the very beneficial research using genetically modified human embryos to study disease.
JB: And Margaret Somerville, what concerns you about this technology? 
MS: Well, I'm interested in the division that Julian makes between the reproductive gene editing and what he calls the therapeutic gene editing. I'm a little surprised that he might not agree with the reproductive gene editing – that is, you would alter the embryo's germline, so that it wouldn't be only altered for that embryo, but all the descendants of that embryo would be changed in the same way. And up until – actually, up until this year, there was almost universal agreement, including in some important international documents, that that was wrong, that was ethically wrong, it was a line that we must never step across, that humans have a right to come into existence with their own unique genetic heritage and other humans have no right to alter them, to design them. Julian uses the term genetic engineering – to make them, to manufacture them. Where we would disagree completely is with the setting up of what can be called human embryo manufacturing plants, that is, you would create human embryos in order to use them to make products that would benefit other people, you would use them for experimentation, for research. And Julian's right, we could do a great deal of good doing that – but there's a huge danger in looking only at the good that we do. And what we're doing there is we're using human life as a product. We're transmitting human life with the intention of killing it by using it as a product, and I believe that's wrong. I think that human embryos have moral status that deserves respect, which means they shouldn't be treated just as products.
Written by Dr Chris Gyngell, Dr Tom Douglas and Professor Julian Savulescu
A crucial international summit on gene editing continues today in Washington DC. Organised by the US National Academy of Sciences, National Academy of Medicine, the Chinese Academy of Sciences, and the U.K.'s Royal Society, the summit promises to be a pivotal point in the history of the gene editing technologies.
Gene editing (GE) is a truly revolutionary technology, potentially allowing the genetic bases of life to be manipulated at will. It has already been used to create malaria-fighting mosquitoes, drought resistant wheat, hornless cows and cancer killing immune cells. All this despite the fact GE only become widely used in the past few years. The potential applications of GE in a decade are difficult to imagine. It may transform the food we eat, the animals we farm, and the way we battle disease. Continue reading →
A stunning report from a WADA Commission, led by former head of WADA Dick Pound has made a series of allegations against Russian athletes and authorities, including that 1400 samples were deliberately destroyed ahead of a visit by WADA. It recommends the suspension of all Russian athletes over the period including the Rio Olympics, and lifetime bans for five individual athletes and five coaches. It says the London Olympics was "sabotaged", not only by the Russian authorities, but also by the inaction of the IAAF.
While this report focuses on Russia, early independent analyses of leaked blood profiles estimated at least 1/3 of medals involve doping or raised suspicions of doping. So the problem extends way beyond Russia. Arson Wenger, Arsenal Football Club's manager, recently claimed doping was widespread in football, a sport which has so far had few scandals.
Back in 2012, there was more confidence in the ability to enforce the rules: speaking ahead of the Olympics, the UK Minister for Sport and the Olympics Hugh Robertson  said:
"We cannot absolutely guarantee that these will be a drug-free games," he said.

"But we can guarantee that we have got the very best system possible to try and catch anybody who even thinks of cheating.""
Mr Robertson may have been correct that it was the best system possible. But today's report, and earlier analyses of leaked blood data show that doping is likely to have nevertheless been widespread, amongst both Russian athletes and those of other nations.
I have argued that in the light of the proven inability to enforce a zero tolerance approach to sport, we should instead take a pragmatic approach. As a very brief and incomplete overview, I argue that we should allow doping within safe, measurable physiological parameters. For example, if an athlete's haematocrit is under say 50%, we should not worry about whether she reached that level by altitude training, hypoxic tent use, genetic good luck, or EPO. We should focus resources on drugs which are unreasonably risky for athletes, or which are against the spirit of the individual sport (by which I mean they substantially remove the human component of a given sport). The doping we allow should be supervised by a medical professional, within prescribed safe ranges, and tested by independent accredited and monitored laboratories. You can read in more detail here or throughout this blog in the Sport category.
This position remains controversial. But its opponents imagine an Eldorado where sport is mainly clean, and that the few athletes who do dope are likely to get their comeuppance. They argue that allowing doping would be unfair to clean athletes who would not be able to compete. They argue that it would push young athletes into doping. But we now know that doping is not a rare aberration. It was not rare in the 90s for cycling, and it is not rare, 20 years later for athletics.
One of the most stunning successes I have personally seen in my life is the emergence of the Effective Altruism movement. I remember when Will Crouch (now MacAskill) first presented 80 000 hours to our Graduate Discussion Group and Toby Ord was still a grad student. From their ideas a whole movement has emerged of brilliant young people galvanised into doing good. We are getting the brightest, best people of the current generation coming to Oxford to engage with the Centre for Effective Altruism. Almost every grad student I come across has some connection. Well done Will and Toby, and all those others who have contributed to establishing this movement
So I guess I should not have been surprised when during my visit to Harvard this week, a student contacted me from EA to give an ad hoc talk. I discovered there were cells all over the world and the movement had spread way beyond Oxford.
Anyway, I gave an impromptu talk and predictably there were many questions I could not answer satisfactorily. One the issues I covered was the need to create a new basic (or minimal) secular morality. This is necessary not only to decide what the goals of moral bioenhancement should be (my favourite current pet topic), but indeed how education should be revised and society ordered. Every society has a set of normative commitments. Ours are outdated, archaic and unfit for the challenges of a globalised, interconnected and technologically advanced world.