By Julian Savulescu
Cross-posted from The Guardian
The race is on to find a treatment for coronavirus. This race is split between two approaches: the trialling of pre-existing drugs used for similar diseases, and the hunt for a vaccine. In both instances, important ethical decisions must be made. Is it OK to reassign a treatment that comes with side-effects? And with thousands dying from coronavirus every day, is it acceptable to cut corners in the search for a vaccine?
Read more: https://www.theguardian.com/commentisfree/2020/mar/25/search-coronavirus-cure-vaccine-pandemic
By Julian Savulescu and Dominic Wilkinson
Cross-posted from ABC Online
Imagine there are two patients with respiratory failure.
Joan is 40, normally employed with two children and no other health conditions or disabilities. Mary is 80, with severe dementia, in a nursing home.
In the Western world, doctors are gearing up for an explosion of cases of COVID-19 and with a massive shortage of medical resources, including life-saving ventilators, they are likely to be presented with dilemmas of exactly this kind.
It is undeniable that people should have an equal chance when there are sufficient resources.
But when there are limited resources, doctors do take various factors into account.
Read more: https://www.abc.net.au/news/2020-03-18/ethics-of-medical-care-ventilator-in-the-coronavirus-pandemic/12063536
Written by Professor Julian Savulescu
Dominic Wilkinson describes well the decision to allow a severely brain damaged girl, Tafida Raqeeb, to travel to Italy to continue to be kept alive with artificial ventilation.
This is the right outcome. It appears as if Tafida is insensate or unconscious. If Tafida is vegetative, continuing treatment won't cause suffering. So it is not harmful for her to be transferred to Italy at her parent's request. (It would also be permissible to discontinue medical treatment.)
There is some chance she might experience something, in other words that she is minimally conscious. If she is minimally conscious, doctors would have to show she is unrelievably suffering in order to discontinue treatment in her interests. That has not been demonstrated in this case.
Medicine is provided to patients in their best interests. It is not clear, at least to me, whether it is against Tafida's interests to continue to be kept alive. Italian experts cite a number of reasons to continue to keep Tafida alive, not least to clarify prognosis and to allow parents to come to terms with the situation.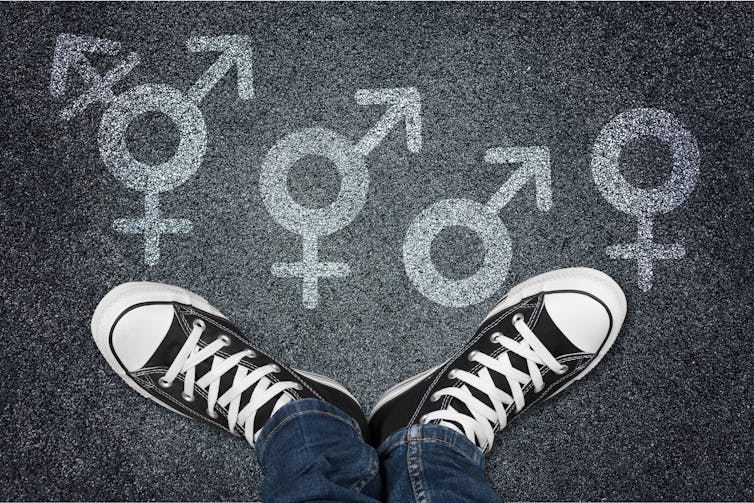 Dominic Wilkinson, University of Oxford and Julian Savulescu, University of Oxford
A recent Newsnight programme reported that a major UK puberty-blocking trial is under investigation. Doctors at a London clinic provided drugs to block the development of puberty in young adolescents with gender dysphoria, a condition where the person experiences discomfort or distress because of a mismatch between their biological sex and gender identity.
The trial began in 2011. A year after starting the drugs, the young people were apparently more likely to report thoughts of wanting to harm themselves. The worry is that perhaps the treatment they received was causing them to have these thoughts of self-harm and suicide.
One of the criticisms of the study, put forward on Newsnight, is the design. The study involved giving the drugs to a group of adolescents and monitoring the effects. However, there was no control group, that is, adolescents who did not receive the drugs. This makes it hard to be sure whether the rates of self-harming thoughts are related to the drugs, would have happened anyway, or perhaps were lower than they would have been without treatment. Continue reading →
Written by Julian Savulescu
Today, the Journal of the American Medical Association published an article entitled "Three Identical Strangers and The Twinning Reaction— Clarifying History and Lessons for Today From Peter Neubauer's Twins Study" written by Leon Hoffman and Lois Oppenheim.  It provides background to a documentary, Three Identical Strangers, which gained a lot of attention earlier in the year into "the lives of Edward Galland, David Kellman, and Robert Shafran, triplet brothers who stumbled upon each other in their college years and enjoyed a brief period of celebrity before emotionally confronting the implications of their separation." One triplet ultimately committed suicide.
The triplets were part of a covert research study by child psychiatrist Peter Neubauer who followed them up for many years to study gene-environment interactions in triplets separated at birth. The article alleges that Neuberger was wrongly blamed by the triplets and film makers for their separation at birth. The authors argue it was "Viola Bernard, then a prominent child psychiatrist from Columbia University and consultant to a now-defunct adoption agency" who was responsible for their separation because she "believed that children born of the same pregnancy and placed for adoption would fare better if they were raised by separate families." The authors review some evidence from the child development literature at the time that supported the idea that twins or triplets would fare better if adopted, experiencing less sibling rivalry and having greater access to parental resources.
Importantly they argue that Bernard and Neubauer acted independently of each other. Moreover, the secrecy was required by laws at the time. "It was illegal at the time of the study to provide information about biological families to adoptive parents, a practice that did not begin to be modified until the late 1970s and 1980s."
Hoffman and Oppenheim conclude:
"So the study was ethically defensible by the standards of its time—principles of informed consent and the development of institutional review boards lay in the future.10 However, these documentaries demonstrate how unsatisfactory that defense is to the study's families who live with its legacy.

The films' message for today's child specialists and researchers is thus something other than their surface themes of outrage and restitution. They rather provide an unusually dramatic example of the potential for harm from human participant research, even if only observational."
I would like to draw four other lessons from this episode.
Rebecca Brown and Julian Savulescu
Cross-posted from the Journal of Medical Ethics blog, available here.
There is a rich literature on the philosophy of responsibility: how agents come to be responsible for certain actions or consequences; what conditions excuse people from responsibility; who counts as an 'apt candidate' for responsibility; how responsibility links to blameworthiness; what follows from deciding that someone is blameworthy. These questions can be asked of actions relating to health and the diseases people may suffer as a consequence. A familiar debate surrounds the provision of liver transplants (a scarce commodity) to people who suffer liver failure as a result of excessive alcohol consumption. For instance, if they are responsible for suffering liver failure, that could mean they are less deserving of a transplant than someone who suffers liver failure unrelated to alcohol consumption.
Written by Julian Savulescu, University of Oxford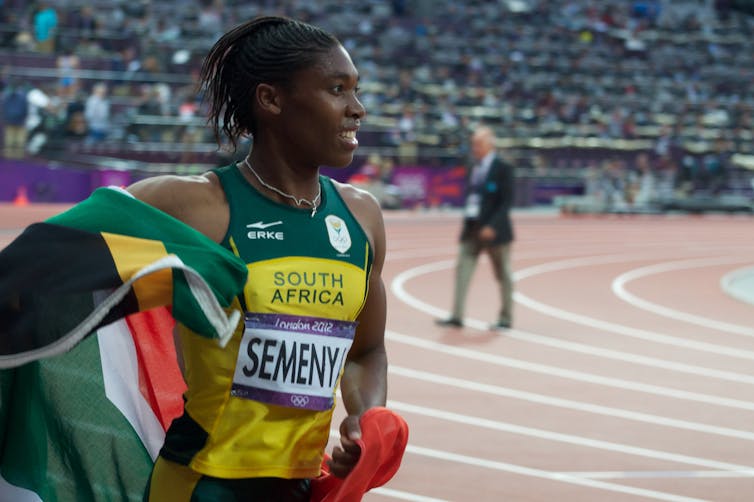 Middle-distance runner Caster Semenya will need to take hormone-lowering agents, or have surgery, if she wishes to continue her career in her chosen athletic events.
The Court of Arbitration in Sport (CAS) decided last week to uphold a rule requiring athletes with certain forms of what they call "disorders of sex development" (DSD) – more commonly called "intersex" conditions – to lower their testosterone levels in order to still be eligible to compete as women in certain elite races.
The case was brought to CAS by Semenya, as she argued discrimination linked to a 2018 decision preventing some women, including herself, from competing in some female events.
This ruling is flawed. On the basis of science and ethical reasoning, there are ten reasons CAS's decision does not stand up. Continue reading →
Julian Savulescu
The Court of Arbitration for Sport (CAS) has announced that multiple Olympic and World Champion runner Caster Semenya and other athletes with disorders of sex (DSD) conditions will have to take testosterone lowering agents in order to be able to compete in her events.
Reducing the testosterone levels of existing intersex female athletes is unfair and unjust.
The term intersex covers a range of conditions. While intersex athletes have raised levels of testosterone, its effect on individual performance is not clear.  Some disorders which cause intersex change the way the body responds to testosterone. For example, in Androgen Insensitivity syndrome, the testosterone receptor may be functionless or it may be partly functional. In the complete version of the disorder, although there are high levels of testosterone present, it has no effect.
As we don't know what effect testosterone has for these athletes , setting a maximum level is sketchy because we are largely guessing from physical appearance to what extent it is affecting the body. It is not very scientific. We simply don't know how much advantage some intersex athletes are getting even from apparently high levels of testosterone. Continue reading →
The response  to reckless human experimentation has to go way beyond Dr He's dismissal. This is not merely a failure of compliance, Dr He failed to grasp the ethical principles and concepts he was vigorously espousing.  There will undoubtedly be more guidelines and laws on gene editing but we also need basic education of the next generation of scientists in what ethics is and why this kind of behaviour is wrong. This was not a failure of science, or even regulation, but ethics.
More important than He's fate is the future for those victims affected. The couples and babies will need world class medical management and counselling. The second couple carrying a gene edited pregnancy should have already been fully informed of and understood the risks to their fetus and given the free choice to continue or terminate their pregnancy.
Prof Julian Savulescu
Uehiro Chair in Practical Ethics
Director Oxford Uehiro Centre for Practical Ethics
University of Oxford
Visiting Professorial Fellow
Murdoch Children's Research Institute
And University of Melbourne
By Julian Savulescu
Chinese researcher Jiankui He of Shenzhen claims to have gene edited two healthy embryos, resulting in the birth of baby girls born this month, Lulu and Nana. He edited a gene to make the babies resistant to HIV. One girl has both copies of the gene modified while the other has only one (making her still susceptible to HIV).
On July 29, 2017, He uploaded a copy of his lecture on YouTube, "Evaluating the safety of germline genome editing in mouse, monkey and human embryos". He finishes the lecture (see 11:22) arguing that experimentation in humans should be "slow" and with "caution", remarking that "a single case of failure might kill the entire field", as in the case of the death of Jesse Gelsinger. He closes with a picture of Gelsinger.
Gelsinger died during a somatic (not germline) gene therapy trial nearly 20 years ago. Early gene therapy trials were conducted with an emphasis on participant consent. A somatic cell gene therapy was developed for ornithine transcarbamylase deficiency, a disorder of nitrogen metabolism. The condition comes in two forms: mild, with normal life expectancy and management by diet, and severe, which is lethal in the first year. Researchers, acting on the advice of ethicists, decided to conduct the first trials in adults with the mild form of the disease as they were capable of consenting. Gelsinger consented at age 18 and died due to a catastrophic immune reaction. He would have had a normal life expectancy in the absence of the intervention.
At the time, I wrote this paper. I argued the main failing of that experiment was failure to minimise expected harm. The design of the trial was flawed; it should have been conducted in infants with the severe form of the disease, as this would have resulted in less expected harm.