by Dominic Wilkinson (@NeonatalEthics)
Lord Falconer's assisted dying bill is being debated today in the House of Lords. In the past week or two there has discussion in the media of many of the familiar arguments for and against such a proposal. As Roger Crisp noted in yesterday's post, there have been relatively few new arguments. Supporters of the bill refer to compassion for the terminally ill, the difficulty of adequately relieving suffering, and patients' right to make fundamental choices about the last stage of their lives. Opponents of the bill express their compassion for the terminally ill and those with disabilities, fear about coercion, and the omnipresent slippery slope.
One concern that has been raised about the assisted dying bill is the fear of abuse in the setting of an overstretched public health system. For example, Penny Pepper, writing in the Guardian notes that "Cuts to social care are monstrous…How would the enactment of the Falconer bill work if brought to our harassed NHS?"
Tomorrow  in the House of Lords Lord Falconer's bill on assisted dying will be debated. The bill would allow those who are terminally ill and likely to die within six months to request life-ending drugs from their doctor for the patients to use as and when they see fit.
As might have been expected, there has been huge discussion over the bill, but most of the arguments presented so far are not new, and the same will probably be true tomorrow. But there is one I haven't seen before, put forward recently by Giles Fraser: that assisted suicide is the 'final triumph of market capitalism'. Continue reading →
Last month Quebec legalised assisted-death. The new law allows 'medical aid in dying' for adults at the end of life who suffer "constant and unbearable physical or psychological pain" as a result of a "serious and incurable illness". The passage of this law makes Quebec the first jurisdiction in Canada to allow assisted-death or euthanasia.
The Bill follows successful legalisation of assisted-dying just south of Quebec last year in the American state of Vermont. Jurisdictions in which the practice is now legal include the Netherlands, Switzerland, Belgium, Luxembourg, Washington, Montana and Oregon.
Surprisingly, the arguments for and against assisted-death and euthanasia haven't been discussed all that frequently on this blog. So this post will consider: would legalising assisted-death (patient administered) or voluntary euthanasia (physician administered) provide a compassionate exit to those facing decline and suffering and the means to live and die by our own lights, or involve a repugnant devaluation of human life that would put the vulnerable at risk?
The Court of Appeal has stated that a statement in a capacitous patient's medical notes that resuscitation should not be attempted (a 'Do Not Attempt Resuscitation' Order – DNAR), should usually only be inserted after consultation with the patient: see R (Tracey) v Cambridge University Hospitals NHS Foundation Trust and others [2014] EWCA Civ 822 (17 June 2014).
The facts have been widely aired in the media: see, for example, here.
Mrs. Tracey had terminal lung cancer. Her clinicians indicated in the notes that no attempts at resuscitation should be made. Her family found out about this, and were outraged, saying that the DNAR order should not have been made without consultation with Mrs. Tracey. Their quarrel was not with the medical appropriateness of the determination that resuscitation would not be in Mrs. Tracey's best interests, but with the procedure  - the failure to consult.  This, they said, violated Mrs. Tracey's rights under Article 8 of the ECHR.
The Resuscitation Council, intervening, said that a requirement to consult with the patient would interfere with clinicians' ability to deliver individual and compassionate care. A patient might, for instance, be very distressed by a discussion about a possible DNAR order.
The outcome can be briefly stated:
Mrs. Tracey's Article 8 rights were engaged by recording the DNAR in the notes. This followed from, inter alia, Pretty v UK (2002) 35 EHRR 1.
Her Article 8(1) rights were violated by failing to involve her in the process
Article 8(2) required the policy adopted by a Trust in relation to DNAR orders to be sufficiently clear and accessible: see Purdy v DPP [2009] UKHL 45; [2010] 1 AC 345.
The absence of a mandatory national DNAR policy was not a violation of Article 8. Local policies would, if properly formulated, satisfy the demands of Article 8(2)
The concerns of the Resuscitation Council were real, but could be met by an important caveat: there should be consultation with the patient unless the clinician 'thinks that the patient will be distressed by being consulted and that distress might cause the patient harm.' Continue reading
by Dominic Wilkinson (@Neonatalethics)
One of my registrars asked an interesting question this morning. A commonly used life-saving medicine in newborn intensive care is derived from animal products; should parents be told?
Originally posted on the OUP blog. Reposted with the permission of the author
Tony Hope is a Uehiro fellow, Emeritus Professor of Medical Ethics at the University of Oxford and the author of Medical Ethics: A Very Short Introduction.
Science and morality are often seen as poles apart. Doesn't science deal with facts, and morality with, well, opinions? Isn't science about empirical evidence, and morality about philosophy? In my view this is wrong. Science and morality are neighbours. Both are rational enterprises. Both require a combination of conceptual analysis, and empirical evidence. Many, perhaps most moral disagreements hinge on disagreements over evidence and facts, rather than disagreements over moral principle.
Consider the recent child euthanasia law in Belgium that allows a child to be killed – as a mercy killing – if: (a) the child has a serious and incurable condition with death expected to occur within a brief period; (b) the child is experiencing constant and unbearable suffering; (c) the child requests the euthanasia and has the capacity of discernment – the capacity to understand what he or she is requesting; and, (d) the parents agree to the child's request for euthanasia. The law excludes children with psychiatric disorders. No one other than the child can make the request.
Is this law immoral?
By Dominic Wilkinson (@NeonatalEthics)
The BBC reports today on a recent organ donation initiative in Brazil. This initiative has led to a 400% increase in the numbers of heart transplants in a local hospital. The waiting list for organs in the city of Recife reportedly dropped to zero in the first year after introduction of this innovation.
What sort of initiative could lead to such a dramatic increase in organ donation numbers? Continue reading →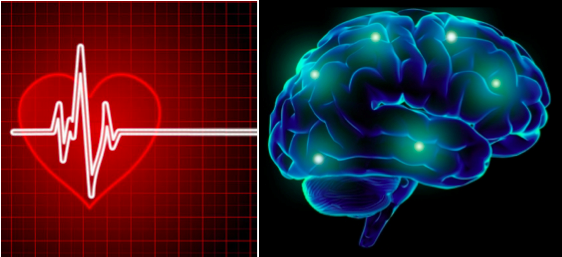 Last week, we held an expert workshop with key stakeholders to discuss our recent Oxford Martin School policy paper. Our policy paper put forward proposals for how we thought cognitive enhancement devices such as brain stimulators should be regulated. At present, if these sorts of devices do not make medical treatment claims (but instead claim to make you smarter, more creative or a better gamer, say) then they are only subject to basic product safety requirements. In our paper we suggested that cognitive enhancement devices should be regulated in the same way as medical devices and discussed how this could be implemented. Indeed, the devices that are being sold for enhancement of cognitive functions use the very same principles as devices approved by medical device regulators for research into the treatment of cognitive impairment or dysfunction associated with stroke, Parkinson's disease and depression (amongst other conditions). Being the same sorts of devices, acting via similar mechanisms and posing the same sorts of risks, there seemed to be a strong argument for regulation of some form and an equally strong argument for adopting the same regulatory approach for both medical and enhancement devices.
Having published our paper, we were very keen to hear what people more closely involved in making policy and drafting legislation thought of our proposals. Individuals from the Medical and Healthcare Products Regulatory Agency, the EU New and Emerging Technologies Working Group, a medical devices company, the Nuffield Council on Bioethics, and experts on responsible innovation and on brain stimulation joined us. Overall, the response to our recommendations was positive: all participants agreed that some regulatory action should be taken. There was a general consensus that this regulation should protect consumers but not curtail their freedom to use devices, that manufacturers should not be over-burdened by unnecessary regulatory requirements, and that innovation should not be stifled. Continue reading →
Imagine that you and your partner are having a baby in hospital. Tragically something goes wrong unexpectedly during birth and the baby is born blue. He urgently needs resuscitation if there is to be a chance of preventing permanent severe brain damage. How long would it be reasonable for doctors to wait before starting resuscitation? 15 minutes? 5 minutes? 1 minute?
What would be a reasonable excuse for delaying the commencement of resuscitation? They wanted to get a cup of coffee? The mother wanted to hold the baby first? The mother had catastrophic bleeding and this needed urgent attention?
If it were my baby, I would not want any delay in starting resuscitation. And there would be no justification for delaying resuscitation except some more serious, more urgent problem for another patient, such as the mother.
Yet when people choose homebirth, delay is precisely what they choose. It is simply not possible to start advanced resuscitation in the home within minutes. And their reason is not typically some relevant competing health concern that necessitates delivery at home.
Choosing home birth is choosing delay if some serious problem arises which requires immediate resuscitation.
The newspapers today are full of the horrifying story of three children who were found dead in their family home in South London on Tuesday.  The children had all apparently been diagnosed with a severe genetic disorder (spinal muscular atrophy), that was likely to lead to death in early childhood. Their mother has today been charged with their murder.
There are relatively few details available at this stage, and doubtless more will emerge over coming days and months. It would be premature to comment on the specific circumstances of the case (and the family has asked the public and media to refrain from speculation). However, it is likely that as those details do emerge that commentary on the case will take up one of two themes. Some commentators will point to the enormous strain of caring for severely disabled and terminally ill children, and perhaps bemoan the lack of available supportive services. Others (perhaps with disability or with personal experience of caring for the disabled) will react with horror at the idea of a parent killing their child, and reject any attempt to use child disability as a form of excuse for the crime. Continue reading →