Just over a week ago, prominent scientists in Nature and Science called for a ban for DNA modification in human embryos. This is because the scientists presume that now it actually would be possible to alter the genome in a human embryo in order to treat genetic diseases. Consequently, this would result in modified DNA in germ cells that would be inherited to future generations. The scientists wish to have a full ethical, legal, and public discussion before any germ-line modifications will be made. Furthermore, issues of safety are of importance.
The scientists' statement is of utmost importance and hopefully this ethical, legal, and public discussion will emerge. However, the discussion on germ-line DNA modification is at danger if the debate will be taken to the level of science fictional superhumans, as already has happen. Not only can such discussion cause unnecessary public worry, it also leads the deliberation away from the actual and urgent questions.
By Dominic Wilkinson @NeonatalEthics
The UK supreme court last week awarded a woman £5 million in compensation after her obstetrician failed to warn her of a risk that she would have difficulty delivering her baby. Over on the JME Blog Kirsty Keywood discusses some interesting and important legal elements of this judgment for the practice of informed consent and how this will be evaluated in negligence claims.
However, the case raises one important ethical issue. Several expert witnesses in the Montgomery case testified that informing women of even very low risks of complications of vaginal birth would likely lead to a significant increase in the number of women choosing elective caesarean section.
If that is true, would it be justified for doctors to deliberately not discuss such risks? Continue reading →
It's a beautiful warm sunny day, and you have decided to take your children to join a group of friends for a barbecue at the local public park. The wine is flowing (orange juice for the kids), you have managed not to burn the sausages (vegetarian or otherwise), and there is even an ice-cream van parked a conveniently short walk away.
An idyllic scenario for many of us, I'm sure you will agree; one might even go so far as to suggest that this is exactly the sort of thing that public parks are there for; they represent a carefree environment in which we can enjoy the sunshine and engage in recreational communal activities with others. Continue reading →
This essay, by Oxford undergraduate student Fionn O'Donovan, is one of the four shortlisted essays in the undergraduate category of the inaugural Oxford Uehiro Prize in Practical Ethics.
In light of the value of personal relationships, is immortality desirable?
In the future it is likely that advances in medicine will grant us the opportunity to prevent the process of ageing. The question of whether eternal life would be a good thing will then be of the utmost practical importance to humanity. In this essay, I claim that it would be, and that Williams' concerns about immortality[1] can be assuaged with consideration of how life always gives us at least an opportunity to realise something commonly held to be incommensurably valuable, namely good relationships with others. I note here that, for the purposes of this essay, I assume there is no afterlife. I also want to note that the issues of immortality and euthanasia are linked: a similar question about whether death is ever desirable is central to debate on both. Therefore, many of the considerations I present below could also be used to support a more pro-life view on euthanasia. Continue reading →
The latest issue of the Journal of Medical Ethics is out, and in it, Professor Nigel Biggar—an Oxford theologian—argues that "religion" should have a place in secular medicine (click here for a link to the article).
Some people will feel a shiver go down their spines—and not only the non-religious. After all, different religions require different things, and sometimes they come to opposite conclusions. So whose religion, exactly, does Professor Biggar have in mind, and what kind of "place" is he trying to make a case for?
by Dominic Wilkinson @NeonatalEthics
On the 29th of January, Paediatric Palliative Care Specialist Dr Richard Hain gave th
e first St Cross Special Ethics Seminar for Hilary Term.
Dr Hain's talk was titled "Mere Practicality?  Infants, interests and the value of life". The talk abstract and a link to a podcast of his talk can be found below.
The main focus of the talk was on contemporary accounts of medical ethics and in particular on the challenge of finding an adequate account that addresses the needs of human infants. Hain drew an analogy with a blood pressure cuff or "sphygmomanometer". Blood pressure cuffs wrap around the upper arm, and air is pumped in to them until blood flow stops through the arm (this gives a reading of the pressure in the patient's arteries). Adult-sized blood pressure cuffs don't work well for children or infants. A too large cuff will usually give a reading that is too low because it doesn't take as much air to cut off the blood flow. It underestimates a child's true blood pressure.
On the supposed distinction between culture and religion: A brief comment on Sir James Munby's decision in the matter of B and G (children)
By Brian D. Earp (@briandavidearp)
Introduction
What is the difference between 'culture' and 'religion' … ? From a legal standpoint, this question is important: practices which may be described as being 'religious' in nature are typically afforded much greater protection from interference by the state than those that are understood as being 'merely' cultural. One key area in which this distinction is commonly drawn is with respect to the non-therapeutic alterations of children's genitals. When such alteration is done to female children, it is often said to be a 'cultural' practice that does not deserve legal protection; whereas, when it is done to male children, it is commonly said to be a 'religious' practice – at least for some groups – and must therefore not be restricted (much less forbidden) by law.
Is this a valid distinction?
Imagine that there was a law which prevented 150 children a year suffering from a life threatening liver or kidney failure from receiving a transplant. This would be unethical. But this is precisely the current state of affairs for around 150 children every year in the UK suffering from mitochondrial disease, or mitochondrial failure.
From an ethical perspective, mitochondrial transfer is most accurately described as a form of transplantation, or "micro-organ" transplantation.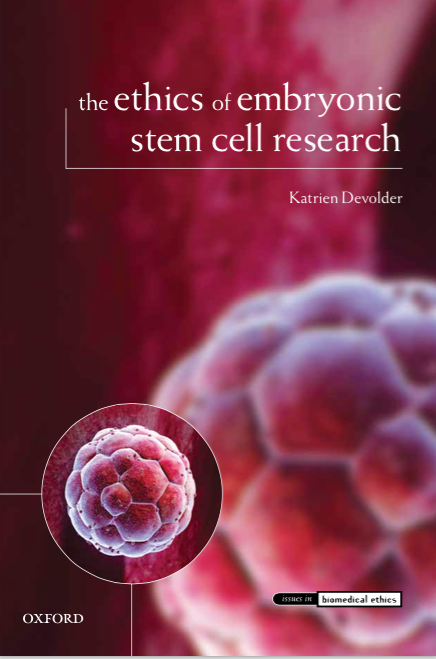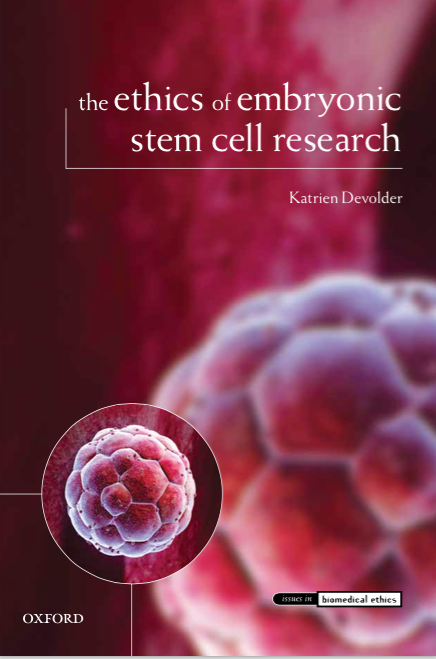 There is wide agreement that embryonic stem cell research holds unique promise for developing therapies for currently incurable diseases and conditions, and for important biomedical research. However, as it is currently done, the isolation of embryonic stem cells involves a process in which an early embryo is destroyed, which many find highly problematic.
This has resulted in what I refer to in my book as
The Problem. Either one supports embryonic stem cell research and accepts resulting embryo destruction, or one opposes embryonic stem cell research and accepts that the potential benefits of this research will be foregone. Continue reading →
Alternative medicine is a trendy topic to discuss – both by despising and praising it in a contradictory manner. But there is something controversial in the categorical critique towards it. The controversies and fallacies in the categorical praise are much elaborated and I will mostly leave aside that part. Continue reading →