The latest issue of the Journal of Medical Ethics is out, and in it, Professor Nigel Biggar—an Oxford theologian—argues that "religion" should have a place in secular medicine (click here for a link to the article).
Some people will feel a shiver go down their spines—and not only the non-religious. After all, different religions require different things, and sometimes they come to opposite conclusions. So whose religion, exactly, does Professor Biggar have in mind, and what kind of "place" is he trying to make a case for?
by Dominic Wilkinson @NeonatalEthics
On the 29th of January, Paediatric Palliative Care Specialist Dr Richard Hain gave th
e first St Cross Special Ethics Seminar for Hilary Term.
Dr Hain's talk was titled "Mere Practicality?  Infants, interests and the value of life". The talk abstract and a link to a podcast of his talk can be found below.
The main focus of the talk was on contemporary accounts of medical ethics and in particular on the challenge of finding an adequate account that addresses the needs of human infants. Hain drew an analogy with a blood pressure cuff or "sphygmomanometer". Blood pressure cuffs wrap around the upper arm, and air is pumped in to them until blood flow stops through the arm (this gives a reading of the pressure in the patient's arteries). Adult-sized blood pressure cuffs don't work well for children or infants. A too large cuff will usually give a reading that is too low because it doesn't take as much air to cut off the blood flow. It underestimates a child's true blood pressure.
On the supposed distinction between culture and religion: A brief comment on Sir James Munby's decision in the matter of B and G (children)
By Brian D. Earp (@briandavidearp)
Introduction
What is the difference between 'culture' and 'religion' … ? From a legal standpoint, this question is important: practices which may be described as being 'religious' in nature are typically afforded much greater protection from interference by the state than those that are understood as being 'merely' cultural. One key area in which this distinction is commonly drawn is with respect to the non-therapeutic alterations of children's genitals. When such alteration is done to female children, it is often said to be a 'cultural' practice that does not deserve legal protection; whereas, when it is done to male children, it is commonly said to be a 'religious' practice – at least for some groups – and must therefore not be restricted (much less forbidden) by law.
Is this a valid distinction?
Imagine that there was a law which prevented 150 children a year suffering from a life threatening liver or kidney failure from receiving a transplant. This would be unethical. But this is precisely the current state of affairs for around 150 children every year in the UK suffering from mitochondrial disease, or mitochondrial failure.
From an ethical perspective, mitochondrial transfer is most accurately described as a form of transplantation, or "micro-organ" transplantation.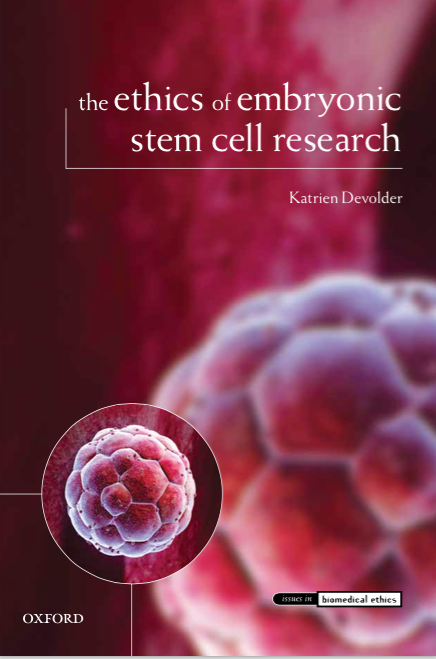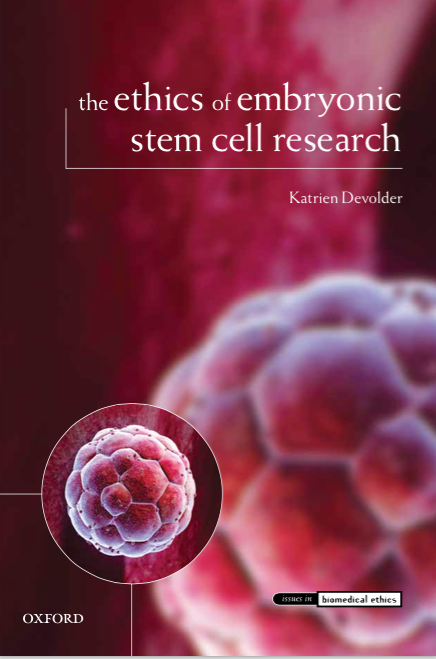 There is wide agreement that embryonic stem cell research holds unique promise for developing therapies for currently incurable diseases and conditions, and for important biomedical research. However, as it is currently done, the isolation of embryonic stem cells involves a process in which an early embryo is destroyed, which many find highly problematic.
This has resulted in what I refer to in my book as
The Problem. Either one supports embryonic stem cell research and accepts resulting embryo destruction, or one opposes embryonic stem cell research and accepts that the potential benefits of this research will be foregone. Continue reading →
Alternative medicine is a trendy topic to discuss – both by despising and praising it in a contradictory manner. But there is something controversial in the categorical critique towards it. The controversies and fallacies in the categorical praise are much elaborated and I will mostly leave aside that part. Continue reading →
I was recently lucky enough to receive an advance copy of Charles Camosy's forthcoming book to review – 'Beyond the abortion wars: a way forward for a new generation'. In this book, Camosy masterfully traverses the 'battleground' between the 'pro-life' and 'pro-choice'1 camps in order to show that this battleground is in fact no such thing. In fact, as Camosy notes, the majority of the American public actually agree on a middle-ground position on abortion. Despite what one might think from reading certain media outlets and Twitter wars, there is actually a large consensus in the public regarding abortion. This insight is deceptively powerful. By demonstrating the areas of agreement, Camosy is able to help guide us beyond the abortion wars to allow a way forward for a new generation.
Consider:
An 11 year-old girl, J.J., is diagnosed with high-risk acute lymphoblastic leukemia, a type of cancer that arises in the bone marrow. She is put on a 32-day course of chemotherapy with an estimated success rate of over 90%. Her doctors don't know of anyone who has survived this illness without such a course of treatment. However, after just 10 days, her mother withdraws her consent to J.J.'s chemotherapy in order to pursue alternative, non-western remedies. J.J. doesn't object, but both of her doctors believe that J.J. doesn't understand either her illness or the importance of the treatment she is on. In all matters, she defers to her mother who is also her surrogate decision maker. The hospital in which J.J. is a patient appeals to Child Services, stating that by ceasing treatment J.J.'s mother has put J.J. into the position of a child in need of protection. Such a status would permit the hospital to continue treatment despite disagreement from J.J's mother (in her capacity as surrogate decision maker). The case goes to trial, and a ruling is made in favour of J.J.'s mother. J.J. is taken out of the hospital in order to pursue non-western treatment alternatives. It is very likely that J.J. will die. Continue reading →
New open access publication: announcement:
In a recently published article, Hannah Maslen, Roi Cohen Kadosh, Julian Savulescu and I present an argument about the permissible (and not-so-permissible) uses of non-invasive brain stimulation technology in children. We consider both children who may be suffering from a specific neurological disorder, for whom the stimulation is intended as a 'treatment', and those who are otherwise healthy, for whom the stimulation is intended as 'enhancement'. For the full article and citation, see here:
Maslen, H., Earp, B. D., Cohen Kadosh, R., & Savulescu, J. (2014). Brain stimulation for treatment and enhancement in children: An ethical analysis. Frontiers in Human Neuroscience, Vol. 8, Article 953, 1-5. Continue reading →
A placebo can be understood as a medical intervention that lacks direct specific therapeutic effects on the condition for which it has been prescribed, but which can nonetheless help to ameliorate a patient's condition. In March 2013, a study by Howick et al. suggested that the vast majority of UK general practitioners (GPs) have prescribed a placebo at some point in their career. This finding was somewhat controversial and received national media coverage in the UK (here and here). Part of the reason for this controversy is that the use of placebos in clinical practice is often deemed to be morally problematic, in so far as it often involves the intentional deception of the patient. Continue reading →