There is a long overdue crisis of confidence in the biological and medical sciences. It would be nice – though perhaps rather ambitious – to think that it could transmute into a culture of humility.
A recent comment in Nature observes that: 'An unpublished 2015 survey by the American Society for Cell Biology found that more than two-thirds of respondents had on at least one occasion been unable to reproduce published results. Biomedical researchers from drug companies have reported that one-quarter or fewer of high-profile papers are reproducible.'
Reproducibility of results is one of the girders underpinning conventional science. The Nature article acknowledges this: it is accompanied by a cartoon showing the crumbling edifice of 'Robust Science.'
As the unwarranted confidence of scientists teeters and falls, what will – and what should – happen to bioethics?
Understanding is a fundamental concept in medical ethics. I want to discuss two contrasting senses in which medical treatments require understanding on behalf of the patient. The first of these is very familiar, and much discussed. The second is less so. Continue reading →
Christopher Chew
Monash University
In the strange, upside-down world of the Southern Hemisphere, cold and gloomy Winter is quietly slinking away, and raucous Spring in all his glory begins to stir. Ah, Spring! The season of buds and blooms and frolicking wildlife. One rare species of wildlife, however, finds itself subject to an open hunting season this Spring – the anti-vaxxer.
In April this year, the Australian Federal Government announced a so-called "no jab, no pay" policy. Families whose children are not fully vaccinated will now lose subsidies and rebates for childcare worth up to almost AUD$20,000 per child, except if there are valid medical reasons (e.g. allergies). Previously, exemptions had been made for conscientious and religious objectors, but these no longer apply forthwith.
Taking things a step further, the Victorian State Government earlier this week announced an additional "no jab, no play" policy. Children who are not fully vaccinated, except once again for valid medical reasons, will additionally now be barred from preschool facilities such as childcare and kindergartens.
I should, at this point, declare my allegiances – as a finishing medical student, I am utterly convinced by the body of scientific evidence supporting the benefits of childhood vaccination. I am confident that these vaccines, while posing a very, very small risk of severe side-effects like any other medicine, reliably prevent or markedly reduce the risk of contracting equally severe diseases. And finally, I believe that the goal of universal childhood vaccination is one worth pursuing, and is immensely beneficial to public health.
Despite my convictions, however, I still find myself wondering if the increasingly strict vaccination regime in Australia, and every-increasing punishments for anti-vaxxers, is necessarily the best means to go about achieving a worthy goal. It's not clear, to me, that the recent escalation will have significant positive effects beyond a mere simple political stunt.
The UK government has announced plans to review the possibility of stripping drug addicts, alcoholics and obese individuals of benefits if they refuse treatment for their conditions. In support of the review, a consultation paper claims that the review is intended to ". . . consider how best to support those suffering from long-term yet treatable conditions back into work or to remain in work."
One concern that has been raised against the plans is that stripping these individuals of their benefits is unlikely to be effective in getting them to seek treatment, with the Mirror reporting one campaigner as suggesting that "(this strategy) didn't work in the Victorian times, (and) it's not going to work now".
In this post, I shall consider a challenge to the lawfulness of the proposals that is based on the claim that they would coerce individuals into accepting treatment. This is in fact a challenge that Sarah Woolaston, chair of the Health Select Committee has herself raised.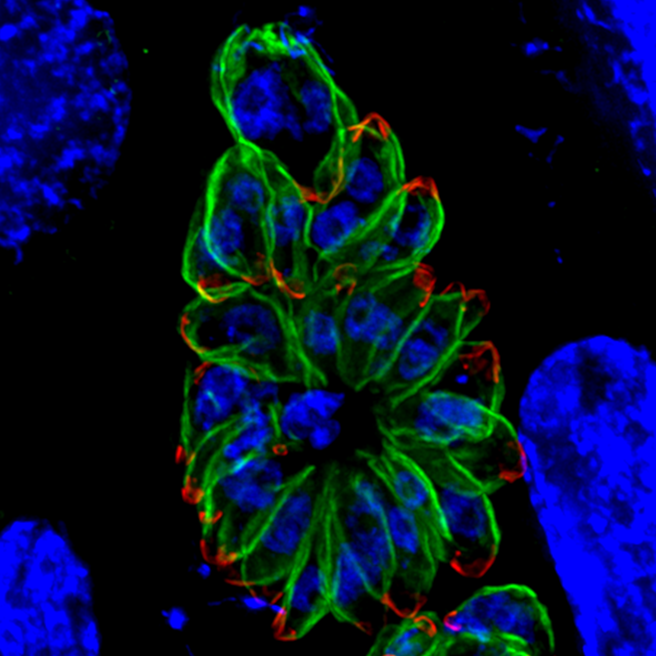 Many people are suspicious about being manipulated in their emotions, thoughts or behaviour by external influences, may those be drugs or advertising. However, it seems that – unbeknown to most of us – within our own bodies exist a considerable number of foreign entities. These entities can change our psychology to a surprisingly large degree. And they pursue their own interests – which do not necessarily coincide with ours.
By Hannah Maslen, Jonathan Pugh and Julian Savulescu
According to the NHS, the number of hospital admissions across the UK for teenagers with eating disorders has nearly doubled in the last three years. In a previous post, we discussed some ethical issues relating to the use of deep brain stimulation (DBS) to treat anorexia nervosa (AN). Although the trials of this potential treatment are still in very early, investigational stages (and may not necessarily become an approved treatment), the invasive nature of the intervention and the vulnerability of the potential patients are such that anticipatory ethical analysis is warranted. In this post, we show how different possible mechanisms of intervention raise different questions for philosophers to address. The prospect of intervening directly in the brain prompts exploration of the relationships between a patient's various mental phenomena, autonomy and identity. Continue reading →
 Written By: Roy Gilbar, Netanya Academic College, Israel, and Charles Foster
In the recent case of ABC v St. George's Healthcare NHS Trust and others,1 [http://www.bailii.org/ew/cases/EWHC/QB/2015/1394.html] a High Court judge decided that:
(a) where the defendants (referred to here jointly as 'X') knew that Y, a prisoner,  was suffering from Huntingdon's Disease ('HD'); and
(b) X knew that Y had refused permission to tell Y's daughter, Z (the claimant), that he had HD (and accordingly that there was a 50% chance that Z had it (and that if Z had it there was, correspondingly, a 50% chance that the fetus she was then carrying would have HD),
X had no duty to tell Z that Y was suffering from HD. Z said that if she had known of Y's condition, she would have had an abortion. Continue reading →