By Charles Foster and Jonathan Herring
Scene 1: An Intensive Care Unit
Like many patients in ICU, X is incapacitous. He also needs a lot of care. Much of that care involves needles. Late at night, tired and harassed, Nurse Y is trying to give X an intravenous injection. As happens very commonly, she sticks herself with the needle.
Nurse Y is worried sick. Perhaps she will catch HIV, hepatitis, or some other serious blood-borne infection? She goes tearfully to the Consultant in charge.
'Don't worry', he says. 'We'll start you on the regular post-exposure prophylaxis. But to be even safer, we'll test some of X's blood for the common infections. I doubt he'll be positive, but if he is, we'll start you straight away on the necessary treatment. We needn't take any more blood: there are plenty of samples already available.'
A sample of blood is submitted for analysis. Continue reading →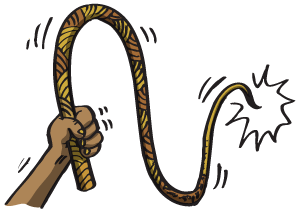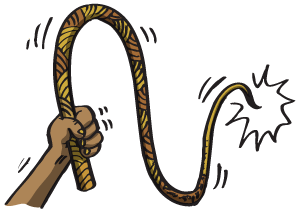 Studies have shown that regular physical activity has benefits for mental health: exercise can help people to recover from depression and anxiety disorders. However, not all people like exercise, and a mental disorder like depression can additionally decrease motivation for physical activity. So the disorder itself might inhibit behaviour that helps to overcome it.
We would assume that pressurising people is no solution here: several studies have shown that restricting freedom of choice or control increases stress in both humans and animals. However, new research tentatively indicates that controllability might play a smaller role than expected when it comes to exercise, and that even forced exercise might protect against depression and anxiety symptoms: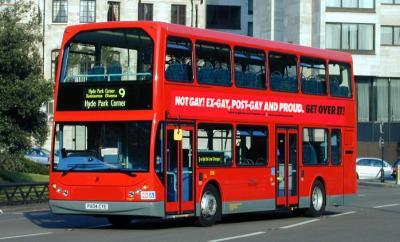 Various news sources—including The Huffington Post, Gay Star News, and the London Evening Standard—are reporting a High Court case in which a campaigner for gay conversion therapy is fighting Transport for London (TfL) over a ban on its bus adverts that suggest that homosexuality can be 'cured'.
Dr Mike Davidson is head of Core Issues Trust which, according to its website, is 'a non-profit Christian ministry supporting men and women with homosexual issues who voluntarily seek change in sexual preference and expression'. Davidson, who is married with children, insists that his own gay feelings were removed by therapy. He told The Huffington Post that he had homosexual feelings 'from the moment [he] opened [his] eyes'. Even so, he believes that 'gay' is a 'late twentieth century political construction' that people can reject. His adverts read, 'Not gay! Ex-gay, post-gay and proud. Get over it!'—a response to similar posters by lesbian, gay and bisexual charity Stonewall which read, 'Some people are gay. Get over it!' Davidson's adverts have been deemed 'offensive to gays' by London Mayor Boris Johnson, who is also head of TfL. Continue reading →
In the light of the unfolding horsemeat scandal, it was only a matter of time before some equine entrails were uncovered in an Ikea meatball. This is a shame on many levels, not least for the poor pigs, cows, and horses whose flesh will now end up as landfill. I personally am quite partial to an Ikea meatball, would not object on the mere grounds that it contained horsemeat (I think I would have been hard pressed to identify the ingredients anyway prior to the scandal), and recently enjoyed an Ikea meatball dinner in Budapest with a colleague from the Uehiro Centre, not a million miles from where the offending meatball was uncloaked. But for those who consider eating Ikea meatballs intrinsically good, but eating horsemeat intrinsically bad, how could they be advised?
Natalia Lee and Adrian Carter, from the Neuroethics group at the University of Queensland Centre for Clinical Research, Australia and Members of the International Neuroethics Society
Follow NeuroethicsUQ on Twitter by clicking here
Many of us enjoy foods that are high in sugar, fat, salt, or a combination of the three; take savoury biscuits for example. Dr. David Kessler's The End of Overeating explores in detail the art and science behind the creation of highly palatable foods. Despite their appeal, most of us are able to exhibit adequate control when consuming or over consuming these foods. However, there is a subset of the population for whom control over these foods becomes problematic and can result in unhealthy weight gain or obesity. For these individuals, consumption can become life threatening. Why is it that some who wish to reduce their intake of these foods are not able to do so? Continue reading →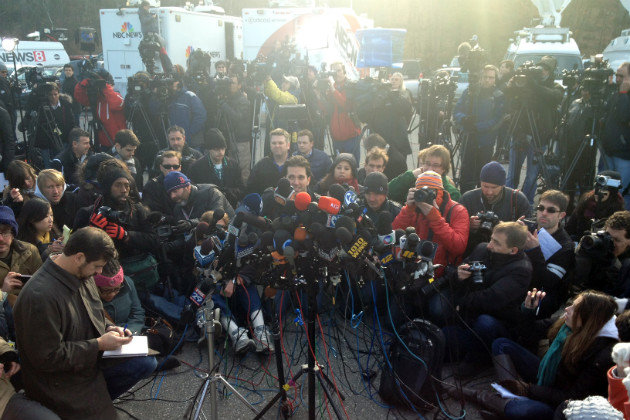 On the morning of December 14th, 20-year old Adam Lanza opened fire within the halls of Sandy Hook Elementary School in Newtown, Connecticut, killing 20 children and six adult staff members before turning his gun on himself. In the hours that followed, journalists from every major news station in the nation inundated the tiny town, and in the days that followed, the country as a whole started down a familiar path characterized best by the plethora of 'if only-isms'.
It began in the immediate hours following the shooting: if only we had stricter gun control laws, this wouldn't have happened. This is perhaps an unsurprising first response in a country that represents 4.5% of the world's population and 40% of the world's civilian firearms.[1] Over the next few days, as a portrait of the shooter began to emerge and friends and family revealed that he was an avid gamer, a second theory surfaced in the headlines: if only our children weren't exposed to such violent video games, this tragedy never would have occurred.[2] [3] And just in the past few days, public discourse has converged on the gunman's mental health, the general conclusion being that if only we had better mental health services in place, this wouldn't have happened.[4][5] (The National Rifle Association [NRA] even tried to jump on board, suggesting that "26 innocent lives might have been spared" if only we had an armed police guard in every school in America.[6] They seem to be the only ones taking themselves seriously.[7]) Continue reading →
Dr Philip Lee, Conservative MP for Bracknell and a practising GP, today suggested that people whose lifestyle choices lead to medical problems should have to contribute towards their healthcare costs. He apparently highlighted type 2 diabetes – which can be brought on by an unhealthy diet, being overweight, and lack of exercise, although some people are genetically disposed to it – and is quoted in the Huffington Post as saying, 'If you want to have doughnuts for breakfast, lunch and dinner, fine, but there's a cost'.
At first glance, the idea that those who lead unhealthy lifestyles should bear the burden of their own resulting health problems seems fair. But there are serious problems with this idea. Let us consider two of them. Continue reading →
On November 6th, while most of the world focused on the United States' presidential election, the citizens of Los Angeles County confronted a slightly more explicit question at the voting booth: should porn performers be required to wear condoms while filming? Nearly fifty-six percent of LA county voters said yes. Continue reading →