It's a beautiful warm sunny day, and you have decided to take your children to join a group of friends for a barbecue at the local public park. The wine is flowing (orange juice for the kids), you have managed not to burn the sausages (vegetarian or otherwise), and there is even an ice-cream van parked a conveniently short walk away.
An idyllic scenario for many of us, I'm sure you will agree; one might even go so far as to suggest that this is exactly the sort of thing that public parks are there for; they represent a carefree environment in which we can enjoy the sunshine and engage in recreational communal activities with others. Continue reading →
This essay, by Oxford graduate student Miles Unterreiner, is one of the two finalists in the graduate category of the inaugural Oxford Uehiro Prize in Practical Ethics. Miles will be presenting this paper, along with three other finalists, at the 12th March final.
May the state limit the free speech of individuals who advocate against vaccines intended to combat infectious disease?

"Freedom is the most contagious virus known to man."
-Hubert H. Humphrey
Philosophical arguments concerning freedom of speech have traditionally focused upon which types of expression the state apparatus may justly limit, and under which circumstances it may do so. The state has therefore been the locus of history's most celebrated works on the subject, including John Milton's Areopagitica (1644), chapter 20 of Spinoza's Tractatus Theologico-Politicus (1670), and perhaps most famously J.S. Mill's On Liberty (1859). Mill's argument in favor of the free exchange of ideas remains today the most lasting and the most relevant, and his formulation of the "harm principle" – that "the only purpose for which power can be rightfully exercised over any member of a civilized community, against his will, is to prevent harm to others" – continues to undergird significant components of law and policy in industrialized democracies today.[1] Continue reading →
The latest issue of the Journal of Medical Ethics is out, and in it, Professor Nigel Biggar—an Oxford theologian—argues that "religion" should have a place in secular medicine (click here for a link to the article).
Some people will feel a shiver go down their spines—and not only the non-religious. After all, different religions require different things, and sometimes they come to opposite conclusions. So whose religion, exactly, does Professor Biggar have in mind, and what kind of "place" is he trying to make a case for?
On the supposed distinction between culture and religion: A brief comment on Sir James Munby's decision in the matter of B and G (children)
By Brian D. Earp (@briandavidearp)
Introduction
What is the difference between 'culture' and 'religion' … ? From a legal standpoint, this question is important: practices which may be described as being 'religious' in nature are typically afforded much greater protection from interference by the state than those that are understood as being 'merely' cultural. One key area in which this distinction is commonly drawn is with respect to the non-therapeutic alterations of children's genitals. When such alteration is done to female children, it is often said to be a 'cultural' practice that does not deserve legal protection; whereas, when it is done to male children, it is commonly said to be a 'religious' practice – at least for some groups – and must therefore not be restricted (much less forbidden) by law.
Is this a valid distinction?
Alternative medicine is a trendy topic to discuss – both by despising and praising it in a contradictory manner. But there is something controversial in the categorical critique towards it. The controversies and fallacies in the categorical praise are much elaborated and I will mostly leave aside that part. Continue reading →
I highly recommend Leif Wenar's essay "Poverty Is No Pond" – especially to those not yet familiar with, but interested in, the empirical complexities involved in giving to overseas poverty-fighting charities.  Wenar's main aim in his essay is to criticize Peter Singer's 2009 book The Life You Can Save for (i) being overly optimistic about the quality of information available on the effects of giving to various charities, and (ii) failing to emphasize that every charitable donation also comes with some risk of harming people living in extreme poverty.  I'll only briefly address (i), and then turn to and focus primarily on (ii).
Imagine that you have been left a large legacy, and would like to donate it to a charity, with a view to doing the most good possible.
It's natural to think that one set of charities you should consider are those which cheaply save people's lives, and perhaps particularly young people's lives. For then you can count the good in the rest of those people's lives as a good you've brought about. Continue reading →
 www.jimaceverett.com
A common theme running through debates on combating global problems like poverty and common change is the idea that something must be done. Usually, this is taken to mean that some prosocial behaviour must be actively encouraged and sought out: for example, encouraging people to recycle, or having public health campaigns to encourage people to vaccinate. These solutions typically require individuals going out of their way to do what is often a costly behaviour, and consequently, have only limited success. But what if prosocial behaviour could also be encouraged by making use of the passivity of human nature? What if people could do good by doing nothing?
Following six months in the UK with no access to a television, I've had the opportunity to rediscover the delights of prime-time news media exposure since returning to Australia.
If I had to point to the (world) issue that is foremost in the media's minds at the moment, I would probably gesture wildly at the current concerns over the conflict with ISIS (or ISIL) in the Middle East. Indeed, it seems so important to the public that it is one of the few causes that currently has complete bipartisan political support; and to such an extent that the current Treasurer has been (subtly) reprimanded by Prime Minister Tony Abbot for daring to question the Opposition's commitment. Continue reading →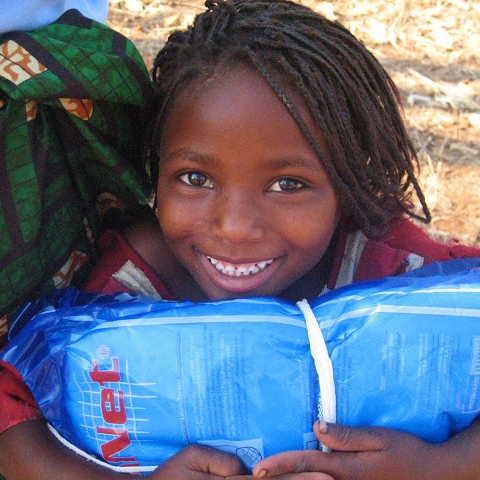 Like Prot – the lovable character played by Kevin Spacey in the underrated movie K-PAX – you're an intelligent benevolent extraterrestrial who has just been beamed to Earth.  Sadly, unlike Prot, you have no return ticket.  The good news for you is that just moments after hopping off of your beam of light, you found a briefcase stuffed with $3 million.  Being benevolent, and having concern for the inhabitants of Earth, you decide to give nearly all of this money to charity.  Being completely new to the planet, however, you do not yet have any special concern for anyone here – no friends, no loved ones.  Having this equal concern for everyone, you want simply to do the most good possible, and so you decide to give this money to the most cost-effective charities you can find.
Exit science fiction scenario.
One important difference between each of us and this Prot-agonist is that we do have friends and loved ones; we have rich shared histories with them, we care deeply about them, and, crucially, the level of concern we have for them is not on a par with the general concern we have for strangers.  If your fiancé were drowning in a lake to your north, and ten strangers were drowning in a lake to your south, and you could either rescue the one to your north or instead the ten to your south (but not all eleven!), you'd probably head north.  Whether this constitutes morally good behavior on your part is a matter of controversy among contemporary ethical theorists.  But let's assume the commonsense view that it's not wrong of you to save your fiancé over the ten others.  This degree of special partial concern is, we'll suppose, justified.