Dr Alberto Giubilini, Senior Research Fellow at the Oxford Uehiro  Centre for Practical Ethics and Wellcome Centre for Ethics and Humanities was part of an independent rapid-response project to develop an ethical framework for COVID-19 swab testing for NHS workers. Following a stakeholder consultation, the expert group have published a report identifying ethical considerations and providing practical guidance and recommendations to identify good practice and support improvement.
by Roger Crisp
Utilitarianism is in the news. It was widely believed that the UK government's so-called 'herd immunity' strategy, which involved sacrificing the important interests of a relative few for the sake of benefits for the many, was motivated by a commitment to utilitarianism. Now several commentators around the world have suggested that decisions to ease lockdowns so as to 'open economies' can also be seen for similar reasons as utilitarian. Continue reading →
By Charles Foster

It has been a terrible few months for moral philosophers – and for utilitarians in particular. Their relevance to public discourse has never been greater, but never have their analyses been so humiliatingly sidelined by policy makers across the world. The world's governments are all, it seems, ruled by a rather crude vitalism. Livelihoods and freedoms give way easily to a statistically small risk of individual death.
That might or might not be the morally right result. I'm not considering here the appropriateness of any government measures, and simply note that whatever one says about the UK Government's response, it has been supremely successful in generating fear. Presumably that was its intention. The fear in the eyes above the masks is mainly an atavistic terror of personal extinction – a fear unmitigated by rational risk assessment. There is also a genuine fear for others (and the crisis has shown humans at their most splendidly altruistic and communitarian as well). But we really don't have much ballast.
The fear is likely to endure long after the virus itself has receded. Even if we eventually pluck up the courage to hug our friends or go to the theatre, the fear has shown us what we're really like, and the unflattering picture will be hard to forget.
I wonder what this new view of ourselves will mean for some of the big debates in ethics and law? The obvious examples are euthanasia and assisted suicide. Continue reading →

Written by Alberto Giubilini
Wellcome Centre for Ethics and Humanities – Oxford Uehiro Centre for Practical Ethics
University of Oxford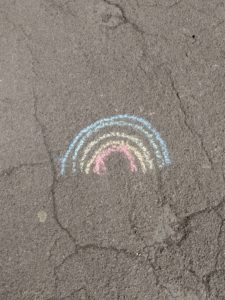 Main point:
Lockdown measures to contain the spread of COVID-19 have so far been compulsory in most countries. In the same way, use of contact tracing apps should be compulsory once lockdown measures are relaxed. And in the same way, vaccination should be compulsory once the COVID-19 vaccine is available.
We can think of the lockdown as a form of 'social immunization', of contact tracing apps as a form of 'technological immunization', and of course of vaccination as pharmacological immunization. The same reasons that justify compulsory lockdown also justify compulsion in the other two cases.
By Doug McConnell and Dominic Wilkinson
Post originally appeared on the Journal of Medical Ethics Blog
While the general public enjoy the relative safety of social distancing, key workers are at a higher risk of both contracting COVID-19 and transmitting it to their families. This is especially the case for 'frontline' workers who are frequently exposed to the virus and may not have access to adequate personal protective equipment (PPE). Tragically, many key workers have died of COVID-19 around the world already, including over 100 in the UK.
Although it is relatively rare for key workers to die from COVID-19, the risk of death is obviously much greater than one would usually expect in these roles and key workers clearly have good reason to be anxious. For 'frontline' workers, the distress is compounded by working in harrowing conditions where so many are dying alone. Furthermore, frontline workers have to take on the burdens of ensuring they do not transmit infections to their families, by moving in with patients, living in hotels, or maintaining rigorous social distancing in their own homes.
These atypical costs, risks, and burdens suggest that key workers are owed compensation in addition to their usual pay and a few instances of nationally coordinated applause. Continue reading →
Written by: Bryce Goodman
The spread of COVID-19 presents a number of ethical dilemmas. Should ventilators only be used to treat those who are most likely to recover from infection? How should violators of quarantine be punished? What is the right balance between protecting individual privacy and reducing the virus' spread?
Most of the mitigation strategies pursued today (including in the US and UK) rely primarily on lock-downs or "social distancing" and not enough on contact tracing — the use of location data to identify who an infected individual may have come into contact with and infected. This balance prioritizes individual privacy above public health. But contact tracing will not only protect our overall welfare. It can also help address the disproportionately negative impact social distancing is having on our least well off.
Contact tracing "can achieve epidemic control if used by enough people," says a recent paper published in Science. "By targeting recommendations to only those at risk, epidemics could be contained without need for mass quarantines ('lock-downs') that are harmful to society." Once someone has tested positive for a virus, we can use that person's location history to deduce whom they may have "contacted" and infected. For example, we might find that 20 people were in close proximity and 15 have now tested positive for the virus. Contact tracing would allow us to identify and test the other 5 before they spread the virus further.
The success of contact tracing will largely depend on the accuracy and ubiquity of a widespread testing program. Evidence thus far suggests that countries with extensive testing and contact tracing are able to avoid or relax social distancing restrictions in favor of more targeted quarantines.

Written by Alberto Giubilini
(a slightly longer version of this blogpost will appear in the journal Think. Link will be provided as soon as available)
It's a sunny Sunda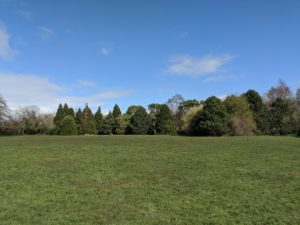 y afternoon, early spring. The kind of afternoon that seems to be inviting you out for a stroll by the river. Maybe have a picnic on the green grass, in that spot over there, away from everyone. Why not?
The simple answer is: because there is a pandemic and the Government is enforcing a lockdown. You should stay home. End of the story.
And there isn't a complex answer. The simple answer really is the end of the story.
But why? You probably understand the reasons for the lockdown. But that is a matter of policy, a general rule for the population. What difference does it make if I just go over there, where there is no one, keeping at distance from everyone? I am not going to harm anyone.
You are (probably) right: it (likely) does not make a difference, and you are (likely) not harming anyone. However, that is not the only relevant question to ask when we ask what we morally ought to do, or what a Government may permissibly require of us.
Let us consider the ethically relevant aspects of this situation. Continue reading →
Written by Hazem Zohny
In times of crises, the archetypal ethicist sits in the proverbial armchair and hums and haws, testing out intuitions about an action or policy against a jumble of moral theories. Covid-19 shows why the archetypal ethicist is as useless as antibiotics are for viral infections.
This is because virtually all the difficult ethical questions this pandemic raises boil down to having access to the relevant data, rather than the relevant intuitions or theories.
Consider these questions, all sourced from recent blogs in this Pandemic Ethics Series:
But also: Should isolation have started earlier? How draconian is too draconian? Should we aim for herd immunity? What criteria should determine who gets the ventilator if they start to run out? Etc. Etc.
These all seem like meaty moral questions – and they are. But their meatiness does not really stem from the values or principles they call into question. Instead, it is the uncertainty of the empirical data surrounding all aspects of the pandemic that should incite all the humming and hawing.
Written by Stephen Rainey
Recently, I wrote about some possible limits of democratic politics in the context of climate change science. The idea was that politics could owe debts to citizens that might prompt suspension of established, and in themselves desirable, norms under certain circumstances. Coronavirus presents more such circumstances, so it's worth revisiting those earlier thoughts, and looking at how the responses stack up in light of them.
Viruses are not really organisms in the sense of living things with which we are broadly familiar. Whereas plants are practically self-sufficient, in generating their own energy, and most other life requires the consumption of plant or plant derived materials to thrive, viruses are utterly dependent upon colonising the mechanisms of cells in order to survive.
Covid-19 is a string of ribonucleic acid (RNA), with a fatty coating, and a spiky crown of proteins. Like any other virus, covid-19 requires the cells of other living things in order to generate the proteins it needs in order to multiply. This involves hijacking the mechanisms of the host cells. Covid-19 is what's called a messenger RNA virus, meaning it fools a host cell into creating not the proteins required by the host organism, but those of the virus.
We all know now that among the host cells amenable to Covid-19's survival are human cells. As a result of this, thousands have died, thousands more have fallen ill and will fall ill, and we have witnessed a pan-national suspension of socio-political rights and freedoms. It seems remarkable that the protein generating requirements of a string of RNA could so directly impact upon established socio-political norms. But more to the point, it is right that such impacts are evoked by this virus. A response to such emergencies that falls short will be ineffective, and unethical. Continue reading →