Following six months in the UK with no access to a television, I've had the opportunity to rediscover the delights of prime-time news media exposure since returning to Australia.
If I had to point to the (world) issue that is foremost in the media's minds at the moment, I would probably gesture wildly at the current concerns over the conflict with ISIS (or ISIL) in the Middle East. Indeed, it seems so important to the public that it is one of the few causes that currently has complete bipartisan political support; and to such an extent that the current Treasurer has been (subtly) reprimanded by Prime Minister Tony Abbot for daring to question the Opposition's commitment. Continue reading →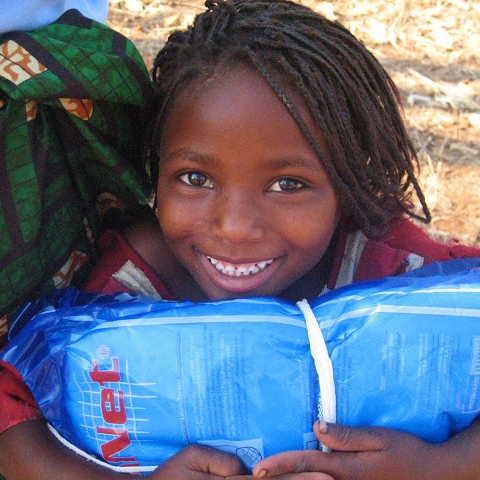 Like Prot – the lovable character played by Kevin Spacey in the underrated movie K-PAX – you're an intelligent benevolent extraterrestrial who has just been beamed to Earth.  Sadly, unlike Prot, you have no return ticket.  The good news for you is that just moments after hopping off of your beam of light, you found a briefcase stuffed with $3 million.  Being benevolent, and having concern for the inhabitants of Earth, you decide to give nearly all of this money to charity.  Being completely new to the planet, however, you do not yet have any special concern for anyone here – no friends, no loved ones.  Having this equal concern for everyone, you want simply to do the most good possible, and so you decide to give this money to the most cost-effective charities you can find.
Exit science fiction scenario.
One important difference between each of us and this Prot-agonist is that we do have friends and loved ones; we have rich shared histories with them, we care deeply about them, and, crucially, the level of concern we have for them is not on a par with the general concern we have for strangers.  If your fiancé were drowning in a lake to your north, and ten strangers were drowning in a lake to your south, and you could either rescue the one to your north or instead the ten to your south (but not all eleven!), you'd probably head north.  Whether this constitutes morally good behavior on your part is a matter of controversy among contemporary ethical theorists.  But let's assume the commonsense view that it's not wrong of you to save your fiancé over the ten others.  This degree of special partial concern is, we'll suppose, justified.
This week Richard Branson announced that Virgin would no longer be tracking people's holidays. The move was apparently inspired by Netflix, who have similarly instigated a "no holiday policy" policy, which permits all salaried staff to 'take off whenever they want for as long as they want.' According to Branson, the idea came to him via his daughter, Holly, who sent him the following cheery email about Netflix, sounding suspiciously like a copywriter from Virgin's media team:
Dad, check this out. It's something I have been talking about for a while and I believe it would be a very Virgin thing to do to not track people's holidays. I have a friend whose company has done the same thing and they've apparently experienced a marked upward spike in everything – morale, creativity and productivity have all gone through the roof.
It's still summery, and so here is a little story for the beach or the side of the pool
'There are challenges, certainly', said the Boss. 'But we're confident that we can meet them. Or at least', he went on, looking over his glasses for signs of dissent, 'for a critical mass of stakeholders'.
A graph appeared on the screen at his side. He traced its lines with a red laser dot.
'Here', he said, 'we have the expected rise of temperature with time. And here' (he stabbed with the dot, as if doing the killing himself), 'we have the consequent reduction in human population – assuming' (and he held up a schoolmasterly finger), 'we don't have any HR66.'
He sipped some water, and waited for this to sink in. It did.
'But don't worry', he said. 'There's good news. We do have HR66. Not enough for everyone, sadly, but enough to ensure that the human baton is passed on. And enough, I'm glad to say, for everyone in this room.'
There was a ripple of relief.
'And their families, of course', the Boss continued. 'Families are very important to us. But all this assumes that you want to have the HR66. No one will make you. But, frankly, what's not to like? You take a single dose, and you survive. If you don't take it, you don't survive. It's as simple as that. It even tastes of candy floss. It has only one side-effect, and that's a wholly good thing. It increases – increases, mark you – your IQ. Very, very significantly. By about 100 points, in fact. Not only will you be alive; you'll be a genius beside whom Einstein would have seemed a hopeless retard.'
One more press of the button, and up flashed the logo of the corporation that manufactured HR66. The Boss didn't think it relevant to mention his shareholding.
'Naturally', said the Boss, 'we have to vote for this in the usual way. Yes, humanity's facing apocalypse, and there's one, and only one way out. But we've still got to do things properly. But I expect that we can move to a vote now, can't we?'
'I'm sure we can', agreed the Deputy. 'You've all seen the motion. All those in favour….'
'One moment'.
The Boss and the Deputy, up on the podium, stared. Everyone else turned. A little man in tweed lisped through a badger's beard. 'I'd like some clarification, please.'
'But of course, Tom', said the Boss, magnanimous and desperately alarmed. 'Anything you like.'
No one really knew how Tom had got into the government, or why he wanted to be there. He had no strategically significant connections, no dress sense, no publications other than some monographs on moths and mediaeval fonts, no assets other than a dumpy wife, some anarchic, unwashed children and a small cottage on Dartmoor, and no entries in the Register of Members' Interests apart from 'Masturbation'. This entry had caused a terrible storm. He'd been accused of injuring the dignity of the House, but, after expensive legal advice had been taken, it had been 'reluctantly concluded' that there was no power to force him to remove it.
'I'd like to know', said Tom, 'who's going to get the drug. And why them rather than anyone else.' Continue reading →
In a recent (13.8.2014) article in Nature , Sarah S. Richardson and colleagues maintain that careless discussion of epigenetic research on how early life affects health across generations could harm women.
Authors discuss the extensive history of placing the burden of responsibility of a child's health on the lifestyle of the pregnant mother – and the means for controlling women's behavior. Authors describe how, for example, evidence of any fetal harm easily lead to zero-tolerance regulatory frameworks and severe informal and formal consequences (e.g. social condemnation for an occasional sip of alcohol despite the ambiguous evidence that very moderate and occasional drinking should harm the fetus), and how the "lack of emotional warmth" of the "refrigerator mothers " was considered to be the reason to child autism as late as the 1970s. Going even more backwards in the history, various defects were attributed, for example, to the company the mother kept during pregnancy.
Follow Rebecca on Twitter here
Luke Malone has published an extremely moving, disturbing, and distressing article in Medium, entitled 'You're 16. You're a pedophile. You don't want to hurt anyone. What do you do now?' (warning: Malone's article contains a graphic description of child abuse). The article focuses on 'Adam', a young man who, aged 16, was horrified to discover that he was sexually attracted to children. Disturbed by his sexual desires, and desperate to avoid acting on them, he suffered depression and initially used child pornography as an outlet for his feelings. (He subsequently stopped doing this.) Adam describes how he eventually went to see a therapist, who was unsympathetic, inexperienced in this area, and ultimately of little help. It turns out that, despite the fact that paedophilia is recognised as a mental disorder, there are major obstacles to helping people who, like Adam, are desperate to avoid harming children. Malone summarises some of the main problems: Continue reading →
Recently a neuroscientist discovered he was a psychopath. He was studying the brain scans of psychopaths, and intended to use some brain scans of family members and one of himself for the control group. Now one of the brain scans from the control group show clear signs of psychopathy, so he thought he must have misplaced it. He checked the reference number, and found out it was his own brain! This came as a total surprise to him, he never showed any signs of psychopathy, yet, he was very convinced that if his brain scan showed similarities with that of psychopaths, he must be a psychopath himself. Retrospectively his wife admitted that she thought he had some of the signs like lacking in empathy, and he found some famous murderers in his family. Instead of hiding this intimate fact about himself, he wrote a book about it, showing how amazing brain scans are. His book argued that brain scans can detect a psychopath like him, who never had any compelling symptoms of psychopathy. Continue reading →
The National Institute for Health and Care Excellence (NICE) recently recommended that the NHS should learn from commercial weight loss programmes such as Weight Watchers, Rosemary Conley and Slimming World. The NICE guidelines suggested that doctors should take a "respectful" and "non-judgemental" tone when helping patients to lose weight. As well as this, GPs were encouraged to continue to identify overweight patients for referral to state-funded commercial weight loss schemes, run by companies such as Weight Watchers, with obese adults being given priority.
The plan is estimated to cost hundreds of millions of pounds, but is also likely to save the NHS vast amounts in the long run, if successful in reducing obesity. Approximately 1 in 4 adults in the UK are obese, a condition that is linked with other ailments such as diabetes, heart disease and some cancers. The costs to the NHS attributable to people being overweight and obese are projected to reach £9.7 billion by 2050. Figures show that Weight Watchers and similar schemes manage to reduce participant's body weight by 3 per cent, and NICE believe that even this small amount will help in the long term. Is it right, therefore, that the NHS subsidise the cost of these commercially run weight loss schemes?
Follow Rebecca on Twitter here
Is there anything wrong with seriously entertaining this possibility? Not according to the author of a research article published this month in Journal of Religion and Health. In 'Schizophrenia or possession?',1 M. Kemal Irmak notes that schizophrenia is a devastating chronic mental condition often characterised by auditory hallucinations. Since it is difficult to make sense of these hallucinations, Irmak invites us 'to consider the possibility of a demonic world' (p. 775). Demons, he tells us, are 'intelligent and unseen creatures that occupy a parallel world to that of mankind' (p. 775). They have an 'ability to possess and take over the minds and bodies of humans' (p. 775), in which case '[d]emonic possession can manifest with a range of bizarre behaviors which could be interpreted as a number of different psychotic disorders' (p. 775). The lessons for schizophrenia that Irmak draws from these observations are worth quoting in full:
As seen above, there exist similarities between the clinical symptoms of schizophrenia and demonic possession. Common symptoms in schizophrenia and demonic possession such as hallucinations and delusions may be a result of the fact that demons in the vicinity of the brain may form the symptoms of schizophrenia. Delusions of schizophrenia such as "My feelings and movements are controlled by others in a certain way" and "They put thoughts in my head that are not mine" may be thoughts that stem from the effects of demons on the brain. In schizophrenia, the hallucination may be an auditory input also derived from demons, and the patient may hear these inputs not audible to the observer. The hallucination in schizophrenia may therefore be an illusion—a false interpretation of a real sensory image formed by demons. This input seems to be construed by the patient as "bad things," reflecting the operation of the nervous system on the poorly structured sensory input to form an acceptable percept. On the other hand, auditory hallucinations expressed as voices arguing with one another and talking to the patient in the third person may be a result of the presence of more than one demon in the body. (p. 776)
Irmak concludes that 'it is time for medical professions to consider the possibility of demonic possession in the etiology of schizophrenia' and that 'it would be useful for medical professions to work together with faith healers to define better treatment pathways for schizophrenia' (p. 776). Continue reading →