The concept of authenticity has been receiving a lot of attention in the past few weeks due to two high profile cases. First, Caitlyn Jenner, a former Olympic gold medallist and TV personality who was until recently known as "Bruce", debuted her new name and identity in an interview with the magazine Vanity Fair. Second, it was reported that Rachel Dolezal, the Spokane NAACP president, was allegedly born a white woman, and has been deceptively representing herself as a black woman.
The latter case has sparked a great deal of controversy that I do not intend to fully address here. Furthermore, although some commentators have drawn all things considered likewise comparisons between the two cases, it seems clear that Dolezal's case involves a range of separate issues, which make an all things considered likewise comparison inappropriate; again, I do not intend to make such a comparison here. Rather, in this post, I shall explore one particular theme that has emerged in many discussions of these cases, namely the language of authenticity. Continue reading →
Written by Professor Tony Coady
University of Melbourne
In a previous Uehiro blog[1] I offered a number of fairly radical criticisms of church disciplinary practices, and of several prevailing "official" teachings of the Church, such as on artificial contraception, abortion and much else in the area of sexual and reproductive ethics. Subsequently, several people put the question to me: "Given your critical views of so much official church teaching, how can you still call yourself a Catholic?"   Continue reading →
In deciding whether or not to prosecute, the Crown Prosecution Service (CPS) applies a two-stage test. The first stage is the evidential stage: is there a realistic prospect of conviction? The second stage is the public interest stage: is it in the public interest to prosecute?
In the well-publicised case of the Labour Peer Lord Greville Janner the CPS has decided, in relation to a number of very serious sexual offences, that the evidential test has been passed. However, four expert clinicians, two instructed by the CPS and two instructed on behalf of Lord Janner, are in unanimous agreement that Lord Janner suffers from a degenerative dementia that is rapidly becoming more severe. He could not engage meaningfully with any trial process. There is no prospect of recovery, and no risk of future offending.
The CPS has decided that a prosecution would not be in the public interest. It has published detailed reasons. Continue reading →
Despite all the jokes there are, in fact, a lot of things that lawyers won't do. Or at least shouldn't do. In many jurisdictions qualified lawyers are subject to strict ethical codes which are self-policed, usually effectively, and policed too by alert and draconian regulatory bodies.
Is there any point, then, in law firms having their own ethics committees which would decide:
(a)        how the firm should deal with ethical questions arising in the course of work?; and/or
(b)       whether the firm should accept particular types of work, particular clients or particular cases? Continue reading →
It's a beautiful warm sunny day, and you have decided to take your children to join a group of friends for a barbecue at the local public park. The wine is flowing (orange juice for the kids), you have managed not to burn the sausages (vegetarian or otherwise), and there is even an ice-cream van parked a conveniently short walk away.
An idyllic scenario for many of us, I'm sure you will agree; one might even go so far as to suggest that this is exactly the sort of thing that public parks are there for; they represent a carefree environment in which we can enjoy the sunshine and engage in recreational communal activities with others. Continue reading →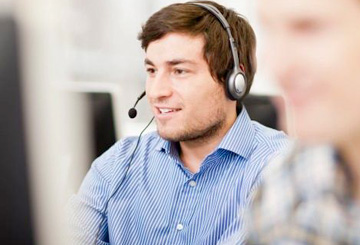 At 7pm, as you're eating your dinner, you get a call from an unknown number. You pick it up, half out of curiosity (perhaps your numbers have finally come up on the premium bonds), half out of worry (was a family member likely to have been driving at this time?), but wholly anticipating the interaction that in fact transpires:

'Good evening, I was wondering whether I could talk to [Your Name]?'

'Can I ask who's calling?' you deflect.

Enthusiastically: 'My name's Charlie and I'm calling from Well Known Phone Company Ltd. I wanted to check whether you had thought about updating your tariff? You're due an upgrade.'

You have, in fact, been wondering about updating your tariff, but you're not in the mood to do it now and dinner is getting cold. You think about explaining this to chirpy Charlie, but even the thought of engaging in an exchange about whether and when you might be free to discuss it feels like too much effort.

'We'd be able to save you about…'

'Sorry', you interject with a shade of sincerity, 'I'm not in the mood for being polite.'

'Ok, well, I…'

You hang up, feeling a twinge of guilt and tremendous wonderment at how Charlie of Well Known Phone Company Ltd remains so chirpy in the face of such rejection.
Ordinarily, we tend to think there is a presumption towards being polite to other people. By 'being polite' I mean acting courteously – considering and acknowledging the needs and feelings of others with whom we interact, even when those interactions are very brief. If someone follows close behind you through a door, you should pause to keep it open rather than letting it shut in their face. If someone asks you the time, you should at least acknowledge their question. If someone lets you into the traffic, you should indicate your thanks. This presumption towards minimally respectful behavior arises partly from social convention and partly from our duty to acknowledge the moral reality of other people.
Given the presumption towards politeness, how polite must you be to Charlie the Salesman? Were you justified in hanging up mid-sentence or did your twinge of guilt inform you that you had behaved unfairly? Or, given a less tolerant day, would you in fact have been justified in expressing anger and contempt to Charlie? Continue reading →
In philosophical discussions, we bring up the notion of plausibility a lot.  "That's implausible" is a common form of objection, while the converse "That's plausible" is a common way of offering a sort of cautious sympathy with an argument or claim.  But what exactly do we mean when we claim something is plausible or implausible, and what implications do such claims have?  This question was, for me, most recently prompted by a recent pair of blog posts by Justin Weinberg over at Daily Nous on same-sex marriage.  In the posts and discussion, Weinberg appears sympathetic to an interesting pedagogical principle: instructors may legitimately exclude, discount or dismiss from discussion positions they take to be implausible.*  Further, opposition same-sex marriage is taken to be such an implausible position and thus excludable/discountable/dismissable from classroom debate.  Is this a legitimate line of thought?  I'm inclined against it, and will try to explain why in this post.**  Continue reading →
Last week, an article in the Pacific Standard discussed the evolutionary origins and present-day disutility of the Hostile Attribution Bias (HAB). The HAB is exhibited when an individual automatically attributes malicious intentions to another, often in cases where that person's behavior is ambiguous.  For example, when someone uses the colloquial phrase 'he was looking at me funny' as a justification for their own hostility, this is meant to imply that the utterer interpreted another person's gaze as judgmental or even threatening; in fact, though, it may have been neither. Given that those with a propensity towards exhibiting this bias are also more likely to engage in aggressive behavior on its basis, the bias is widely seen not only to be irrational, but also detrimental. Indeed, the author of the aforementioned article says: 'The trouble is, the more we sense hostility in others, the more aggressive we tend to be in return. And in many social contexts, hostile attribution bias is, as psychologists put it, highly "maladaptive."'
In what way is the bias 'highly maladaptive'? Is it wholly irrational? Continue reading →