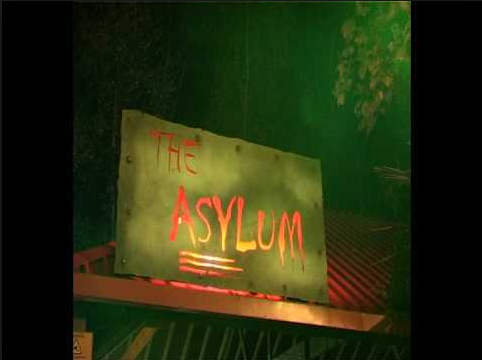 There has been much discussion this week about whether Thorpe Park's 'Asylum' maze perpetuates the stigma that sometimes surrounds mental illness. The live action horror maze is an attraction that has opened for Halloween for the last eight years. Replete with special effects, its interior is set up to look like the intermittently-lit corridors of a dilapidated hospital. As the maze-goers try to find their way through the corridors, actors dressed as 'patients' jump out, scare and chase them until they find the exit. You can get a sense of the maze here.
Polls have been set up to gauge the public response to the maze and petitions started in an attempt to get Thorpe Park to close it down. Having set up a poll on Twitter, Paul Jenkins, the chief executive officer of the charity Rethink Mental Illness has been quoted as saying 'While of course there's nothing wrong with a bit of Halloween fun, explicit references to 'patients' crosses a line and reinforces damaging stereotypes about mental illness.' Continue reading →
An Old Bore writes:
Last week I got the boat from Athens to Hydra. It takes about 2 ½ hours, and takes you along the coast of the Argolid.
The sun shone, the dolphins leapt, the retsina flowed, the bouzoukis trembled, and we watched the sun rise over the Peloponnese. It was wonderful. At least it was for me.
Basking on the upper deck, playing Russian roulette with malignant melanoma, were four girls, all aged around 15. They saw nothing. They stretched out on bean bags, their eyes shut throughout the voyage. They heard nothing other than what was being pumped into their ears from their IPods. They would no doubt describe themselves as friends, but they didn't utter a word to each other. They shared nothing at all apart from their fashion sense and, no doubt, some of the music. The dolphins leapt unremarked upon. We might, so far as the girls were concerned, have been cruising past Manchester rather than Mycenae. Continue reading →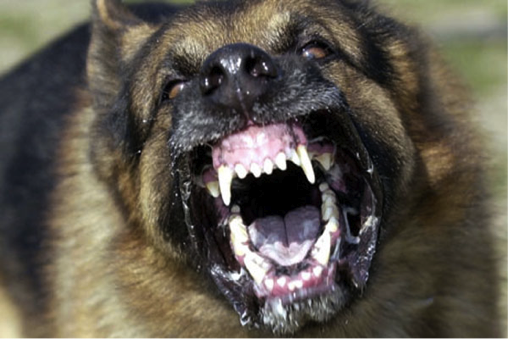 The government is currently consulting on whether the maximum sentences for aggravated offences under the Dangerous Dogs Act 1991 should be increased. This offence category covers cases in which someone allows a dog to be dangerously out of control and the dog injures or kills a person or an assistance dog. Respondents to the survey can indicate whether they want tougher penalties for these sorts of cases. The suggested range of penalties for injury to a person – as well as death or injury of a guide dog – are three, five, seven or 10 years in prison. In relation to cases involving the death of a person, the respondent is asked: "Which of the following options most closely resembles the appropriate maximum penalty: seven years, 10 years, 14 years or life imprisonment?"
Given that the current maximum sentence for cases involving death is two years in prison, changing the law to match any of these options would represent a significant increase in the severity of the sanction. Whilst the current two-year maximum has understandably struck many as too low, it is important that those responding to the consultation — and those revising the law it is intended to inform — think carefully about the principles that would justify an increase. Continue reading →
Not all ethical issues are equally important. Many ethicists spend their professional lives performing in sideshows.
However entertaining the sideshow, sideshow performers do not deserve the same recognition or remuneration as those performing on our philosophical Broadways.
What really matters now is not the nuance of our approach to mitochondrial manipulation for glycogen storage diseases, or yet another set of footnotes to footnotes to footnotes in the debate about the naturalistic fallacy. It is: (a) Whether or not we should be allowed to destroy our planet (and if not, how to stop it happening); and (b) Whether or not it is fine to allow 20,000 children in the developing world to die daily of hunger and entirely avoidable disease  (and if not, how to stop it happening). My concern in this post is mainly with (a). A habitable planet is a prerequisite for all the rest of our ethical cogitation. If we can't live here at all, it's pointless trying to draft the small print of living. Continue reading →
Dale and Leilani Neumann are Pentecostal Christians. Their 11 year old daughter, Kara, fell ill. In fact she had (undiagnosed) diabetes. Her parents refused to obtain medical help. Instead they prayed.
'Kara's father testified that death was never on their minds.  He testified that he knew Kara was sick but was "never to the alarm of death," and even after she died, her father thought that Jesus would bring Kara back from the dead, as he did with Lazarus.
The parents and friends testified that the parents took tangible steps to help Kara.  The mother tried to feed Kara soup and water with a syringe, but the liquid just dribbled out of Kara's mouth.  The father tried to sit Kara up, but she was unable to hold herself up.  At some point, Kara involuntarily urinated on herself while lying unresponsive on the couch, so they carried her upstairs and gave her a quick sponge bath while she lay on the bathroom floor.
At one point, Kara's maternal grandfather suggested by telephone that they give Kara Pedialyte, a nutritional supplement, in order to maintain the nutrients in her body.  The mother responded that giving Kara Pedialyte would be taking away the glory from God.  Kara's mother had told another visiting friend that she believed that Kara was under "spiritual attack."
Friends Althea and Randall Wormgoor testified that they arrived at the Neumanns' home on Sunday at approximately 1:30 p.m.  The Wormgoors saw that Kara was extremely ill and nonresponsive.  Her eyes were partially open but they believed she needed immediate medical attention.  Randall Wormgoor pulled Kara's father aside and told him that if it was his daughter, he would take her to the hospital.  The father responded that the idea had crossed his mind, and he had suggested it to his wife, but she believed Kara's illness was a test of faith for their family and that the Lord would heal Kara….' [1]
But the Lord did not. Or at least not physically. Kara died from diabetic ketoacidosis. The evidence was that, with conventional medical care, she would have lived. Continue reading →
A recent British study has suggested that the exhibition of certain personality dispositions in youth can serve as reliable indicators of well-being in later life . The data obtained in this longitudinal study suggest that subjects who score highly for extroversion in youth tend to report greater well-being in later life. In contrast, those who score highly for neuroticism in youth report lower satisfaction with life in follow up questionnaires; the authors also posited that these subjects also experienced indirect detrimental effects on their well-being by virtue of the psychological distress and poor physical health that has been linked to neuroticism. Continue reading →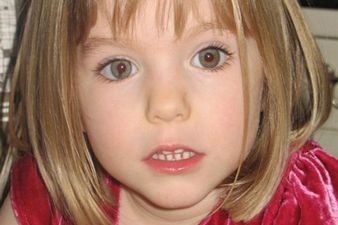 Follow Rebecca on Twitter
Several news sources reported today that Scotland Yard has launched a formal investigation into the disappearance of Madeleine McCann, following the emergence of 'new evidence and new theories'. Madeleine disappeared from her family's holiday apartment in Portugal in 2007, a few days before her fourth birthday. Her parents had left her and her siblings alone in the apartment one evening while they dined with friends at a restaurant. The years since her disappearance have seen a botched Portuguese police investigation, the arrest and release of Madeleine's parents, various unconfirmed sightings and false leads, a private investigation commissioned by the McCanns, a Scotland Yard case review, and a massive media campaign driven by the McCanns. The case is controversial: among other things, various people have complained that attention to it eclipses other abducted children, and have suggested that media interest in it is partly due to the fact that Madeleine is from a respectable, educated, white, middle-class family.
Perhaps some of this criticism is warranted—I don't wish to engage with it here. Personally, I am happy that Madeleine's disappearance is to be investigated, and I hope that it sends a clear indication that this sort of crime will be taken seriously even when a child disappears outside his or her community, with all the difficulties this raises for any investigation. I wish, instead, to focus on a particular complaint about Madeleine's case that arises again and again each time the case reappears in the news: the view that the case is undeserving of serious attention because the fact that Madeleine's parents left her unsupervised means that they are partly to blame for her disappearance. This complaint appears many times in comments on a recent Daily Mail story about Madeleine. Continue reading →
Yesterday's Observer features two pieces about human enhancement in the prospect of the FutureFest festival in London in September (see here and here). The articles mention Bertolt Meyer, a Swiss man born without a left hand who was recently fitted with a state-of-the-art bionic one (which he controls from his iPhone), and include quotes from well-know authors associated with the topic of human enhancement, such as Nick Bostrom and Andy Miah.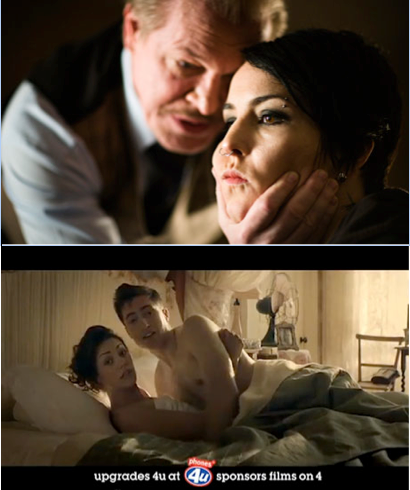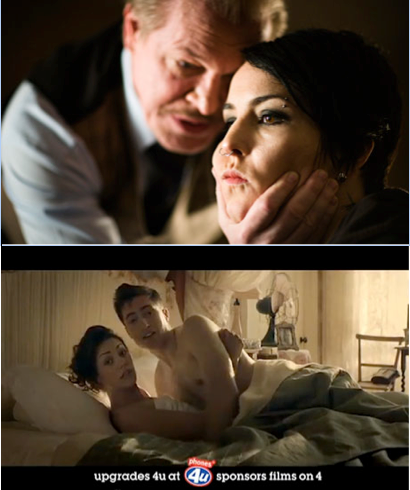 Channel 4 was censured by Ofcom this week for cutting to a light-hearted sponsorship advert just after viewers had watched the particularly graphic and disturbing rape scene in the film The Girl with the Dragon Tattoo. The Phones 4 U sponsorship ad was thought to be especially inappropriate for that moment as it features a couple apparently having sex, during which the woman pauses and asks to the camera 'I'm faking it, can I upgrade'? Ofcom received 17 complaints about the timing of the advert and this week concluded that 'the juxtaposition of a light-hearted sponsorship credit featuring a woman during sex with a disturbing and distressing rape scene in a film was clearly unsuitable… In Ofcom's view this clearly had the potential to be offensive to viewers'.
The timing was clearly unfortunate, but to say that the juxtaposition was offensive is a stronger claim.  Of course, the psychological effect of being immersed in a violent scene at one moment and then confronted with the same(ish) subject matter presented trivially will not do much for the viewer's aesthetic experience. But the regulator's suggestion seemed not only to be that the juxtaposition detracted from the viewer's enjoyment, but also that it was in some way wrong. Continue reading →
By Charles Foster and Jonathan Herring
Scene 1: An Intensive Care Unit
Like many patients in ICU, X is incapacitous. He also needs a lot of care. Much of that care involves needles. Late at night, tired and harassed, Nurse Y is trying to give X an intravenous injection. As happens very commonly, she sticks herself with the needle.
Nurse Y is worried sick. Perhaps she will catch HIV, hepatitis, or some other serious blood-borne infection? She goes tearfully to the Consultant in charge.
'Don't worry', he says. 'We'll start you on the regular post-exposure prophylaxis. But to be even safer, we'll test some of X's blood for the common infections. I doubt he'll be positive, but if he is, we'll start you straight away on the necessary treatment. We needn't take any more blood: there are plenty of samples already available.'
A sample of blood is submitted for analysis. Continue reading →