It is Halloween, the day when the dead walk and the devil rides.
We're plagued by children who are risking diabetes, if not their immortal souls, by demanding the sort of sweets you only give to kids you hate. The Christians down the road, not realizing, as Luther did, that the devil can't bear to be mocked, are holding a 'light party' in protest against the trick-and- treaters.
And, between door-bell rings and dispensings of deadly substances to skeletons, I'm reflecting on a talk I recently heard by Rebecca Newberger Goldstein. It was on her wonderful book, Plato in the Googleplex. In the book, Plato wanders through modern America, watching, talking, bemused, amused, dismayed, misunderstood. It's an audit of Platonism. How has it weathered? Continue reading →
Something of a twitter storm erupted last week over a poster placed in a supermarket window. The poster, placed in a branch of Sainsbury's, issued a "50p Challenge", urging employees to encourage every customer to "spend an additional 50p during each shopping trip between now and the years-end". After a passer-by named Chris Dodd took a photo of the poster and posted it on twitter, a Sainsbury's representative confirmed that the poster was intended only for employees and that it was not intended for public display. See a news report here. Continue reading →
It's still summery, and so here is a little story for the beach or the side of the pool
'There are challenges, certainly', said the Boss. 'But we're confident that we can meet them. Or at least', he went on, looking over his glasses for signs of dissent, 'for a critical mass of stakeholders'.
A graph appeared on the screen at his side. He traced its lines with a red laser dot.
'Here', he said, 'we have the expected rise of temperature with time. And here' (he stabbed with the dot, as if doing the killing himself), 'we have the consequent reduction in human population – assuming' (and he held up a schoolmasterly finger), 'we don't have any HR66.'
He sipped some water, and waited for this to sink in. It did.
'But don't worry', he said. 'There's good news. We do have HR66. Not enough for everyone, sadly, but enough to ensure that the human baton is passed on. And enough, I'm glad to say, for everyone in this room.'
There was a ripple of relief.
'And their families, of course', the Boss continued. 'Families are very important to us. But all this assumes that you want to have the HR66. No one will make you. But, frankly, what's not to like? You take a single dose, and you survive. If you don't take it, you don't survive. It's as simple as that. It even tastes of candy floss. It has only one side-effect, and that's a wholly good thing. It increases – increases, mark you – your IQ. Very, very significantly. By about 100 points, in fact. Not only will you be alive; you'll be a genius beside whom Einstein would have seemed a hopeless retard.'
One more press of the button, and up flashed the logo of the corporation that manufactured HR66. The Boss didn't think it relevant to mention his shareholding.
'Naturally', said the Boss, 'we have to vote for this in the usual way. Yes, humanity's facing apocalypse, and there's one, and only one way out. But we've still got to do things properly. But I expect that we can move to a vote now, can't we?'
'I'm sure we can', agreed the Deputy. 'You've all seen the motion. All those in favour….'
'One moment'.
The Boss and the Deputy, up on the podium, stared. Everyone else turned. A little man in tweed lisped through a badger's beard. 'I'd like some clarification, please.'
'But of course, Tom', said the Boss, magnanimous and desperately alarmed. 'Anything you like.'
No one really knew how Tom had got into the government, or why he wanted to be there. He had no strategically significant connections, no dress sense, no publications other than some monographs on moths and mediaeval fonts, no assets other than a dumpy wife, some anarchic, unwashed children and a small cottage on Dartmoor, and no entries in the Register of Members' Interests apart from 'Masturbation'. This entry had caused a terrible storm. He'd been accused of injuring the dignity of the House, but, after expensive legal advice had been taken, it had been 'reluctantly concluded' that there was no power to force him to remove it.
'I'd like to know', said Tom, 'who's going to get the drug. And why them rather than anyone else.' Continue reading →
It is reported that Jimmy Savile crept at night into the mortuary at Leeds General Infirmary and committed sex acts on corpses.1
So what?
Well, for a start, assuming the acts involved penetration, he had committed a serious criminal offence.2
But shouldn't we grow up? Shouldn't we let live, and let the live love the dead? Who was hurt? Isn't this legislation anachronistic? Doesn't it stem from superannuated and probably, at root, theological ideas about the sanctity of life – irrationally extended to the sanctity of the dead human body?
If the acts gave Savile pleasure, then what's the problem? Or, if we grant that the outraged relatives might suffer some distress (because they've not read enough philosophy), doesn't the problem lie only in the fact that the relatives heard about what had happened, rather than in the acts themselves? In which case the real villains are the investigators and the media.
We have strong intuitions about many things. So strong, in fact, that they are often immune to the best arguments of the lawyers and philosophers. Continue reading →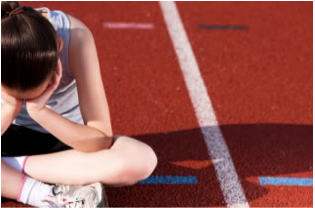 The chief executive of the Girls Day School Trust claimed this week that girls should take part in competitive sport as a way to build confidence and resilience.[1] The claim is particularly about taking part in sports where one wins or loses. As far as is reported, these claims are not based on studies showing the psychological effects of participation in competitive sport, but are nonetheless presented as a supplementary argument for girls to do more sports in schools. Obviously, the primary argument will always be that doing sport is good for your health.
Without large scale empirical research, the claim that taking part in competitive sports builds transferable confidence and resilience remains a hypothesis. I am going to suggest that it is not a particularly convincing one (especially when applied to all girls, and in particular to the girls whom Fraser hopes will take up sport) and that any rhetoric accompanying a drive to promote exercise should stick to the more fundamental argument that it improves health. Continue reading →
At lunch-time, I will often venture out of the office for lunch to a sandwich shop with a friend. In my sandwich shop of choice, the staff have placed a small jar labelled 'tips' on the counter.  Now, in the UK at least, sandwich shop staff seem to fall into something of a 'grey area' with regards to tipping convention. Whilst we normally tip waiters and waitresses in restaurants, and bartenders (amongst others), we don't tend to tip people who serve us in other ways. For example, I don't feel it incumbent upon me to tip my butcher, who arguably does a lot more work in an individual transaction than someone serving me a sandwich. However, this discrepancy is perhaps not surprising; a great deal of research suggests that tipping decisions are influenced by various social norms;[1] tipping waiters and waitresses is simply 'the done thing', whilst tipping butchers is not. Perhaps we just lack a clear social norm in the case of sandwich shops. Continue reading →
Modern High Streets in the western world are dreary, wretched places. They're all the same as each other – brash, jostling queues of the ubiquitous supranationals that are our real governors.
They've shut down the shops owned by real people. Each offers a 'retail experience' which is identical wherever in the world the shop is. That's what we want, they tell us confidently. Customers, they say, are nervous, conservative creatures, who need to know that they'll have the same taste in Des Moines as in Oxford. Eventually, and tragically, they'll be right.
This hasn't just happened, of course. It's the result of a determined and aggressive policy. Real, unbranded people stand no chance before the corporate blitzkrieg.
But at least some people realize that there's a war on. Here's Paul Kingsnorth on the Reverend Billy, the founder and leader of the 'Church of Stop Shopping': 'In his stentorian wail…..he will treat the assembled [Starbucks] customers to a sermon on the evils of 'Frankenbucks'….He will tell them about the battles the company has engaged in to prevent its workers joining trades unions. He will tell them about Starbucks' corporate policy of 'clustering' many outlets at once in parts of town where there are local cafes, and expanding the clusters until only Starbucks is left…'1
 Stirring stuff. But something very similar is happening in the philosophical High Street, without much or any opposition. Continue reading →
The parents of a young woman named Vickie Harvey, who tragically died at the age of 24 from acute myeloid leukaemia, have launched a campaign to give patients the right not to know that they are terminally ill.  Eric and Lyn Harvey claim that their daughter lost the will to live when, after her leukaemia returned following a period of remission, doctors told her 'in graphic detail' how she would now succumb to her disease. Eric Harvey told the Daily Mail:
After [Vickie was about her prognosis] she changed – and never really got out of bed again. We knew she was dying, but we feel that, if she hadn't been told that day, she would have lasted longer'. Continue reading →
Follow Brian on Twitter by clicking here.
Things I've learned (so far) about how to do practical ethics
I had the opportunity, a few months back, to look through some old poems I'd written in high school. Some, I thought, were pretty good. Others I remembered thinking were good when I wrote them, but now they seem embarrassingly bad: pseudo-profound, full of clichés, marked by empty rhetoric instead of meaningful content. I've had a similar experience today with my collection of articles here at the Practical Ethics blog. And Oh, the things I have learned!
Here are just a few of the lessons that have altered my thinking, or otherwise informed my views about "doing" practical ethics — particularly in a public-engagement context — since my very first blog post appeared in 2011: