It is reported that Jimmy Savile crept at night into the mortuary at Leeds General Infirmary and committed sex acts on corpses.1
So what?
Well, for a start, assuming the acts involved penetration, he had committed a serious criminal offence.2
But shouldn't we grow up? Shouldn't we let live, and let the live love the dead? Who was hurt? Isn't this legislation anachronistic? Doesn't it stem from superannuated and probably, at root, theological ideas about the sanctity of life – irrationally extended to the sanctity of the dead human body?
If the acts gave Savile pleasure, then what's the problem? Or, if we grant that the outraged relatives might suffer some distress (because they've not read enough philosophy), doesn't the problem lie only in the fact that the relatives heard about what had happened, rather than in the acts themselves? In which case the real villains are the investigators and the media.
We have strong intuitions about many things. So strong, in fact, that they are often immune to the best arguments of the lawyers and philosophers. Continue reading →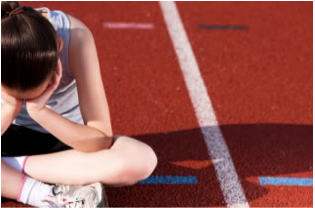 The chief executive of the Girls Day School Trust claimed this week that girls should take part in competitive sport as a way to build confidence and resilience.[1] The claim is particularly about taking part in sports where one wins or loses. As far as is reported, these claims are not based on studies showing the psychological effects of participation in competitive sport, but are nonetheless presented as a supplementary argument for girls to do more sports in schools. Obviously, the primary argument will always be that doing sport is good for your health.
Without large scale empirical research, the claim that taking part in competitive sports builds transferable confidence and resilience remains a hypothesis. I am going to suggest that it is not a particularly convincing one (especially when applied to all girls, and in particular to the girls whom Fraser hopes will take up sport) and that any rhetoric accompanying a drive to promote exercise should stick to the more fundamental argument that it improves health. Continue reading →
At lunch-time, I will often venture out of the office for lunch to a sandwich shop with a friend. In my sandwich shop of choice, the staff have placed a small jar labelled 'tips' on the counter.  Now, in the UK at least, sandwich shop staff seem to fall into something of a 'grey area' with regards to tipping convention. Whilst we normally tip waiters and waitresses in restaurants, and bartenders (amongst others), we don't tend to tip people who serve us in other ways. For example, I don't feel it incumbent upon me to tip my butcher, who arguably does a lot more work in an individual transaction than someone serving me a sandwich. However, this discrepancy is perhaps not surprising; a great deal of research suggests that tipping decisions are influenced by various social norms;[1] tipping waiters and waitresses is simply 'the done thing', whilst tipping butchers is not. Perhaps we just lack a clear social norm in the case of sandwich shops. Continue reading →
Modern High Streets in the western world are dreary, wretched places. They're all the same as each other – brash, jostling queues of the ubiquitous supranationals that are our real governors.
They've shut down the shops owned by real people. Each offers a 'retail experience' which is identical wherever in the world the shop is. That's what we want, they tell us confidently. Customers, they say, are nervous, conservative creatures, who need to know that they'll have the same taste in Des Moines as in Oxford. Eventually, and tragically, they'll be right.
This hasn't just happened, of course. It's the result of a determined and aggressive policy. Real, unbranded people stand no chance before the corporate blitzkrieg.
But at least some people realize that there's a war on. Here's Paul Kingsnorth on the Reverend Billy, the founder and leader of the 'Church of Stop Shopping': 'In his stentorian wail…..he will treat the assembled [Starbucks] customers to a sermon on the evils of 'Frankenbucks'….He will tell them about the battles the company has engaged in to prevent its workers joining trades unions. He will tell them about Starbucks' corporate policy of 'clustering' many outlets at once in parts of town where there are local cafes, and expanding the clusters until only Starbucks is left…'1
 Stirring stuff. But something very similar is happening in the philosophical High Street, without much or any opposition. Continue reading →
The parents of a young woman named Vickie Harvey, who tragically died at the age of 24 from acute myeloid leukaemia, have launched a campaign to give patients the right not to know that they are terminally ill.  Eric and Lyn Harvey claim that their daughter lost the will to live when, after her leukaemia returned following a period of remission, doctors told her 'in graphic detail' how she would now succumb to her disease. Eric Harvey told the Daily Mail:
After [Vickie was about her prognosis] she changed – and never really got out of bed again. We knew she was dying, but we feel that, if she hadn't been told that day, she would have lasted longer'. Continue reading →
Follow Brian on Twitter by clicking here.
Things I've learned (so far) about how to do practical ethics
I had the opportunity, a few months back, to look through some old poems I'd written in high school. Some, I thought, were pretty good. Others I remembered thinking were good when I wrote them, but now they seem embarrassingly bad: pseudo-profound, full of clichés, marked by empty rhetoric instead of meaningful content. I've had a similar experience today with my collection of articles here at the Practical Ethics blog. And Oh, the things I have learned!
Here are just a few of the lessons that have altered my thinking, or otherwise informed my views about "doing" practical ethics — particularly in a public-engagement context — since my very first blog post appeared in 2011: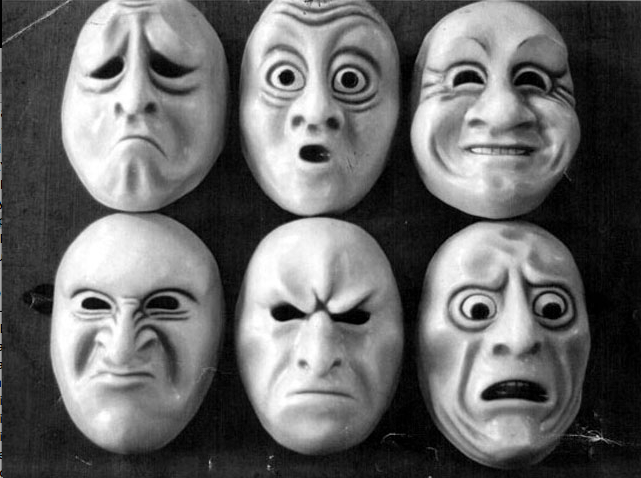 A study published last week (and summarized here and here) demonstrated that a computer could be trained to detect real versus faked facial expressions of pain significantly better than humans. Participants were shown video clips of the faces of people actually in pain (elicited by submerging their arms in icy water) and clips of people simulating pain (with their arms in warm water). The participants had to indicate for each clip whether the expression of pain was genuine or faked.
Whilst human observers could not discriminate real expressions of pain from faked expression better than chance, a computer vision system that automatically measured facial movements and performed pattern recognition on those movements attained 85% accuracy. Even when the human participants practiced, accuracy only increased to 55%.
The authors explain that the system could also be trained to recognize other potentially deceptive actions involving a facial component. They say:
In addition to detecting pain malingering, our computer vision approach maybe used to detect other real-world deceptive actions in the realm of homeland security, psychopathology, job screening, medicine, and law. Like pain, these scenarios also generate strong emotions, along with attempts to minimize, mask, and fake such emotions, which may involve dual control of the face. In addition, our computer vision system can be applied to detect states in which the human face may provide important clues about health, physiology, emotion, or thought, such as drivers' expressions of sleepiness and students' expressions of attention and comprehension of lectures, or to track response to treatment of affective disorders.
The possibility of using this technology to detect when someone's emotional expressions are genuine or not raises interesting ethical questions. I will outline and give preliminary comments on a few of the issues: Continue reading →
This week, I've been thinking about smoking. Full disclosure: My name is Jim and I am a smoker. I have smoked for nearly a decade now – since around 2005 – and I only smoke menthol cigarettes. I am addicted to the sweet menthol smoke, where that touch of red fire at the end of a white stick seems so perfectly suited to almost any occasion from celebration to commiseration. I give up on average for a month or two a year, every year. I always come back, though. The reason I say this is to highlight that I am by no means one of these dour-faced moralizers, condemning smokers for their 'filthy habit'. Like a snot-nosed child, it may be filthy, but it's my filthy habit. Most efforts to encourage people against smoking focus on the idea that smoking is personally damaging: it causes illness and death, it costs a lot of money, it harms others, it litters the environment, and so on. This week, however, I've been thinking about whether the real concern is that smoking might be morally wrong. (NB: I'm discussing where whether it is morally wrong, not whether it should be legally banned or whether people should have the 'right' to smoke – these are distinct questions). Continue reading →
You can get experienced meditators to produce, on demand, feelings of timelessness and spacelessness. Tell them 'Try to be outside time', and 'try not to be in the centre of space', and they will.
These sort of sensations tend to happen together – so strikingly so that Walter Stace proposed, as one combined element of mystical experience, 'non-spatial-and-non-temporal'.1
Why should that be? asked an Israeli research group in a recent and fascinating paper.  And was the generation of these sensations related to alterations in the sense of the body? Continue reading →