Cross-posted at Less Wrong.
This is an addendum to a previous post, which argued that we may be underestimating the impact of innovation because we have so much of it. I noted that we underestimated the innovative aspect of the CD because many other technologies partially overlapped with it, such as television, radio, cinema, ipod, walkman, landline phone, mobile phone, laptop, VCR and Tivo's. Without these overlapping technologies, we could see the CD's true potential and estimate it higher as an innovation. Many different technologies could substitute for each other.
But this argument brings out a salient point: if so many innovations overlap or potentially overlap, then there must be many more innovations that purposes for innovations. Tyler Cowen made the interesting point that the internet isn't as innovative as the flushing toilet (or indeed the television). He certainly has a point here: imagine society without toilets or youtube, which would be most tolerable (or most survivable)? Continue reading →
Cross-Posted at Less Wrong.
Many have pronounced that the era of innovation dead, peace be to its soul. From Tyler Cowen's decree that we've picked all the low hanging fruit of innovation, through Robert Gordon's idea that further innovation growth is threatened by "six headwinds", to Gary Karparov's and Peter Thiel's theory that risk aversion has stifled innovation, there is no lack of predictions about the end of discovery.
I don't propose to address the issue with something as practical and useful as actual data. Instead, staying true to my philosophical environment, I propose a thought experiment that hopefully may shed some light. The core idea is that we might be underestimating the impact of innovation because we have so much of it.
Imagine that technological innovation had for some reason stopped around the 1945 – with one exception: the CD and CD player/burner. Fast forwards a few decades, and visualise society. We can imagine a society completely dominated by the CD. We'd have all the usual uses for the CD – music, songs and similar – of course, but also much more. Continue reading →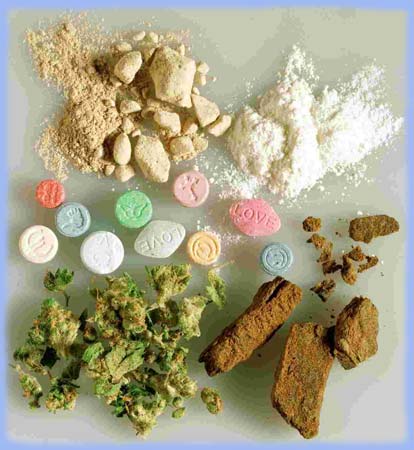 The laws that prohibit possession of certain drugs are ostensibly justified because they protect people from the health risks that are associated with uncontrolled or heavy use. Some have argued that criminalizing possession of small quantities of drugs for personal use is overly paternalistic (people should be free to make potentially risky choices as long as they don't put others at risk) or even counterproductive (criminalizing drug use fuels a black market, many aspects of which present greater dangers to individual drug users and wider society). I find these arguments intuitively persuasive (although clear evidence would be needed to substantiate the claim that criminalization is in fact counterproductive).
So, if there is a justification for putting controls on personal drug use it seems that it ought to appeal solely to the physical and social harms that would result from a policy of drug liberalization. Such an approach is roughly reflected in the UK drug laws: the graded classification system, which determines the maximum penalty for possessing drugs in each class (A to C), considers only the harmfulness of the drug: punishment is linked to risk to health. Criminalization of drug use thus has nothing to do with a moral evaluation of this drug use.
However, a news story this month raises the question of whether moral considerations are sometimes playing a role in the sentencing of those convicted of possessing illegal drugs. Continue reading →
The Daily Mail has caused something of a furore by posting an online petition calling for the UK government to use foreign aid money to help British people whose homes have been devastated by the recent floods. Whilst 143'000 have signed the petition, charities such as Action Aid have condemned the motion. Continue reading →
Recently in Portsmouth, a statue of Charles Dickens has been unveiled. While not terribly notable in itself this event is of some interest as it ignores the last wishes of the author it is meant to honour [1].
The problem, in my view, is that this is just one of many cases in which a public figure—authors appear especially vulnerable—has been denied the fulfilment of his or her express wishes regarding post-mortem handling of his or her estate or image. Continue reading →
It has been reported that the co-ordinator of the Sex Education Forum in the UK has advocated that parents ought to refrain from forcing their child to kiss a grandparent against their will, since this could lead to confusion over sexual consent. Kate Emmerson claims that children should be taught that their bodies are their own from "age zero", and that the practice of forcing children to kiss a relative against their will is in tension with this message. Continue reading →
If someone were to ask you what you want from life, how would you reply? Plausible answers might include: 'to be happy', 'to be successful', 'to make a difference', or perhaps 'to experience as much as possible'. Whatever these aspirations mean in their detail, they capture various implicit assessments of what we think it means to live a life that is good for us. A recent psychological study presents interesting data that suggests that two of the things we might want in our lives – happiness and meaning – sometimes do not go together. In fact, some of the things that lead to a life being happy are negatively associated with it being meaningful and some of the things that seem to confer meaning detract from happiness. If this occasional incompatibility is in fact the case, does this mean that we must sometimes make a decision about which to pursue? Continue reading →
My book of the year, by a very wide margin, is Jay Griffiths' splendid 'Kith: The Riddle of the Childscape' (Hamish Hamilton, 2013). Amongst her many virtues is a loathing of Plato's Republic. Here she is, in typically swashbuckling style:
'Excessive laughter is banned and so is the liquid superfluity of metaphor. Plato would rid his ideal state of anything that could arouse emotion, mischief, wildness or fun….so ghastly is his Republic that it could be interpreted as satire. But, generally, its ambition has been taken with deadly seriousness as a founding text on the education of boys. The purpose of The Republic is to school its youth to be good soldiers engaged in unending war to take the resources of neighbouring lands. It is a handbook for the education of imperialists.
Brick by brick, Plato builds the walls of his citadel of control, hierarchy and obedience. His ideal republic is obsessed with rule – not only the rule of command, but the rule of measurement… the heart of his vision [is] that Apollo, god of measure, metre, civilisation and, surely, god of metronomes, should keep Dionysus, god of the Romantic movement, god of wildness and nature, firmly under his thumb.' 1
Familiar? It should be – at least to UK readers. It's the policy of Michael Gove and his rightly vilified Department. They want to produce a generation of nerdish measurers – people who wield rulers rather than wands, and who write in Excel rather than blank verse.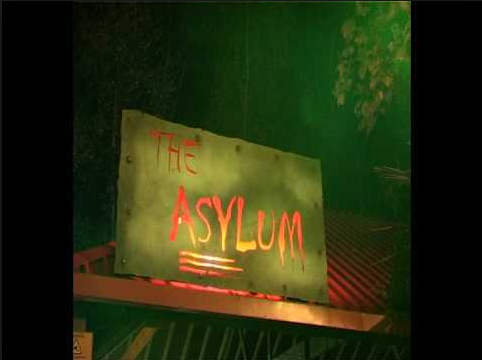 There has been much discussion this week about whether Thorpe Park's 'Asylum' maze perpetuates the stigma that sometimes surrounds mental illness. The live action horror maze is an attraction that has opened for Halloween for the last eight years. Replete with special effects, its interior is set up to look like the intermittently-lit corridors of a dilapidated hospital. As the maze-goers try to find their way through the corridors, actors dressed as 'patients' jump out, scare and chase them until they find the exit. You can get a sense of the maze here.
Polls have been set up to gauge the public response to the maze and petitions started in an attempt to get Thorpe Park to close it down. Having set up a poll on Twitter, Paul Jenkins, the chief executive officer of the charity Rethink Mental Illness has been quoted as saying 'While of course there's nothing wrong with a bit of Halloween fun, explicit references to 'patients' crosses a line and reinforces damaging stereotypes about mental illness.' Continue reading →
An Old Bore writes:
Last week I got the boat from Athens to Hydra. It takes about 2 ½ hours, and takes you along the coast of the Argolid.
The sun shone, the dolphins leapt, the retsina flowed, the bouzoukis trembled, and we watched the sun rise over the Peloponnese. It was wonderful. At least it was for me.
Basking on the upper deck, playing Russian roulette with malignant melanoma, were four girls, all aged around 15. They saw nothing. They stretched out on bean bags, their eyes shut throughout the voyage. They heard nothing other than what was being pumped into their ears from their IPods. They would no doubt describe themselves as friends, but they didn't utter a word to each other. They shared nothing at all apart from their fashion sense and, no doubt, some of the music. The dolphins leapt unremarked upon. We might, so far as the girls were concerned, have been cruising past Manchester rather than Mycenae. Continue reading →