In a particularly eye-catching pull quote in the November issue of The Atlantic, journalist and scholar Robert Wright claims, "The world's gravest conflicts are not over ethical principles or disputed values but over disputed facts."[1]
The essay, called "Why We Fight – And Can We Stop?" in the print version and "Why Can't We All Just Get Along? The Uncertain Biological Basis of Morality" in the online version, reviews new research by psychologists Joshua Greene and Paul Bloom on the biological foundations of our moral impulses. Focusing mainly on Greene's newest book, Moral Tribes: Emotion, Reason, and the Gap Between Us and Them, Wright details Greene's proposed solution to the rampant group conflict we see both domestically and internationally. Suggesting that we are evolutionarily wired to cooperate or 'get along' with members of groups to which we belong, Greene identifies the key cause of fighting as different groups' "incompatible visions of what a moral society should be."[2] And his answer is to strive for a 'metamorality' – a universally shared moral perspective (he suggests utilitarianism) that would create a global in-group thus facilitating cooperation.
So the US government is likely being shutdown, which will suspend the work of many government agencies, including the Center for Disease Control (CDC). But, fair citizens, I reassure you – in its wisdom, the US Congress has decided that the military's salaries will be excluded from the shutdown.
With all due respect to military personnel, this is ludicrous. The US military is by far the world's largest, there is little likelihood of any major war (the last great power war was in 1953), and no sign of minor wars starting, either. Suspended salaries may be bad for morale and long term retention, but they aren't going to compromise US military power.
Contrast with the CDC's work. The world's deadliest war was the second world war, with 60 million dead, over a period of years (other wars get nowhere close to this). The Spanish flu killed 50-100 million on its own, in a single year. Smallpox couldn't match that yearly rate, but did polish off 300-500 million of us during the 20th century. Bog standard flu kills between a quarter and a half million every year, and if we wanted to go back further, the Black Death wiped out at least a third of the population of Europe. And let's not forget HIV with its 30 million deaths to date.
No need to belabour the point… Actually there is: infectious diseases are the greatest killers in human history, bar none. If any point needs belabouring, that's one. And a shutdown would have an immediate negative impact on public health: for instance, the CDC would halt its influenza monitoring program. Now, of course, this year's flu may not turn out to be pandemic – we can but hope, because that's all we can do now! And if we have another SARS starting somewhere in the United States, it will be a real disaster.
We're closing our eyes and hoping that the greatest killer in human history will be considerate enough to not strike while we sort out our politics.
Not all ethical issues are equally important. Many ethicists spend their professional lives performing in sideshows.
However entertaining the sideshow, sideshow performers do not deserve the same recognition or remuneration as those performing on our philosophical Broadways.
What really matters now is not the nuance of our approach to mitochondrial manipulation for glycogen storage diseases, or yet another set of footnotes to footnotes to footnotes in the debate about the naturalistic fallacy. It is: (a) Whether or not we should be allowed to destroy our planet (and if not, how to stop it happening); and (b) Whether or not it is fine to allow 20,000 children in the developing world to die daily of hunger and entirely avoidable disease  (and if not, how to stop it happening). My concern in this post is mainly with (a). A habitable planet is a prerequisite for all the rest of our ethical cogitation. If we can't live here at all, it's pointless trying to draft the small print of living. Continue reading →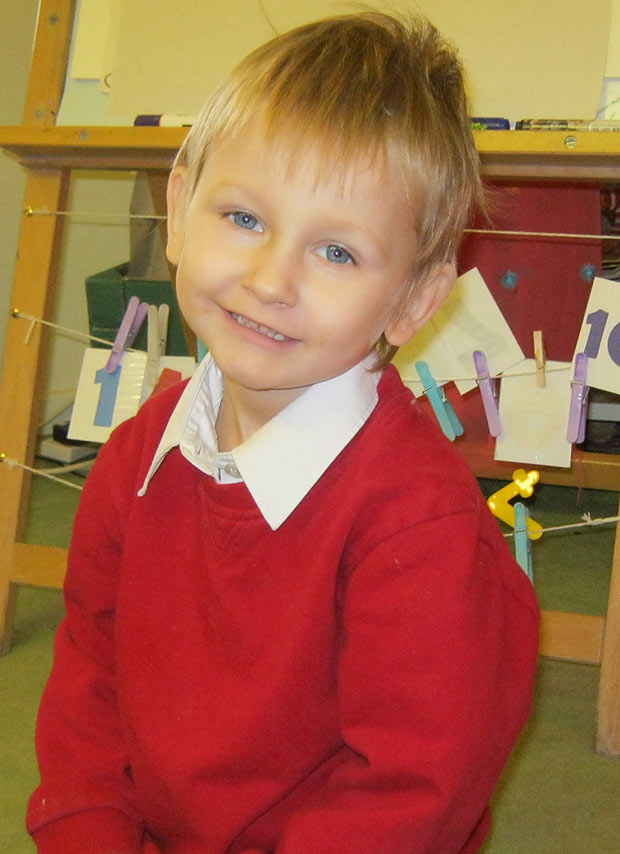 Follow Rebecca on Twitter
Today, the mother and stepfather of Daniel Pelka each received a life sentence for his murder. Daniel was four when he died in March last year. In the last few months of his short life, he was beaten, starved, held under water until he lost consciousness so that his mother could enjoy some 'quiet time', denied medical treatment, locked in a tiny room containing only a mattress on which he was expected both to sleep and defecate, humiliated and denied affection, and subjected to grotesquely creative abuse such as being force-fed salt when he asked for a drink of water. His young sibling, who secretly tried to feed and comfort Daniel, was forced to witness much of this; and neighbours reported hearing Daniel's screams at night.
Daniel's mother, Magdelena Luczak, and stepfather, Mariusz Krezolek, will each serve a minimum of thirty years in prison. This is the most severe punishment available in the current UK legal system. Even so, in a case like this, it seems almost laughably inadequate. The conditions in which Luczak and Krezolek will spend the next thirty years must, by law, meet certain standards. They will, for example, be fed and watered, housed in clean cells, allowed access to a toilet and washing facilities, allowed out of their cells for exercise and recreation, allowed access to medical treatment, and allowed access to a complaints procedure through which they can seek justice if those responsible for their care treat them cruelly or sadistically or fail to meet the basic needs to which they are entitled. All of these things were denied to Daniel. Further, after thirty years—when Luczak is 57 and Krezolek 64—they will have their freedom returned to them. Compared to the brutality they inflicted on vulnerable and defenceless Daniel, this all seems like a walk in the park. What can be done about this? How can we ensure that those who commit crimes of this magnitude are sufficiently punished? Continue reading →
Follow Rebecca on Twitter
There has recently been a spate of news stories about animals grieving. The Huffington Post features a video of a dog burying a dead puppy, New York Daily News reports a dog and a cat mourning the death of a dog, and a video entitled 'Bella (dog) mourns death of Beavis (beaver)' recently went viral. There are great contradictions in the way in which we, as a society, view the capacity of animals to experience mental states comparable to those enjoyed by humans. On the one hand, many of us love and share our lives and homes with animals (I am currently battling for space on my keyboard with our black and white cat, Wellie). On the other hand, we humans very often treat animals as nothing more than tools to serve our own ends—and even the UK, a country with relatively strict animal welfare legislation, permits animals to be subjected to conditions akin to a hell on earth in the name of scientific research, intensive farming, and pest control.
Scepticism about the capacity of animals to experience conscious mental states like suffering—let alone more complex ones like grief—is most often associated with the influence of Descartes. Optimists may have reason to hope that scientific evidence about the mental lives of animals will soon extinguish such scepticism: last year a group of eminent neuroscientists published the Cambridge Declaration on Consciousness, which proclaims that humans are not alone in possessing consciousness (for a discussion of the Declaration, see here). Science, it seems, may hold the key to improving the way animals are treated. Continue reading →
Follow Rebecca on Twitter
Scientific discoveries about how our behaviour is causally influenced often prompt the question of whether we have free will (for a general discussion, see here). This month, for example, the psychologist and criminologist Adrian Raine has been promoting his new book, The Anatomy of Violence, in which he argues that there are neuroscientific explanations of the behaviour of violent criminals. He argues that these explanations might be taken into account during sentencing, since they show that such criminals cannot control their violent behaviour to the same extent that (relatively) non-violent people can, and therefore that these criminals have reduced moral responsibility for their crimes. Our criminal justice system, along with our conceptions of praise and blame, and moral responsibility more generally, all presuppose that we have free will. If science can reveal it to be an illusion, some of the most fundamental features of our society are undermined.
The questions of exactly what free will is, and whether and how it can accommodate scientific discoveries about the causes of our behaviour, are primarily theoretical philosophical questions. Questions of theoretical philosophy—for example, those relating to metaphysics, epistemology, and philosophy of mind and language—are rarely viewed as highly relevant to people's day-to-day lives (unlike questions of practical philosophy, such as those relating to ethics and morality). However, it turns out that the beliefs that people hold about free will are relevant. In the last five years, empirical evidence has linked reduced belief in free will with an increased willingness to cheat,1 increased aggression and reduced helpfulness,2 and reduced job performance.3 Even the way that the brain prepares for action differs depending on whether or not one believes in free will.4 If the results of these studies apply at a societal level, we should be very concerned about promoting the view that we do not have free will. But what can we do about it? Continue reading →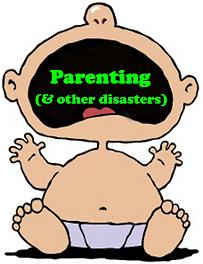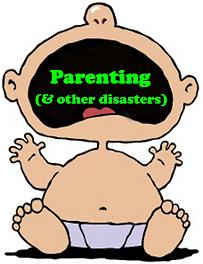 We've come a long way, as a species. And we're better at many things than we ever were before – not just slightly better, but unimaginably, ridiculously better. We're better at transporting people and objects, we're better a killing, we're better at preventing infectious diseases, we're better at industrial production, agricultural and economic output, we're better at communications and sharing of information.
But in some areas, we haven't made such dramatic improvements. And one of those areas is parenting. We're certainly better parents than our own great-great-grandparents, if we measure by outcomes, but the difference is of degree, not kind. Why is that? Continue reading →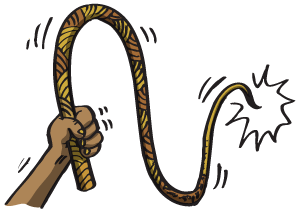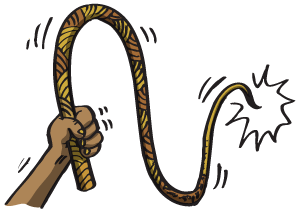 Studies have shown that regular physical activity has benefits for mental health: exercise can help people to recover from depression and anxiety disorders. However, not all people like exercise, and a mental disorder like depression can additionally decrease motivation for physical activity. So the disorder itself might inhibit behaviour that helps to overcome it.
We would assume that pressurising people is no solution here: several studies have shown that restricting freedom of choice or control increases stress in both humans and animals. However, new research tentatively indicates that controllability might play a smaller role than expected when it comes to exercise, and that even forced exercise might protect against depression and anxiety symptoms: