Written by University of Oxford DPhil Student, Tena Thau
Yesterday, Oxford sent out an email to students, informing us that we would be asked to sign this Covid-19 Student Responsibility Agreement, before the start of term in October. The email also linked to some further Covid-19 guidance. Here are some questions that I had, while reading through these materials.
Which patients should we treat, if we can't treat them all? The Covid-19 pandemic has brought questions about how to allocate scarce medical resources to the forefront. In this Thinking Out Loud interview with Katrien Devolder, Philosopher Moti Gorin (Colorado State University) argues that parents (or primary caregivers) of a dependent child should (sometimes) get priority. A controversial position that nevertheless has some intuitive appeal!
Widespread corruption and racism in Mexico created extra hurdles for the development of Mexico's recently published federal guidelines for deciding who gets to access scarce medical resources (e.g. ventilators in the case of Covid-19). Dr César Palacios-González (Oxford), who helped develop these guidelines,  talks about these challenges.
In the UK we're past the peak of the coronavirus pandemic but new ethical issues are arising: the healthcare system is now under enormous pressure – it's working less efficiently than before (because of precautions to protect healthcare personnel), and there's an enormous backlog of patients whose treatments have been put on hold. Which non-Covid-19 patients should get treated first and who will have to wait?  Dominic Wilkinson, Professor of Medical ethics and Consultant in Newborn Intensive Care, sheds some light on this important question, and proposes a practical solution. (To watch with subtitles, press the 'YouTube' button in the video.)

Written by Alberto Giubilini
Wellcome Centre for Ethics and Humanities – Oxford Uehiro Centre for Practical Ethics
University of Oxford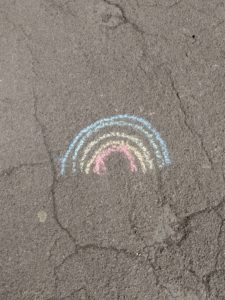 Main point:
Lockdown measures to contain the spread of COVID-19 have so far been compulsory in most countries. In the same way, use of contact tracing apps should be compulsory once lockdown measures are relaxed. And in the same way, vaccination should be compulsory once the COVID-19 vaccine is available.
We can think of the lockdown as a form of 'social immunization', of contact tracing apps as a form of 'technological immunization', and of course of vaccination as pharmacological immunization. The same reasons that justify compulsory lockdown also justify compulsion in the other two cases.
This interview is now also available as a video on YouTube:
Oxford Uehiro Centre's Director of Medical Ethics, Professor Dominic Wilkinson, has led a UK ethical framework for treatment decisions in acute paediatric settings during the Covid-19 Pandemic.
This ethical framework is a modification of guidance developed for treatment decisions relating to adults. The principles relating to decisions for children in the setting of the pandemic are the same as those for adults. The framework emphasises that decisions should be ethically consistent and apply to patients both with COVID-related and non-COVID related illness.

The focus of the ethical framework provides guidance for a situation where there is extremely high demand and limited critical care capacity. However, it is important to note that at the time of writing (14 April 2020) there is enough paediatric critical care capacity across the UK. At the present time decisions about children in need of critical care should reflect the same fundamental ethical considerations as apply in normal times. Those decisions should be focused on the best interests of the child, and actively involve parents in decision-making.
Written by Dominic Wilkinson, University of Oxford
This article originally appeared in The Conversation
In a world where the adjective "unprecedented" has become commonplace, the news of British Prime Minister Boris Johnson being admitted to the intensive care unit of St Thomas' Hospital with COVID-19 seemed to take it to a new level.
There is little information in the public domain about Johnson's medical condition, but this is clearly a very serious step. He will only have been transferred to intensive care because it is perceived that his condition is potentially life threatening and there is a possibility that he would need urgent medical attention, including the possible use of mechanical ventilation.
What would happen if that became necessary? Would Johnson's treatment be any different from anyone else with the same condition? Would he receive special treatment because of his political position, because of his importance for the country? Would he be prioritised for a ventilator? Continue reading →