This article received an honourable mention in the graduate category of the 2023 National Oxford Uehiro Prize in Practical Ethics
Written by University of Oxford student Pablo Neira
If the interests of sentient animals matter, then there are (at least pro tanto) reasons to prevent the harms they suffer. There are many different natural harms that wild animals suffer, including hunger, disease, parasitism and extreme weather conditions (Singer 1975; Clark 1979; Sapontzis 1984; Cowen 2003; Fink 2005; Simmons 2009; Horta 2010; McMahan 2010; Ebert and Mavhan 2012; Keulartz 2016; Palmer 2013; Sözmen 2013; Bruers 2015; Tomasik 2015; McMahan 2016; Bramble 2021; Johannsen 2021). One of these (on which I will focus in this paper) is the suffering caused by predation. Predation is an antagonistic relationship in which a predator obtains energy by consuming a prey animal—either wholly or partially—which is alive when it is attacked (Begon et al. 2006, 266). The harms predation cause to prey animals can vary greatly, depending on the kind of injuries they suffer in the process and how painful they are, the amount of time it takes them to die, the release of endorphins that reduce pain or the extent to which psychological suffering—mostly distress—affects them during the process. In addition, beyond the pain of predation itself, there are other substantial harms related to predation. Continue reading →
Written by Theron Pummer
This article originally appeared in the OUPBlog
 You can save a stranger's life. Right now, you can open a new tab in your internet browser and donate to a charity that reliably saves the lives of people living in extreme poverty. Don't have the money? Don't worry—you can give your time instead. You can volunteer, organize a fundraiser, or earn money to donate. Be it using money or time, there are actions you can take now that will save lives. And it's not just now. You can expect to face such opportunities to help strangers pretty much constantly over the remainder of your life.
I doubt you are morally required to help distant strangers at every opportunity, taking breaks only for food and sleep. Helping that much would be enormously costly. It would involve a lifetime of sacrificing your well-being, freedom, relationships, and personal projects. But even if you are not required to go that far, surely there are some significant costs you are required to incur over the course of your life, to prevent serious harms to strangers. Continue reading →
                                                                                                                                                                                  Written by Roger Crisp
Over recent decades, a lively debate has arisen in ethical theory over whether so-called 'impartial' views, such as utilitarianism, are inconsistent with the view that we have reasons, or even moral obligations, of partiality. Consider someone converted to utilitarianism who decided against a life-saving operation for their own child because the money could do more good if used to help strangers.
The standard utilitarian response has been that relationships involving partiality – relationships of love, friendship, and so on – not only produce a lot of good or well-being for those involved, but also, because of the kind of beings we are, motivate us to help others when otherwise we wouldn't. This seems a reasonable defence, at least to some extent, though the question remains just how partial we should be.
Consider Christmas. Deloitte estimate that in 2016 US citizens spent $1 trillion during the Christmas period, much of which will have been on gifts and hospitality for family, friends, and colleagues. If we accept Jeffrey Sachs's  claim that to end extreme world poverty in twenty years would cost around $175 billion p.a. (The End of Poverty: How We Can Make it Happen in our Lifetime (New York: Penguin, 2005)), then it seems that Americans would need to channel less than one fifth of their current spending over Christmas into overseas development to bring to an end the terrible injustice and suffering caused by extreme world poverty. And of course if the rest of us in the developed world did the same, the amount required from each of us would be even smaller.
There is still a difference between utilitarians and those who believe in non-derivative obligations of partiality, of course. Utilitarians think I should look after my children because the world will go better if I do; partialists believe I just should. But, given the current state of the world, relatively little of practical importance hangs on this debate. No plausible version of partialism could allow the huge disparities that exist between the amount spent in the developed world within partial relationships and that spent on alleviating suffering and injustice in the world as a whole. That is something all of us, whether impartialist or partialist, might do well to remember when Christmas comes round again.
What does Peter Singer's famous 'pond example' tell us about our obligations to the world's needy? Is rescuing a child drowning in a shallow pond really the same as donating money to effective aid organisations? Is it okay to spend large amounts of money on 'dramatic rescues' (e.g. after an earthquake, to find perhaps one more person alive…)? Does donating money to poor countries with corrupt regimes do more harm than good? Is the approach of Effective Altruism too narrow? In this interview with Katrien Devolder, Professor Larry S. Temkin (Rutgers) casts serious doubts on views that have been widely accepted for decades.
We were extremely honoured to welcome Professor Larry Temkin (Rutgers University) to Oxford to deliver the 2017 Annual Uehiro Lectures on 6, 8 and 10 November.  The engaging lectures were fully booked well in advance, and were each followed by a lively discussion.  Continue reading →
Location: August 5th to 7th, University of California, Berkeley
Abstract Deadline: July 10th
Contact: researchmeeting@centerforeffectivealtruism.org
Overview
The 2016 Effective Altruism Global Research Meeting is an opportunity for Postgraduate students and early stage academics from a variety of disciplines to present research relevant to Effective Altruism. The meeting will take place on August 5th to 7th, 2016 at UC Berkeley alongside the Effective Altruism Global conference. The meeting will consist of two events, an academic poster session and a number of short oral presentations. Presentations will be awarded to the most exceptional submissions. Participants selected for presentations will still have the option to present a poster.
The Effective Altruism movement, which promotes the use of reason and evidence to determine the most effective ways to improve the world, has grown rapidly over the last three years. It is an interdisciplinary movement which has gained traction amongst academics in a wide range of fields, including Philosophy, Economics and Health. Last year's Effective Altruism Global conference welcomed renowned philosopher Peter Singer and behavioral economist Dan Ariely, as well as 1000 attendees. This year, our speakers include Philip Tetlock (author of Superforecasting), Cass Sunstein (legal scholar and former Administrator of the White House OIRA), Thomas Kalil (Deputy Director for Technology and Innovation at the White House OSTP), Jaan Tallinn (Co-Founder of Skype) and Irene Pepperberg (noted animal cognition scientist).  
Effective Altruism Global's featured topics include discussions of the replication crisis, prediction markets, decision making under uncertainty, CRISPR, our obligations to the global poor, as well as a number of other topics that are important to shaping the future. The Research Meeting will run alongside Effective Altruism Global to give academics access to the large audience of interested attendees, and expose the more than 1,000 expected philanthropists, CEOs, and students to research relevant to Effective Altruism. Continue reading →
This essay was awarded second place in the Oxford Uehiro Prize in Practical Ethics graduate category.
Written by University of Oxford student, Benjamin Lange
1. INTRODUCTION
Consider
Important Decision: Imagine that you are about to finish your philosophy PhD and are faced with the following two choices: You can either accept a postdoctoral position at a prestigious university or you can take up a job that will enable you to positively impact the lives of other people who are very badly off. Suppose further that you would strongly prefer to become a philosopher. However, you are having second thoughts. It's also clear to you that you could spend your time and energy in a more beneficial way by helping others. And you recognise that you have strong moral reason to do so.
With this in mind, and standing at this important juncture in your life and career you now ask yourself:
"Given that there is some moral leeway, am I justified in pursing a philosophical (minimally helpful) career even though I could also choose a (more helpful) altruistic career?"
How would you answer? Continue reading →
Written by Professor Julian Savulescu and Professor Walter Sinnott-Armstrong
This is a cross-post of an article which was originally published in The Conversation
Effective altruism is a philosophy and social movement which aims not only to increase charitable donations of time and money (and indeed more broadly to encourage leading a lifestyle which does good in the world), but also encourage the most effective use of these resources, usually by looking for measurable impacts such as lives saved per dollar.
For an effective altruist, the core question is: "Of all the possible ways to make a difference, how can I make the greatest difference?" It might be argued, for example, that charity work isn't the best use of time; a talented financier may be better off working for a bank, and use their earnings to pay for others to work for charities instead. Continue reading →
Suppose you are an altruistically minded person who is adamant about doing the most good you possibly can. If you are lucky enough to have a wide range of options, what career should you choose?
Two years ago, William MacAskill, President of 80,000 hours, a non-profit organisation focused on "enabling people to make a bigger difference with their career," suggested you steer clear of charity work and aim for Wall Street. He called this approach earning to give. A couple of days ago, MacAskill has published a blog post where he admits that heavily pushing for the idea of earning to give was "a marketing strategy," and that, although 80,000 hours did believe that "at least a large proportion of people" should become high-earners in order to donate more money, placing so much emphasis on this idea may have been mistaken. The 80,000 hours page on earning to give now reads: "This page was last updated in 2012 and no-longer fully reflects our views." MacAskill's current point of view is that only a "small proportion" of people should strive to earn to give. Continue reading →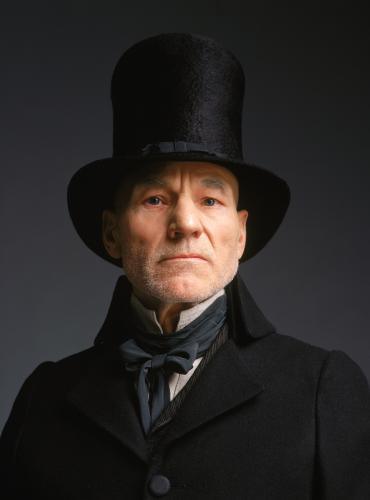 Could the fact that someone is more scroogelike – less willing to sacrifice for the sake of doing good – entail that morality is less demanding for her?  The answer to this question has important implications for a host of issues in practical ethics, including issues surrounding adoption, procreation, charity, consumer choices, and self-defense.