By Stephen Rainey
Around a decade ago, Facebook users were widely playing a game called 'Scrabulous' with one another. It was pretty close to Scrabble, effectively, leading to a few legal issues.
Alongside Scrabulous, the popularity of Scrabble-assistance websites grew. Looking over the shoulders of work colleagues, you could often spy a Scrabulous window, as well as one for scrabblesolver.co.uk too. The strange phenomenon of easy, online Scrabulous cheating seemed pervasive for a time.
The strangeness of this can hardly be overstated. Friends would be routinely trying to pretend to one another that they were superior wordsmiths, by each deploying algorithmic anagram solvers. The 'players' themselves would do nothing but input data to the automatic solvers. As Charlie Brooker reported back in 2007,
"We'd rendered ourselves obsolete. It was 100% uncensored computer-on-computer action, with two meat puppets pulling the levers, fooling no one but themselves."
Back to the present, and online Scrabble appears to have lost its sheen (or lustre, patina, or polish). But in a possible near future, I wonder if some similar issues could arise. Continue reading →
This essay was the winner in the Oxford Uehiro Prize in Practical Ethics Undergraduate Category
Written by University of Oxford student Jonathan Latimer
 I will defend the process of genetic 'disenhancement' of animals used for factory farming. I suggest that disenhancement will significantly increase the quality of life for animals in factory farms, and that this benefit is robust against objections that disenhancement is harmful to animals and that it fails to address the immorality of factory farming. Contra to a previous submission, I hope to recast disenhancement as something which ought to be seriously considered on behalf of animals in factory farms.
Currently, the factory farming of livestock animals for human consumption causes a great amount of suffering in those animals. It is widely acknowledged that the conditions many animals face in factory farms are abhorrent. Furthermore, demand for factory-farmed meat is increasing worldwide as developing economies grow more affluent. This will lead to more animals suffering in factory farms in the future. One potential solution to this problem is the 'disenhancement' of livestock animals. Disenhancement is a genetic modification that removes an animal's capacity to feel pain. Scientists hope to be able to do this without inflicting any pain at all. So, disenhancement promises to reduce suffering in factory-farmed animals by removing their capacity to feel pain caused by their terrible environment. Continue reading →
Written by Stephen Rainey
Brain-machine interfaces (BMIs), or brain-computer interfaces (BCIs), are technologies controlled directly by the brain. They are increasingly well known in terms of therapeutic contexts. We have probably all seen the remarkable advances in prosthetic limbs that can be controlled directly by the brain. Brain-controlled legs, arms, and hands allow natural-like mobility to be restored where limbs had been lost. Neuroprosthetic devices connected directly to the brain allow communication to be restored in cases where linguistic ability is impaired or missing.
It is often said that such devices are controlled 'by thoughts'. This isn't strictly true, as it is the brain that the devices read, not the mind. In a sense, unnatural patterns of neural activity must be realised to trigger and control devices. Producing the patterns is a learned behaviour – the brain is put to use by the device owner in order to operate it. This distinction between thought-reading and brain-reading might have important consequences for some conceivable scenarios. To think these through, we'll indulge in a little bit of 'science fiction prototyping'.
Novel gene editing technologies, such as CRISPR/Cas9, allow scientists to make very precise changes in the genome of human embryos. This could prevent serious genetic diseases in future children. But the use of gene editing in human embryos also raises questions: Is it safe? Should prospective parents be free to choose the genetic characteristics of their children? What if they want to use gene editing to have a deaf child, or a child with fair skin and blue eyes? Should gene editing be regulated globally, or should each country have their own legislation? In this interview with Katrien Devolder, John Harris (Professor Emeritus, University of Manchester &  Visiting Professor in Bioethics, King's College London) answers these and other questions, and defends the view that we have the strongest moral obligation to gene-edit human embryos, not only to prevent disease but also for the purpose of enhancement.
Written by Michael Robillard
            "Let me have war, say I: it exceeds peace as far as day does night; it's spritely, waking, audible, and full of vent. Peace is a very apoplexy, lethargy; mulled, deaf, sleepy, insensible; a getter of more bastard children than war's a destroyer of men."
― William Shakespeare, The Tragedy of Coriolanus
As 21st century technology continues to progress at an ever alarming pace, the science-fiction notion of 'human enhancement' looks, day by day, to be an ever-approaching reality. Neuro-chemical enhancement, genetic enhancement, man/machine pairing; each of these emerging technologies carries with it, both individually and collectively, a host of ethical worries concerning the well-being, autonomy, and identity of the individual person. These ethical worries arguably become even more problematic and complex when considering the specific enhancement of soldiers.
In addition to the many ethical concerns surrounding human enhancement in general, the issue of soldier enhancement in particular appears to come with its own set of unique moral problems. This is so, at least in part, since the role of soldier often requires the promotion of attributes, aspects of character, and capacities that are arguably virtuous within the context of war but potentially vicious within the context of otherwise 'normal' society. Indeed, a propensity towards obedience, a disinhibition towards violence, extreme tolerance for risk, and being exceptionally skillful at the trade of killing are not typical attributes we would consider noble or praise-worthy within the day-to-day domestic sphere, though they are attributes absolutely vital for success on the battlefield. Continue reading →

Could genetic engineering one day allow parents to have designer babies?
Tatiana Vdb/flickr, CC BY
William Isdale, University of Melbourne
What if humans are genetically unfit to overcome challenges like climate change and the growing inequality that looks set to define our future?
Julian Savulescu, visiting professor at Monash University and Uehiro professor of Practical Ethics at Oxford University, argues that modifying the biological traits of humans should be part of the solution to secure a safe and desirable future.
The University of Melbourne's William Isdale spoke to Julian Savulescu about what aspects of humanity could be altered by genetic modifications and why it might one day actually be considered unethical to withhold genetic enhancements that could have an overwhelmingly positive effect on a child's life. Continue reading →
The Oxford Union.
The Motion: This House Believes the Manipulation of Human DNA is an Ethical Necessity.
The Speakers: Julian Savulescu closed the case for the Proposition, as the fifth speaker of six in the debate.
Written by Andreas Kappes
This is an unedited version of Andreas Kappes' article which was originally  published on The Conversation
Twitter:@ankappes
Doping in sports often gives us intriguing insights not only into how we think about right and wrong1, but also into our intuitions about performance. In the aftermath of the latest doping scandal, for instance, Arsene Wegner, eminent football manager of Arsenal London, accused the Uefa (governing body of European football) of "basically accepting" doping 2. Arsenal London had just lost to Dynamo Kiev and one player form the Ukrainian team was caught doping. Uefa did not punish the Ukrainians, only the perpetrator. But surely, one doped player makes a team better, gives an unfair advantage to them, right? This intuition reflects how most of us think about performance in groups, not only in sports, but group performance everywhere. More of something that enhances individual performance such as expertise or skill is also more success for the team, and more of something that impairs individual performance such as sleep deprivation or stress means also less success for the team. Continue reading →
Written by Anke Snoek
Macquarie University
In the UK around 500 soldiers each year get fired because they fail drug-testing. The substances they use are mainly recreational drugs like cannabis, XTC, and cocaine. Some call this a waste of resources, since new soldiers have to be recruited and trained, and call for a revision of the zero tolerance policy on substance use in the army.
This policy stems from the Vietnam war. During the First and Second World War, it was almost considered cruel to deny soldiers alcohol. The use of alcohol was seen as a necessary coping mechanism for soldiers facing the horrors of the battlefield. The public opinion on substance use by soldiers changed radically during the Vietnam War. Influenced by the anti-war movement, the newspapers then were dominated by stories of how stoned soldiers fired at their own people, and how the Vietnamese sold opioids to the soldiers to make them less capable of doing their jobs. Although Robins (1974) provided evidence that the soldiers used the opioids in a relatively safe way, and that they were enhancing rather than impairing the soldiers' capacities, the public opinion on unregulated drug use in the army was irrevocably changed. Continue reading →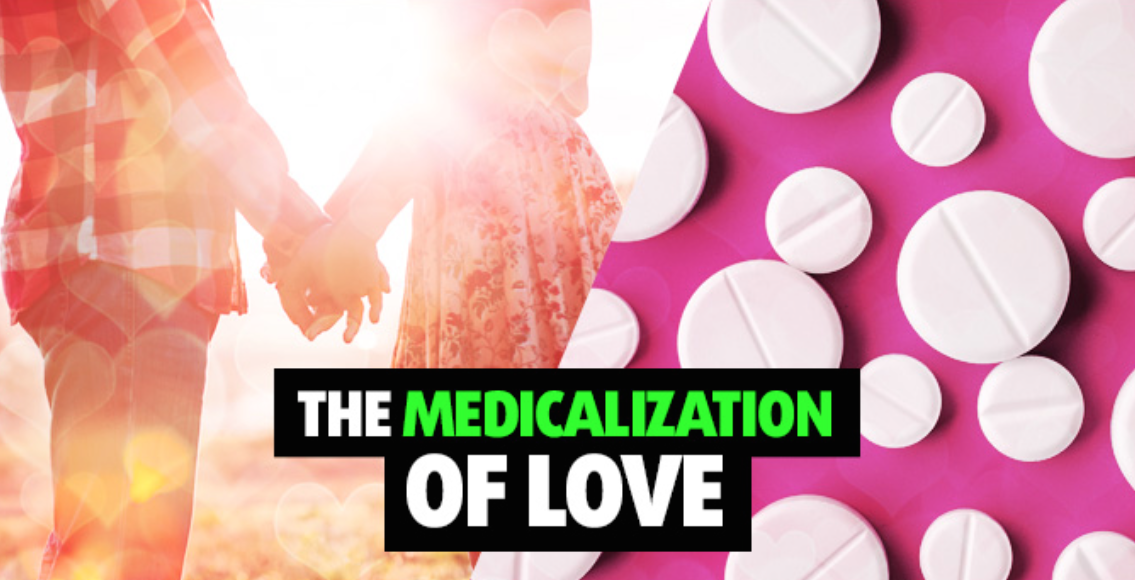 Just out today is a podcast interview for Smart Drug Smarts between host Jesse Lawler and interviewee Brian D. Earp on "The Medicalization of Love" (title taken from a recent paper with Anders Sandberg and Julian Savulescu, available from the Cambridge Quarterly of Healthcare Ethics, here).
Below is the abstract and link to the interview:
Abstract
What is love? A loaded question with the potential to lead us down multiple rabbit holes (and, if you grew up in the 90s, evoke memories of the Haddaway song). In episode #95, Jesse welcomes Brian D. Earp on board for a thought-provoking conversation about the possibilities and ethics of making biochemical tweaks to this most celebrated of human emotions. With a topic like "manipulating love," the discussion moves between the realms of neuroscience, psychology and transhumanist philosophy.
http://smartdrugsmarts.com/episode-95-medicalization-of-love/ 
Reference 
Earp, B. D., Sandberg, A., & Savulescu, J. (2015). The medicalization of love. Cambridge Quarterly of Healthcare Ethics, Vol. 24, No. 3, 323–336.