Written by Darlei Dall'Agnol [1]
Professor of Ethics at the Federal University of Santa Catarina, Brasil
We humans are, as social beings, care-dependent creatures. Since the very moment we are born (or even before), we need all sorts of attention to meet our basic needs: we must be fed, clothed, sheltered, protected from many kinds of harm and so on. As infants, we need to learn how to become ordinary humans by walking, talking, socializing, etc. all activities mastered –or not– by training and other forms of educational care. Even as adults, as autonomous agents, we need constantly to look after ourselves, so self-care plays a vital role throughout our entire existences. Later in life, most of us, might become vulnerable again and will need to be cared for once more.
Caring may, however, go wrong in many different ways. For one thing, it may be insufficient to attend the basic needs of the cared-for. Thus, it may turn into negligence or even malpractice of the one "caring". Moreover, it may degenerate into forms of paternalism when the person looking after another imposes her own views on a vulnerable individual, for example, a parent or a teacher on a teenager learning how to be independent; a doctor or a nurse on a patient in need of medical attention; a scientist on a subject of research etc. This is indeed disrespectful to the cared-for. Besides, caring may reveal anxiety, that is, it sometimes may be accompanied by negative feelings compromising the well-being of the one-caring. Then, an important question arises: under which conditions can we say that a person knows-how to care properly? Continue reading →
In a recent issue of the Journal of Medical Ethics, Thomas Ploug and Søren Holm point out that scientific communities can sometimes get pretty polarized. This happens when two different groups of researchers consistently argue for (more or less) opposite positions on some hot-button empirical issue.
The examples they give are: debates over the merits of breast cancer screening and the advisability of prescribing statins to people at low risk of heart disease. Other examples come easily to mind. The one that pops into my head is the debate over the health benefits vs. risks of male circumcision—which I've covered in some detail here, here, here, here, and here.
When I first starting writing about this issue, I was pretty "polarized" myself. But I've tried to step back over the years to look for middle ground. Once you realize that your arguments are getting too one-sided, it's hard to go on producing them without making some adjustments. At least, it is without losing credibility — and no small measure of self-respect.
This point will become important later on.
Nota bene! According to Ploug and Holm, disagreement is not the same as polarization. Instead, polarization only happens when researchers:
(1) Begin to self-identify as proponents of a particular position that needs to be strongly defended beyond what is supported by the data, and
(2) Begin to discount arguments and data that would normally be taken as important in a scientific debate.
But wait a minute. Isn't there something peculiar about point number (1)?
On the one hand, it's framed in terms of self-identification, so: "I see myself as a proponent of a particular position that needs to be strongly defended." Ok, that much makes sense. But then it makes it sound like this position-defending has to go "beyond what is supported by the data."
But who would self-identify as someone who makes inadequately supported arguments?
We might chalk this up to ambiguous phrasing. Maybe the authors mean that (in order for polarization to be diagnosed) researchers have to self-identify as "proponents of a particular position," while the part about "beyond the data" is what an objective third-party would say about the researchers (even if that's not what they would say about themselves). It's hard to know for sure.
But the issue of self-identification is going to come up again in a minute, because I think it poses a big problem for Ploug and Holm's ultimate proposal for how to combat polarization. To see why, though, I have to say a little bit more about what their overall suggestion is in the first place.
By Emilian Mihailov
Cross posted on the CCEA blog
Why should animals have the same moral standing as humans?
Ask yourself on what basis human beings claim to have moral standing.  I think the best way to understand this is in terms of the relation between something's being good-for-someone and something's being just plain good.  When we say that something is just plain good (not in the evaluative sense of a good this-or-that, like a good teacher, a good knife, or a good person, but in the sense in which an end or a life or a state of affairs is good) we mean that it is worth pursuing or realizing: that there is reason to bring it about.  Now, most of us believe that various things are good-for ourselves or for our loved ones, and we suppose there is reason to bring those things about, to make them happen, unless we see that they are bad for others.  That means that we claim that the things that are good-for us (and those whom we care about) are just plain good, as long as they are compatible with the things that are good-for others.  But why?  Why should I think that the fact that something is good-for-me (or for anyone) is a reason to bring it about?  I think there is no further reason: I treat it as something that is just plain good simply because it's good-for-me.  In treating what is good-for-me in that way, I am claiming to be what Kant called an "end-in-itself," or rather this is one aspect of making that claim.  But of course I don't claim to be an end-in-itself because I'm me in particular: rather, it's simply because I am the sort of being for whom things can be good or bad. That means that when I pursue my own ends, I in effect commit myself to a principle we might formulate this way:  "The things that are good-for-anyone for whom things can be good or bad are good, unless they are bad-for-others."   Animals fall under that principle:  things can be good-or-bad-for-them in the same sense that they can be good or bad for us.  Their good matters in the same way that ours does.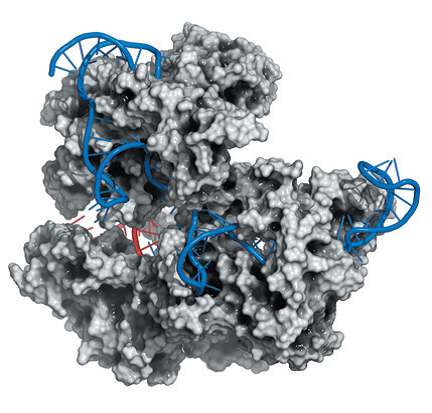 Darlei Dall'Agnol
 The British Parliament has, recently, passed Act 1990 making possible what is, misleadingly, called "three parents babies," which will become law in October 2015. Thus, the UK is the first country to allow the transfer of genetic material from an embryo or an egg that has defects in the mitochondrial DNA to generate a healthy baby. As it is perhaps known, a defect in the mitochondrial DNA causes several genetic disorders such as heart and liver failure, blindness, hearing loss, etc. Babies free from these genetic problems are expected to be born next year. This is good news and shows how science and technology can really work for human benefit.
This procedure raised several concerns, but also revealed confusion and misunderstandings in public debates. There was the fear of opening the way to Nazi practices considered intrinsically immoral. This is certainly not the case since the prevention of mitochondrial defects does not, strictly speaking, involves any gene editing, which is a different kind of genetic engineering.[1] Now, embryo editing, which will be illustrated soon, does divide scientists and ethicists and needs further public debate. I will here present some real ethical concerns relating to embryo editing and to comment on the recent call, published by Nature, for a moratorium on the germline experiments. Continue reading →
Guest Post by Bill Gardner @Bill_Gardner
Many researchers and physicians assert that randomized clinical trials (RCTs) are the "gold standard" for evidence about what works in medicine. But many others have pointed to both strengths and limitations in RCTs (see, for example, Austin Frakt's comments on Angus Deaton here). Nancy Cartwright is a major philosopher of science. In this Lancet paper she provides insights into why RCTs are so highly valued and also why they are by themselves insufficient to answer the most important questions in medicine.
By Professor Walter Sinnott-Armstrong
Duke University
Vijeth: Where were you? You promised to drive me to the airport, but you never showed up, and I missed my flight. You haven't even said sorry. Why did you let me down?
Felipe: I watched a movie instead.  It was a romantic comedy. Don't be angry with me.
Vijeth: You watched a movie! What kind of excuse is that?
Felipe: It's the newest kind, a neural excuse.  I really wanted to watch the movie, and my desires are lodged in my brain, so my brain made me do it. Continue reading →
The latest issue of the Journal of Medical Ethics is out, and in it, Professor Nigel Biggar—an Oxford theologian—argues that "religion" should have a place in secular medicine (click here for a link to the article).
Some people will feel a shiver go down their spines—and not only the non-religious. After all, different religions require different things, and sometimes they come to opposite conclusions. So whose religion, exactly, does Professor Biggar have in mind, and what kind of "place" is he trying to make a case for?
On the supposed distinction between culture and religion: A brief comment on Sir James Munby's decision in the matter of B and G (children)
By Brian D. Earp (@briandavidearp)
Introduction
What is the difference between 'culture' and 'religion' … ? From a legal standpoint, this question is important: practices which may be described as being 'religious' in nature are typically afforded much greater protection from interference by the state than those that are understood as being 'merely' cultural. One key area in which this distinction is commonly drawn is with respect to the non-therapeutic alterations of children's genitals. When such alteration is done to female children, it is often said to be a 'cultural' practice that does not deserve legal protection; whereas, when it is done to male children, it is commonly said to be a 'religious' practice – at least for some groups – and must therefore not be restricted (much less forbidden) by law.
Is this a valid distinction?