Dr Christopher Gyngell (Oxford) comments on the HFEA's decision to give green light to UK researchers to genetically modify human embryos for research. A clear analysis of the most common concerns, and a suggestion for what direction the debate should take.
By Dominic Wilkinson @Neonatal Ethics, Director of medical ethics
Why should we care about what happens to future generations? What reason do we have to sacrifice our own well-being and interests for the sake of people who will exist after we are dead?
Last night Professor Sam Scheffler from NYU gave the first of the 2015 Uehiro lectures on this controversial and challenging topic.  http://media.philosophy.ox.ac.uk/uehiro/HT16_UL_Scheffler1.mp3
Should vegans eat meat to be ethically consistent? And other moral puzzles from the latest issue of the Journal of Practical Ethics
By Brian D. Earp (@briandavidearp)
The latest issue of The Journal of Practical Ethics has just been published online, and it includes several fascinating essays (see the abstracts below). In this blog post, I'd like to draw attention to one of them in particular, because it seemed to me to be especially creative and because it was written by an undergraduate student! The essay – "How Should Vegans Live?" – is by Oxford student Xavier Cohen. I had the pleasure of meeting Xavier several months ago when he presented an earlier draft of his essay at a lively competition in Oxford: he and several others were finalists for the Oxford Uehiro Prize in Practical Ethics, for which I was honored to serve as one of the judges.
In a nutshell, Xavier argues that ethical vegans – that is, vegans who refrain from eating animal products specifically because they wish to reduce harm to animals – may actually be undermining their own aims. This is because, he argues, many vegans are so strict about the lifestyle they adopt (and often advocate) that they end up alienating people who might otherwise be willing to make less-drastic changes to their behavior that would promote animal welfare overall. Moreover, by focusing too narrowly on the issue of directly refraining from consuming animal products, vegans may fail to realize how other actions they take may be indirectly harming animals, perhaps even to a greater degree.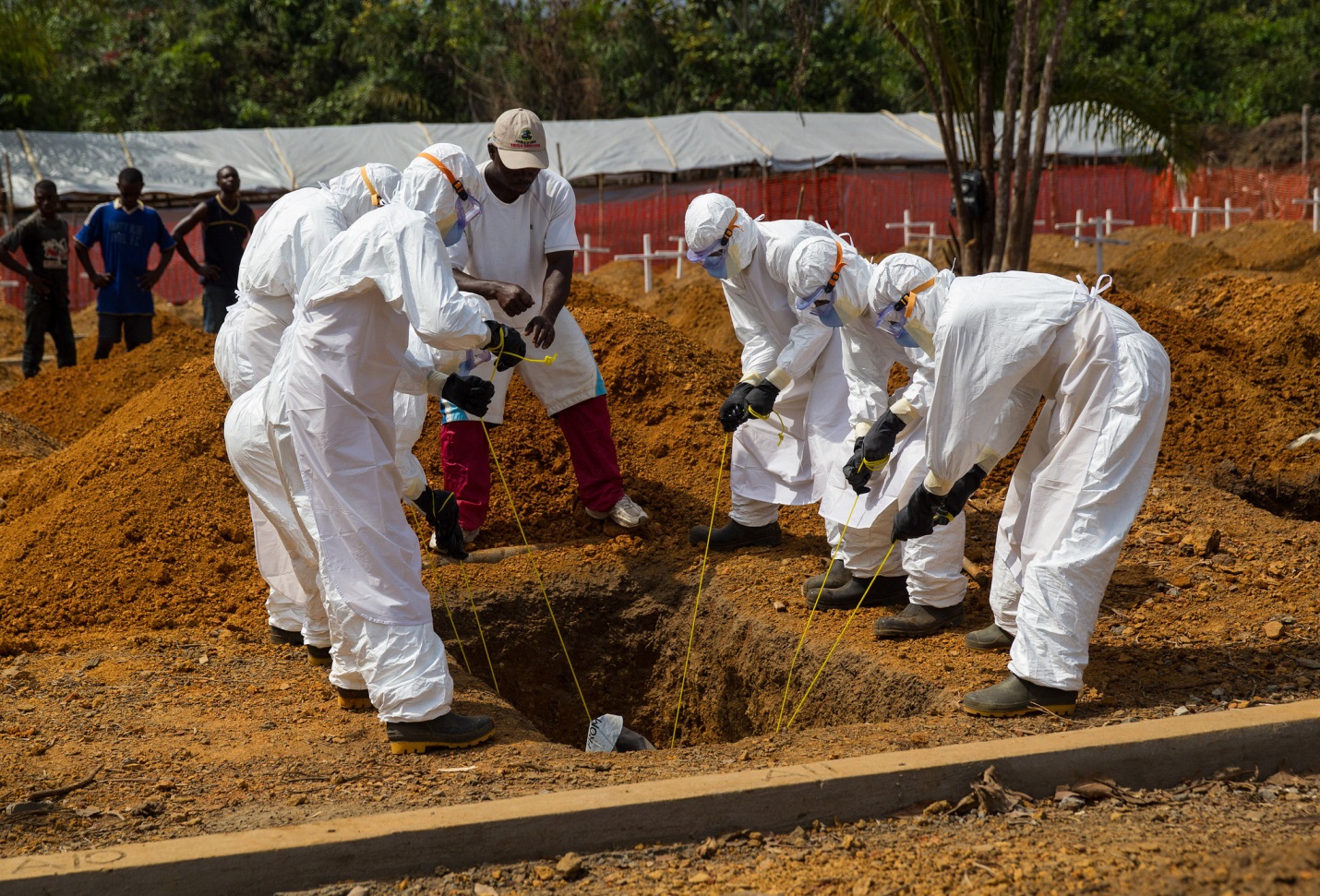 BY MAXWELL J. SMITH & ROSS E.G. UPSHUR
This article is cross posted from the OUPblog.  To see the original article please follow this link: http://bit.ly/1mjAg0Z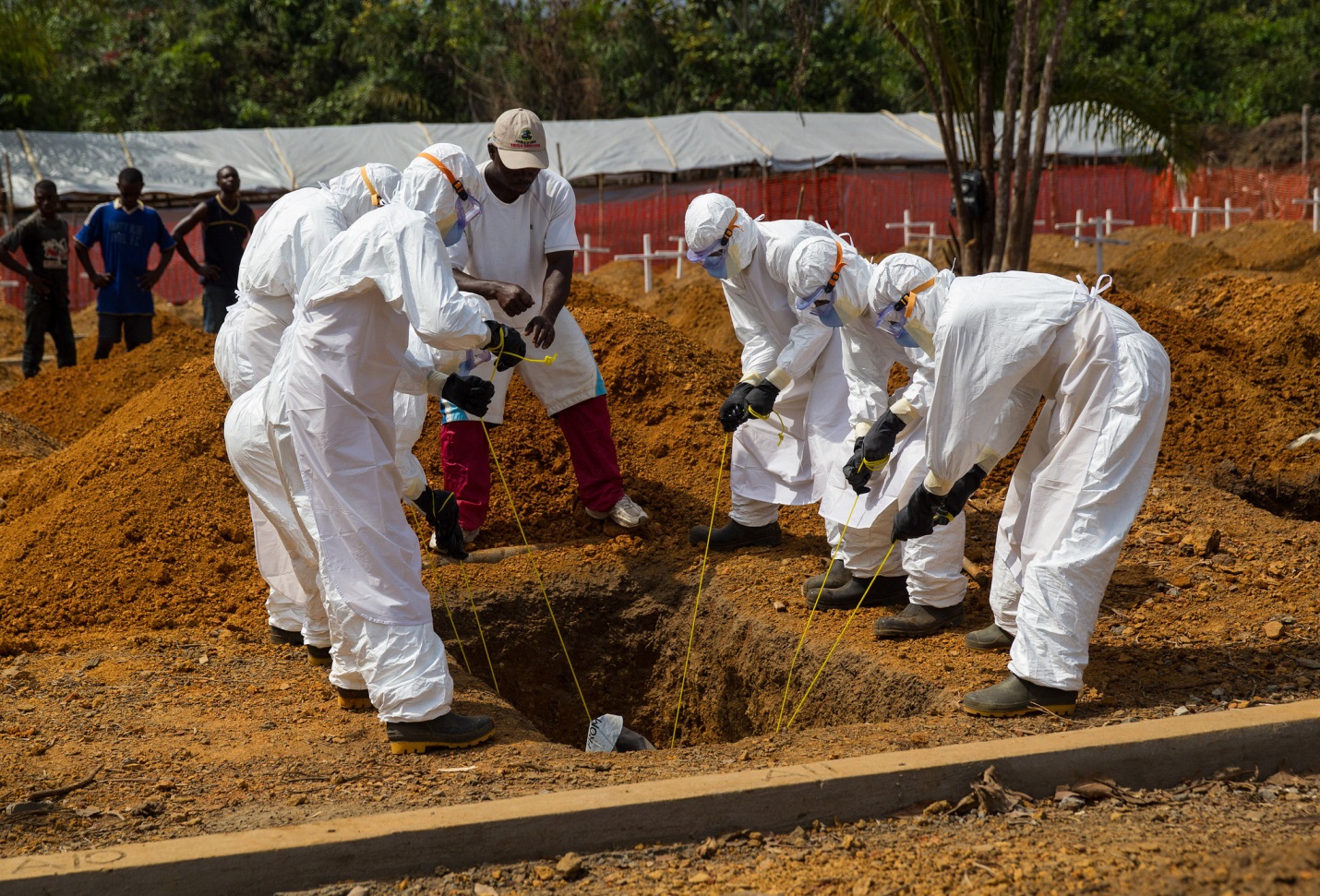 'Ebola is a wake-up call.'
This is a common sentiment expressed by those who have reflected on the ongoing Ebola outbreak in West Africa. It is a reaction to the nearly 30,000 cases and over 11,000 deaths that have occurred since the first cases of the outbreak were reported in March 2014. Though, it is not simply a reaction to the sheer number of cases and deaths; it is an acknowledgement that an outbreak of this magnitude should have never occurred and that we as a global community remain ill-prepared to prevent and respond to deadly global infectious disease outbreaks. Continue reading →
The Uehiro Centre for Practical Ethics (University of Oxford) and the Centre for Applied Philosophy and Public Ethics (Charles Sturt University) hosted a conference on conscientious objection in medicine and the role of conscience in healthcare practitioners' decision making; The Conscience And Conscientious Objection In Healthcare Conference.  It was held at the Oxford Martin School on the 23rd and 24th of November, organised by Julian Savulescu (University of Oxford), Alberto Giubilini (Charles Sturt University) and Steve Clarke (Charles Sturt University)
For the full program please follow this link.
The conference was aimed at analyzing from a philosophical, ethical and legal perspective the meaning and the role of "conscience" in the healthcare profession. Conscientious objection by health professionals has become one of the most pressing problems in healthcare ethics. Health professionals are often required to perform activities that conflict with their own moral or religious beliefs (for example abortion). Their refusal can make it difficult for patients to have access to services they have a right to and, more in general, can create conflicts in the doctor-patient relationship. The widening of the medical options available today or in the near future is likely to sharpen these conflicts. Experts in bioethics, philosophy, law and medicine explored possible solutions.
The conference was supported by the Uehiro Centre for Practical Ethics and an Australian Research Council Discovery Grant (DP 150102068). We are grateful to the Oxford Martin School for providing the venue for the conference.
On the Oxford Uehiro Centre for Practical Ethics website you will find both video and audio files of various commentaries and talks from the conference.
Written by Simon Beard
This is an unedited version of a paper which was originally published on The Conversation:
please see here to read the original article
After 35 years, the Chinese government recently announced the abolition of its controversial one child policy for one that will allow all Chinese citizens to have up to two children. Whilst this increased respect for personal autonomy is undoubtedly good, it is not clear if the lifting of the ban will actually lead to a marked increase in China's birth rate – while the birth rate has dramatically reduced since the policy was introduced, so too have those of neighbouring countries without such policies.
Whether or not Chinese parents decide to use their new-found rights to procreate, the move does raise questions. Would it be good or bad if more children were now born in China and the population grew? And what value might there be in any changes to China's population size and structure? Continue reading →
In the first of a series of video interviews by Dr Katrien Devolder hosted by the Practical Ethics in the News blog, Jeff McMahan discusses the war in Syria.
In the aftermath of the Paris terror attacks, the US and France increased the number of airstrikes in Syria.
Is this increase justified?
See the full interview here: https://www.youtube.com/watch?v=Rd3-YrtVMoU
Written by Dr Chris Gyngell, Dr Tom Douglas and Professor Julian Savulescu
A crucial international summit on gene editing continues today in Washington DC. Organised by the US National Academy of Sciences, National Academy of Medicine, the Chinese Academy of Sciences, and the U.K.'s Royal Society, the summit promises to be a pivotal point in the history of the gene editing technologies.
Gene editing (GE) is a truly revolutionary technology, potentially allowing the genetic bases of life to be manipulated at will. It has already been used to create malaria-fighting mosquitoes, drought resistant wheat, hornless cows and cancer killing immune cells. All this despite the fact GE only become widely used in the past few years. The potential applications of GE in a decade are difficult to imagine. It may transform the food we eat, the animals we farm, and the way we battle disease. Continue reading →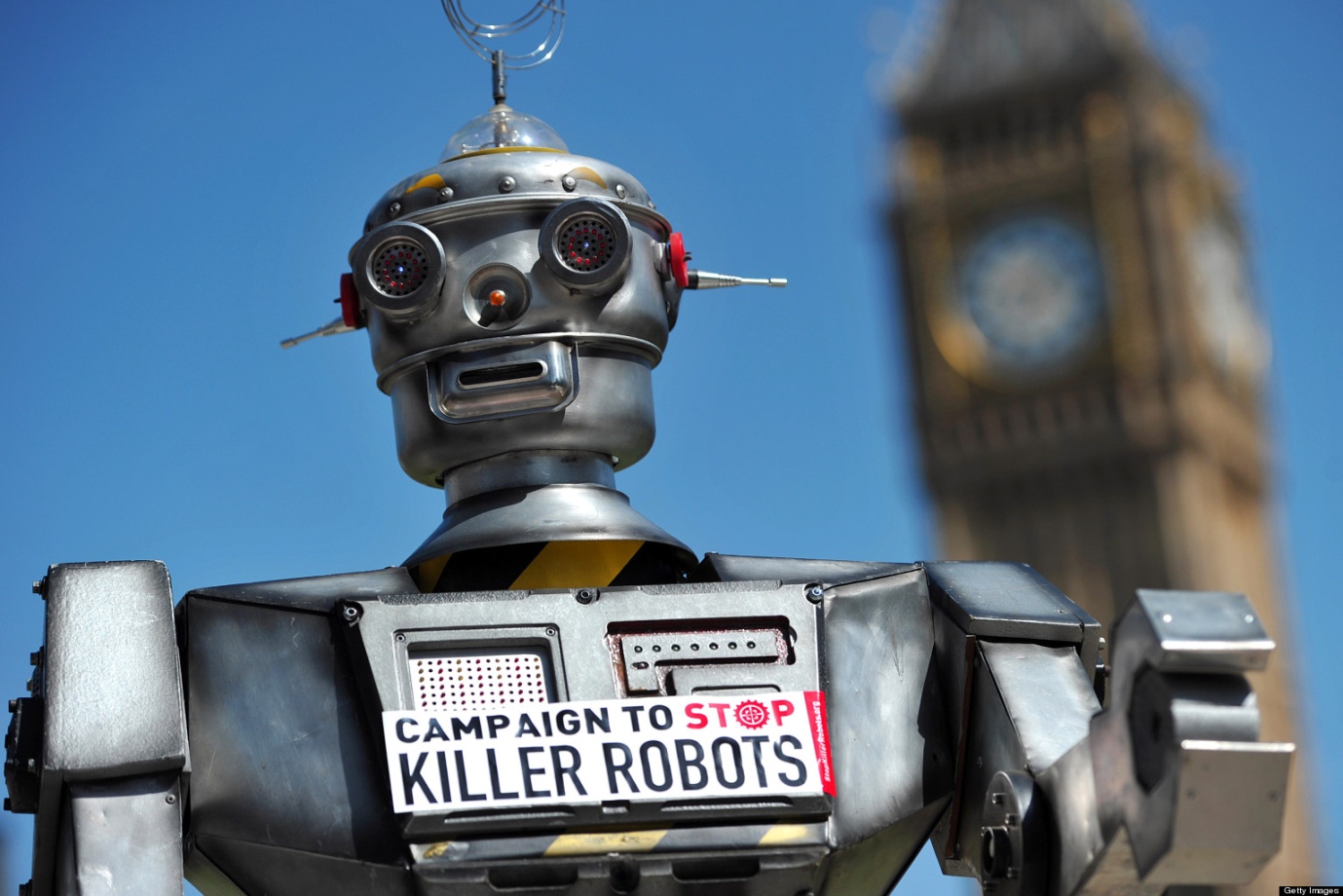 Written by Darlei Dall'Agnol[1]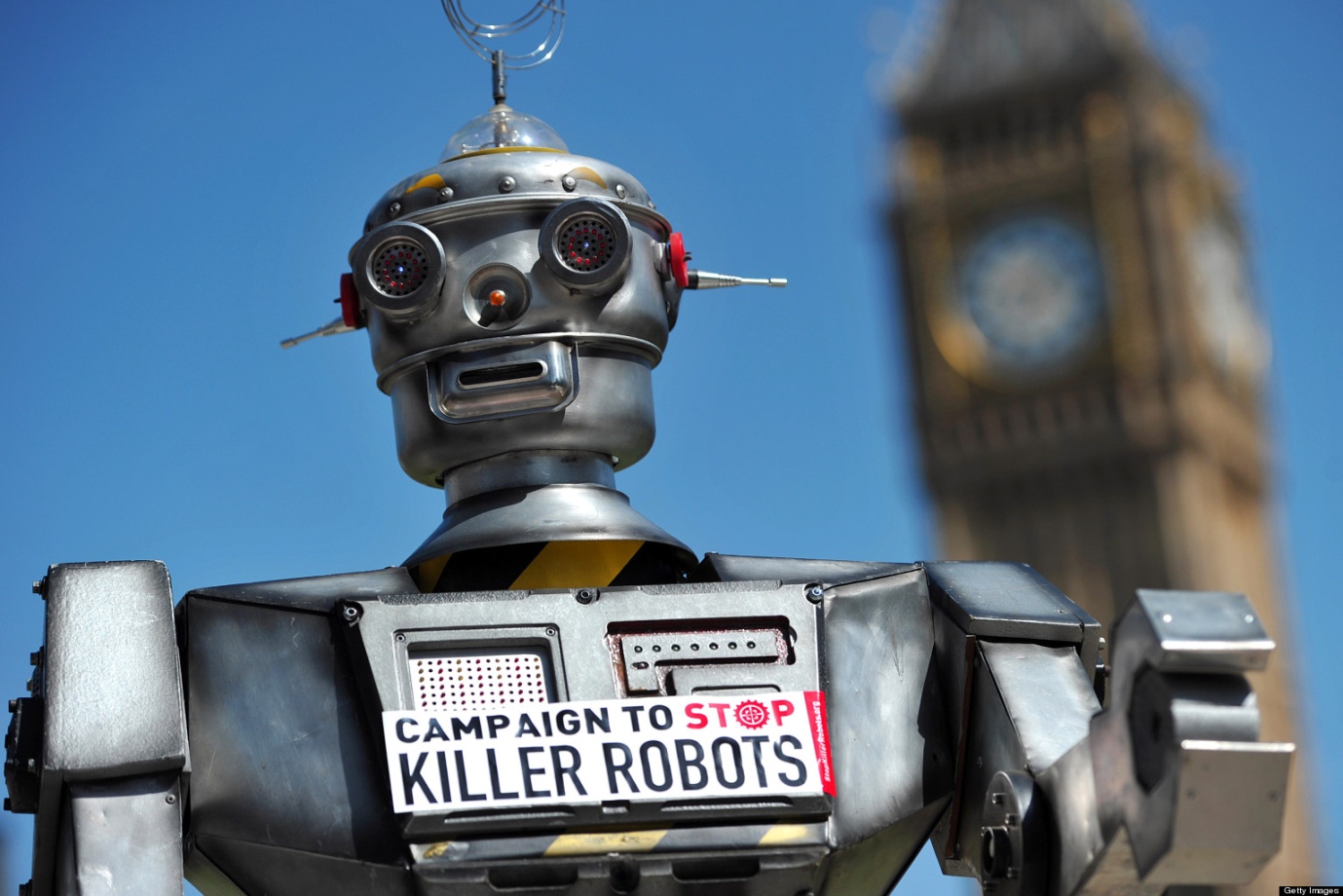 I attended, recently, the course Drones, Robots and the Ethics of Armed Conflict in the 21st Century, at the Department for Continuing Education, Oxford University, which is, by the way, offering a wide range of interesting courses for 2015-6 (https://www.conted.ox.ac.uk/). Philosopher Alexander Leveringhaus, a Research Fellow at the Oxford Institute for Ethics, Law and Armed Conflict, spoke on "What, if anything, is wrong with Killer Robots?" and ex-military Wil Wilson, a former RAF Regiment Officer, who is now working as a consultant in Defence and Intelligence, was announced to talk on "Why should autonomous military machines act ethically?" changed his title, which I will comment on soon. The atmosphere of the course was very friendly and the discussions illuminating. In this post, I will simply reconstruct the main ideas presented by the main speakers and leave my impression in the end on this important issue.  Continue reading →