Follow Brian on Twitter by clicking here.
Female genital mutilation (FGM) and male circumcision: time to confront the double standard  
This month, the Guardian launched a campaign in conjunction with Change.org (the petition is here) to end "female genital mutilation" (FGM) in the UK—see Dominic Wilkinson's recent analysis on this blog. I support this campaign and I believe that FGM is impermissible. Indeed, I think that all children, whether female, intersex, or male, should be protected from having parts of their genitals removed unless there is a pressing medical indication; I think this is so regardless of the cultural or religious affiliations of the child's parents; and I have given some arguments for this view here, here, here, here, and here. But note that some commentators are loath to accept so broadly applied an ethical principle: to discuss FGM in the same breath as male circumcision, they think, is to "trivialize" the former and to cause all manner of moral confusion.
Consider these recent tweets by Michael Shermer, the prominent American "skeptic" and promoter of science and rationalism:



This sort of view appears to be common. One frequent claim is that FGM is analogous to "castration" or a "total penectomy," such that any sort of comparison between it and male circumcision is entirely inappropriate (see this paper for further discussion). Some other common arguments are these:
Female genital mutilation and male circumcision are totally different. FGM is necessarily barbaric and crippling ("always torture," according to Tanya Gold), whereas male circumcision is no big deal. Male circumcision is a "minor" intervention that might even confer health benefits, whereas FGM is a drastic intervention with no health benefits, and only causes harm. The "prime motive" for FGM is to control women's sexuality (cf. Shermer in the tweets above); it is inherently sexist and discriminatory and is an expression of male power and domination. Male circumcision, by contrast, has nothing to do with controlling male sexuality – it's "just a snip" and in any case "men don't complain." FGM eliminates the enjoyment of sex, whereas male circumcision has no meaningful effects on sexual sensation or satisfaction. It is perfectly reasonable to oppose all forms of female genital cutting while at the same time accepting or even endorsing infant male circumcision.
Yet almost every one of these claims is untrue, or is severely misleading at best. Such views derive from a superficial understanding of both FGM and male circumcision; and they are inconsistent with the latest critical scholarship concerning these and related practices. Their constant repetition in popular discourse, therefore—including by those like Shermer with a large and loyal audience base—is unhelpful to advancing moral debate.
During the last years, we have seen a rapid increase in websites devoted to publicly exposing convicted criminals. Some sites claim that the purpose is to "shame" criminals. Some claim the purpose is to make available information that will increase the safety of you and your family. Some are legal and operate within the framework of the law; others violate the law. Regardless of purposes and legal status, consequences for ex-convicts are clearly negative, and potentially disastrous. What this means in terms of punitive justice is often overlooked: what is an appropriate reaction to a situation where the expected consequences of a criminal conviction go far beyond the intended punishment? Continue reading →
Kyle Edwards, Uehiro Centre for Practical Ethics and The Ethox Centre, University of Oxford
Caroline Huang, The Ethox Centre, University of Oxford
On November 22, in a harshly worded "warning letter," the US Food and Drug Administration (FDA) informed the direct-to-consumer genetic testing (DTC-GT) company 23andMe that it had 15 working days to discontinue marketing of its services. By December 5, 23andMe had canceled television, radio, and online advertising and stopped selling its $99 'spit kit' DNA test online.
To put it mildly, the FDA and 23andMe have some communication issues to resolve. A working relationship dating back to 2008 appears to have soured after a six-month period of silence from 23andMe, prompting the warning letter and causing many observers to comment on the apparent stupidity and mystifying nature of 23andMe's communication "strategy." While the FDA's letter is quite clear that 23andMe must communicate better, particularly in reporting the accuracy of its tests, it is not at all clear on how the FDA plans to regulate companies like 23andMe after these accuracy results are in. Moreover, it hints strongly that some tests may be banned even if they are as accurate as the tests you could receive through a physician. 
Assuming 23andMe follows through on its promise to cooperate with the FDA, how exactly should these DTC-GT services be regulated to best serve the public?
In a particularly eye-catching pull quote in the November issue of The Atlantic, journalist and scholar Robert Wright claims, "The world's gravest conflicts are not over ethical principles or disputed values but over disputed facts."[1]
The essay, called "Why We Fight – And Can We Stop?" in the print version and "Why Can't We All Just Get Along? The Uncertain Biological Basis of Morality" in the online version, reviews new research by psychologists Joshua Greene and Paul Bloom on the biological foundations of our moral impulses. Focusing mainly on Greene's newest book, Moral Tribes: Emotion, Reason, and the Gap Between Us and Them, Wright details Greene's proposed solution to the rampant group conflict we see both domestically and internationally. Suggesting that we are evolutionarily wired to cooperate or 'get along' with members of groups to which we belong, Greene identifies the key cause of fighting as different groups' "incompatible visions of what a moral society should be."[2] And his answer is to strive for a 'metamorality' – a universally shared moral perspective (he suggests utilitarianism) that would create a global in-group thus facilitating cooperation.
Announcement: "Brave New Love" – peer commentaries due October 7
Dear Practical Ethics readers,
The paper, "Brave new love: the threat of high-tech 'conversion' therapy and the bio-oppression of sexual minorities" by Brian D. Earp, Anders Sandberg, and Julian Savulescu has been accepted for publication in the American Journal of Bioethics: Neuroscience. Proposals for open peer commentaries are due this Monday October 7th.
The article may be accessed here, or at the following link: http://editorial.bioethics.net. Be sure to select AJOB:Neuroscience from the drop-down menu of journals. Here is an abstract of the argument:
============================
Abstract: Our understanding of the neurochemical bases of human love and attachment, as well as of the genetic, epigenetic, hormonal, and experiential factors that conspire to shape an individual's sexual orientation, is increasing exponentially. This research raises the vexing possibility that we may one day be equipped to modify such variables directly, allowing for the creation of "high-tech" conversion therapies or other suspect interventions. In this paper, we discuss the ethics surrounding such a possibility, and call for the development of legal and procedural safeguards for protecting vulnerable children from the application of such technology. We also consider the more difficult case of voluntary, adult "conversion" and argue that in rare cases, such attempts might be permissible under strict conditions.
============================
Open Peer Commentary articles are typically between 500-1500 words and contain no more than 10 references. A guide to writing an Open Peer Commentary is available under the Resources section "Instructions and Forms" at http://editorial.bioethics.net. AJOB:Neuroscience asks that by Monday, October 7, 2013 you submit a short summary of your proposed Open Peer Commentary (no more than 1-2 paragraphs). Please submit your proposal online via the AJOB:Neuroscience Editorial site, following the instructions provided there. They ask that you do not prepare a full commentary yet. Once they have evaluated your proposal, they will contact you via email to let you know whether or not they were able to include you on the final list of those to be asked to submit an Open Peer Commentary.
You will then have until Friday, October 25, 2013 to submit your full Open Peer Commentary.

Follow Brian on Twitter by clicking here.
Twitter, paywalls, and access to scholarship — are license agreements too restrictive? 
I think I may have done something unethical today. But I'm not quite sure, dear reader, so I'm enlisting your energy to help me think things through. Here's the short story:
Someone posted a link to an interesting-looking article by Caroline Williams at New Scientist – on the "myth" that we should live and eat like cavemen in order to match our lifestyle to that of our evolutionary ancestors, and thereby maximize health. Now, I assume that when you click on the link I just gave you (unless you're a New Scientist subscriber), you get a short little blurb from the beginning of the article and then–of course–it dissolves into an ellipsis as soon as things start to get interesting:
Our bodies didn't evolve for lying on a sofa watching TV and eating chips and ice cream. They evolved for running around hunting game and gathering fruit and vegetables. So, the myth goes, we'd all be a lot healthier if we lived and ate more like our ancestors. This "evolutionary discordance hypothesis" was first put forward in 1985 by medic S. Boyd Eaton and anthropologist Melvin Konner …
Holy crap! The "evolutionary discordance hypothesis" is a myth? I hope not, because I've been using some similar ideas in a lot of my arguments about neuroenhancement recently. So I thought I should really plunge forward and read the rest of the article. Unfortunately, I don't have a subscription to New Scientist, and when I logged into my Oxford VPN-thingy, I discovered that Oxford doesn't have access either. Weird. What was I to do?
Since I typically have at least one eye glued to my Twitter account, it occurred to me that I could send a quick tweet around to check if anyone had the PDF and would be willing to send it to me in an email. The majority of my "followers" are fellow academics, and I've seen this strategy play out before — usually when someone's institutional log-in isn't working, or when a key article is behind a pay-wall at one of those big "bundling" publishers that everyone seems to hold in such low regard. Another tack would be to dash off an email to a couple of colleagues of mine, and I could "CC" the five or six others who seem likeliest to be New Scientist subscribers. In any case, I went for the tweet.
Sure enough, an hour or so later, a chemist friend of mine sent me a message to "check my email" and there was the PDF of the "caveman" article, just waiting to be devoured. I read it. It turns out that the "evolutionary discordance hypothesis" is basically safe and sound, although it may need some tweaking and updates. Phew. On to other things.
But then something interesting happened! Whoever it is that manages the New Scientist Twitter account suddenly shows up in my Twitter feed with a couple of carefully-worded replies to my earlier PDF-seeking hail-mary: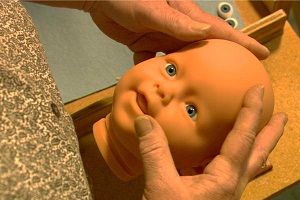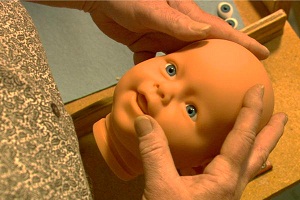 Imagine a world in which genetic interventions (for hair/eye colour, health, strength, happiness, morality…) were tested, safe, effective and accepted. In this genetic supermarket, who should be allowed to buy – to decide how children should be modified? Parents seem the obvious choice – but on reflection, there seem few reasons to allow this.
Why is it good for people to make their own choices? Firstly, out of liberty: everyone should have the right to do what they want with themselves. Secondly, because people know their own preferences much better than anyone else (one of the reasons that the communist command economies failed). And thirdly because people can experience the consequences of their choices, and become more skilled consumers, driving poor products out of business.
None of these applies to parents choosing their children's genes. Here they are making the choice for other people, whose preferences they don't know (because they don't even exist yet!). And unless parents plan to have ten or twenty children, they have no relevant personal experience to draw on for comparing genetic interventions. And the main effects of these interventions are very long term, making the parents even less suited to making the choice in an informed way. Continue reading →