By Anri Asagumo, Oxford Uehiro/St Cross Scholar, (with input from Dr Tom Douglas and Dr Carissa Veliz)
Trigger Warning: This article deals with sexual violence, which could be potentially upsetting for some people.
Although Google claims in its policy that it restricts promotion of adult-oriented content, there is a district in the online world where their policy implementation seems loose: Google image search in the Japanese language. If one looks up 'reipu', a Japanese word for rape on Google, the screen fills up with a heap of explicit thumbnails of porn movies, manga, and pictures of women being raped by men. The short descriptions of the thumbnails are repugnant: 'Raping a girl at my first workplace', 'Raping a junior high-school girl', 'Raping cute girls', 'Raping a female lawyer', 'Raping a girl in a toilet'. As if rape in itself were not repulsive enough, many descriptions go even further, implying child rape. Similar results show up with 'reipu sareta; I was raped'. It is strikingly different from the world of English Google image search, in which the top images usually send strong messages of support for victims and zero-tolerance for sexual offenders. Another example of how the Japanese Google world is different from that of English is 'Roshia-jin; Russian people'. Searching in Japanese yields 17 pictures of young, beautiful Russian women, while searching in English returns pictures of people of different age and sex. Continue reading →
This essay was the runner up in the undergraduate category of the 5th Annual Oxford Uehiro Prize in Practical Ethics
Written by University of Oxford student Angelo Ryu
1. Introduction
Many legal systems have juries decide cases of an especially grave nature. Because a jury consists of a group of individual jurors, they need a decision-making procedure before it may act. One such procedure is a voting rule: most require either unanimity or supermajority to deliver a verdict. An inability to do so results in a mistrial.
Mistrials are often treated as a sort of failure which ought to be avoided. To that end judges sometimes intervene if deadlock seems likely. In England there is the Watson direction, which refers to a collective obligation to return a verdict. The United States has the Allen charge, which informs jurors of a duty to agree upon a verdict, if possible.
These instructions are often criticised as an impermissible judicial intervention infringing on jury autonomy. At best they are treated as a sort of necessary evil, which must only be used in extraordinary cases. But I argue there is nothing objectionable about such instructions because they simply track the obligations already held by jurors. They serve an important function in informing jurors of their moral position. There may indeed be an imperative for legal systems without such recourse to implement one, as jurors may not always know the duties incumbent upon them in the exercise of their authority. But all this presumes that jurors face an obligation which mirrors these jury instructions. The aim of this essay is to defend that claim. Continue reading →
This essay was a joint runner up in the Oxford Uehiro Prize in Practical Ethics Graduate Category
Written by University of Oxford student Brian Wong
Uncontacted peoples refer to individuals who live (by choice or by circumstance) without coming into contact with broader, greater civilisation.[1] I make the idealised[2] assumption that our act of contacting seeks to provide these peoples with goods, opportunities, and access to advantages. I outline a tentative argument as to why it can be obligatory to contact[3] uncontacted peoples, basing my claim on a Samaritan modification to Singer's Rescue Principle[4]. I will then raise several limiting conditions to the above Samaritan considerations. Noting that the key difference between contacting uncontacted peoples and more 'uncontroversial' Samaritan acts lies in the heightened epistemic indeterminacy in the former, I conclude by presenting a principle of epistemic prudence that has wider implications for broader instances of paternalistic intervention.[5]
Consider first the relevant facts: in 2013, it was estimated that there were over 100 uncontacted tribes around the world, residing in densely forested areas of South America, Central Africa, and the Indian Ocean. These tribes generally live without access to modern medical or communicative technology, and are more vulnerable to natural threats (e.g. predators, disasters etc.).[6] Continue reading →
Written by Professor Neil Levy
Originally published in Aeon Magazine
The discussion over no-platforming is often presented as a debate between proponents of free speech, who think that the only appropriate response to bad speech is more speech, and those who think that speech can be harmful. I think this way of framing the debate is only half-right. Advocates of open speech emphasise evidence, but they overlook the ways in which the provision of a platform itself provides evidence.
No-platforming is when a person is prevented from contributing to a public debate, either through policy or protest, on the grounds that their beliefs are dangerous or unacceptable. Open-speech advocates highlight what we might call first-order evidence: evidence for and against the arguments that the speakers make. But they overlook higher-order evidence. Continue reading →
Written by Dr Tom Douglas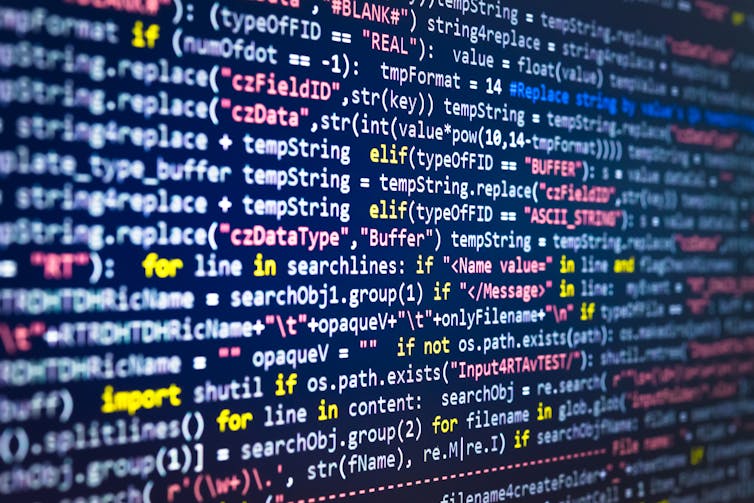 Our lives are increasingly affected by algorithms. People may be denied loans, jobs, insurance policies, or even parole on the basis of risk scores that they produce.
Yet algorithms are notoriously prone to biases. For example, algorithms used to assess the risk of criminal recidivism often have higher error rates in minority ethic groups. As ProPublica found, the COMPAS algorithm – widely used to predict re-offending in the US criminal justice system – had a higher false positive rate in black than in white people; black people were more likely to be wrongly predicted to re-offend.
Corrupt code.
Vintage Tone/Shutterstock
Written by Dr Rebecca Brown
In the mid-1990s, Joseph Overton, a researcher at the US think tank the Mackinac Center for Public Policy, proposed the idea of a 'window' of socially acceptable policies within any given domain. This came to be known as the Overton window of political possibilities. The job of think tanks, Overton proposed, was not directly to advocate particular policies, but to shift the window of possibilities so that previously unthinkable policy ideas – those shocking to the sensibilities of the time – become mainstream and part of the debate.
Overton's insight was that there is little point advocating policies that are publicly unacceptable, since (almost) no politician will support them. Efforts are better spent, he argued, in shifting the debate so that such policies seem less radical and become more likely to receive support from sympathetic politicians. For instance, working to increase awareness of climate change might make future proposals to restrict the use of diesel cars more palatable, and ultimately more effective, than directly lobbying for a ban on such vehicles. Continue reading →
Written by César Palacios-González
It seems that in the not-so-distant future, scientists will be able to create functional human gametes (i.e. eggs and sperm) in a laboratory setting. In other words, they will be able to create human gametes outside of the human body. And just as there is in vitro fertilization (IVF), there will be in vitro gametogenesis (IVG). This means that our already long list of human reproductive acronyms –IVF, PGD, ICSI, PNT, PBT1, PBT2, MST, UTx, CT, etc.–  will get a bit longer. At present, some of the best biology labs from around the world are actively working on how to achieve such goal, and non-human animal models have shown some amazing results.
For starters, scientists have successfully derived in a laboratory setting mouse oocyte-like cells and sperm-like cells from induced pluripotent stem cells and embryonic stem cells. And, most surprisingly, they have been able to create what has been called "cross-sex gametes". This means that they have been able to create sperm-like cells from female mice, and oocyte-like cells from male mice (I use the terms 'sperm-like' and 'oocyte-like' because these cells are not identical to naturally occurring gametes). Some of such cross-sex gametes have, in turn, been capable of producing live offspring. Continue reading →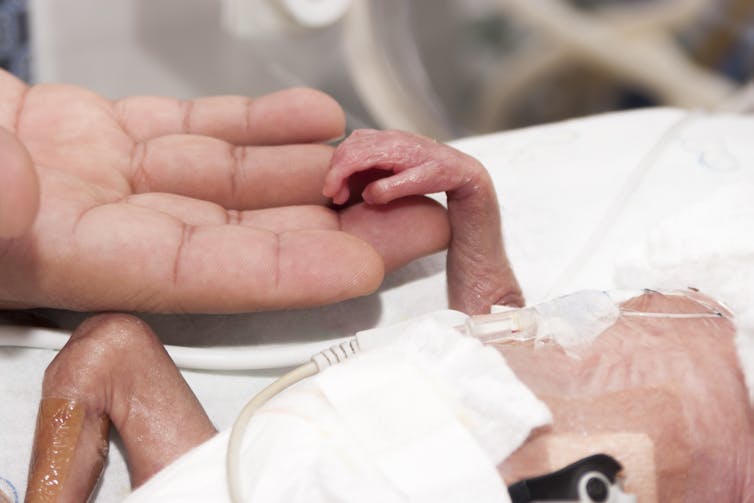 Written by Julian Koplin, University of Melbourne and
Julian Savulescu, University of Oxford
This article is republished from The Conversation under a Creative Commons license. Read the original article.
Researchers have grown groups of brain cells in the lab –
known as 'organoids' – that produce brain waves resembling
those found in premature infants.
from www.shutterstock.com
Scientists have become increasingly adept at creating brain organoids – which are essentially miniature human brains grown in the laboratory from stem cells.
Although brain organoid research might seem outlandish, it serves an important moral purpose. Among other benefits, it promises to help us understand early brain development and neurodevelopmental disorders such as microcephaly, autism and schizophrenia.
Written by Carissa Véliz
Dr Carissa Véliz, Oxford Uehiro Centre research fellow, has recently published a provocative article in the Harvard Business Review:
The ability to collect and exploit consumers' personal data has long been a source of competitive advantage in the digital economy. It is their control and use of this data that has enabled the likes of Google, Amazon, Alibaba, and Facebook to dominate online markets.
But consumers are increasingly concerned about the vulnerability that comes with surrendering data. A growing number of cyberattacks — the 2017 hacking of credit watch company Experian being a case in point, not to mention the likely interference by Russian government sponsored hackers in the 2016 US Presidential elections — have triggered something of a "techlash".
Even without these scandals, it is likely that sooner or later every netizen will have suffered at some point from a bad data experience: from their credit card number being stolen, to their account getting hacked, or their personal details getting exposed; from suffering embarrassment from an inappropriate ad while at work, to realizing that their favorite airline is charging them more than they charge others for the same flight.
See here for the full article, and to join in the conversation.