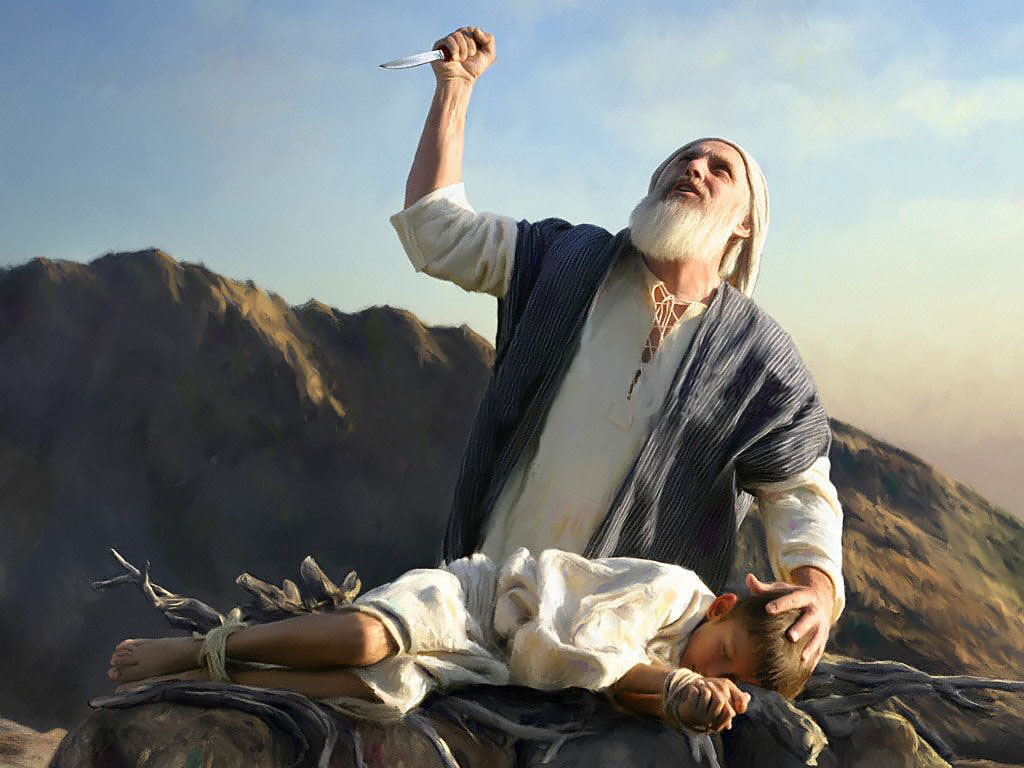 By Brian Earp
See Brian's most recent previous post by clicking here.
See all of Brian's previous posts by clicking here.
Follow Brian on Twitter by clicking here.
This is a rough draft of a lecture delivered on October 1st, 2012, at the 12th Annual International Symposium on Law, Genital Autonomy, and Children's Rights (Helsinki, Finland). It will appear in a substantially revised form—as a completed paper—at a later date. If you quote or use any part of this post, please include the following citation and notice:
Earp, B. D. (forthcoming, pre-publication draft). Assessing a religious practice from secular-ethical grounds: Competing metaphysics in the circumcision debate, and a note about respect. To appear in G. C. Denniston, F. M. Hodges, & M. F. Milos (Eds.), Proceedings of the 12th Annual International Symposium on Law, Genital Autonomy, and Children's Rights, published by Springer. * Note, this is not the finished version of this document, and changes may be made before final publication.
* * * * * *
Hello,
My name is Brian Earp; I am a Research Associate in the philosophy department at the University of Oxford, and I conduct research in practical ethics and medical ethics, among some other topics. As you saw from the program, my topic today is the ethics of infant male circumcision—specifically as it is performed for religious reasons.
In Australia and New Zealand wearing bike helmets is compulsory. In the United States, bike helmets are strongly promoted. The message in these countries is clear – not wearing a bike helmet is stupid because it can significantly damage your health. The stigma attached to cycling without a helmet may even be comparable to that attached to smoking cigarettes.
If you crash but were wearing a helmet (properly!), you will be less likely to suffer a head injury. Bike helmets may thus prevent disability and even death in this way. I don't want to question that. (Though it has been questioned -it has been said that bike helmets give both cyclists and drivers a false feeling of protection resulting in more risk-taking behaviour on both sides; given that most helmets are not worn properly, this could overall be more dangerous than not wearing helmets.)
But, is the fact that bike helmets may reduce head injuries a sufficiently weighty reason to strongly encourage or legally enforce wearing bike helmets?
Perhaps I'm biased. I'm from Belgium – a cycling-friendly country where hardly anyone wears helmets. Why? It's uncool, it messes up your hair, it's safe enough to bike here (just reciting reasons people give), it's impractical, it's uncomfortable, it's annoying to have to carry your helmet around when you get to your destination, it spoils the 'freedom-feeling' on a bike, etc. No doubt, there are costs to wearing a helmet.
So why should cyclists be required or strongly encouraged to wear helmets? Surely there are many other activities where the risk of head injuries is high? For example, playing in a children's playground is equally, if not more, dangerous in that respect (other examples are hiking, walking or running at swimming pools, and simply getting into your bath). Is there something special about head injuries that result from bike crashes? Surely we wouldn't argue for strongly encouraging or making 'playground helmets' compulsory (or 'bath helmets' – imagine that!). It would be terribly impractical, and uncomfortable for children. It would somehow restrain them in their freedom – it would just make playing on a playground less fun. But the best reason for why we don't make playground helmets compulsory is that there are alternative ways for reducing the risk of head injuries at playgrounds that have fewer disadvantages. One measure that has increasingly been implemented in various countries is to provide playgrounds with a softer ground. This too helps to prevent head injuries, but without any of the disadvantages playground helmets would have.
So why don't we do the same for bikes? Obviously, there is an alternative to wearing bike helmets too. We can change the environment and make cities safer for bikes such that fewer crashes will happen. It's not that biking is intrinsically very dangerous. My daily bike ride to work,  at a moderate pace on safe bike paths away from the road is probably not more dangerous than walking on the footpath. (Of course, I'm not implying that it would be unwise to wear a helmet when racing or when going off the road on rocky ground.)
Perhaps one could say that, in bike-friendly cities, cyclists shouldn't be enforced or strongly encouraged to wear helmets. It's relatively safe to bike there – like it's relatively safe to play on a playground with a soft ground. The overall health benefits of biking (better health for the cyclist and less air pollution) outweigh the risk of head injuries. But, one may say, people should surely be legally enforced or strongly encouraged to wear helmets in cities that are currently very bike-unfriendly (like Oxford).
However, I think this is too quick. It may take away incentives to make cities more bike-friendly. It sends the message that it is cyclists that need to adapt, not drivers. We should, however, keep in mind that there is an alternative to enforcing or strongly encouraging bike helmets: it's making cities bike-friendlier. This may be costly, but it should be seen as a public health and environmental measure. We should  not forget that discouraging people from cycling (by requiring them to wear a helmet) also has significant costs.
In a previous post, I discussed how, as a philosopher, one should decide on a research areas.  I suggested that one method was to work out what are potentially the biggest problems the world faces, work out what the crucial normative consideration are, and then work on those areas.  Call that the top-down method: starting with the problem, and working backwards to the actions one should take.
There's a second method for high impact philosophy, however.  Let's call it the bottom-up method.
Begin by asking 'which are the biggest decisions that one typically makes in life?'
Then ask: 'What are the crucial normative considerations that might affect how I should make those decisions?'
Then figure out which of these crucial considerations is most likely to produce an action-relevant outcome given your marginal research time.
Then work on that topic!
As in my previous post, I'll go through each step in turn.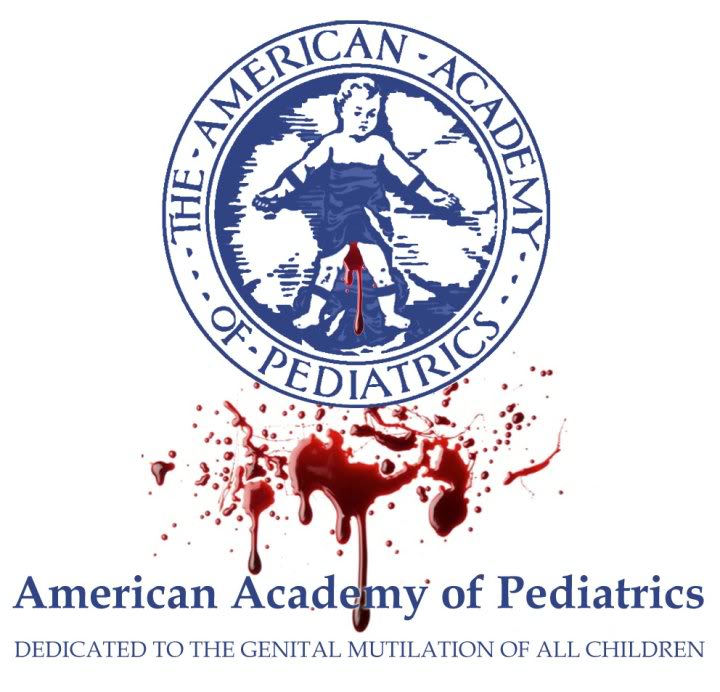 See Brian's most recent previous post by clicking here.
See all of Brian's previous posts by clicking here.
Follow Brian on Twitter by clicking here.
The AAP report on circumcision: Bad science + bad ethics = bad medicine
For the first time in over a decade, the American Academy of Pediatrics (AAP) has revised its policy position on infant male circumcision. They now say that the probabilistic health benefits conferred by the procedure just slightly outweigh the known risks and harms. Not enough to come right out and positively recommend circumcision (as some media outlets are erroneously reporting), but just enough to suggest that whenever it is performed—for cultural or religious reasons, or sheer parental preference, as the case may be—it should be covered by government health insurance.
That turns out to be a very fine line to dance on. But fear not: the AAP policy committee comes equipped with tap shoes tightly-laced, and its self-appointed members have shown themselves to be hoofers of the nimblest kind. Their position statement is full of equivocations, hedging, and uncertainty; and the longer report upon which it is based is replete with non-sequiturs, self-contradiction, and blatant cherry-picking of essential evidence. Both documents shine as likely examples of a "lowest common denominator" mélange birthed by a divided committee, some of whose members must be well aware that the United States is embarrassingly out of tune with world opinion on this issue.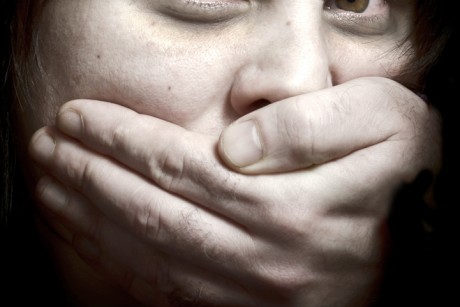 See Brian's most recent previous post by clicking here.
See all of Brian's previous posts by clicking here.
Follow Brian on Twitter by clicking here.
"Legitimate rape," moral consistency, and degrees of sexual harm
Should abortions be allowed in the case of rape? Republican Todd Akin—running for the U.S. Senate from the state of Missouri—thinks not. His reasoning is as follows:
From what I understand from doctors, [pregnancy resulting from rape is] really rare. If it's a legitimate rape, the female body has ways to try to shut that whole thing down. But let's assume that maybe that didn't work or something. I think there should be some punishment. But the punishment ought to be of the rapist, and not attacking the child.
There appears to be no scientific basis for the claim that the trauma of forced intercourse can interrupt ovulation or in any other way prevent a pregnancy; indeed pregnancy is just as likely after rape as after consensual sex, according to the evidence I have seen. This news article sums up the relevant data - though please note that one of my readers [see comments] takes issue with the standard interpretation of the most frequently-cited studies.
Let's start, for now, then, with a bit of data that is not in question: thousands of pregnancies per year, in the U.S. alone, ensue from cases of reported rape or incest–either through the caveat of Akin's theory that "maybe [the body's defenses] didn't work or something" or through the medically orthodox explanation that the body has no such defense. Assuming that falsely reporting rape is relatively rare, as seems to be the case; and acknowledging that many rapes are never reported in the first place, we should be able to agree that pregnancies resulting from rape are a life-changing reality for thousands of women on an annual basis. By "rape" I mean any penetrative act done without clear consent; and here I'm calling attention to the sub-set of such acts that result in conception. I won't say much about the term "legitimate" — which I find troubling in a hundred ways — simply because other writers have gone to town on it, and I want to say something new.
Now, given everything I've just said, what could be going on with Todd Akin's moral reasoning for him to casually downplay the relevance of rape and incest to the abortion debate while maintaining, as he does, that there should be no exceptions to anti-abortionism even in those cases? Psychologist Brittany Liu uses the notion of "moral coherence" to provide an explanation:
Alastair Croll has written a thought-provoking article, Big data is our generation's civil rights issue, and we don't know it. His basic argument is that the new economics of collecting and analyzing data has led to a change in how it is used. Once it was expensive to collect, so only data needed to answer particular questions was collected. Today it is cheap to collect, so it can be collected first and then analyzed – "we collect first and ask questions later". This means that the questions asked can be very different from the questions the data seem to be about, and in many cases they can be problematic. Race, sexual orientation, health or political views – important for civil rights – can be inferred from apparently innocuous information provided for other purposes – names, soundtracks, word usage, purchases, and search queries.
The problem as he notes is that in order to handle this new situation is that we need to tie link what the data is with how it can be used. And this cannot be done just technologically, but requires societal norms and regulations. What kinds of ethics do we need to safeguard civil rights in a world of big data?
Croll states:
…governments need to balance reliance on data with checks and balances about how this reliance erodes privacy and creates civil and moral issues we haven't thought through. It's something that most of the electorate isn't thinking about, and yet it affects every purchase they make.
This should be fun.
I was emailed by a journalist yesterday from Bloomberg for a comment on the Badminton expulsion scandal. Several teams have been expelled for deliberately losing to gain better places in the draw to increase their chances of winning.
Here is the story that came out in Bloomberg
Here is the actual quote I sent the journalist:

"The players were ejected for violating the Players' Code of Conduct, Sections 4.5 and 4.6, for "not using one's best efforts to win a match" and "conducting oneself in a manner that is clearly abusive or detrimental to the sport."

However, many competitors fail for various psychological reasons to use their best efforts to win a match. Having a temper tantrum is hardly using your best efforts. And since when is strategy abusive to sport. If there is a problem, then the rules for the draw should be changed. This is typical of the puritanical moralism that is infecting sport. First it was a war on performance enhancement because it was against the spirit of sport – nonsense, it is the spirit of sport. Now we see the same moralists trying to define a good sport and enforce some anachronistic account of the spirit of sport. Boo them by all means, but don't disqualify them if they have not broken clear rules. This kind of subjective code of conduct belongs to Victorian times. It is absurd to have a rule that you have to try to win in competitive sport. It's like having a law that you have to try to love someone in a marriage. Of course you should do it, but it's absurd to have rules that require it. You can get dropped from the team, or booed, or divorced, for not trying hard enough – but this is not the place for these kinds of rules or laws."
One thing I did not write was that there is another philosophical diagnosis of this scandal. That is, attachment on the part of Olympic officials to the so-called "intention-foresight" distinction that also grounds the famous Catholic Doctrine of Double Effect. According to the intention-foresight distinction, there is a moral distinction between the effects of our actions that we intend and those that we foresee, but don't directly intend.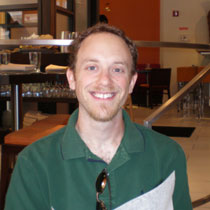 See Brian's most recent previous post by clicking here.
See all of Brian's previous posts by clicking here.
Follow Brian on Twitter by clicking here.
VIDEO DEBATE LINKED TO BELOW – ARI KOHEN AND I DISCUSS THE ETHICS OF RELIGIOUSLY-MOTIVATED CIRCUMCISION
Ari Kohen doesn't like my recent post about circumcision—the one in which I argue that it is unethical to remove healthy tissue from another person's body without first getting his permission. I then go on to say that religious justifications cannot override this basic principle. Here's that post again.
Ari is a professor of political theory and human rights at the University of Nebraska at Lincoln. In this blog post, he takes me to task for failing to take seriously the religious commitments of Jews in framing my arguments. And while he gets some things wrong about, for example, the relevance of "sexually-sensitive tissue" to my overall reasoning; and while he misses the point of my bringing up female genital cutting entirely (I've since edited my post to clear up any lingering ambiguity) – he is probably right that my approach to debating this issue is unlikely to win me any converts from within the ranks of the religious.