Follow Brian on Twitter by clicking here.
Twitter, paywalls, and access to scholarship — are license agreements too restrictive? 
I think I may have done something unethical today. But I'm not quite sure, dear reader, so I'm enlisting your energy to help me think things through. Here's the short story:
Someone posted a link to an interesting-looking article by Caroline Williams at New Scientist – on the "myth" that we should live and eat like cavemen in order to match our lifestyle to that of our evolutionary ancestors, and thereby maximize health. Now, I assume that when you click on the link I just gave you (unless you're a New Scientist subscriber), you get a short little blurb from the beginning of the article and then–of course–it dissolves into an ellipsis as soon as things start to get interesting:
Our bodies didn't evolve for lying on a sofa watching TV and eating chips and ice cream. They evolved for running around hunting game and gathering fruit and vegetables. So, the myth goes, we'd all be a lot healthier if we lived and ate more like our ancestors. This "evolutionary discordance hypothesis" was first put forward in 1985 by medic S. Boyd Eaton and anthropologist Melvin Konner …
Holy crap! The "evolutionary discordance hypothesis" is a myth? I hope not, because I've been using some similar ideas in a lot of my arguments about neuroenhancement recently. So I thought I should really plunge forward and read the rest of the article. Unfortunately, I don't have a subscription to New Scientist, and when I logged into my Oxford VPN-thingy, I discovered that Oxford doesn't have access either. Weird. What was I to do?
Since I typically have at least one eye glued to my Twitter account, it occurred to me that I could send a quick tweet around to check if anyone had the PDF and would be willing to send it to me in an email. The majority of my "followers" are fellow academics, and I've seen this strategy play out before — usually when someone's institutional log-in isn't working, or when a key article is behind a pay-wall at one of those big "bundling" publishers that everyone seems to hold in such low regard. Another tack would be to dash off an email to a couple of colleagues of mine, and I could "CC" the five or six others who seem likeliest to be New Scientist subscribers. In any case, I went for the tweet.
Sure enough, an hour or so later, a chemist friend of mine sent me a message to "check my email" and there was the PDF of the "caveman" article, just waiting to be devoured. I read it. It turns out that the "evolutionary discordance hypothesis" is basically safe and sound, although it may need some tweaking and updates. Phew. On to other things.
But then something interesting happened! Whoever it is that manages the New Scientist Twitter account suddenly shows up in my Twitter feed with a couple of carefully-worded replies to my earlier PDF-seeking hail-mary: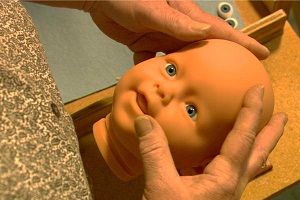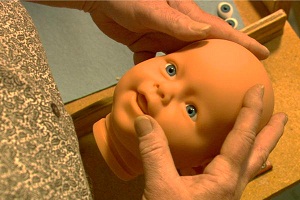 Imagine a world in which genetic interventions (for hair/eye colour, health, strength, happiness, morality…) were tested, safe, effective and accepted. In this genetic supermarket, who should be allowed to buy – to decide how children should be modified? Parents seem the obvious choice – but on reflection, there seem few reasons to allow this.
Why is it good for people to make their own choices? Firstly, out of liberty: everyone should have the right to do what they want with themselves. Secondly, because people know their own preferences much better than anyone else (one of the reasons that the communist command economies failed). And thirdly because people can experience the consequences of their choices, and become more skilled consumers, driving poor products out of business.
None of these applies to parents choosing their children's genes. Here they are making the choice for other people, whose preferences they don't know (because they don't even exist yet!). And unless parents plan to have ten or twenty children, they have no relevant personal experience to draw on for comparing genetic interventions. And the main effects of these interventions are very long term, making the parents even less suited to making the choice in an informed way. Continue reading →
On Thursday 30 May, Dr Kara Tan Bhala from University of Kansas treated lecturees at St Cross to a crash course in Modern Finance Theory (MFT) and its limitations. Guiding listeners through weighty acronyms and weightier formulae spiked with Greek alphabetical symbols, she deftly dispatched MFT with the following:
that economic agents are non-rational;
that fairness plays a part in finance; and
that in our post-financialised word,  "homo economicus" (some kind of Thatcherite love-child I wondered idly?) is well and truly an endangered species.
She went state her self-admittedly "quixotic" mission for an altered financial theory which properly accounts for, or exposes an underlying ethics and morality. As she envisaged it, this mission is at once 1) an addition to MFT such that it also includes principles of ethics (let's call this MFT-plus) and 2) the creation of a new financial theory which is based on MFT-plus and principles from two other theories, Islamic finance and behavioural finance. This would unite the forecasting functionality (such as it is) and ethics of MFT-plus, the "unapologetically ethical" and community-beneficial values of Islamic finance, and the psychological sensitivity of behavioural finance.
It is to Dr Tan Bhala's credit that such a mission has led to her leaving her own presumably highly lucrative and powerful positions in the finance world, in order to set up a global think-tank, the Seven Pillars Institute for Global Finance and Ethics. However, there is clearly a lot to think about, as demonstrated by questions following the lecture.
She met with a passionate reception from a varied audience comprising ethicists, philosophers, financiers and associates of big pharma. The usefulness of Islamic Finance Theory was questioned given that its application in many Islamic states wreaks an apparent gaping inequality of wealth and power. So too, questioners were uncomfortable with the retention of MFT in Tan Bhala's mission, it having been shown by Tan Bhala herself to be an inadequate quantitative and forecasting agent. It was unclear therefore whether her mission will be to bin MFT completely, or propose a radical alteration, but in either case it was clear the struggle will be gigantic (windmill-tilting, anyone?)
The discussion moved onto telos, with agreement that the free market economic model has not been allowed to express its natural purpose or telos, multiple financial crises having been patched by governments and thus persisting the current (dysfunctional) model. Questioners argued that until the telos of the free market is allowed true expression, and is allowed to fail, change will be highly difficult. When asked whether such change could be fomented by academia, the speaker's own experience was disheartening: namely censorship by her institution of the teaching of novel financial theories.
With the speaker showing no sign of tiring, but the resonance of this sobering thought being felt, here ended the discussion.  This blogger concludes that when moral and financial bankruptcy have the (market) freedom to collide, the field will be fertile for development of a value-enriched financial system. Until then it is up to organisations such as the Seven Pillars Institute to take to that field with all the chivalric heroism they can muster – may the sparring commence!
Audio file available here.
The St Cross Special Ethics seminars are hosted by the Oxford Uehiro Centre for Practical Ethics. They are held twice-termly at the college. For more details click here.
Stop killer robots now, UN asks: the UN special rapporteur on extrajudicial, summary or arbitrary executions Christof Heyns has delivered a report about Lethal Autonomous Robots arguing that there should be a moratorium on the development of autonomous killing machines, at least until we can figure out the ethical and legal issues. He notes that LARs raise far-reaching concerns about the protection of life during war and peace, including whether they can comply with humanitarian and human rights law, how to device legal accountability, and "because robots should not have the power of life and death over human beings."
Many of these issues have been discussed on this blog and elsewhere, but it is a nice comprehensive review of a number of issues brought up by the new technology. And while the machines do not yet have fully autonomous capabilities the distance to them is chillingly short: dismissing the issue as science fiction is myopic, especially given the slowness of actually reaching legal agreements. However, does it make sense to say that robots should not have the power of life and death over human beings?
Follow Brian on Twitter by clicking here.
Cultural bias and the evaluation of medical evidence: An update on the AAP
Since my article on the American Academy of Pediatrics' recent change in policy regarding infant male circumcision was posted back in August of 2012, some interesting developments have come about. Two major critiques of the AAP documents were published in leading international journals, one in the Journal of Medical Ethics, and a second in the AAP's very own Pediatrics. In the second of these, 38 distinguished pediatricians, pediatric surgeons, urologists, medical ethicists, and heads of hospital boards and children's health societies throughout Europe and Canada argued that there is: "Cultural Bias in the AAP's 2012 Technical Report and Policy Statement on Male Circumcision."
The AAP took the time to respond to this possibility in a formal reply, also published in Pediatrics earlier this year. Rather than thoughtfully addressing the specific charge of cultural bias, however, the AAP elected to boomerang the criticism, implying that their critics were themselves biased, only against circumcision. To address this interesting allegation, I have updated my original blog post. Interested readers can click here to see my analysis.
Finally, please note that articles from the Journal of Medical Ethics special issue on circumcision are (at long last) beginning to appear online. The print issue will follow shortly. Also be sure to see this recent critique of the AAP in a thoughtful book by JME contributor and medical historian Dr. Robert Darby, entitled: "The Sorcerer's Apprentice: Why Can't the US Stop Circumcising Boys?"
– BDE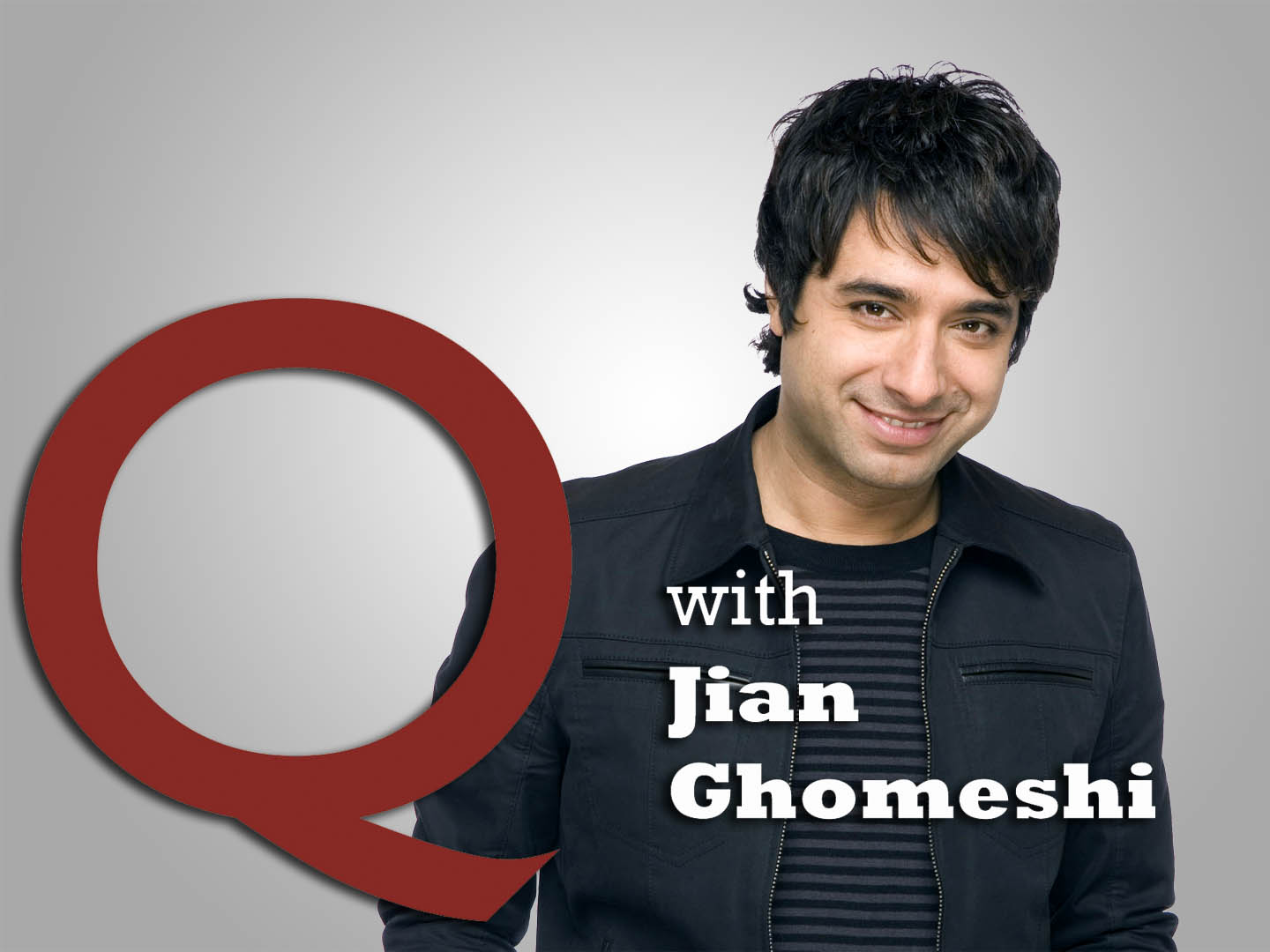 Interview announcement
This is a brief note to alert the readers of Practical Ethics that research by myself, Anders Sandberg, and Julian Savulescu on the potential therapeutic uses of "love drugs" and "anti-love drugs" has recently been featured in an interview for the national Canadian broadcast program, "Q" with Jian Ghomeshi (airing on National Public Radio in the United States).
Here is a link to the interview.
Readers may also be interested in checking out a new website, "Love in the Age of Enhancement" which collects the various academic essays, magazine articles, and media coverage of these arguments concerning the neuroenhancement of human relationships.
It is now quite common to draw distinctions between three types of philosophical ethics. Practical ethics is meant to concern substantive moral issues facing many of us each day, such as abortion or climate change. Continue reading →
When I get married in July, I'm changing my name. My fiancee and I are both taking her maternal grandmother's name "MacAskill", putting us in the good company of Giant MacAskill – possibly the world's strongest ever man – and Danny MacAskill – a trial-biking legend. Why?
The first two weeks of 2013 were marked by a flurry of news articles considering "the new science" of pedophilia. Alan Zarembo's article for the Los Angeles Times focused on the increasing consensus among researchers that pedophilia is a biological predisposition similar to heterosexuality or homosexuality. Rachel Aviv's piece for The New Yorker shed light upon the practice of 'civil commitment' in the US, a process by which inmates may be kept in jail past their release date if a panel decides that they are at risk of molesting a child (even if there is no evidence that they have in the past). The Guardian's Jon Henley quoted sources suggesting that perhaps some pedophilic relationships aren't all that harmful after all. And Rush Limbaugh chimed in comparing the 'normalization' of pedophilia to the historical increase in the acceptance of homosexuality, suggesting that recognizing pedophilia as a sexual orientation would be tantamount to condoning child molestation.
So what does it all mean? While most people I talked to in the wake of these stories (I include myself) were fascinated by the novel scientific evidence and the compelling profiles of self-described pedophiles presented in these articles, we all seemed to have a difficult time wrapping our minds around the ethical considerations at play. Why does it matter for our moral appraisal of pedophiles whether pedophilia is innate or acquired? Is it wrong to imprison someone for a terrible crime that they have not yet committed but are at a "high risk" of committing in the future? And if we say that we can't "blame" pedophiles for their attraction to children because it is not their "fault" – they were "born this way" – is it problematic to condemn individuals for acting upon these (and other harmful) desires if it can be shown that poor impulse control is similarly genetically predisposed? While I don't get around to fully answering most of these questions in the following post, my aim is to tease out the highly interrelated issues underlying these questions with the goal of working towards a framework by which the moral landscape of pedophilia can be understood.  Continue reading →