Announcement: Brian Earp and Julian Savulescu's new book 'Love Drugs: The Chemical Future of Relationships', published by (Stanford University Press) is now available.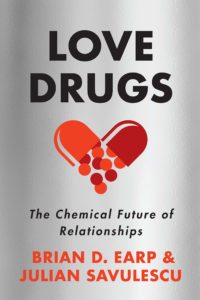 Is there a pill for love? What about an "anti-love drug", to help us get over an ex? This book argues that certain psychoactive substances, including MDMA—the active ingredient in Ecstasy—may help ordinary couples work through relationship difficulties and strengthen their connection. Others may help sever an emotional connection during a breakup. These substances already exist, and they have transformative implications for how we think about love. This book builds a case for conducting research into "love drugs" and "anti-love drugs" and explores their ethical implications for individuals and society. Scandalously, Western medicine tends to ignore the interpersonal effects of drug-based interventions. Why are we still in the dark about the effects of these drugs on romantic partnerships? And how can we overhaul scientific research norms to take relationships more fully into account?
Written by Tess Johnson, University of Oxford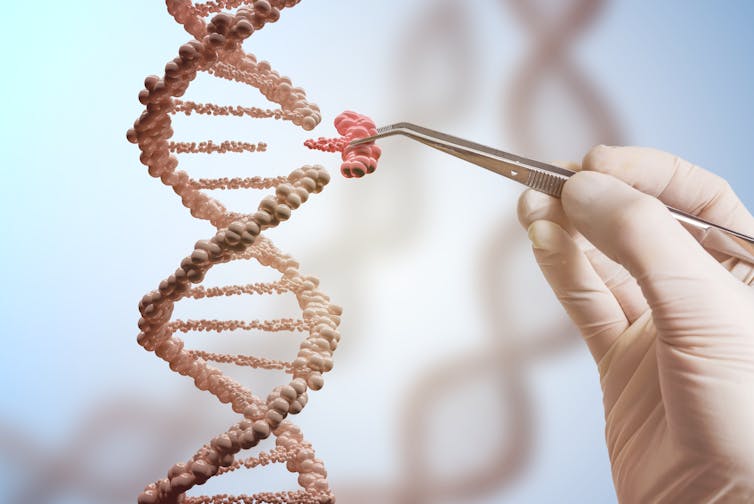 How far will we allow genetic enhancement to go?
vchal/ Shutterstock
The first genetically edited children were born in China in late 2018. Twins Lulu and Nana had a particular gene – known as CCR5 – modified during embryonic development. The aim was to make them (and their descendants) resistant to HIV. By some definitions, this would be an example of human enhancement.
Although there is still a long way to go before the technology is safe, this example has shown it's possible to edit genes that will continue being inherited by genetic offspring for generations. However, we don't yet know what effect these genetic changes will have on the overall health of the twins throughout life. Potential unintended changes to other genes is a grave concern which is limiting our use of gene editing technology at the moment – but this limit won't always be present. Continue reading →
Written by Rebecca Brown
In June this year, the Advertising Standards Authority (ASA) brought into effect a ban on harmful gender stereotypes in advertising. In response to public outcry about adverts such as the 2015 'Are you beach body ready?' campaign by Protein World, and growing discomfort with outdated depictions of gender roles in the media, the ASA undertook a project to consider whether existing regulation is fit for purpose. They concluded that "evidence suggests that a tougher line needs to be taken on ads that feature stereotypical gender roles and characteristics, which through their content and context may be potentially harmful to people." (ASA, 2017: 3)
Written by Ben Davies
Last week saw the launch of a campaign (run by the group Vegetarian For Life) that seeks to ensure that older people in care who have ethical commitments to a particular diet are not given food that violates those commitments. This is, as the campaign makes clear, a particularly pressing issue for those who have some form of dementia who may not be capable of expressing their commitment.
Those behind the campaign are quite right to note that people's ethical beliefs should not be ignored simply because they are in care, or have a cognitive impairment (see a Twitter thread where I discuss this with a backer of the campaign). But the idea that one's dietary ethics must be 'for life' got me thinking about a more well-established debate about Advance Directives. (I should stress that what I say here should not be taken to be imputing any particular motivation or philosophical commitments to those behind the campaign itself.)
By Mackenzie Graham
The article was originally published at the Conversation
Around the world thousands of people are on organ donor waiting lists. While some of those people will receive the organ transplants they need in time, the sad reality is that many will die waiting. But controversial new research may provide a way to address this crisis.
Japan has recently overturned its ban on the creation of human-animal hybrids, or "chimeras", and approved a request by researchers from the University of Tokyo to create a human-mouse hybrid.
Scientists will attempt to grow a human pancreas inside a mouse, using a certain kind of stem cell known as "induced pluripotent stem cells". These are cells that can grow into almost any kind of cell. The stem cells will be injected into a mouse embryo, which has been genetically modified to be incapable of producing a pancreas using its own cells. This hybrid embryo is then implanted in a mouse surrogate and allowed to grow. The goal is to eventually grow a human pancreas in a larger animal – such as a pig – which can be transplanted into a human.
Written by Anri Asagumo
Oxford Uehiro/St Cross Scholar
Although more and more people see the importance of diversity in academia, language diversity is one type of diversity that seems to be diminishing: English is increasingly dominant in both areas. I would like to argue that people who are born and raised in an English-speaking country should be required to acquire a second language to the level they can write a rudimentary paper and give a presentation in that language in order to apply for international conferences and submit papers to international journals. The purpose of this requirement would be to address the significant inequality between native English-speakers and others. I focus on academia here, but ideally the same thing should be applied to the business world, too. Continue reading →
Written by Julian Savulescu, University of Oxford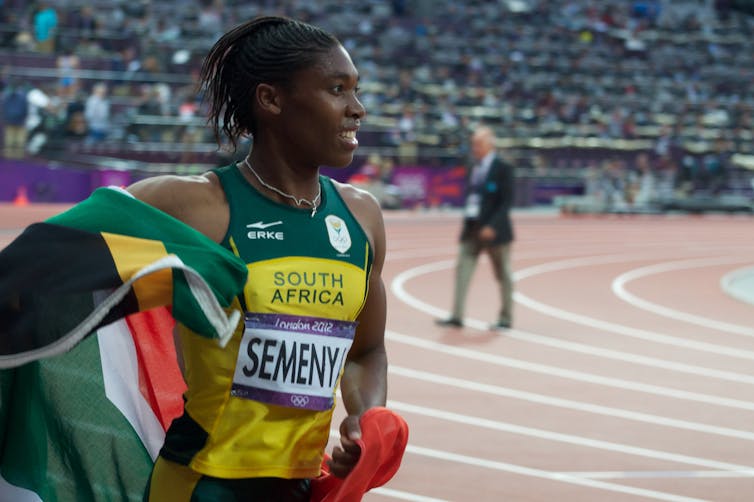 Middle-distance runner Caster Semenya will need to take hormone-lowering agents, or have surgery, if she wishes to continue her career in her chosen athletic events.
The Court of Arbitration in Sport (CAS) decided last week to uphold a rule requiring athletes with certain forms of what they call "disorders of sex development" (DSD) – more commonly called "intersex" conditions – to lower their testosterone levels in order to still be eligible to compete as women in certain elite races.
The case was brought to CAS by Semenya, as she argued discrimination linked to a 2018 decision preventing some women, including herself, from competing in some female events.
This ruling is flawed. On the basis of science and ethical reasoning, there are ten reasons CAS's decision does not stand up. Continue reading →
Written by Alexandra Couto and Guy Kahane
In the days following the Stoneman Douglas High School shooting in February 2018, many of the surviving students and staff gathered to demand immediate change to the gun laws that allowed Nicholas Cruz to kill so many of their friends and pupils. Many students held banners on which it was written: "We don't want your thoughts and condolences, we want policy & change!" Speaking at the rally, teacher Melissa Falkowski said "They say 'it's not the time' — Now is the time! There is no other time!"
Was Melissa Falkowski right? Or is it wrong to engage in political and moral debate so soon after such a tragedy? Should we instead just offer our "thoughts and prayers", postponing public debate to a later time? Continue reading →
By Anri Asagumo, Oxford Uehiro/St Cross Scholar, (with input from Dr Tom Douglas and Dr Carissa Veliz)
Trigger Warning: This article deals with sexual violence, which could be potentially upsetting for some people.
Although Google claims in its policy that it restricts promotion of adult-oriented content, there is a district in the online world where their policy implementation seems loose: Google image search in the Japanese language. If one looks up 'reipu', a Japanese word for rape on Google, the screen fills up with a heap of explicit thumbnails of porn movies, manga, and pictures of women being raped by men. The short descriptions of the thumbnails are repugnant: 'Raping a girl at my first workplace', 'Raping a junior high-school girl', 'Raping cute girls', 'Raping a female lawyer', 'Raping a girl in a toilet'. As if rape in itself were not repulsive enough, many descriptions go even further, implying child rape. Similar results show up with 'reipu sareta; I was raped'. It is strikingly different from the world of English Google image search, in which the top images usually send strong messages of support for victims and zero-tolerance for sexual offenders. Another example of how the Japanese Google world is different from that of English is 'Roshia-jin; Russian people'. Searching in Japanese yields 17 pictures of young, beautiful Russian women, while searching in English returns pictures of people of different age and sex. Continue reading →
This essay was the runner up in the undergraduate category of the 5th Annual Oxford Uehiro Prize in Practical Ethics
Written by University of Oxford student Angelo Ryu
1. Introduction
Many legal systems have juries decide cases of an especially grave nature. Because a jury consists of a group of individual jurors, they need a decision-making procedure before it may act. One such procedure is a voting rule: most require either unanimity or supermajority to deliver a verdict. An inability to do so results in a mistrial.
Mistrials are often treated as a sort of failure which ought to be avoided. To that end judges sometimes intervene if deadlock seems likely. In England there is the Watson direction, which refers to a collective obligation to return a verdict. The United States has the Allen charge, which informs jurors of a duty to agree upon a verdict, if possible.
These instructions are often criticised as an impermissible judicial intervention infringing on jury autonomy. At best they are treated as a sort of necessary evil, which must only be used in extraordinary cases. But I argue there is nothing objectionable about such instructions because they simply track the obligations already held by jurors. They serve an important function in informing jurors of their moral position. There may indeed be an imperative for legal systems without such recourse to implement one, as jurors may not always know the duties incumbent upon them in the exercise of their authority. But all this presumes that jurors face an obligation which mirrors these jury instructions. The aim of this essay is to defend that claim. Continue reading →