This essay received an Honourable Mention in the undergraduate category of the Oxford Uehiro Prize in Practical Ethics.
Written by University of Oxford student, Mahmoud Ghanem
The Case For Computer Assisted Ethics
In the interest of rigour, I will avoid use of the phrase "Artificial Intelligence", though many of the techniques I will discuss, namely statistical inference and automated theorem proving underpin most of what is described as "AI" today.
Whether we believe that the goal of moral actions ought to be to form good habits, to maximise some quality in the world, to follow the example of certain role models, or to adhere to some set of rules or guiding principles, a good case for consulting a well designed computer program in the process of making our moral decisions can be made. After all, the process of carrying out each of the above successfully at least requires:
(1) Access to relevant and accurate data, and
(2) The ability to draw accurate conclusions by analysing such data.
Both of which are things that computers are very good at. Continue reading →
The 2nd Annual Oxford Uehiro Prize in Practical Ethics was announced on this blog on the 11th November 2015.  By the 25th January 2016 a large number of high quality essays had been submitted and the judges had a difficult time narrowing the field down to 5 finalists and 6 Honourable Mentions, which are now listed here. We are very pleased to announce that over the next few weeks we will be publishing the essays listed below in our Oxford Uehiro Prize in Practical Ethics series. Continue reading →
Professor Neil Levy, visiting Leverhulme Lecturer, University of Oxford, has recently published a provocative essay at Aeon online magazine:
Human beings are a punitive species. Perhaps because we are social animals, and require the cooperation of others to achieve our goals, we are strongly disposed to punish those who take advantage of us. Those who 'free-ride', taking benefits to which they are not entitled, are subject to exclusion, the imposition of fines or harsher penalties. Wrongdoing arouses strong emotions in us, whether it is done to us, or to others. Our indignation and resentment have fuelled a dizzying variety of punitive practices – ostracism, branding, beheading, quartering, fining, and very many more. The details vary from place to place and time to culture but punishment has been a human universal, because it has been in our evolutionary interests. However, those evolutionary impulses are crude guides to how we should deal with offenders in contemporary society.
Our moral emotions fuel our impulses toward retribution. Retributivists believe that people should be punished because that's what they deserve. Retributivism is not the only justification for punishment, of course. We also punish to deter others, to prevent the person offending again, and perhaps to rehabilitate the offender. But these consequentialist grounds alone cannot justify our current system of criminal justice. We want punishments to 'fit the crime' – the worse the crime, the worse the punishment – without regard for the evidence of whether it 'works', that is, without thinking about punishment in consequentialist terms.
See here for the full article, and to join in the conversation.
Professor Levy has also written on this topic in the Journal of Practical Ethics; Less Blame, Less Crime? The Practical Implications of Moral Responsibility Skepticism.
By Brian D. Earp (@briandavidearp)
* Note: this article was first published online at Quillette magazine. The official version is forthcoming in the HealthWatch Newsletter; see http://www.healthwatch-uk.org/.
Introduction
Science and medicine have done a lot for the world. Diseases have been eradicated, rockets have been sent to the moon, and convincing, causal explanations have been given for a whole range of formerly inscrutable phenomena. Notwithstanding recent concerns about sloppy research, small sample sizes, and challenges in replicating major findings—concerns I share and which I have written about at length — I still believe that the scientific method is the best available tool for getting at empirical truth. Or to put it a slightly different way (if I may paraphrase Winston Churchill's famous remark about democracy): it is perhaps the worst tool, except for all the rest.
Scientists are people too
In other words, science is flawed. And scientists are people too. While it is true that most scientists — at least the ones I know and work with — are hell-bent on getting things right, they are not therefore immune from human foibles. If they want to keep their jobs, at least, they must contend with a perverse "publish or perish" incentive structure that tends to reward flashy findings and high-volume "productivity" over painstaking, reliable research. On top of that, they have reputations to defend, egos to protect, and grants to pursue. They get tired. They get overwhelmed. They don't always check their references, or even read what they cite. They have cognitive and emotional limitations, not to mention biases, like everyone else.
At the same time, as the psychologist Gary Marcus has recently put it, "it is facile to dismiss science itself. The most careful scientists, and the best science journalists, realize that all science is provisional. There will always be things that we haven't figured out yet, and even some that we get wrong." But science is not just about conclusions, he argues, which are occasionally (or even frequently) incorrect. Instead, "It's about a methodology for investigation, which includes, at its core, a relentless drive towards questioning that which came before." You can both "love science," he concludes, "and question it."
I agree with Marcus. In fact, I agree with him so much that I would like to go a step further: if you love science, you had better question it, and question it well, so it can live up to its potential.
And it is with that in mind that I bring up the subject of bullshit.
Written by Professor Julian Savulescu and Professor Walter Sinnott-Armstrong
This is a cross-post of an article which was originally published in The Conversation
Effective altruism is a philosophy and social movement which aims not only to increase charitable donations of time and money (and indeed more broadly to encourage leading a lifestyle which does good in the world), but also encourage the most effective use of these resources, usually by looking for measurable impacts such as lives saved per dollar.
For an effective altruist, the core question is: "Of all the possible ways to make a difference, how can I make the greatest difference?" It might be argued, for example, that charity work isn't the best use of time; a talented financier may be better off working for a bank, and use their earnings to pay for others to work for charities instead. Continue reading →
Dr Christopher Gyngell (Oxford) comments on the HFEA's decision to give green light to UK researchers to genetically modify human embryos for research. A clear analysis of the most common concerns, and a suggestion for what direction the debate should take.
By Dominic Wilkinson @Neonatal Ethics, Director of medical ethics
Why should we care about what happens to future generations? What reason do we have to sacrifice our own well-being and interests for the sake of people who will exist after we are dead?
Last night Professor Sam Scheffler from NYU gave the first of the 2015 Uehiro lectures on this controversial and challenging topic.  http://media.philosophy.ox.ac.uk/uehiro/HT16_UL_Scheffler1.mp3
Should vegans eat meat to be ethically consistent? And other moral puzzles from the latest issue of the Journal of Practical Ethics
By Brian D. Earp (@briandavidearp)
The latest issue of The Journal of Practical Ethics has just been published online, and it includes several fascinating essays (see the abstracts below). In this blog post, I'd like to draw attention to one of them in particular, because it seemed to me to be especially creative and because it was written by an undergraduate student! The essay – "How Should Vegans Live?" – is by Oxford student Xavier Cohen. I had the pleasure of meeting Xavier several months ago when he presented an earlier draft of his essay at a lively competition in Oxford: he and several others were finalists for the Oxford Uehiro Prize in Practical Ethics, for which I was honored to serve as one of the judges.
In a nutshell, Xavier argues that ethical vegans – that is, vegans who refrain from eating animal products specifically because they wish to reduce harm to animals – may actually be undermining their own aims. This is because, he argues, many vegans are so strict about the lifestyle they adopt (and often advocate) that they end up alienating people who might otherwise be willing to make less-drastic changes to their behavior that would promote animal welfare overall. Moreover, by focusing too narrowly on the issue of directly refraining from consuming animal products, vegans may fail to realize how other actions they take may be indirectly harming animals, perhaps even to a greater degree.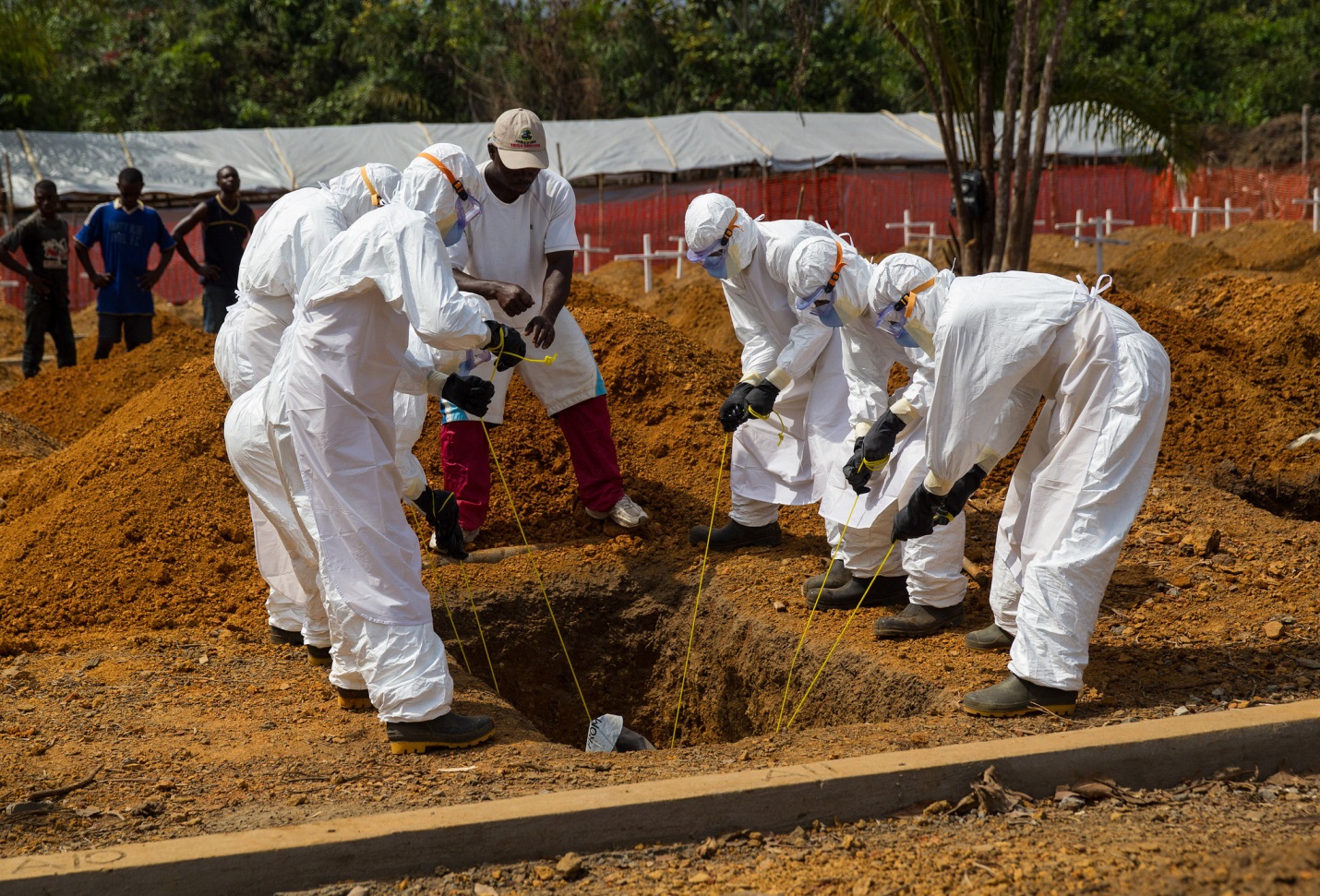 BY MAXWELL J. SMITH & ROSS E.G. UPSHUR
This article is cross posted from the OUPblog.  To see the original article please follow this link: http://bit.ly/1mjAg0Z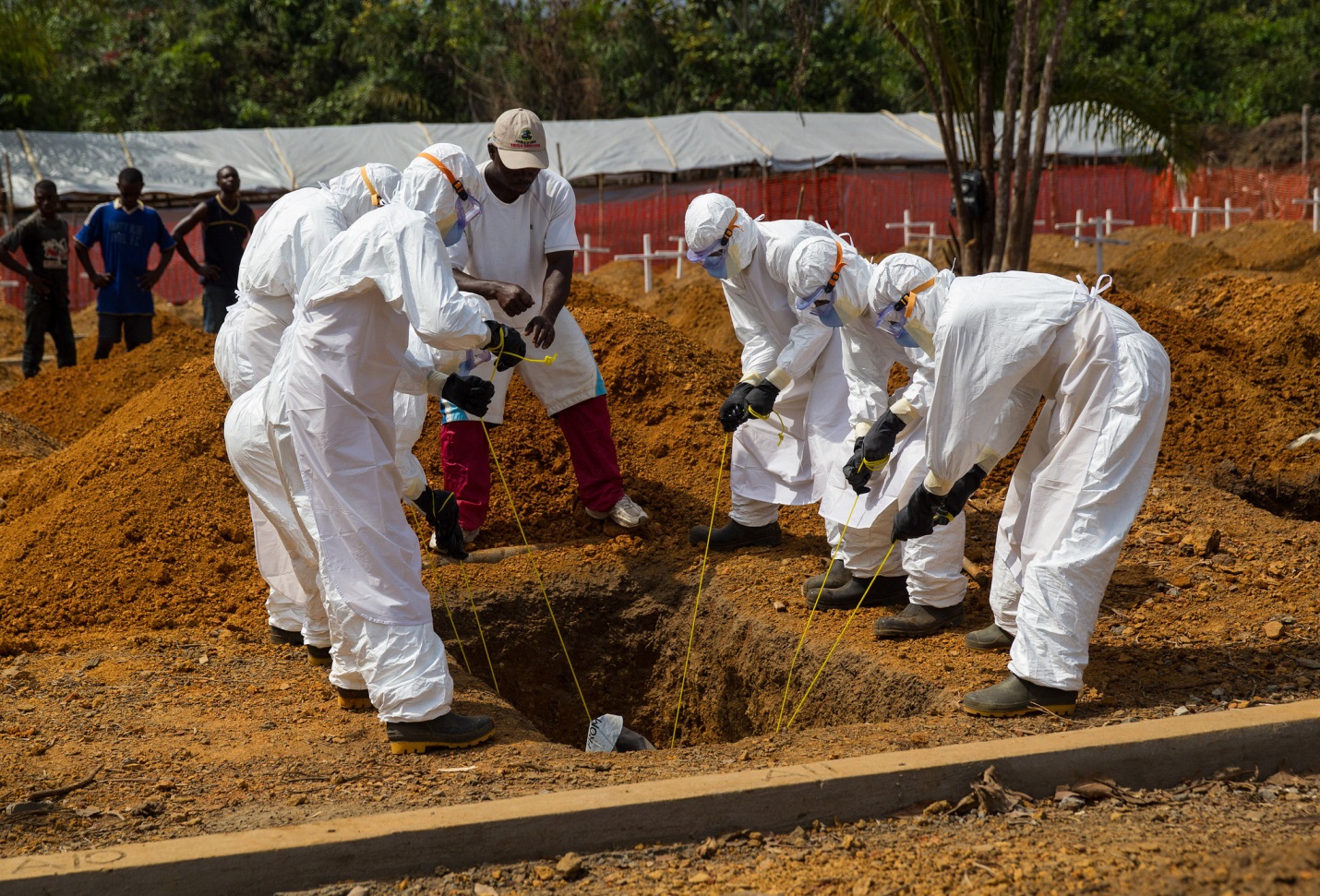 'Ebola is a wake-up call.'
This is a common sentiment expressed by those who have reflected on the ongoing Ebola outbreak in West Africa. It is a reaction to the nearly 30,000 cases and over 11,000 deaths that have occurred since the first cases of the outbreak were reported in March 2014. Though, it is not simply a reaction to the sheer number of cases and deaths; it is an acknowledgement that an outbreak of this magnitude should have never occurred and that we as a global community remain ill-prepared to prevent and respond to deadly global infectious disease outbreaks. Continue reading →