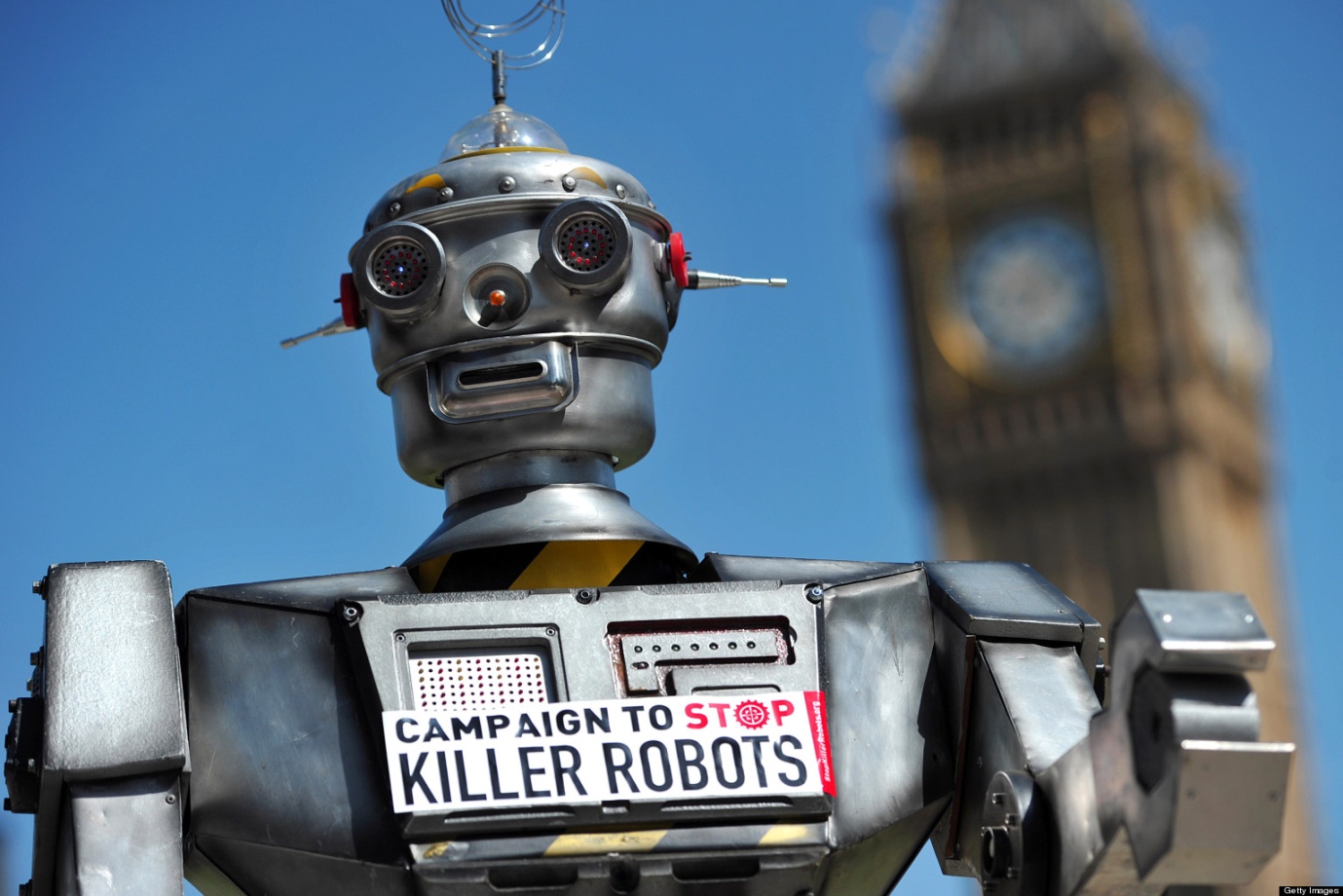 Written by Darlei Dall'Agnol[1]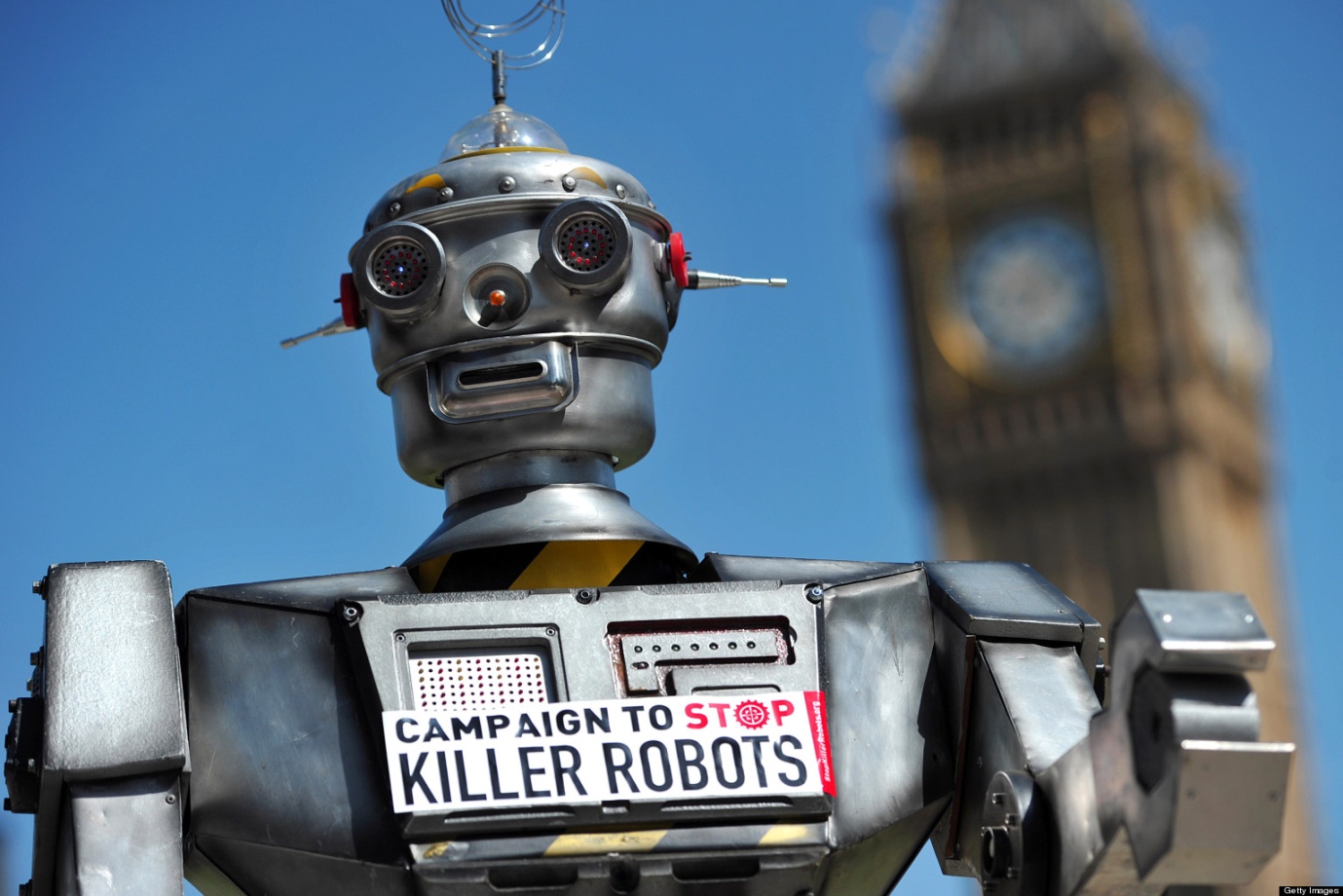 I attended, recently, the course Drones, Robots and the Ethics of Armed Conflict in the 21st Century, at the Department for Continuing Education, Oxford University, which is, by the way, offering a wide range of interesting courses for 2015-6 (https://www.conted.ox.ac.uk/). Philosopher Alexander Leveringhaus, a Research Fellow at the Oxford Institute for Ethics, Law and Armed Conflict, spoke on "What, if anything, is wrong with Killer Robots?" and ex-military Wil Wilson, a former RAF Regiment Officer, who is now working as a consultant in Defence and Intelligence, was announced to talk on "Why should autonomous military machines act ethically?" changed his title, which I will comment on soon. The atmosphere of the course was very friendly and the discussions illuminating. In this post, I will simply reconstruct the main ideas presented by the main speakers and leave my impression in the end on this important issue.  Continue reading →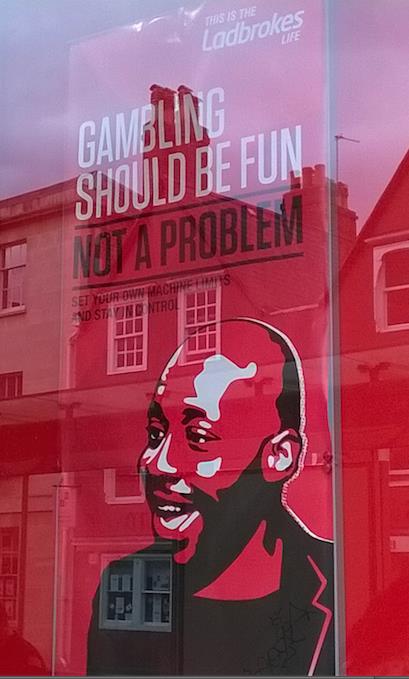 Written by Melanie Trouessin
University of Lyon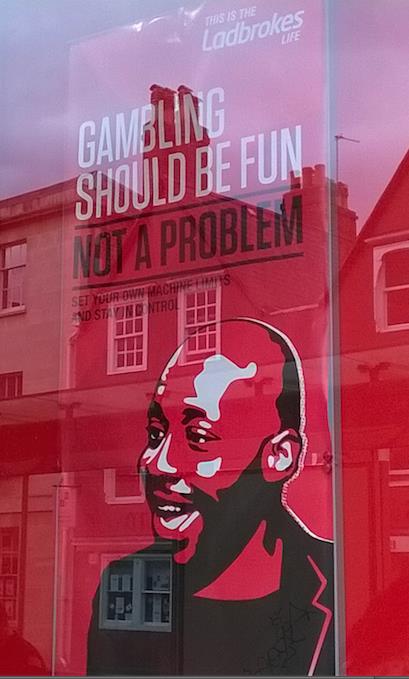 Faced with issues related to gambling and games of chance, the Responsible Gambling program aims to promote moderate behaviour on the part of the player. It is about encouraging risk avoidance and offering self-limiting strategies, both temporal and financial, in order to counteract the player's tendency to lose self-control. If this strategy rightly promotes individual autonomy, compared with other more paternalist measures, it also implies a particular position on the philosophical question of what is normal and what is pathological: a position of continuum. If we can subscribe in some measures of self-constraint in order to come back to a responsible namely moderate and controlled gambling, it implies there is not a huge gulf or qualitative difference between normal gaming and pathological gambling. Continue reading →
Written by Anke Snoek
Macquarie University
I have a 3 year old who doesn't eat. He seems not to be interested in food in general. We were offered many explanations for why he doesn't eat and most specialists suspect a psychological source for his lack of appetite. But recently a friend suggested that maybe there is something wrong with the muscles in his mouth that makes it hard to swallow. I wondered: why didn't I get offered more of these physical explanations as opposed to psychological ones? What makes 'not eating' almost by definition a mental disorder for most people? What other behaviour are we inclined to label as a mental disorder rather than staying open for other explanations? Continue reading →
Written by Christopher Chew
Monash University
Early one September morning, plaintiffs at a rural Alabama County court in the US, were greeted with an unexpected and highly unusual offer. To quote presiding Judge Marvin Wiggins:
"There's a blood drive outside, and if you don't have any money, and you don't want to go to jail, as an option to pay it, you can give blood today…bring in a receipt indicating you gave blood…as a discount rather than putting you in jail…or the sheriff has enough handcuffs for those who do not have money." Continue reading →
Written by Professor Neil Levy
The recent discovery of what is claimed to be a distinct species of the genus Homo, our genus, raises to three the number of species that may have co-existed with Homo Sapiens. Homo naledi is yet to be dated, but it may be only tens of thousands of years old; if so, it coexisted with modern humans. Homo floresiensis, the so-called 'hobbit', seems to have been extant well after sapiens evolved, and there is strong evidence that the Neanderthals coexisted with, probably interbred with, and may have been killed by, our ancestors.
If any of these species had survived into contemporary times, we would be faced with an ethical question which is novel: negotiating our stance toward a species that is not quite human, but too close to be regarded as simply animal (using that word in its common meaning, to refer to non-human animals). More specifically, we would face the problem of how to respond to another deeply cultural being. Naledi seems to have had a culture – so the researchers conclude from the placement of the bones, which they think indicates burial. Perhaps it was language using (floresiensis seems a very good candidate for language using). Yet they might not have been intellectual equals of modern humans (perhaps they were – genetic difference certainly doesn't entail inferiority – but for the purposes of this post I will assume they weren't). If they were our contemporaries, would we be obliged to allow them to vote? To have affirmative action for them in universities and in jobs (assuming that some of them, perhaps rare geniuses, could function at a high enough level to take advantage of these opportunities)? Should we treat them as permanent children, appointing guardians for them?
Some philosophers would say that the answer to these questions is quite easy: we should give them equal consideration. Equality of consideration is the kind of equality which philosophers like Peter Singer argue should be extended to chickens and chimps, just as much as human beings. Treating chickens equally in that sense doesn't entail affirmative action or voting rights for chickens, because chickens don't have an interest in either. It just requires taking their interests equally into account.
While there are strong reasons for thinking we ought to extend equality of consideration to homo naledi, floresiensis and Neanderthals, that doesn't tell us the answer to the concrete questions. Insofar as they are self-aware, these people (let's call them that) have an interest in self-government, and therefore in voting. But (let's assume) they have a limited capacity to understand the issues on which we vote. As self-aware beings, they might be harmed by being treated as inferior. But there may be good grounds for thinking that they are inferior.
We might offer them limited rights: rights to vote in elections for people who have the special role of looking after their interests. That would entail that they are not as self-governed as we are, since they would be living in a broader society (or in a world, at any rate) in which decisions are taken over which they have less say than we do.
I don't think there are good answers to these questions. That is, while I am sure there are better and worse answers, I think this would be a true moral dilemma: the best possible response would have big moral costs. There seems to be no way to act that would involve some harms to a properly cultural being that couldn't be fully autonomous: harms that would arise from its awareness that it was less autonomous and less able to govern its own life than others.
Julian Baggini sees in the discovery of naledi good news for humanity; it shows that in some sense we are not alone. Perhaps, but had they survived, we would face a tragic dilemma. To that extent, we are lucky that they didn't. Genetic diversity among modern human beings is tiny, with genetic differences between groups swamped by those within them. That ensures that the questions we face about how to treat members of other groups are in one central way easier: they are in every important respect our equals. Our ethics would struggle to settle how to treat a deeply cultural group distinct from us which is in some respects not our equals.
Written by William Isdale
University of Queensland
This year is the 70th anniversary of the atomic bombing of Hiroshima and Nagasaki. Are there any moral lessons we can learn from that historical episode? I think so.
Recently I delivered a talk on radio about this topic. I argue that one key reason to study history is to learn lessons about human nature. The war in the Pacific against Japan can tech us about, (1) our tribal natures, (2) the limits of empathy when we kill from a distance, and (3) the ratchet-up effect of retaliatory violence.
We have a moral obligation to take heed of those lessons, for instance by reining in our more dangerous traits. The existence of nuclear weapons, because of their destructive power, makes the imperative to understand and control our natures all the more significant.
Below is a slightly adapted version of what I said.
---
This year marks 70 years since the end of World War Two. A conflict that ended with the use of the most destructive weapons ever invented – the atomic bombs, dropped on Hiroshima and Nagasaki.
Has it ever occurred to you to ask, just what is the point of commemorating wars? Do we commemorate them because they are interesting, or are there more important reasons?
If you've ever attended a war commemoration ceremony, you've probably heard speakers talking about the gratitude that we owe to those who fought to defend our way of life. Or speeches that urge us to reflect on the tragedy of lives lost, and the risks of rushing into conflict. And those are good reasons for remembering wars. But, in my view, they're not the most important ones.
The Scottish philosopher David Hume once wrote that the principal reason to study history is to discover  "the constant and universal principles of human nature". And in no other area of human life is learning those lessons more important, than when they concern war.
By studying wars we can learn lessons about ourselves. About how we get into them – why we keep fighting them – and what we do to justify extraordinary levels of cruelty and destruction visited on others.
Today I want to uncover three lessons about human nature that are revealed to us by the war in the Pacific against Japan – and particularly, from the nuclear bombing of Hiroshima and Nagasaki.
Written by Anke Snoek
Macquarie University
In the UK around 500 soldiers each year get fired because they fail drug-testing. The substances they use are mainly recreational drugs like cannabis, XTC, and cocaine. Some call this a waste of resources, since new soldiers have to be recruited and trained, and call for a revision of the zero tolerance policy on substance use in the army.
This policy stems from the Vietnam war. During the First and Second World War, it was almost considered cruel to deny soldiers alcohol. The use of alcohol was seen as a necessary coping mechanism for soldiers facing the horrors of the battlefield. The public opinion on substance use by soldiers changed radically during the Vietnam War. Influenced by the anti-war movement, the newspapers then were dominated by stories of how stoned soldiers fired at their own people, and how the Vietnamese sold opioids to the soldiers to make them less capable of doing their jobs. Although Robins (1974) provided evidence that the soldiers used the opioids in a relatively safe way, and that they were enhancing rather than impairing the soldiers' capacities, the public opinion on unregulated drug use in the army was irrevocably changed. Continue reading →