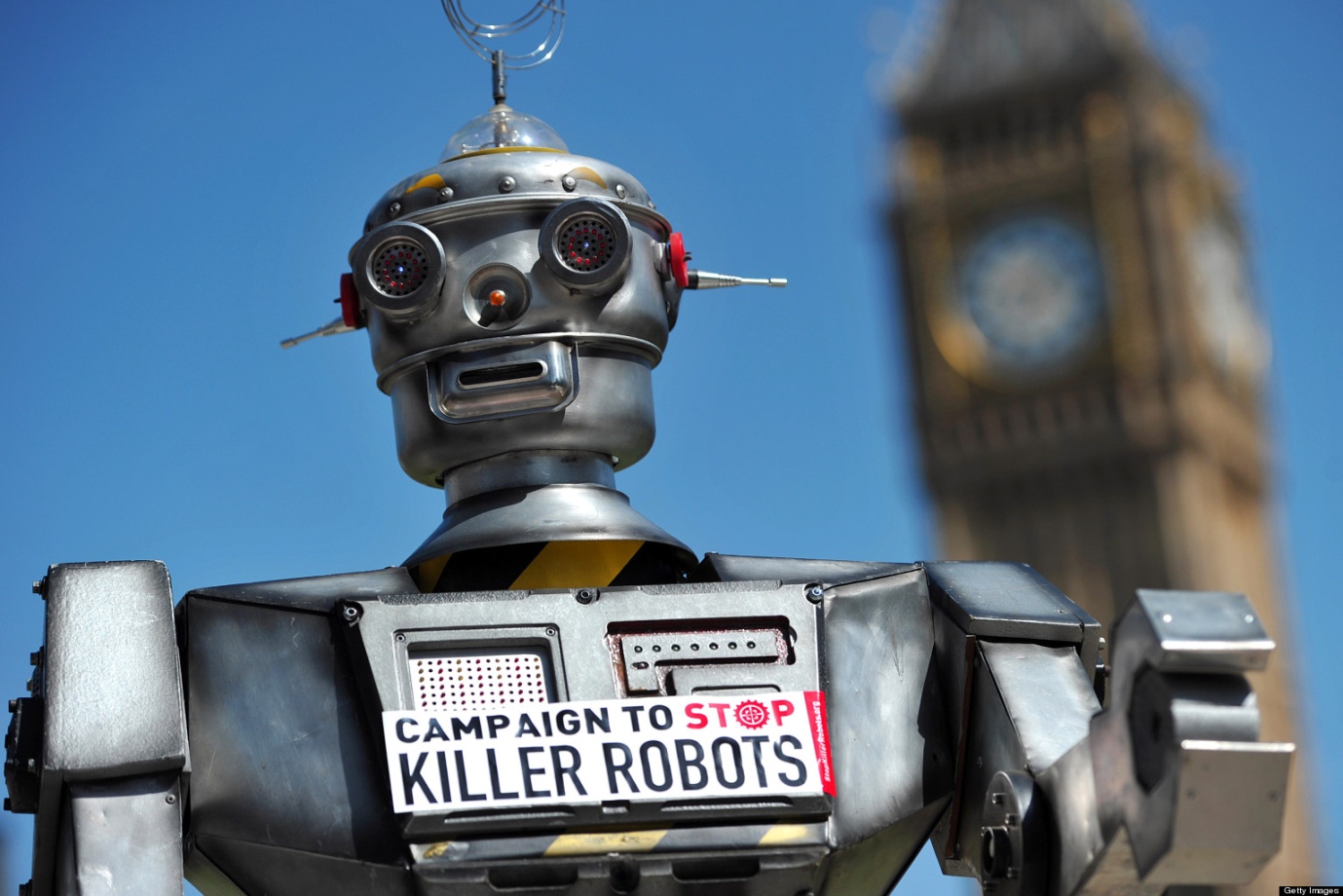 Written by Darlei Dall'Agnol[1]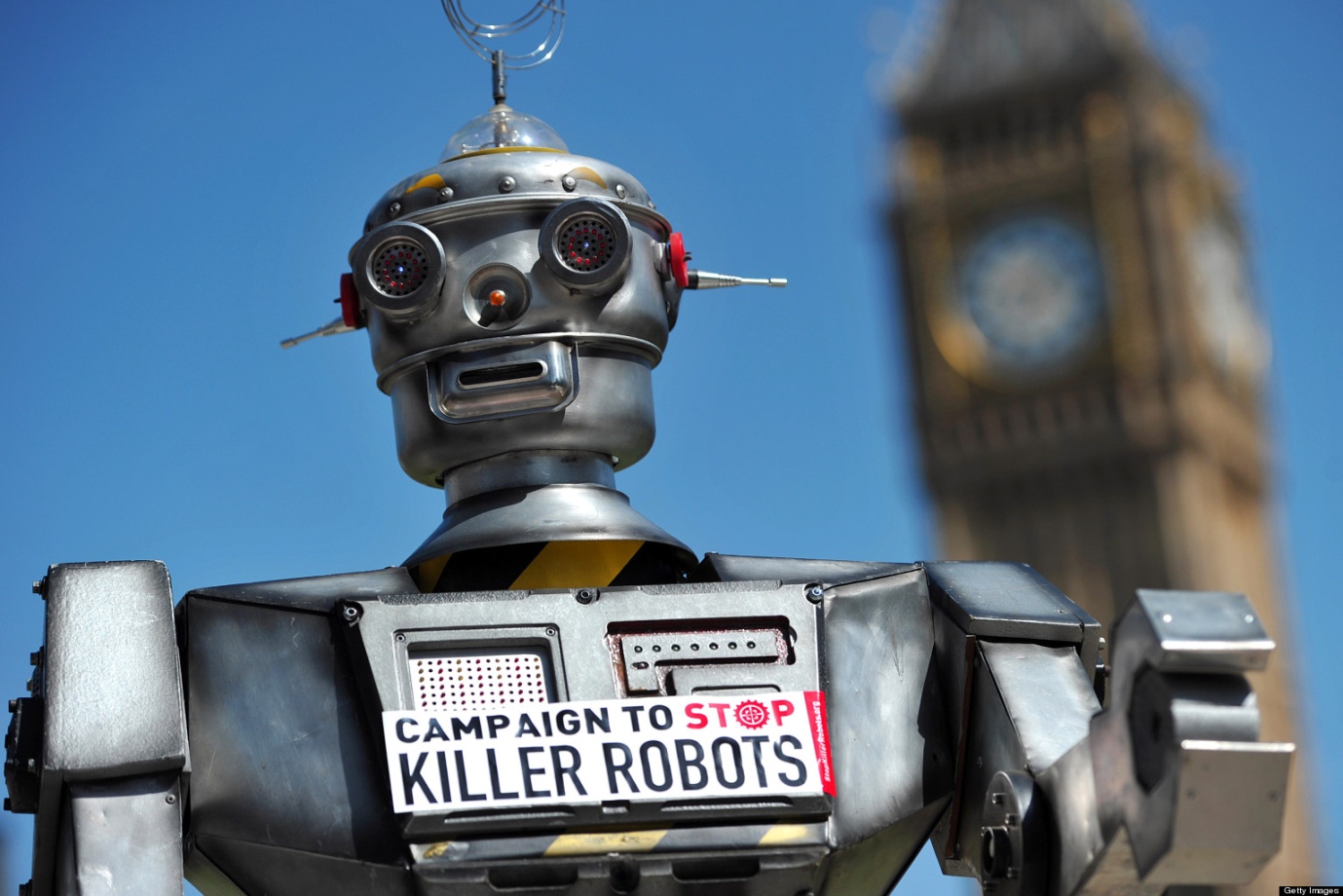 I attended, recently, the course Drones, Robots and the Ethics of Armed Conflict in the 21st Century, at the Department for Continuing Education, Oxford University, which is, by the way, offering a wide range of interesting courses for 2015-6 (https://www.conted.ox.ac.uk/). Philosopher Alexander Leveringhaus, a Research Fellow at the Oxford Institute for Ethics, Law and Armed Conflict, spoke on "What, if anything, is wrong with Killer Robots?" and ex-military Wil Wilson, a former RAF Regiment Officer, who is now working as a consultant in Defence and Intelligence, was announced to talk on "Why should autonomous military machines act ethically?" changed his title, which I will comment on soon. The atmosphere of the course was very friendly and the discussions illuminating. In this post, I will simply reconstruct the main ideas presented by the main speakers and leave my impression in the end on this important issue.  Continue reading →
Catia Faria, Pompeu Fabra University
Follow Catia on Twitter here
 Throughout history, countless species have come into existence only to later become extinct. Whether extinction is caused by natural processes or human agency, environmental scientists and the general public seem to agree that extinction is a bad thing and that, therefore, conservation efforts should be made to counteract, and perhaps revert, the losses. Resources are often devoted to the reintroduction of endangered species into ecosystems in which they have long been absent. In other cases, states implement measures to protect autochthonous species (that is, species which are native to a certain natural environment, as opposed to introduced as a result of human activity) which are threatened by the presence of a foreign species by eradicating the members of the latter. There are entire organisations dedicated simply to the aim of preventing the extinction of species whose continued existence is at risk.  However, these practices rely on rather controversial assumptions.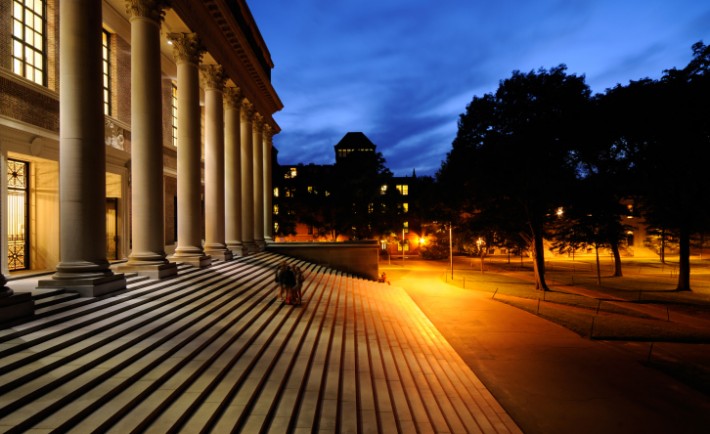 by Brian D. Earp / (@briandavidearp)
* Note: this article was originally published at the Huffington Post.
Introduction
As someone who has worked on college campuses to educate men and women about sexual assault and consent, I have seen the barriers to raising awareness and changing attitudes. Chief among them, in my experience, is a sense of skepticism–especially among college-aged men–that sexual assault is even all that dire of a problem to begin with.
"1 in 4? 1 in 5? Come on, it can't be that high. That's just feminist propaganda!"
A lot of the statistics that get thrown around in this area (they seem to think) have more to do with politics and ideology than with careful, dispassionate science. So they often wave away the issue of sexual assault–and won't engage on issues like affirmative consent.
In my view, these are the men we really need to reach.
A new statistic
So enter the headline from last week's New York Times coverage of the latest college campus sexual assault survey:
"1 in 4 Women Experience Sex Assault on Campus."
But that's not what the survey showed. And you don't have to read all 288 pages of the published report to figure this out (although I did that today just to be sure). The executive summary is all you need.
Written By Johanna Ahola-Launonen
University of Helsinki
Chronic diseases, their origins, and issues of responsibility are a prevalent topic in current health care ethics and public discussion; and obesity is among one of the most discussed themes. Usually the public discussion has a tendency to assume that when information about health lifestyle choices exist, the individual should be able to make those choices. However, studies increasingly pay attention to the concept of food environment[1] and its huge influence. If obesity really is that serious an issue to public health, health care costs, and economy as many suggest, focus should be directed to the alteration of food environment instead of having the individual as the primary target of intervention.   Continue reading →
* Note that this entry is being cross-posted at the Journal of Medical Ethics blog.
Introduction
Is prostitution harmful? And if it is harmful, should it be illegal to buy (or sell) sexual services? And if so, should there ever be any exceptions? What about for people with certain disabilities—say—who might find it difficult or even impossible to find a sexual partner if they weren't allowed to exchange money for sex? Do people have a "right" to sexual fulfillment? Continue reading →
Last Thursday's Special Ethics Seminar at St Cross College was booked out very quickly, and the audience's high expectations were fully justified. Rebecca Roache returned from Royal Holloway to Oxford to give a fascinating lecture on the nature and ethics of swearing. Roache has two initial questions: 'Is there anything wrong with this fucking question?', and 'Is this one any f***ing better?'. (Her answers turn out to be, essentially, 'No' to both.) Continue reading →
I highly recommend Leif Wenar's essay "Poverty Is No Pond" – especially to those not yet familiar with, but interested in, the empirical complexities involved in giving to overseas poverty-fighting charities.  Wenar's main aim in his essay is to criticize Peter Singer's 2009 book The Life You Can Save for (i) being overly optimistic about the quality of information available on the effects of giving to various charities, and (ii) failing to emphasize that every charitable donation also comes with some risk of harming people living in extreme poverty.  I'll only briefly address (i), and then turn to and focus primarily on (ii).
As illustrated by several recent events, Mexico suffers from a lack of security.  The country holds the world record in kidnappings, with an estimated number of 123,470 people kidnapped just in 2013. In August 2014, the official number of missing people was 22,320.  Citizens are fed up and are demanding security, perhaps the most basic good a government should provide.  I'll here discuss what appears to me to be one philosophical mistake about the value of security for people.  It's useful to observe and avoid this mistake, since it pertains to wide range of practically important choices (which I'll mention at the end).
Flu researchers have looked deeply at their own field, and decided that everything they were doing is all fine. Where the potentially hideously dangerous H5N1 bird-flu virus is concerned,
They said that the benefits of the research in preventing and dealing with a future flu pandemic outweigh the risks of an accidental leak of the mutant virus from a laboratory or the deliberate attempt to create deadly strains of flu by terrorists or rogue governments.
Outside scientists were instead of the opinion that:
[…] if airborne transmission became possible it would lead to a deadly flu pandemic killing millions of people because most of the individuals who are known to have been infected with H5N1 die from the virus.
and even other virologists claim:
The risks are clear for all to see and the benefits are qualitative, and that's rather weak. Civil scientists are not here to increase the risk from microbes. We are not here to make the microbial world more dangerous.
It's quite simple here. The flu researchers are not evil people, and they certainly believe they're doing the right thing. But it is blatantly clear that people inside their own research community, are unavoidably biased in assessing the risks of their own research.
When you think you're doing the right thing, but all outsiders are screaming for you to stop, that is the moment to step outside your own self-assessment and stop doing what you're doing, and think deeply before continuing.