This article received an honourable mention in the graduate category of the 2022 National Oxford Uehiro Prize in Practical Ethics.
Written by Open University student Lise du Buisson
Introduction
Choosing a career is a decision which governs most of our lives and, in large part, determines our impact on the world around us. Although being fortunate enough to freely choose a career is becoming increasingly common, surprisingly little philosophical work has been done on career choice ethics (MacAskill 2014). This essay is concerned with the question of how an altruistically-minded individual should go about choosing a career, a space currently dominated by theories oriented towards achieving the most good. Identifying an overlooked aspect of the altruistic career choice problem, I draw from non-ideal theory and the harm reduction paradigm in feminist practical ethics[1] to propose an alternative account of altruistic career choice ethics informed by where one is likely to do the least harm. Continue reading →
Written by Lisa Forsberg, Anthony Skelton, Isra Black
In early September, children in England, Wales and Northern Ireland are set to return to school. (Scottish schoolchildren have already returned.) Most will not be vaccinated, and there will be few, if any, measures in place protecting them from COVID-19 infection. The Joint Committee on Vaccination and Immunisation (JCVI) have belatedly changed their minds about vaccinating 16- and 17-year olds against COVID-19, but they still oppose recommending vaccination for 12-15 year olds. This is despite considerable criticism from public health experts (here, here, and here), and despite the UK's Medicines and Healthcare products Regulatory Agency (MHRA) declaring COVID-19 vaccines safe and effective for children aged 12 and up—Pfizer/BioNTech in the beginning of June, and Moderna the other week.
In Sweden, children returned to school in the middle of August. As in the UK, children under 16 will be unvaccinated, and there will be few or no protective measures, such as improved ventilation, systematic testing, isolation of confirmed cases, and masking. Like the JCVI in the UK, Sweden's Folkhälsomyndigheten opposes vaccination against COVID-19 for the under-16s, despite Sweden's medical regulatory authority, Läkemedelsverket, having approved the Pfizer and Moderna vaccines for children from the age of 12. The European Medicines Agency approved Pfizer and Moderna in May and July respectively, declaring that any risks of vaccine side-effects are outweighed by the benefits for this age group.
Written by Thomas Moller-Nielsen
News that children in England were to switch to online schooling as part of the country's third national lockdown in response to the Covid-19 global pandemic was met with widespread support in the British press. Doctors, public health specialists, and even teaching unions similarly applauded the decision. (Nurseries, which have remained open during the latest lockdown period, have also been put under heavy pressure to close.)
The justification for the suspension of in-person schooling during this pandemic, however, is far from obvious. Indeed, there are at least two prima facie plausible reasons for scepticism. Firstly, children are far less susceptible to serious infection or death from Covid-19 than adults are. (While the precise figures are open to dispute, the Medical Research Council Biostatistics Unit at the University of Cambridge has estimated that the infection-fatality rate for 5-14 year-olds in England is 0.0013% – which is roughly 24 times smaller than the infection fatality rate for 25-44 year-olds, and approximately 9000 times smaller than the infection-fatality rate for 75+ year-olds.) Secondly, virtual schooling – in addition to being a poor substitute for in-person schooling – is widely recognized to be a key contributing factor in students' increased feelings of stress, depression, and anxiety during the pandemic, and has been similarly linked to many physical paediatric disorders such as juvenile hypertension and obesity.
In other words, it seems that: (i) children are not in serious danger of being (directly) harmed by Covid-19; and (ii) children are in very real danger of being harmed by online schooling. Why, then, should students be required to attend virtual school? Continue reading →
Written by Adam Shriver
Kidney transplants result in improved quality of life and increased longevity compared to dialysis for patients with end-stage renal disease (Evans et al. 1985, Schnuelle et al. 1998, Wolfe et al 1999).  In 2014, the national transplant list in the United States passed a milestone of 100,000 people waiting for kidneys.  However, the current rate of kidney donations, both from living and deceased donors, is not high enough to keep up with demand (Becker & Elias 2007). As a result, many people die each year and the quality of life of many more people is significantly diminished.
In response to this problem, various authors have proposed the creation of a regulated market for kidneys whereupon individuals may sell one of their kidneys in exchange for money and possibly other benefits (Matas et al. 2008, Gaston et al. 2006, Radcliffe-Richards et al. 1998, Radcliffe-Richards 2012, Veatch 2003).  Kidney sellers could be paid relatively large amounts of money (~$95,000) while maintaining a cost-effective system due to the savings obtained from moving people off dialysis (Matas 2008).  If implemented, a regulated kidney market could result in important increases in quality of life and in survival rates.
I admit I find the arguments from authors such as Matas and Radcliffe-Richards largely persuasive.  Nevertheless, their proposals have been subject to a number of criticisms from ethicists that pull on strong moral intuitions.  In what follows, I present an alternative model for a kidney market that I believe avoids the most serious objections to kidney markets.  In contrast to previous arguments that suggest that the benefits of regulated kidney markets would outweigh the harms, I will propose a model that is harmless, on the best way of understanding a harmful practice.  If, as I argue, we can design a kidney market where the decision to give up a kidney does not harm the seller, this suggests that we can reap the benefits of a kidney market without the ethical costs that have raised concerns. Continue reading →
Should vegans eat meat to be ethically consistent? And other moral puzzles from the latest issue of the Journal of Practical Ethics
By Brian D. Earp (@briandavidearp)
The latest issue of The Journal of Practical Ethics has just been published online, and it includes several fascinating essays (see the abstracts below). In this blog post, I'd like to draw attention to one of them in particular, because it seemed to me to be especially creative and because it was written by an undergraduate student! The essay – "How Should Vegans Live?" – is by Oxford student Xavier Cohen. I had the pleasure of meeting Xavier several months ago when he presented an earlier draft of his essay at a lively competition in Oxford: he and several others were finalists for the Oxford Uehiro Prize in Practical Ethics, for which I was honored to serve as one of the judges.
In a nutshell, Xavier argues that ethical vegans – that is, vegans who refrain from eating animal products specifically because they wish to reduce harm to animals – may actually be undermining their own aims. This is because, he argues, many vegans are so strict about the lifestyle they adopt (and often advocate) that they end up alienating people who might otherwise be willing to make less-drastic changes to their behavior that would promote animal welfare overall. Moreover, by focusing too narrowly on the issue of directly refraining from consuming animal products, vegans may fail to realize how other actions they take may be indirectly harming animals, perhaps even to a greater degree.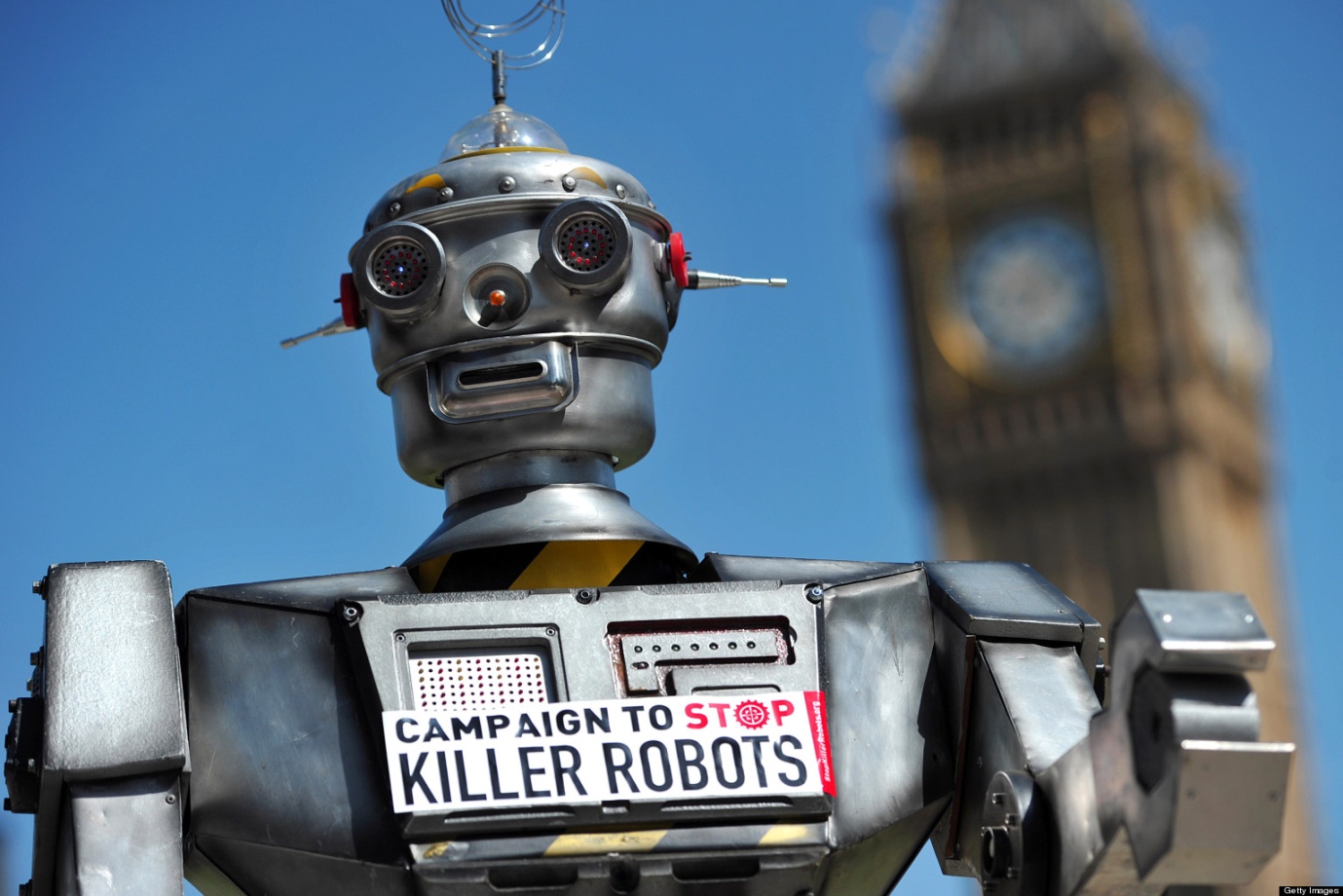 Written by Darlei Dall'Agnol[1]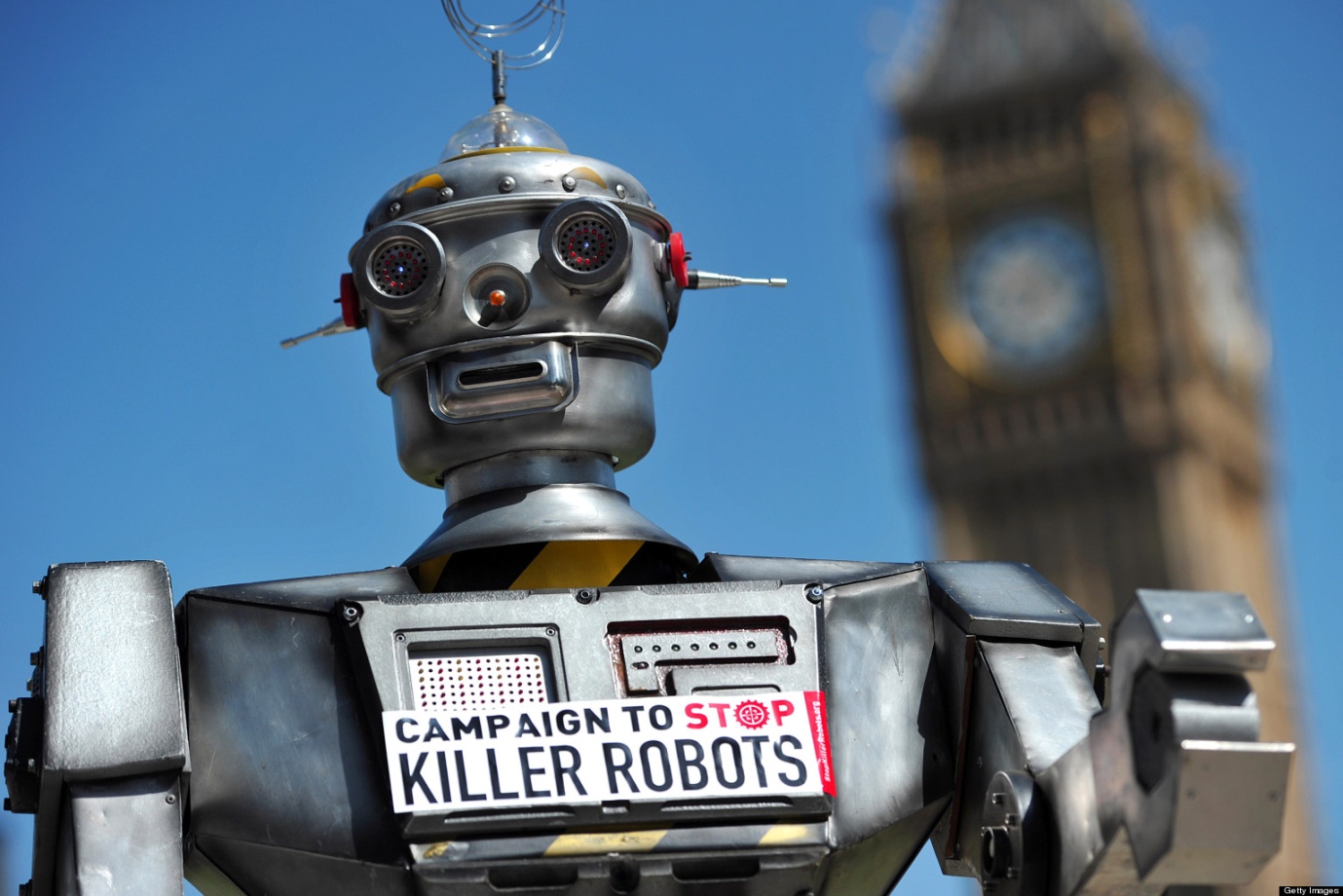 I attended, recently, the course Drones, Robots and the Ethics of Armed Conflict in the 21st Century, at the Department for Continuing Education, Oxford University, which is, by the way, offering a wide range of interesting courses for 2015-6 (https://www.conted.ox.ac.uk/). Philosopher Alexander Leveringhaus, a Research Fellow at the Oxford Institute for Ethics, Law and Armed Conflict, spoke on "What, if anything, is wrong with Killer Robots?" and ex-military Wil Wilson, a former RAF Regiment Officer, who is now working as a consultant in Defence and Intelligence, was announced to talk on "Why should autonomous military machines act ethically?" changed his title, which I will comment on soon. The atmosphere of the course was very friendly and the discussions illuminating. In this post, I will simply reconstruct the main ideas presented by the main speakers and leave my impression in the end on this important issue.  Continue reading →
Catia Faria, Pompeu Fabra University
Follow Catia on Twitter here
 Throughout history, countless species have come into existence only to later become extinct. Whether extinction is caused by natural processes or human agency, environmental scientists and the general public seem to agree that extinction is a bad thing and that, therefore, conservation efforts should be made to counteract, and perhaps revert, the losses. Resources are often devoted to the reintroduction of endangered species into ecosystems in which they have long been absent. In other cases, states implement measures to protect autochthonous species (that is, species which are native to a certain natural environment, as opposed to introduced as a result of human activity) which are threatened by the presence of a foreign species by eradicating the members of the latter. There are entire organisations dedicated simply to the aim of preventing the extinction of species whose continued existence is at risk.  However, these practices rely on rather controversial assumptions.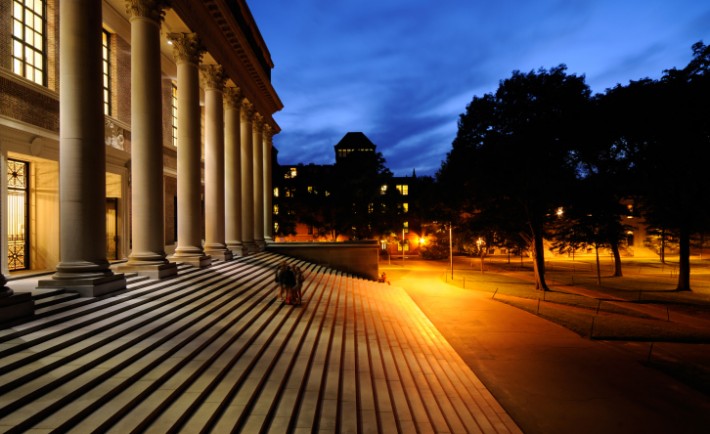 by Brian D. Earp / (@briandavidearp)
* Note: this article was originally published at the Huffington Post.
Introduction
As someone who has worked on college campuses to educate men and women about sexual assault and consent, I have seen the barriers to raising awareness and changing attitudes. Chief among them, in my experience, is a sense of skepticism–especially among college-aged men–that sexual assault is even all that dire of a problem to begin with.
"1 in 4? 1 in 5? Come on, it can't be that high. That's just feminist propaganda!"
A lot of the statistics that get thrown around in this area (they seem to think) have more to do with politics and ideology than with careful, dispassionate science. So they often wave away the issue of sexual assault–and won't engage on issues like affirmative consent.
In my view, these are the men we really need to reach.
A new statistic
So enter the headline from last week's New York Times coverage of the latest college campus sexual assault survey:
"1 in 4 Women Experience Sex Assault on Campus."
But that's not what the survey showed. And you don't have to read all 288 pages of the published report to figure this out (although I did that today just to be sure). The executive summary is all you need.
Written By Johanna Ahola-Launonen
University of Helsinki
Chronic diseases, their origins, and issues of responsibility are a prevalent topic in current health care ethics and public discussion; and obesity is among one of the most discussed themes. Usually the public discussion has a tendency to assume that when information about health lifestyle choices exist, the individual should be able to make those choices. However, studies increasingly pay attention to the concept of food environment[1] and its huge influence. If obesity really is that serious an issue to public health, health care costs, and economy as many suggest, focus should be directed to the alteration of food environment instead of having the individual as the primary target of intervention.   Continue reading →
* Note that this entry is being cross-posted at the Journal of Medical Ethics blog.
Introduction
Is prostitution harmful? And if it is harmful, should it be illegal to buy (or sell) sexual services? And if so, should there ever be any exceptions? What about for people with certain disabilities—say—who might find it difficult or even impossible to find a sexual partner if they weren't allowed to exchange money for sex? Do people have a "right" to sexual fulfillment? Continue reading →