Following a horrific act of sexual violence against a 14-year-old girl, the president of Indonesia, Joko Widodo, recently signed a decree into law, which, among other things, authorised the death penalty for convicted child sex offenders, and also the use of chemical castration of such offenders.
The main justification cited by Widodo was that castration would act as a deterrent. But how do such interventions fit in the criminal justice system? Are they likely to be successful? Continue reading →
This essay received an Honourable Mention in the graduate category of the Oxford Uehiro Prize in Practical Ethics.
Written by University of Oxford, Oriel College student Benjamin Koons
Introduction
Contemporary just war theory has largely abandoned punishment as one of the just causes for war, but I intend to show that if one accepts the justice of defensive wars then punitive wars are plausibly justified. I defend this thesis:
Punishment as Just Cause (PJC): It is a just cause for international treaty organization X to initiate a war with member-state Y so as to punish Y for an injustice against state Z. Continue reading →
Professor Neil Levy, visiting Leverhulme Lecturer, University of Oxford, has recently published a provocative essay at Aeon online magazine:
Human beings are a punitive species. Perhaps because we are social animals, and require the cooperation of others to achieve our goals, we are strongly disposed to punish those who take advantage of us. Those who 'free-ride', taking benefits to which they are not entitled, are subject to exclusion, the imposition of fines or harsher penalties. Wrongdoing arouses strong emotions in us, whether it is done to us, or to others. Our indignation and resentment have fuelled a dizzying variety of punitive practices – ostracism, branding, beheading, quartering, fining, and very many more. The details vary from place to place and time to culture but punishment has been a human universal, because it has been in our evolutionary interests. However, those evolutionary impulses are crude guides to how we should deal with offenders in contemporary society.
Our moral emotions fuel our impulses toward retribution. Retributivists believe that people should be punished because that's what they deserve. Retributivism is not the only justification for punishment, of course. We also punish to deter others, to prevent the person offending again, and perhaps to rehabilitate the offender. But these consequentialist grounds alone cannot justify our current system of criminal justice. We want punishments to 'fit the crime' – the worse the crime, the worse the punishment – without regard for the evidence of whether it 'works', that is, without thinking about punishment in consequentialist terms.
See here for the full article, and to join in the conversation.
Professor Levy has also written on this topic in the Journal of Practical Ethics; Less Blame, Less Crime? The Practical Implications of Moral Responsibility Skepticism.
Dr Jonathan Pugh's St Cross Special Ethics Seminar on 12 November 2015 is now available at http://media.philosophy.ox.ac.uk/uehiro/MT15_STX_Pugh.mp3
Speaker: Dr Jonathan Pugh
Although a central tenet of medical ethics holds that it is permissible to perform a medical intervention on a competent individual only if that individual has given informed consent to that intervention, there are some circumstances in which it seems that this moral requirement may be trumped. For instance, in some circumstances, it might be claimed that it is morally permissible to carry out certain sorts of non-consensual interventions on competent individuals for the purpose of infectious disease control (IDC). In this paper, I shall explain how one might defend this practice, and consider the extent to which similar considerations might be invoked in favour of carrying out non-consensual medical interventions for the purposes of facilitating rehabilitation amongst criminal offenders. Having considered examples of non-consensual interventions in IDC that seem to be morally permissible, I shall describe two different moral frameworks that a defender of this practice might invoke in order to justify such interventions. I shall then identify five desiderata that can be used to guide the assessments of the moral permissibility of non-consensual IDC interventions on either kind of fundamental justification. Following this analysis, I shall consider how the justification of non-consensual interventions for the purpose of IDC compares to the justification of non-consensual interventions for the purpose of facilitating criminal rehabilitation, according to these five desiderata. I shall argue that the analysis I provide suggests that a plausible case can be made in favour of carrying out certain sorts of non-consensual interventions for the purpose facilitating rehabilitation amongst criminal offenders.
The 2015 Loebel Lectures in Psychiatry and Philosophy were delivered by Professor Steven E. Hyman, director of the Stanley Center for Psychiatric Research at the Broad Institute of MIT and Harvard as well as Harvard University Distinguished Service Professor of Stem Cell and Regenerative Biology. Both the lecture series and the one-day workshop proved popular and were well-attended. Continue reading →
Written by Christopher Chew
Monash University
Early one September morning, plaintiffs at a rural Alabama County court in the US, were greeted with an unexpected and highly unusual offer. To quote presiding Judge Marvin Wiggins:
"There's a blood drive outside, and if you don't have any money, and you don't want to go to jail, as an option to pay it, you can give blood today…bring in a receipt indicating you gave blood…as a discount rather than putting you in jail…or the sheriff has enough handcuffs for those who do not have money." Continue reading →
Consider the following case. Imagine you inherit a fortune from your parents. With that money, you buy a luxurious house and you pay to get a good education, which later allows you to find a job where you earn a decent salary. Many years later, you find out that your parents made their fortune through a very bad act—say, defrauding someone. You also find out that the scammed person and his family lived an underprivileged life from that moment on.
What do you think you would need to do to fulfill your moral obligations?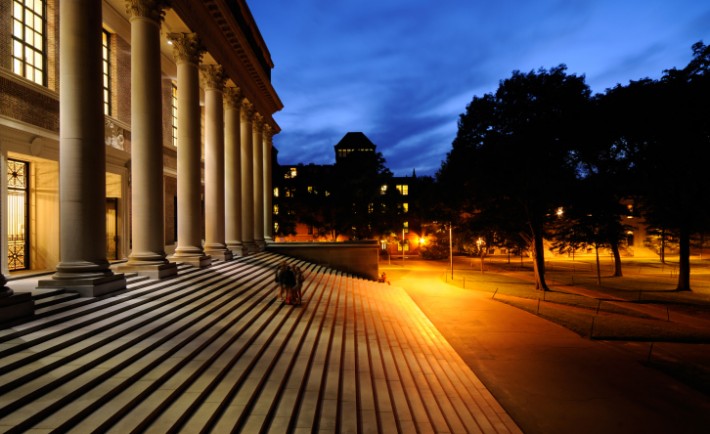 by Brian D. Earp / (@briandavidearp)
* Note: this article was originally published at the Huffington Post.
Introduction
As someone who has worked on college campuses to educate men and women about sexual assault and consent, I have seen the barriers to raising awareness and changing attitudes. Chief among them, in my experience, is a sense of skepticism–especially among college-aged men–that sexual assault is even all that dire of a problem to begin with.
"1 in 4? 1 in 5? Come on, it can't be that high. That's just feminist propaganda!"
A lot of the statistics that get thrown around in this area (they seem to think) have more to do with politics and ideology than with careful, dispassionate science. So they often wave away the issue of sexual assault–and won't engage on issues like affirmative consent.
In my view, these are the men we really need to reach.
A new statistic
So enter the headline from last week's New York Times coverage of the latest college campus sexual assault survey:
"1 in 4 Women Experience Sex Assault on Campus."
But that's not what the survey showed. And you don't have to read all 288 pages of the published report to figure this out (although I did that today just to be sure). The executive summary is all you need.
 Guest post by Barbara Sahakian,
FMedSci, DSc, a professor in the department of psychiatry at the University of Cambridge,
and president of the International Neuroethics Society.
This article was originally published on the Dana Foundation Blog, and can be read here: http://danablog.org/2015/07/28/mental-health-disorders-in-prison-neuroethical-and-societal-issues/
More than half of all prison and jail inmates have a mental health problem.[i] In addition, according to a 2010 report released by the Treatment Advocacy Center and the National Sheriffs' Association,[ii] more mentally ill persons are in jails and prisons than in hospitals, and many of those remain untreated. Those in prison have a higher risk of substance abuse, and suicide rates are four to five times higher than within the general population.[iii] Deaths are also increased upon release, with the most common reasons being drug overdose, cardiovascular disease, homicide, and suicide.[iv]
Many people in prison have lower than average IQs, and it is well-established that lower IQ is a known risk factor for mental health problems.[v] Rates of problems for children in the youth justice system are at least three times higher than within the general population, and are highest amongst children in custody.[vi] Almost a quarter of children who offend have very low IQs of less than 70.[vii]
At the International Neuroethics Society Annual Meeting 2015 in Chicago (Oct. 15-16), there will be a panel entitled, "Mental health disorders in prison: Neuroethical and societal issues," which will consider vulnerabilities to mental health problems of those in prison, and whether there are inequalities in access to psychiatrists, psychologists, and other professionals for diagnosis and treatment. This panel will also reflect on what steps, in terms of improving cognition, functionality, and wellbeing, society should be taking to ensure better life trajectories when inmates with mental health problems are released.
For example, suicide mortality is reduced by antidepressant treatment,[viii] and there is evidence that for at least some disorders, such as attention deficit hyperactivity disorder (ADHD), treatment leads to a significant reduction in criminality rates in men (Lichtenstein et al, 2012).[ix] Effective treatment of neuropsychiatric disorders and education, including skill training in prisons, could help to increase cognitive reserve and resilience, helping prisoners successfully address the many challenges encountered on release.[x]
The highly distinguished panel includes Dr. James Blair, Dr. Laurie R. Garduque, and Professor Hank Greely. The panel's moderator, Dr. Alan Leshner, has been director of the National Institute on Drug Abuse, deputy director and acting director of the National Institute of Mental Health, and chief executive officer of the American Association for the Advancement of Science. He was one of the first to highlight the neuroscientific evidence of brain changes in addiction.
[i] James DJ, Glaze LE (2006) Mental health problems of prison and jail inmates. Bureau of Justice Statistics, NCJ 213600
[ii] Torrey E, Kennard A, Eslinger D, Lamb R, Pavle J (2010) More Mentally Ill Persons are in Jails and Prisons than Hospitals: A Survey of the States. Treatment Advocacy Center.
[iii] Fazel S, Grann M, Kling B, Hawton K (2011) Prison suicide in 12 countries: An ecological study of 861 suicides during 2003–2007. Soc Psychiatry Psychiatr Epidemiol, 46, 191-195.
[iv] Binswanger IA, Stern MF, Deyo RA, Heagerty PJ, Cheadle A, Elmore JG, Koepsell TD (2007) Release from prison: A high risk of death for former inmates. New England Journal of Medicine, 356, 157-165.
[v] Barnett JH, Salmond CH, Jones PB, Sahakian BJ (2006) Cognitive reserve in neuropsychiatry. Psychological Medicine, 36, 1053-1064.
[vi] Hagell A (2002) The mental health needs of young offenders—a report commissioned by the Mental Health Foundation MHF: London.
[vii] Harrington R, Bailey S (2005) Mental health needs and effectiveness of provision for young offenders in custody and in the community YJB: London.
[viii] Morgan OWC, Griffiths C, Majeed A (2004) Association between mortality from suicide in England and antidepressant prescribing: an ecological study. BMC Public Health, 4.
[ix] Lictenstein P, Halldner L, Zetterqvist J, Sjolander A, Serlachius E, Fazel S, Langstrom N, Larsson H (2012) Medication for attention deficit-hyperactivity disorder and criminality. The New England Journal of Medicine, 367.
[x] Beddington J, Cooper CL, Field J, Goswami U, Huppert FA, Jenkins R, Jones HS, Kirkwood TB, Sahakian BJ, Thomas SM (2008) The mental wealth of nations. Nature, 23, 1057-1060.