Ulf suffers dementia and lives in a nursing home. He often interacts with Lena, who also has dementia. They seek each other out, invite each other to their rooms, hold hands and kiss. They can clearly express what they prefer (or not). The staff think they enjoy life and each other's company. There is just one problem for the happy couple: Ulf is married, and his wife is not happy. She and their children strongly dislikes the relation between Ulf and Lena and asks the staff to keep them apart. They argue that if Ulf had been free of dementia he would not have desired contact with Lena; he might sometimes even be confused and think Lena is his wife.
The situation was posed as a question to the ethics committee of the National Board of Health and Welfare in Sweden, and it recently responded that the staff should not try to interfere in the relationship: the welfare and autonomy of Ulf is prior to the wishes of the family. An earlier question dealt with a somewhat similar case, where the cuckolded wife demanded that her husband be both separated from the other woman and medicated to "dampen" him. The committee found that it would be against the autonomy of the man to be medicated against his will, and the staff did not have a right (legally or morally) to prevent patients from seeing each other.
The interesting question is what to make of romances that come about due to dementia. Are they authentic? How do they relate to the interests expressed earlier in life?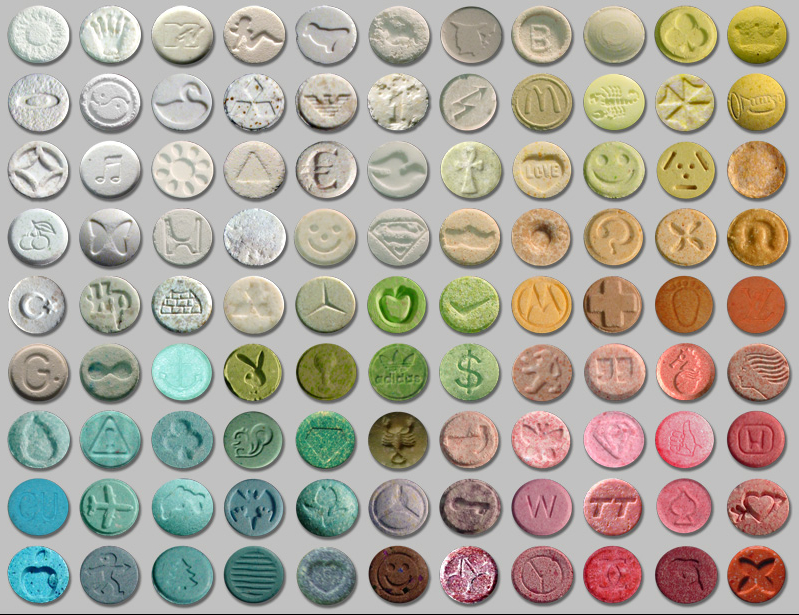 Love drugs and science reporting in the media: Setting the record straight 
By Brian D. Earp, Julian Savulescu, and Anders Sandberg
Love. It makes the world go round. It is the reason we have survived as a species. It is the subject of our art, literature, and music—and it is largely the product of chemical reactions within the brain.
No wonder science is starting to unravel the ways in which we can influence it, and perhaps even control it.
Just as Darwin's finding that we are descended from apes shocked people in the nineteenth century, so people will be shocked to find that our most lofty social ideal is something we share with our mammalian cousins and which is the subject of scientific scrutiny and even chemistry-book manipulation.
In 2008, two of us (Julian Savulescu and Anders Sandberg) published an article in the journal Neuroethics on the topic of "love drugs" – a term we use to refer to pharmacological interventions based on existing and future bio-technologies that could work to strengthen the bond between romantic partners. All three of us have an article just published in the journal Philosophy & Technology in which we build upon that earlier work. Interested readers will take the time to study those papers in full, but we have a feeling that much of the population will stop at a handful of media reports that have recently summarized our ideas, including at least one article that we think has the potential to mislead. Let us set the record straight.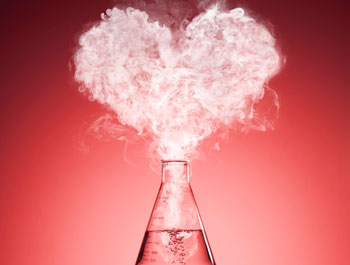 By Brian Earp
See Brian's most recent previous post by clicking here.
See all of Brian's previous posts by clicking here.
Follow Brian on Twitter by clicking here.
Love and other drugs, or why parents should chemically enhance their marriages
Valentine's day has passed, and along with it the usual rush of articles on "the neuroscience of love" – such as this one from Parade magazine. The penner of this particular piece, Judith Newman, sums up the relevant research like this:
It turns out that love truly is a chemical reaction. Researchers using MRIs to look at the brain activity of the smitten have found that an interplay of hormones and neurotransmitters create the state we call love.
My humble reckoning is that there's more to "the state we call love" than hormones and neurotransmitters, but it's true that brain chemistry is heavily involved in shaping our experience of amour. In fact, we're beginning to understand quite a bit about the cerebral circuitry involved in love, lust, and human attachment—so much so that a couple of Oxford philosophers have been inspired to suggest something pretty radical.
They think that it's time we shifted from merely describing this circuitry, and actually intervened in it directly—by altering our brains pharmacologically, through the use of what they call "love drugs."