This essay received an Honorable Mention in the Graduate Category of the Oxford Uehiro Prize in Practical Ethics 2017
Written by University of Oxford student, Fergus Peace
The Problem of Cumulative Impact
In large, integrated societies, some of the most important moral challenges we face can only be resolved by large-scale collective action. Global poverty and climate change are problems which won't be solved unless large numbers of people act to address them.
One important part of our response to these problems is to avoid fallacious 'futility thinking', a cognitive bias which makes people less likely to act when they see the problem as being too large for them to solve. You aren't going to end world poverty alone, but that doesn't mean there's nothing you should do about it. Your individual donations can make an enormous difference.
Other problems, however, are more philosophically and practically challenging. Sometimes morally significant outcomes are driven by an aggregate which your individual action is powerless to meaningfully affect. In these cases, it's not just that your individual action won't completely solve the problem: it won't do any moral good at all. Continue reading →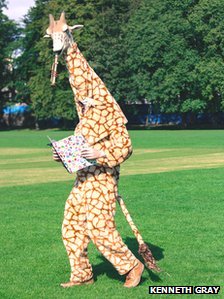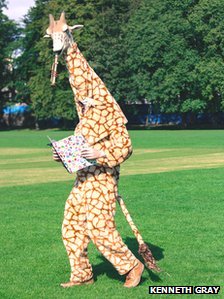 Let me introduce you to Armstrong the Good Giraffe. Appearing in the news last week due to his goodness (and probably his giraffeness), Armstrong is a man in a costume who goes around voluntarily doing good deeds. Throwing himself into helpful tasks – such as providing free water and bananas to runners, picking up litter from beaches, and cleaning cages at cats and dogs homes – Armstrong clocks up an impressive number of non-trivial good deeds. Most impressively of all, he reportedly enjoys it.
He comments that doing these good deeds makes him feel 'happy' and 'cheery' and that this is why he does them. At first glance, this may make us think he is particularly remarkable: he not only goes about investing more time and energy into being helpful than most would reasonably expect of a person, but he also relishes it. But, I want to ask, are people like Armstrong really at the top of the moral ranks? Is there not something about effort – about having to try – that we value? Continue reading →