By Rebecca Brown
Many people will be broadly familiar with the 'heuristics and biases' (H&B) program of work, made prominent by the psychologists Amos Tversky and Daniel Kahneman in the 1970s. H&B developed alongside the new sub-discipline of Behavioural Economics, both detailing the ways in which human decision-makers deviate from what would be expected of homo economicus – an imaginary, perfectly rational being that always aims at maximising utility. For instance, in a famous experiment, Tversky and Kahneman gave people the following information (1983: 297):
Linda is 31 years old, single, outspoken and very bright. She majored in philosophy. As a student, she was deeply concerned with issues of discrimination and social justice, and also participated in anti-nuclear demonstrations. 
Participants were then asked which of the two alternatives was more probable:
1. Linda is a bank teller.
2. Linda is a bank teller and is active in the feminist movement.

Announcement: Brian Earp and Julian Savulescu's new book 'Love Drugs: The Chemical Future of Relationships', published by (Stanford University Press) is now available.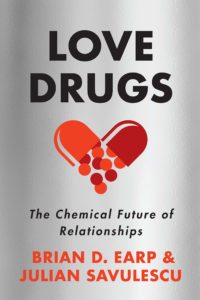 Is there a pill for love? What about an "anti-love drug", to help us get over an ex? This book argues that certain psychoactive substances, including MDMA—the active ingredient in Ecstasy—may help ordinary couples work through relationship difficulties and strengthen their connection. Others may help sever an emotional connection during a breakup. These substances already exist, and they have transformative implications for how we think about love. This book builds a case for conducting research into "love drugs" and "anti-love drugs" and explores their ethical implications for individuals and society. Scandalously, Western medicine tends to ignore the interpersonal effects of drug-based interventions. Why are we still in the dark about the effects of these drugs on romantic partnerships? And how can we overhaul scientific research norms to take relationships more fully into account?
Last January, an article in the Financial Times broke a story about a men-only charity event run by the Presidents Club, a charitable trust set up to raise money for "worthy children's causes." Allegations were made by undercover journalists who attended the black tie event as 'hostesses,' 130 of whom were hired to attend the event where they were required to wear a uniform of short tight black dresses, "sexy" black high heels and matching black underwear in order to "keep [the attendees] happy – and fetch drinks when required." According to the FT, the selection criteria for women to work at the event were that they be "tall, thin and pretty". Women interviewed by the FT described being repeatedly groped, propositioned for sex, and instructed to "down that glass, rip off your knickers and dance on that table." The Presidents Club has closed as a result of the negative attention following the article, and many prominent figures in business, entertainment and politics have been publicly named as attending the dinner, and required to defend their involvement.
Written by Lucius Caviola
Our relationship with animals is complex. There are some animals we treat very kindly; we keep them as pets, give them names, and take them to the doctor when they are sick. Other animals, in contrast, seem not to deserve this privileged status; we use them as objects for human consumption, trade, involuntary experimental subjects, industrial equipment, or as sources of entertainment. Dogs are worth more than pigs, horses more than cows, cats more than rats, and by far the most worthy species of all is our own one. Philosophers have referred to this phenomenon of discriminating individuals on the basis of their species membership as speciesism (Singer, 1975). Some of them have argued that speciesism is a form of prejudice analogous to racism or sexism.
Whether speciesism actually exists and whether it is related to other forms of prejudice isn't just a philosophical question, however. Fundamentally, these are hypotheses about human psychology that can be explored and tested empirically. Yet surprisingly, speciesism has been almost entirely neglected by psychologists (apart from a few). There have been fewer than 30 publications in the last 70 years on this topic as revealed by a Web of Science search for the keywords speciesism and human-animal relations in all psychology journals. While this search may not be totally exhaustive, it pales in comparison to the almost 3'000 publications on the psychology of racism in the same time frame. The fact that psychology has neglected speciesism is strange, given the relevance of the topic (we all interact with animals or eat meat), the prevalence of the topic in philosophy, and the strong focus psychology puts on other types of apparent prejudice. Researching how we assign moral status to animals should be an obvious matter of investigation for psychology.
Written by Dr Rebecca Brown
It has become commonplace to identify a lack of impulse control as a major cause of poor health. A popular theory within behavioural science tells us that our behaviour is regulated via two systems: the fast, impulsive system 1 (the 'impulsive' or 'automatic' system) and the slower, deliberative system 2 (the 'reflective' system). Much of our behaviour is routine and repeated in similar ways in similar contexts: making coffee in the morning, travelling to work, checking our email. Such behaviours develop into habits, and we are able to successfully perform them with minimal conscious input and cognitive effort. This is because they come under the control of our impulsive system.
Habits have become a focus of health promoters. It seems that many of these routine, repeated behaviours actually have a significant impact on our health over a lifetime: what we eat and drink and how active we are can affect our risk of developing chronic diseases like type II diabetes, heart disease, lung disease and cancer. Despite considerable efforts to educate people as to the risks of eating too much, exercising to little, smoking and drinking, many people continue to engage in such unhealthy habits. One reason for this, it is proposed, is people's limited ability to exert conscious (reflective) control over their habitual (impulsive) behaviour.
Given this, one might think that it would be preferable if people were generally able to exhibit more reflective control; that behaviour was less frequently determined by impulsive processes and more frequently determined by reflective deliberation. Perhaps this could form part of the basis for advising people to be more 'mindful' in their everyday activities, such as eating, and regimes for training one's willpower 'muscle' to ensure confident conscious control over one's behaviour. Continue reading →
Lecture 2 Audio [MP3] | YouTube link [MP4]
Grove Auditorium, Magdalen College, Longwall Street, Oxford
4 November 2015, 6-8pm Continue reading →
Written by Anke Snoek
Macquarie University
I have a 3 year old who doesn't eat. He seems not to be interested in food in general. We were offered many explanations for why he doesn't eat and most specialists suspect a psychological source for his lack of appetite. But recently a friend suggested that maybe there is something wrong with the muscles in his mouth that makes it hard to swallow. I wondered: why didn't I get offered more of these physical explanations as opposed to psychological ones? What makes 'not eating' almost by definition a mental disorder for most people? What other behaviour are we inclined to label as a mental disorder rather than staying open for other explanations? Continue reading →
By Brian D. Earp
@briandavidearp
*Note that this article was originally published at the Huffington Post.
Introduction
In the New York Times yesterday, psychologist Lisa Feldman Barrett argues that "Psychology is Not in Crisis." She is responding to the results of a large-scale initiative called the Reproducibility Project, published in Science magazine, which appeared to show that the findings from over 60 percent of a sample of 100 psychology studies did not hold up when independent labs attempted to replicate them.
She argues that "the failure to replicate is not a cause for alarm; in fact, it is a normal part of how science works." To illustrate this point, she gives us the following scenario:
Suppose you have two well-designed, carefully run studies, A and B, that investigate the same phenomenon. They perform what appear to be identical experiments, and yet they reach opposite conclusions. Study A produces the predicted phenomenon, whereas Study B does not. We have a failure to replicate.
Does this mean that the phenomenon in question is necessarily illusory? Absolutely not. If the studies were well designed and executed, it is more likely that the phenomenon from Study A is true only under certain conditions. The scientist's job now is to figure out what those conditions are, in order to form new and better hypotheses to test.
She's making a pretty big assumption here, which is that the studies we're interested in are "well-designed" and "carefully run." But a major reason for the so-called "crisis" in psychology — and I'll come back to the question of just what kind of crisis we're really talking about (see my title) — is the fact that a very large number of not-well-designed, and not-carefully-run studies have been making it through peer review for decades.
Small sample sizes, sketchy statistical procedures, incomplete reporting of experiments, and so on, have been pretty convincingly shown to be widespread in the field of psychology (and in other fields as well), leading to the publication of a resource-wastingly large percentage of "false positives" (read: statistical noise that happens to look like a real result) in the literature.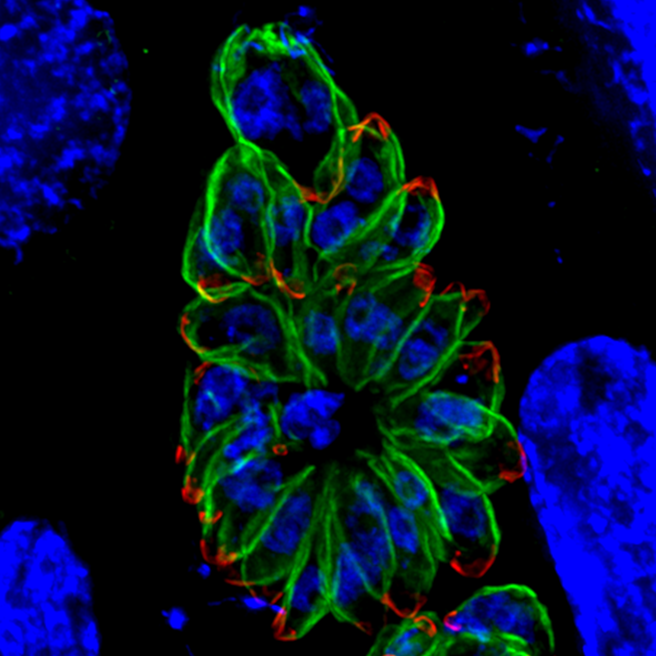 Many people are suspicious about being manipulated in their emotions, thoughts or behaviour by external influences, may those be drugs or advertising. However, it seems that – unbeknown to most of us – within our own bodies exist a considerable number of foreign entities. These entities can change our psychology to a surprisingly large degree. And they pursue their own interests – which do not necessarily coincide with ours.