Over at Slate, Tanner Colby has a critique of liberal US school busing policies that's well worth reading.  Some historical context: in the wake of Brown v. Board's 1954 mandate to integrate school districts, a pattern of 'white flight' emerged – white parents moving from city centers to the suburbs to avoid having to send their children to racially integrated schools.  School busing was a court-enforced reaction to this movement, designed to force the children of those who had fled to the suburbs to integrate by busing students in the whiter suburbs to more minority-dominated schools and vice-versa.  Busing has more recently been rolled back by various courts and local governments, much to the chagrin of liberals – but Colby argues the policy was actually a massive failure to begin with.  He makes some important points concerning a central goal of integration (to get students of different races to truly socialize and interact, not merely sit in the same classrooms and cafeterias) that busing did not achieve, and towards the end offers a glimpse of an alternative Colby thinks is superior.  This alternative essentially involves compromising with racism by having blacks be bused to predominantly white schools, but (acceding to the racially-motivated demands of white parents) not vice-versa.  Yet despite the allegedly good consequences of the compromise, there are inherent problems with it.  These problems, I submit, give us strong reason to reject compromising with racism in this instance. Continue reading →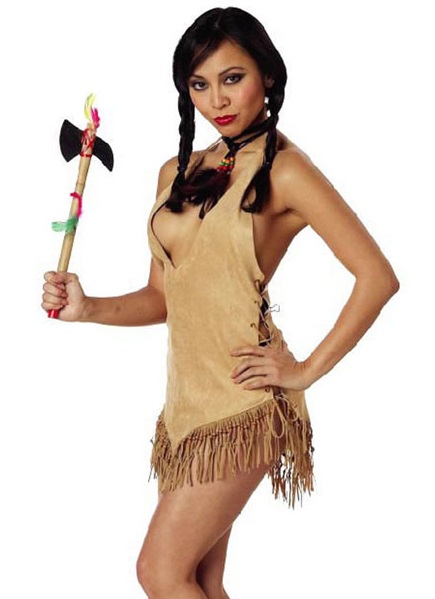 I've been to Cologne recently, one of Germany's main Carnival cities. In the window of a shop I passed, I saw some residues of the just ended Carnival season for sale – amongst other things, a Native American costume. Like many others of the sort, it consisted of a brown faux suede suit, a colourful feather hair decoration, and a little fake axe. And – not to my surprise – it showed far more skin that it concealed. Unfortunately, I didn't take a picture. However, "Indian" Carnival and Halloween costumes like that can be found all over the internet, may it be in the (sadly unavoidable) "sexy" women's version like the one I saw, or in the male "warrior / chief" version.
The Ture Sventon books are a series of Swedish children's detective stories written by Åke Holmberg 1948-1973. They are locally well-known and appreciated, but henceforth Ture Sventon i Paris (1953) will likely not be republished. The reason is that the publisher Rabén & Sjögren wanted to remove the word "neger" in the book, and the Swedish Writers' Union (who owns the copyright to the books) refused this change, since it would change the character of the book. They acknowledged that it was a word with a racist resonance but also a part of cultural history, and hence it could not be removed or replaced with "colored" or "black". They suggested adding an explanatory introduction instead. The publisher choose not to reissue the book.
In English-speaking countries another recent controversy is about the new edition of Huckleberry Finn that replaces use of the word "nigger" with "slave" and "injun" to "Indian". Again, literature experts complains that this fundamentally changes the novel (which after all is an anti-racist book) and might have deeply upset the author, yet others think that this will allow it to be read more in schools or public. Are we seeing examples of well-intentioned acts of "cultural vandalism and obscurantism that constricts rather than expands the life of the mind", or just attempts to reduce impediments for the public to read the works?