This essay received an Honorable Mention in the Graduate Category of the Oxford Uehiro Prize in Practical Ethics 2017
Written by University of Oxford student, Rebecca Buxton
INTRODUCTORY REMARKS
We live in a culture of prize-giving. The Nobel Prize, the Medal of Honour, the Man Booker and, not least, the Oxford Uehiro Prize in Practical Ethics. But, in giving such prizes, and indeed prize money, we operate under the assumption that prizes are 'good'. However, the fact that I am offered a prize for writing
a practical ethics paper is itself a practical ethical conundrum. This essay takes a preliminary amble into the ethical problem of prize-giving with regards to Philosophy specifically, offering reasons as to why we should question current practice. Primarily, I will define what we mean by the term 'prize' noting its
necessary and sufficient features. Secondly, I discuss the impact of prize-giving on research, considering how the ramifications of ascribing value through prizes affects the course of academia, especially when focusing on the lack of diverse voices within the subject. I then consider the deeper question of philosophical value: does the very act of constructing an ethical argument for a prize diminish the value of the work? Continue reading →
Written by Prof Neil Levy,
Senior Research Fellow, Uehiro Centre for Practical Ethics, University of Oxford
This article was originally published on The Conversation
One common reaction to the election of Donald Trump (and perhaps to a lesser extent, the Brexit vote) among liberals like me is an expression of dismay that some of our fellow citizens are more racist and more sexist than we had dreamed. It seems many were prepared, if not to support openly racist comments and sexist actions, then at least to overlook them. It looks as though battles we thought we had won, having to do with a recognition of a basic kind of equality, need to be fought all over again. Many have concluded that they were never won at all; people were just waiting for a favourable climate to express the racism and sexism they held hidden. Continue reading →
By Professor Walter Sinnott-Armstrong
Duke University
Vijeth: Where were you? You promised to drive me to the airport, but you never showed up, and I missed my flight. You haven't even said sorry. Why did you let me down?
Felipe: I watched a movie instead.  It was a romantic comedy. Don't be angry with me.
Vijeth: You watched a movie! What kind of excuse is that?
Felipe: It's the newest kind, a neural excuse.  I really wanted to watch the movie, and my desires are lodged in my brain, so my brain made me do it. Continue reading →
The latest issue of the Journal of Medical Ethics is out, and in it, Professor Nigel Biggar—an Oxford theologian—argues that "religion" should have a place in secular medicine (click here for a link to the article).
Some people will feel a shiver go down their spines—and not only the non-religious. After all, different religions require different things, and sometimes they come to opposite conclusions. So whose religion, exactly, does Professor Biggar have in mind, and what kind of "place" is he trying to make a case for?
On June 30th, the Supreme Court of the United States handed down its decision in Burwell vs. Hobby Lobby. The case required the court to consider whether closely held for-profit companies owned by individuals with sincere religious objections to abortion should receive a special exemption from providing healthcare coverage for contraceptives that may act after fertilisation but before implantation of an egg. Coverage of twenty types of contraceptives – including the four specific types that the owners consider to be abortifacients – is otherwise legally required as part of the employer-sponsored health insurance mandated by the Patient Protection and Affordable Care Act 2010 (ACA). For a more in depth overview of the facts of the Hobby Lobby case and the key questions before the court, see my previous post on this blog. Continue reading →
Follow Brian on Twitter by clicking here.
Things I've learned (so far) about how to do practical ethics
I had the opportunity, a few months back, to look through some old poems I'd written in high school. Some, I thought, were pretty good. Others I remembered thinking were good when I wrote them, but now they seem embarrassingly bad: pseudo-profound, full of clichés, marked by empty rhetoric instead of meaningful content. I've had a similar experience today with my collection of articles here at the Practical Ethics blog. And Oh, the things I have learned!
Here are just a few of the lessons that have altered my thinking, or otherwise informed my views about "doing" practical ethics — particularly in a public-engagement context — since my very first blog post appeared in 2011:
In his second Leverhulme Lecture on November 22nd, Professor Tony Coady focused on the issues underlying the common assertion that we ought to exclude religious arguments from deliberations in the political sphere of liberal democratic societies. Coady traces this idea to arguments by Audi and Rawls on 'secular reasons' and 'public reasons' respectively, which suggest that the sorts of reasons and arguments made in public policy decision-making ought to be secular or neutral, in the sense of being accessible to all reasonable citizens, on the basis of mutual respect.
However, Coady raises a number of questions that demonstrate the problematic nature of this concept of 'deliberative restraint.' Perhaps most fundamentally, how can we in practice distinguish between religious reasons and non-religious reasons? Must an argument cite God in order to be considered a 'religious argument' or merely appear to be influenced by religious concepts? The later would probably exclude arguments from the natural law tradition or those based on human dignity, which in fact look quite similar to non-religious arguments. Furthermore, how can we know whether an individual accepts a given reason because it comes from a religious source or because it appeals to him independently? Finally, why do we think that mutual respect requires the articulation of only non-religious reasons in the public sphere? It seems religious individuals can demonstrate mutual respect for fellow citizens in many other ways, through respect for procedural and constitutional practices for instance, without excluding religious arguments. Continue reading →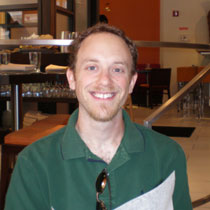 See Brian's most recent previous post by clicking here.
See all of Brian's previous posts by clicking here.
Follow Brian on Twitter by clicking here.
VIDEO DEBATE LINKED TO BELOW – ARI KOHEN AND I DISCUSS THE ETHICS OF RELIGIOUSLY-MOTIVATED CIRCUMCISION
Ari Kohen doesn't like my recent post about circumcision—the one in which I argue that it is unethical to remove healthy tissue from another person's body without first getting his permission. I then go on to say that religious justifications cannot override this basic principle. Here's that post again.
Ari is a professor of political theory and human rights at the University of Nebraska at Lincoln. In this blog post, he takes me to task for failing to take seriously the religious commitments of Jews in framing my arguments. And while he gets some things wrong about, for example, the relevance of "sexually-sensitive tissue" to my overall reasoning; and while he misses the point of my bringing up female genital cutting entirely (I've since edited my post to clear up any lingering ambiguity) – he is probably right that my approach to debating this issue is unlikely to win me any converts from within the ranks of the religious.