What is your gender? A friendly guide to the public debate
Brian D. Earp
Note: This is a lightly edited transcript of an informal lecture, based on coursework submitted as part of my Ph.D. It was recorded on Whidbey Island, Washington, and published online on January 15th, 2020. A link to the video is here: https://youtu.be/LZERzw9BGrs. 
Video description:  I'm a philosopher and cognitive scientist who studies gender, sex, identity, sexuality and related topics and I am offering this video as a friendly guide to the (often very heated) public debate that is going on around these issues. This is my best attempt, not to score political points for any particular side, but to give an introductory map of the territory so you can think for yourself, investigate further, and reach your own conclusions about such controversial questions as "What does mean to be a man or a woman?" This video is not meant to be authoritative; it is not the final word; experts on these topics will find much to quibble with (and perhaps some things to disagree with outright). But for those who would like to take some first steps in getting a sense of the landscape without feeling intimidated, I hope this will be of some use. Continue reading →
This essay was the runner up in the Oxford Uehiro Prize in Practical Ethics Graduate Category
Written by University of Oxford student James Kirkpatrick
It is widely accepted that valid consent is necessary for the permissibility of sexual acts. This requirement explains why it is impermissible to have sex with non-human animals, children, and agents with severe cognitive impairments. This paper explores the implications of this requirement for the conditions under which
conjoined twins may have sex.[1] I will argue that sex with conjoined twins is impermissible if one of them does not consent. This observation generalises to prohibitions on a wide range of everyday activities, such as masturbation, blood donations, and taking drugs to cure one's headache. While these implications are
highly counterintuitive, it is dificult to articulate the relevant moral difference between these cases. Continue reading →
This essay received an Honorable Mention in the Graduate Category of the Oxford Uehiro Prize in Practical Ethics 2017
Written by University of Oxford student, Simon-Pierre Chevarie-Cossette
Abstract:        I offer a new** argument for the thesis that prostitution is not just a normal job. It has the advantage of being compatible with the claim that humans should have full authority over their sexual life. In fact, it is ultimately the emphasis on this authority that leads the thesis that prostitution is a normal job to collapse. Here is the argument: merchants cannot (both legally and morally) discriminate whom they transact with on the basis of factors like the ethnicity or the religion of their client; but if prostitutes are 'sex merchants', then they cannot (both legally and morally) discriminate whom they have sex with on the basis of these factors. Yet everyone should have the full discretionary power to refuse to have sex under any circumstances. Continue reading →
This essay was the winner in the Graduate Category of the Oxford Uehiro Prize in Practical Ethics 2017
Written by University of Oxford student, Romy Eskens
On The Permissibility of Consentless Sex With Robots
Recent movies and TV-series, such as Ex Machina and Westworld, have sparked popular interest in sex robots, which are embodied AI systems designed to provide sex for humans. Although for many it may seem absurd to think that humans will ever replace their human bedpartners with artificial machines, the first sexbots have already entered the commercial market. In 2010, TrueCompanion introduced Roxxxy, a sexbot with synthetic skin and an AI system that allows her to interact with her user through speech and affective communication. Another example of sexbots currently for sale are the RealDolls, which are silicone sexbots available in different models and upgradable with insertable faces and body parts. The question I address in this essay is: do humans require consent from sexbots for sexual activity to be permissible? Continue reading →
By Brian D. Earp (@briandavidearp)
Introduction
Alice Dreger, the historian of science, sex researcher, activist, and author of a much-discussed book of last year, has recently called attention to the loss of ambivalence as an acceptable attitude in contemporary politics and beyond. "Once upon a time," she writes, "we were allowed to feel ambivalent about people. We were allowed to say, 'I like what they did here, but that bit over there doesn't thrill me so much.' Those days are gone. Today the rule is that if someone—a scientist, a writer, a broadcaster, a politician—does one thing we don't like, they're dead to us."
I'm going to suggest that this development leads to another kind of loss: the loss of our ability to work together, or better, learn from each other, despite intense disagreement over certain issues. Whether it's because our opponent hails from a different political party, or voted differently on a key referendum, or thinks about economics or gun control or immigration or social values—or whatever—in a way we struggle to comprehend, our collective habit of shouting at each other with fingers stuffed in our ears has reached a breaking point.
It's time to bring ambivalence back. Continue reading →
Scott Alexander has a thoughtful piece about who gets to set the default in disagreements about what is reasonable. He describes a couple therapy session where one member is bored with his sex life and goes kinky clubbing, to the anger of his strongly monogamous partner. Yet both want to stay together at least for the sake of the kids. Assuming the answer is an either-or situation where one has to give up on their demand (likely not the ideal response in an actual couple therapy setting), the issue seems to boil down to who has the unreasonable demand.
It resonated with another article I came across in my news flow today: What It's Like to Be Chemically Castrated. This article is an interview with a man who wanted to be chemically castrated in order to manage his sex addiction and save his 45-year marriage. Is this an unreasonable intervention?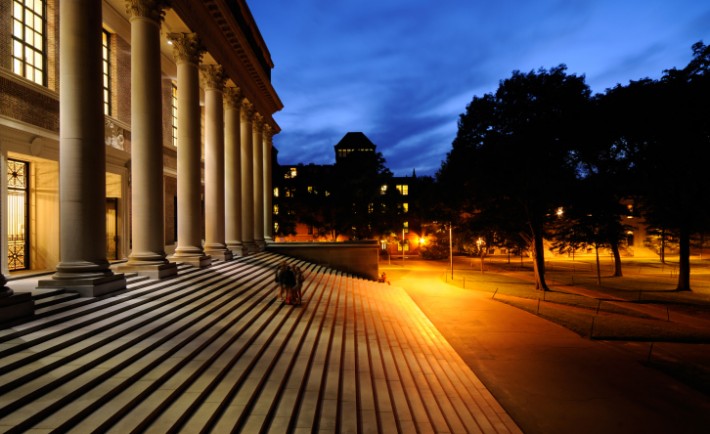 by Brian D. Earp / (@briandavidearp)
* Note: this article was originally published at the Huffington Post.
Introduction
As someone who has worked on college campuses to educate men and women about sexual assault and consent, I have seen the barriers to raising awareness and changing attitudes. Chief among them, in my experience, is a sense of skepticism–especially among college-aged men–that sexual assault is even all that dire of a problem to begin with.
"1 in 4? 1 in 5? Come on, it can't be that high. That's just feminist propaganda!"
A lot of the statistics that get thrown around in this area (they seem to think) have more to do with politics and ideology than with careful, dispassionate science. So they often wave away the issue of sexual assault–and won't engage on issues like affirmative consent.
In my view, these are the men we really need to reach.
A new statistic
So enter the headline from last week's New York Times coverage of the latest college campus sexual assault survey:
"1 in 4 Women Experience Sex Assault on Campus."
But that's not what the survey showed. And you don't have to read all 288 pages of the published report to figure this out (although I did that today just to be sure). The executive summary is all you need.
* Note that this entry is being cross-posted at the Journal of Medical Ethics blog.
Introduction
Is prostitution harmful? And if it is harmful, should it be illegal to buy (or sell) sexual services? And if so, should there ever be any exceptions? What about for people with certain disabilities—say—who might find it difficult or even impossible to find a sexual partner if they weren't allowed to exchange money for sex? Do people have a "right" to sexual fulfillment? Continue reading →
On the supposed distinction between culture and religion: A brief comment on Sir James Munby's decision in the matter of B and G (children)
By Brian D. Earp (@briandavidearp)
Introduction
What is the difference between "culture" and "religion" … ? From a legal standpoint, this question is important: practices which may be described as being 'religious' in nature are typically afforded much greater protection from interference by the state than those that are understood as being "merely" cultural. One key area in which this distinction is commonly drawn is with respect to the non-therapeutic alterations of children's genitals. When such alteration is done to female children, it is often said to be a "cultural" practice that does not deserve legal protection; whereas, when it is done to male children, it is commonly said to be a "religious" practice – at least for some groups – and must therefore not be restricted (much less forbidden) by law.
Is this a valid distinction?