The first two weeks of 2013 were marked by a flurry of news articles considering "the new science" of pedophilia. Alan Zarembo's article for the Los Angeles Times focused on the increasing consensus among researchers that pedophilia is a biological predisposition similar to heterosexuality or homosexuality. Rachel Aviv's piece for The New Yorker shed light upon the practice of 'civil commitment' in the US, a process by which inmates may be kept in jail past their release date if a panel decides that they are at risk of molesting a child (even if there is no evidence that they have in the past). The Guardian's Jon Henley quoted sources suggesting that perhaps some pedophilic relationships aren't all that harmful after all. And Rush Limbaugh chimed in comparing the 'normalization' of pedophilia to the historical increase in the acceptance of homosexuality, suggesting that recognizing pedophilia as a sexual orientation would be tantamount to condoning child molestation.
So what does it all mean? While most people I talked to in the wake of these stories (I include myself) were fascinated by the novel scientific evidence and the compelling profiles of self-described pedophiles presented in these articles, we all seemed to have a difficult time wrapping our minds around the ethical considerations at play. Why does it matter for our moral appraisal of pedophiles whether pedophilia is innate or acquired? Is it wrong to imprison someone for a terrible crime that they have not yet committed but are at a "high risk" of committing in the future? And if we say that we can't "blame" pedophiles for their attraction to children because it is not their "fault" – they were "born this way" – is it problematic to condemn individuals for acting upon these (and other harmful) desires if it can be shown that poor impulse control is similarly genetically predisposed? While I don't get around to fully answering most of these questions in the following post, my aim is to tease out the highly interrelated issues underlying these questions with the goal of working towards a framework by which the moral landscape of pedophilia can be understood.  Continue reading →
On Wednesday last week, Professor Janet Radcliffe Richards gave the last of her three Uehiro lectures on 'Sex in a Shifting Landscape'. (Here you can find recordings of all three lectures: 1st audio, 1st video, 2nd audio, 2nd video, 3rd audio, 3rd video.)
She emphasised the goal she pursued with these lectures, namely, to demonstrate methods of philosophical reasoning in practice and to show how they can help in coming to useful conclusions. Recapitulating aspects of her first and second lecture, Radcliffe Richards illustrated the methodological approach John Steward Mill used in the dispute about women's rights in the 19th century to show the weakness of his opponents' arguments by proving their incoherence.
            In the last two centuries, there has been a massive shift in the legal, social and institutional norms surrounding sex – both in terms of women's rights and regulation of sexual activity.  And, undoubtedly, there will be more such shifts in the future – the sexual norms that emerge in the future may well make even the most strident liberals of today blush.  What to make of this complex and sometimes confusing landscape?  This is the subject of the 2012 Annual Uehiro Lecture Series, entitled 'Sex in a Shifting Landscape' and delivered over the next three weeks by Professor Janet Radcliffe Richards.  The first lecture occurred on November 14 (you can listen to the podcast here and here), with two more to follow on November 21 and 28.  Continue reading →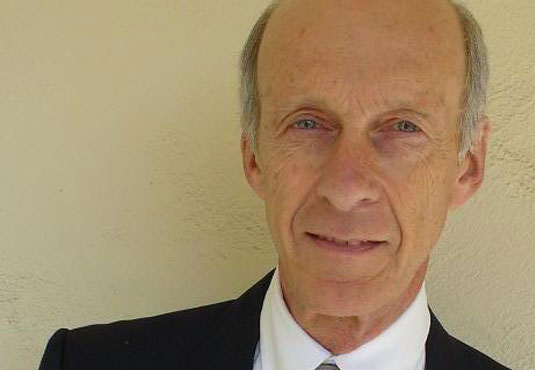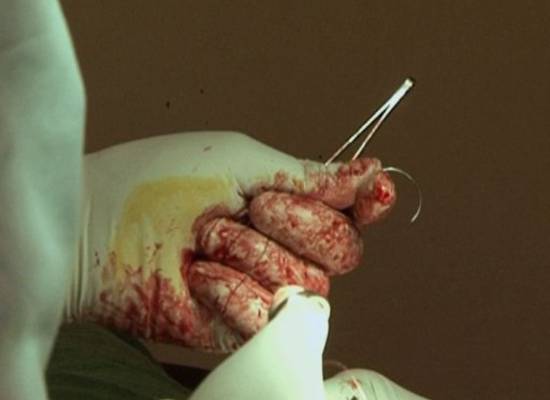 * Note: this article has been re-posted at various other sites, sometimes with minor edits. This is the original and should be referred to in case of any discrepancies.
A fatal irony: Why the "circumcision solution" to the AIDS epidemic in Africa may increase transmission of HIV
1. Experimental doubts 
A handful of circumcision advocates have recently begun haranguing the global health community to adopt widespread foreskin-removal as a way to fight AIDS. Their recommendations follow the publication of three [1] randomized controlled trials (RCTs) conducted in Africa between 2005 and 2007.
These studies have generated a lot of media attention. In part this is because they claim to show that circumcision reduces HIV transmission by about 60%, a figure that (interpreted out of context) is ripe for misunderstanding, as we'll see. Nevertheless, as one editorial [2] concluded: "The proven efficacy of MC [male circumcision] and its high cost-effectiveness in the face of a persistent heterosexual HIV epidemic argues overwhelmingly for its immediate and rapid adoption."
Well, hold your horses. The "randomized controlled trials" upon which these recommendations are based are not without their flaws. Their data have been harnessed to support public health recommendations on a massive scale whose implementation, it has been argued, may have the opposite of the claimed effect, with fatal consequences. As Gregory Boyle and George Hill explain in their extensive analysis of the RCTs: