In the first of a series of video interviews by Dr Katrien Devolder hosted by the Practical Ethics in the News blog, Jeff McMahan discusses the war in Syria.
In the aftermath of the Paris terror attacks, the US and France increased the number of airstrikes in Syria.
Is this increase justified?
See the full interview here: https://www.youtube.com/watch?v=Rd3-YrtVMoU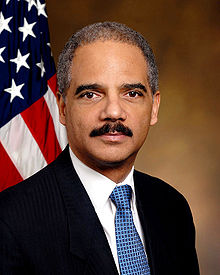 By Brian Earp
See Brian's most recent previous post by clicking here.
See all of Brian's previous posts by clicking here.
In this 'hour' of danger: Civil liberties and the eternal threat of terror
The U.S. government is legally justified in killing its own citizens overseas if they are involved in plotting terror attacks against America, Attorney General Eric Holder said Monday.
"In this hour of danger, we simply cannot afford to wait until deadly plans are carried out, and we will not," he said in remarks prepared for a speech at Northwestern University's law school in Chicago.
Pay attention to Mr. Holder's choice of words here. This hour of danger? Excuse me: an "hour" is a bounded stretch of time – and not very long. But terrorism is a threat with no border – it has existed always, and will continue indefinitely. The "war on terror" cannot be won: you can kill a terrorist, sure, but you cannot eliminate a tactic. So let us not talk about an "hour." This sort of speech is insidious. We all know that an hour takes sixty minutes and then it's finished. But terrorism will present a "danger" forever.