By Charles Foster
Cross posted from The Conversation
To be clear, and in the hope of heading off some trolls, two observations. First: of course I don't welcome the epidemic. It will cause death, worry, inconvenience and great physical and economic suffering. Lives and livelihoods will be destroyed. The burden will fall disproportionately on the old, the weak and the poor.
And second: these suggestions are rather trite. They should be obvious to reasonably reflective people of average moral sensibility.
That said, here goes:
1. It will make us realise that national boundaries are artificial
The virus doesn't carry a passport or recognise frontiers. The only way of stopping its spread would be to shut borders wholly, and not even the most rabid nationalists advocate that. It would mean declaring that nations were prisons, with no one coming in or out – or at least not coming back once they'd left. In a world where we too casually assume that frontiers are significant, it doesn't do any harm to be reminded of the basic fact that humans occupy an indivisible world.
Cooperation between nations is essential to combating the epidemic. That cooperation is likely to undermine nationalist rhetoric.
2. It will make us realise that people are not islands
The atomistic billiard-ball model of the person – a model that dominates political and ethical thinking in the west – is biologically ludicrous and sociologically unsustainable. Our individual boundaries are porous. We bleed into one another and infect one another with both ills and joys. Infectious disease is a salutary reminder of our interconnectedness. It might help us to recover a sense of society.
3. It may encourage a proper sort of localism
Internationalism may be boosted. I hope so. But if we're all locked up with one another in local quarantine, we might get to know the neighbours and the family members we've always ignored. We might distribute ourselves less widely, and so be more present to the people around us.
We might even find out that our local woods are more beautiful than foreign beaches, and that local farmers grow better and cheaper food than that which is shipped (with the associated harm to the climate) across the globe.
4. It may encourage altruism
Exigencies tend to bring out the best and the worst in us. An epidemic may engender and foster altruistic heroes.
5. It may remind us of some neglected constituencies
Mortality and serious illness are far higher among the old, the very young, and those suffering from other diseases. We tend to think about – and legislate for – the healthy and robust. The epidemic should remind us that they are not the only stakeholders.
6. It may make future epidemics less likely
The lessons learned from the coronavirus epidemic will pay dividends in the future. We will be more realistic about the dangers of viruses crossing the barriers between species. The whole notion of public health (a Cinderella speciality in medicine in most jurisdictions) has been rehabilitated. It is plain that private healthcare can't be the whole answer. Much has been learned about the containment and mitigation of infectious disease. There are strenuous competitive and cooperative efforts afoot to develop a vaccine, and vaccines against future viral challenges are likely to be developed faster as a result.
7. It might make us more realistic about medicine
Medicine is not omnipotent. Recognising this might make us more aware of our vulnerabilities. The consequences of that are difficult to predict, but living in the world as it really is, rather than in an illusory world, is probably a good thing. And recognising our own vulnerability might make us more humble and less presumptuous.
8. Wildlife may benefit
China has announced a permanent ban on trade in and consumption of wildlife. That in itself is hugely significant from a conservation, an animal welfare, and a human health perspective. Hopefully other nations will follow suit.
Written by Neil Levy
Originally published in The Conversation
I recently watched an interview with David Attenborough, in which he was asked whether there is hope that things can get better for our planet. He replied that we can only slow down the rate at which things get worse. It seems to me that this is the first time in history we have known things will get worse for the foreseeable future. How do you live in the shadow of such rapid and inevitable decline? And how can you cope with the guilt? Paul, 42, London.
I agree that we live in a unique moment in history. This isn't like a war or an economic recession, where you know things will be bad for a few years but eventually improve. Never before have we known that the deterioration of not just our countries, but our entire planet, will continue for the foreseeable future – no matter what we do. As Attenborough says, we can (and should) fight to slow the rate at which things get worse, even though we can't realistically hope for improvement.
Written by Tess Johnson, University of Oxford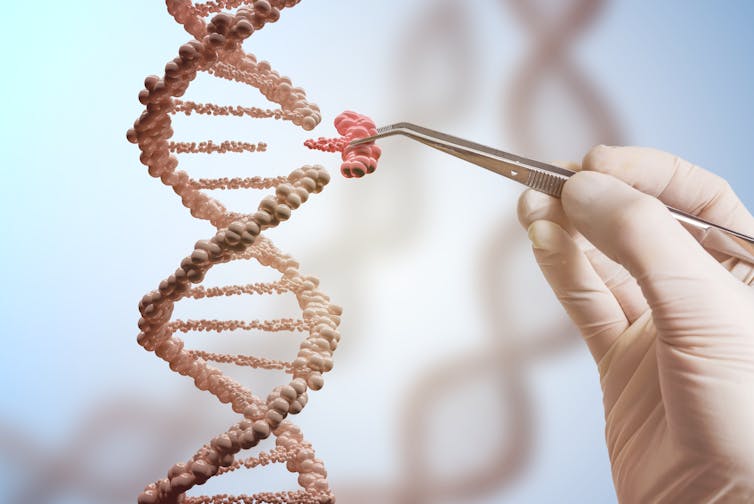 How far will we allow genetic enhancement to go?
vchal/ Shutterstock
The first genetically edited children were born in China in late 2018. Twins Lulu and Nana had a particular gene – known as CCR5 – modified during embryonic development. The aim was to make them (and their descendants) resistant to HIV. By some definitions, this would be an example of human enhancement.
Although there is still a long way to go before the technology is safe, this example has shown it's possible to edit genes that will continue being inherited by genetic offspring for generations. However, we don't yet know what effect these genetic changes will have on the overall health of the twins throughout life. Potential unintended changes to other genes is a grave concern which is limiting our use of gene editing technology at the moment – but this limit won't always be present. Continue reading →
Written by Julian Savulescu, University of Oxford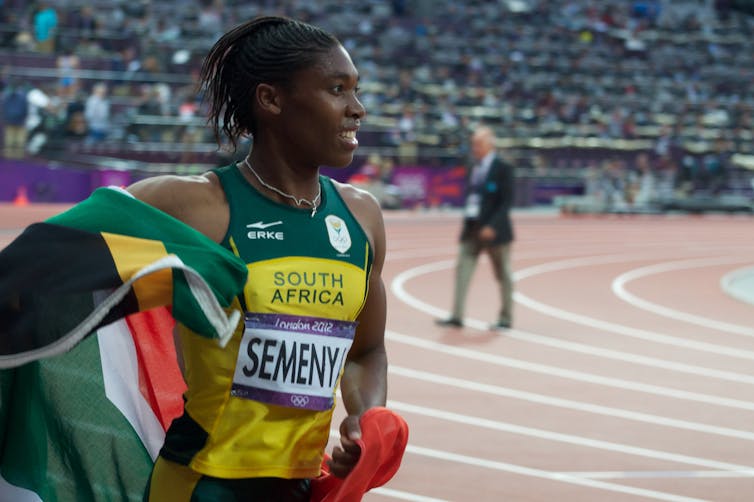 Middle-distance runner Caster Semenya will need to take hormone-lowering agents, or have surgery, if she wishes to continue her career in her chosen athletic events.
The Court of Arbitration in Sport (CAS) decided last week to uphold a rule requiring athletes with certain forms of what they call "disorders of sex development" (DSD) – more commonly called "intersex" conditions – to lower their testosterone levels in order to still be eligible to compete as women in certain elite races.
The case was brought to CAS by Semenya, as she argued discrimination linked to a 2018 decision preventing some women, including herself, from competing in some female events.
This ruling is flawed. On the basis of science and ethical reasoning, there are ten reasons CAS's decision does not stand up. Continue reading →
Written by Dr Tom Douglas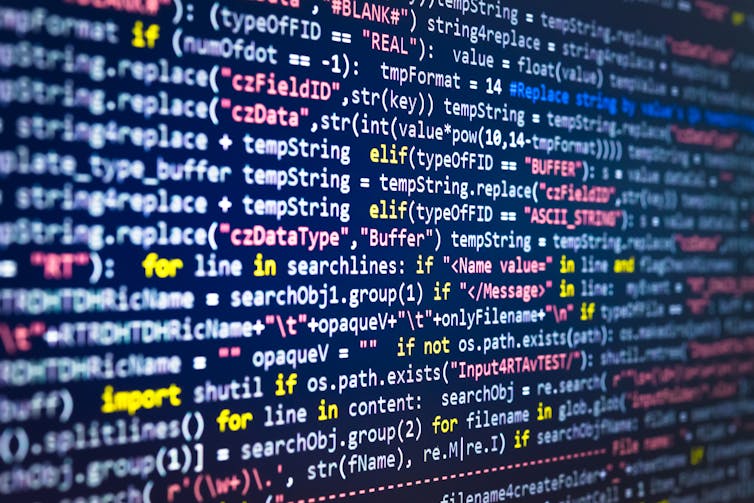 Our lives are increasingly affected by algorithms. People may be denied loans, jobs, insurance policies, or even parole on the basis of risk scores that they produce.
Yet algorithms are notoriously prone to biases. For example, algorithms used to assess the risk of criminal recidivism often have higher error rates in minority ethic groups. As ProPublica found, the COMPAS algorithm – widely used to predict re-offending in the US criminal justice system – had a higher false positive rate in black than in white people; black people were more likely to be wrongly predicted to re-offend.
Corrupt code.
Vintage Tone/Shutterstock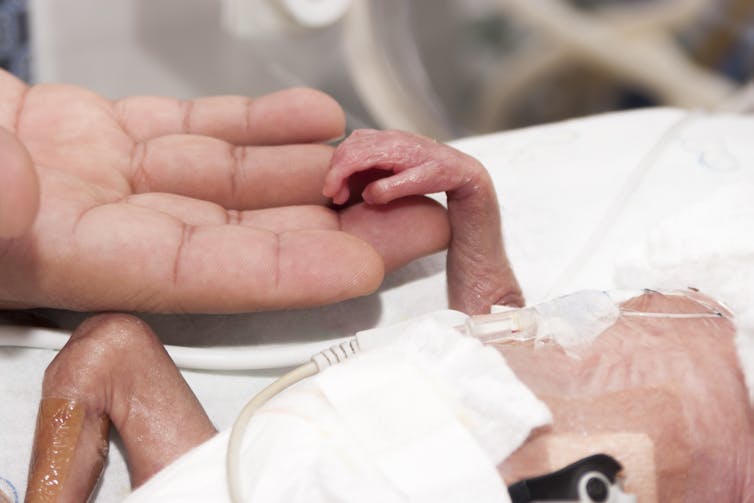 Written by Julian Koplin, University of Melbourne and
Julian Savulescu, University of Oxford
This article is republished from The Conversation under a Creative Commons license. Read the original article.
Researchers have grown groups of brain cells in the lab –
known as 'organoids' – that produce brain waves resembling
those found in premature infants.
from www.shutterstock.com
Scientists have become increasingly adept at creating brain organoids – which are essentially miniature human brains grown in the laboratory from stem cells.
Although brain organoid research might seem outlandish, it serves an important moral purpose. Among other benefits, it promises to help us understand early brain development and neurodevelopmental disorders such as microcephaly, autism and schizophrenia.
written by Neil Levy
It's the time of year at which many of us take stock of how our lives are going. It is more or less arbitrary where we mark the end of the year, but because the convention is shared, our lives have a rhythm that is marked by the calendar, and the length of the year makes it a good unit for assessing some aspects of our life. We might ask whether we stuck to the resolutions made 12 months earlier. We might ask more general questions about how our life is going: have we been good parents or partners? Have we pursued worthwhile goals? Have the steps we have taken toward those goals between well-designed?
The unexamined life is not worth living, Socrates is famously reputed to have said. More recently, Mill echoed Socrates, arguing that it was better to live a life of self-reflection and be unsatisfied than be a pig who did not reflect but was happy. The idea that we can and should reflect on our lives and their trajectories remains deeply attractive to us and finds expression in psychotherapy and self-help books, as well as the annual ritual of taking stock. Continue reading →
Written by Nadira Faber
This post was originally published on The Conversation
We routinely work together with other people. Often, we try to achieve shared goals in groups, whether as a team of firefighters or in a scientific collaboration. When working together, many people – naturally – would prefer doing so with others who are their friends. But, as much as we like spending time with our friends, is working with them in a group really good for our performance?
People have different personal opinions about this question. Some think working in a group of friends makes you more productive, because knowing and liking each other makes you more efficient. Others think it makes you less productive, because you spend too much time recapping your adventures from last weekend rather than focusing on work. So who is right? Continue reading →
Written by Dr Christopher Gyngell Research Fellow in Biomedical Ethics, Murdoch Childrens Research Institute, and Professor Julian Savulescu Uehiro Chair in Practical Ethics,Visiting Professor in Biomedical Ethics, Murdoch Childrens Research Institute and Distinguished Visiting Professor in Law, Melbourne University, University of Oxford
This article was originally published on The Conversation
One of the greatest mysteries in life is why only about one in three embryos formed naturally ever go on to produce a baby. Most miscarry. By genetically engineering human embryos, scientists in the UK have identified a key gene in enabling embryos to develop.
Kathy Niakan, of the Francis Crick Institute in London, led a team which used gene editing technique CRISPR to investigate the role of a particular gene in the development of embryos. The study could potentially lead to better understanding of miscarriage, and hopefully prevention of it, and improve treatment of infertility.
However, this ground-breaking research would be illegal in Australia. Scientists doing this in Australia could be imprisoned. It's time to review Australia's laws in this area, which are 15 years old. Continue reading →