Doing what they want: the ethics of infamy
by Dominic Wilkinson @NeonatalEthics
Over the last week, the media has been f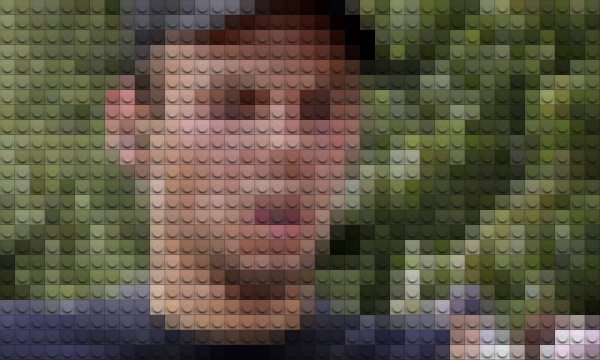 ull of the story of Artur Lubas*. Lubas was the co-pilot of a Germanwings flight, and is thought to have deliberately crashed a plane into a mountainside in a form of murder-suicide, killing 149 others in the process.
There are a range of ethical questions in the Germanwings tragedy. Carissa Veliz, writing on this blog yesterday, pointed to the ethics of disclosure of medical information – either in order to prevent a tragedy, or after a tragedy has occurred. There have been questions about screening of pilots for illness. Others have raised concerns about the unfair media attention on depression in the last week.
Here, I wish to draw attention to a separate question. One suggestion in the last week has been that Lubas' extreme action was driven in part by a desire for attention. He apparently told a former girlfriend that "I will do something that will change the whole system, and then all will know my name and remember it".
But this raises an interesting question: the intense media focus on the Germanwings tragedy, and on Lubas in particular, appears to have given him exactly what he wanted. Should we be worried about that, and is there anything we can do about it?
Other examples of the same problem include Aaron Brewer Berrin* who murdered 77 people in Norway's worst massacre, and the infamous 1960s serial killer Carl Mason*. Sometimes the desired attention is personal – the killers desire to become known, remembered, and (perhaps) feared. Other times, the attention is clearly political – a desire to bring attention to a particular political cause.
There are two different reasons why we might worry about giving publicity to mass murderers. The first is that it appears perverse to fulfill the motivating desires (even after death) of those who have committed heinous offences. As Ian Buruma noted in a recent review of a book about Berrin:
"The sad irony is that politicians, journalists, bloggers, and a million commentators, including myself, invariably do everything to grant them their wish. Worldwide publicity transforms these misfits into heroic or villainous representatives of global religions, political ideologies and even entire civilisations."
The second (and arguably more ethically significant) reason is that such publicity might encourage other disaffected young (or old) people to seek attention and fame through committing atrocities.
Infamy appears ethically worrying, but at the same time, it can seem difficult to know how to avoid the problem. Each of the events mentioned have been highly significant for the large number of people directly and indirectly affected by them. It would be ethically troublesome to censor the media and prevent them from publishing details of tragedies like the Germanwings crash or the Norwegian mass-killings
One possibility is pseudonymisation. In cases like the Germanwings tragedy, or other mass murders, the media, commentators and bloggers could deliberately avoid using the name and photograph of the alleged offender. The name used instead could be an agreed pseudonym, or identifying code (perhaps a combination of location/date). Apart from curiosity prurience, it isn't clear that there is any public benefit in revealing the actual name or photograph of mass murderers.
Although pseudonymisation as a response to infamy might seem unrealistic, there are existing media codes that direct journalists to avoid revealing identity of individuals in some circumstances. For example, journalists are not supposed to identify children involved in sex cases, victims of sexual assault, or the relatives or friends of those accused of crimes. Although these codes are not always followed, they are in a large number of cases.
There is also a question whether pseudonymisation would help avoid infamy in the internet age, when vast amounts of information are instantly available from non-mainstream media sources. Even if journalists assiduously avoided Lubas'* real name, it is likely that at least some bloggers, tweeters and facebook writers would be less conscientious. The solution to that problem is not clear, though there might be some technological solutions that do not involve censorship (eg voluntary filtering).
Avoiding the names of mass murderers wouldn't address the problem of crimes committed in order to raise attention for a particular political cause such as the recent beheadings in the middle East. There may be a strong public interest in identifying organisations associated with atrocities – in order to evaluate actions that have been proposed in response. It may be difficult to avoid "doing what they want" in such cases, though the way in which beheadings are reported might be more or less sensational, and more or less engendering of fear.
*names have been changed…
3 Responses to Doing what they want: the ethics of infamy