Why do we like our artist on drugs, but not our sportspeople?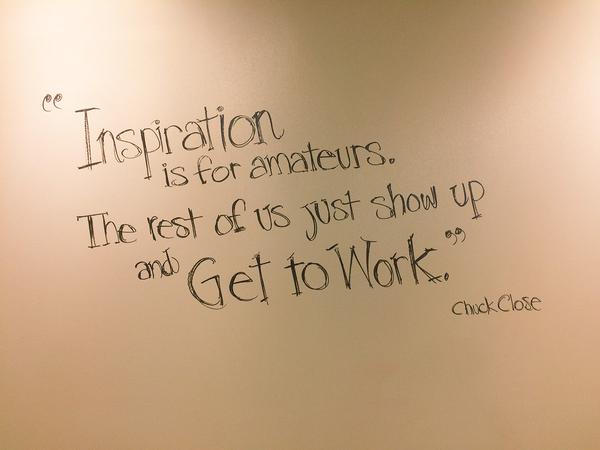 The internet and print media are happy to herald that movie director Lars Von Trier can't work without alcohol. He reports that he tried to be sober and went to AA meetings for half a year, but has now started drinking again in order to be able to work. This is a victory for those who believe that artists are more creative on drugs. As Von Trier himself ranted late last year, before going in rehab, he thinks that going clean will probably mean the end of his career. He probably won't be able to make movies at all, and what he will produce, will be 'shitty'. 'There is no creative expression of artistic value that has ever been produced by ex-drunkards and ex-drug-addicts. Who the hell would bother with a Rolling Stones without booze or with a Jimi Hendrix without heroin?' He states that he wrote the screenplay for Dogville during a 12-day drug binge, but working on the screenplay for Nymphomaniac, while sober, took him 18 months.Yet, when we look closer at the interview he has given now that he started drinking again, it shows a way more nuanced picture. First, he doesn't claim that he is back to full-blown addiction, but only that he started to drink a little bit. Secondly, while he claimed before that drinking a bottle of vodka daily helped him enter a "parallel world" necessary for creation, he doesn't now emphasise a relationship between drinking and creativity. His drinking has another function for him, it is not a shortcut to creativity (as other drugs are for him), but a way to handle his anxiety issues. 'I have this theory: scientists say that 80% of our mental work is to stop the senses. So we have filters to block useless information. But if you are sensitive, then it means these filters are a bit broken.' In order to focus on the mental work required to make a movie, he needs to block his senses. Being an anxious person, he needs help to block his senses, and alcohol (along with meditation and medication) does this for him and makes him able to perform mental work. Drinking doesn't make him more creative, but more focused. That also explains why he went to the AA, and used all his strength to get sober. Too much drinking probably wasn't beneficial anymore for his mental work. He explains that making movies on drugs was 'kind of the way I worked', but when reading the interview it seems like he is looking for other ways to work. Currently, he works with only a little bit of alcohol, just to overcome that last bit of anxiety he can't tackle otherwise.
When Von Trier states: 'I believe that if you are an artist and you're drunk (laughing), you're more sensitive', most people read it as an affirmation that drinking makes you more sensitive, and this sensitivity is needed to make beautiful movies. But rather, what Von Trier states if you read further, is that he believes that if you are an artist, and you are drunk, it probably means that you have the same anxiety issues as he has, and you need the drink in order to block your sensitivity to be able to perform mentally. The reasons Von Trier names for his drinking have little to do with his amazing creativity. Instead, he drinks for self-medication, and it seems to be a blunt weapon considering that he thought it necessary to enter rehab while also thinking that sobriety would be the end of his career.
So, why does everyone like the myth of the substance-using artist so much while despising substance-using sportspeople? We need heroes in our lives, but sportspeople and artists are different kind of heroes. In a sportsperson, we admire discipline, and very controlled behaviour we like them to excel within a certain set of rules. In an artist, we admire someone who makes new rules, we are excited by erratic behaviour, independence from societal norms, and originality. But as Von Trier reports, his amazing movies happen due to very hard work, to perform mentally at his best, rather than being a drug-abusing creative. As artist Chuck Close describes it: 'inspiration is for amateurs, the rest of us just show up and get to work'. But maybe that is not the hero we need in our lives. We like our artists being possessed with this amazing inspiration, perhaps induced by substances, rather than hard workers.
So is using drugs in the arts doping or not? When reading Von Triers interview one can wonder if he is really enhanced by his substance use, and if the negative effects outweighs the positive effects. Using substances in art is not considered doping, because it is not really helpful. Many artists die due to their substance use, or suffer burnout like Lars von Trier. Sure, the right amount of the right substance can be very helpful, either to be creative, or to just be able to show up at work, but if the balance is lost, you risk losing everything.
9 Responses to Why do we like our artist on drugs, but not our sportspeople?