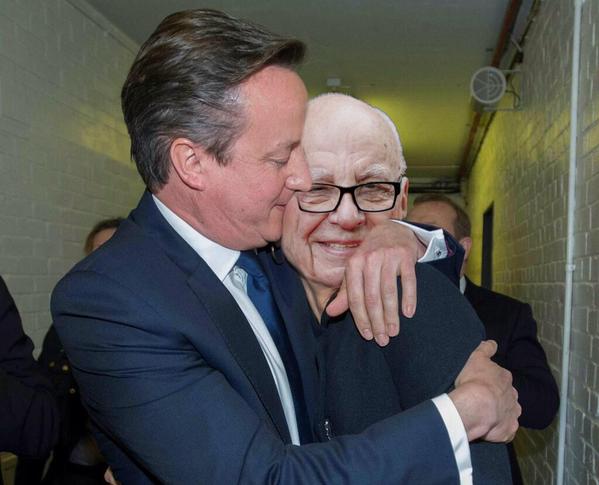 Follow Rebecca on Twitter here
One of the first things I did after seeing the depressing election news this morning was check to see which of my Facebook friends 'like' the pages of the Conservatives or David Cameron, and unfriend them. (Thankfully, none of my friends 'like' the UKIP page.) Life is too short, I thought, to hang out with people who hold abhorrent political views, even if it's just online.
This marked a change of heart for me. Usually, I try to remain engaged with such people in the hope that I might be able to change their views through debate. (Admittedly, I don't always engage constructively with them. Sometimes, late at night, when my brain is too tired to do anything fancy and I spot an offensive tweet by a UKIP supporter, the urge to murder them in 140 characters is too difficult to resist.) Did I do the wrong thing? Should I have kept my Conservative friends?
On Thursday 16th October, Professor Kenneth Kendler delivered his second (and final) Loebel Lecture, entitled 'The dappled causal world for psychiatric disorders: implications for psychiatric nosology'. You can view it online here or listen here.
Whilst Kendler's first lecture – summarised by Roger Crisp here – focused on empirical issues, the second lecture was more philosophical. Kendler's key question in the second lecture could perhaps be formulated as: Given the complex aetiology of mental disorders, how can we best understand and explain how they arise? Continue reading →
Follow Rebecca on Twitter here
Luke Malone has published an extremely moving, disturbing, and distressing article in Medium, entitled 'You're 16. You're a pedophile. You don't want to hurt anyone. What do you do now?' (warning: Malone's article contains a graphic description of child abuse). The article focuses on 'Adam', a young man who, aged 16, was horrified to discover that he was sexually attracted to children. Disturbed by his sexual desires, and desperate to avoid acting on them, he suffered depression and initially used child pornography as an outlet for his feelings. (He subsequently stopped doing this.) Adam describes how he eventually went to see a therapist, who was unsympathetic, inexperienced in this area, and ultimately of little help. It turns out that, despite the fact that paedophilia is recognised as a mental disorder, there are major obstacles to helping people who, like Adam, are desperate to avoid harming children. Malone summarises some of the main problems: Continue reading →
Follow Rebecca on Twitter here
Is there anything wrong with seriously entertaining this possibility? Not according to the author of a research article published this month in Journal of Religion and Health. In 'Schizophrenia or possession?',1 M. Kemal Irmak notes that schizophrenia is a devastating chronic mental condition often characterised by auditory hallucinations. Since it is difficult to make sense of these hallucinations, Irmak invites us 'to consider the possibility of a demonic world' (p. 775). Demons, he tells us, are 'intelligent and unseen creatures that occupy a parallel world to that of mankind' (p. 775). They have an 'ability to possess and take over the minds and bodies of humans' (p. 775), in which case '[d]emonic possession can manifest with a range of bizarre behaviors which could be interpreted as a number of different psychotic disorders' (p. 775). The lessons for schizophrenia that Irmak draws from these observations are worth quoting in full:
As seen above, there exist similarities between the clinical symptoms of schizophrenia and demonic possession. Common symptoms in schizophrenia and demonic possession such as hallucinations and delusions may be a result of the fact that demons in the vicinity of the brain may form the symptoms of schizophrenia. Delusions of schizophrenia such as "My feelings and movements are controlled by others in a certain way" and "They put thoughts in my head that are not mine" may be thoughts that stem from the effects of demons on the brain. In schizophrenia, the hallucination may be an auditory input also derived from demons, and the patient may hear these inputs not audible to the observer. The hallucination in schizophrenia may therefore be an illusion—a false interpretation of a real sensory image formed by demons. This input seems to be construed by the patient as "bad things," reflecting the operation of the nervous system on the poorly structured sensory input to form an acceptable percept. On the other hand, auditory hallucinations expressed as voices arguing with one another and talking to the patient in the third person may be a result of the presence of more than one demon in the body. (p. 776)
Irmak concludes that 'it is time for medical professions to consider the possibility of demonic possession in the etiology of schizophrenia' and that 'it would be useful for medical professions to work together with faith healers to define better treatment pathways for schizophrenia' (p. 776). Continue reading →
Follow Rebecca on Twitter here
My original blog post about the future of punishment can be found here. I clarified my view and provided links to media and blog coverage of these ideas here.
Many bloggers responded to the interview that Anders Sandberg, Hannah Maslen, and I gave in Aeon last month. Among those bloggers was André at Rogue Priest, who wrote a  'particularly sarcastic, critical review' (his words, not mine) of my ideas. In response to my comment on his post, André asked if I would answer some questions about my views on punishment. I agreed, and he sent me a wonderful list of thought-provoking questions. He has since published the interview in a new blog post. I'm posting it here, too.
Follow Rebecca on Twitter here
I'm working on a paper entitled 'Cyborg justice: punishment in the age of transformative technology' with my colleagues Anders Sandberg and Hannah Maslen. In it, we consider how punishment practices might change as technology advances, and what ethical issues might arise. The paper grew out of a blog post I wrote last year at Practical Ethics, a version of which was published as an article in Slate. A few months ago, Ross Andersen from the brilliant online magazine Aeon interviewed Anders, Hannah, and me, and the interview was published earlier this month. Versions of the story quickly appeared in various sources, beginning with a predictably inept effort in the Daily Mail, and followed by articles in The Telegraph, Huffington Post, Gawker, Boing Boing, and elsewhere. The interview also sparked debate in the blogosphere, including posts by Daily Nous, Polaris Koi, The Good Men Project, Filip Spagnoli, Brian Leiter, Rogue Priest, Luke Davies, and Ari Kohen, and comments and questions on Twitter and on my website. I've also received, by email, many comments, questions, and requests for further interviews and media appearances. These arrived at a time when I was travelling and lacked regular email access, and I'm yet to get around to replying to most of them. Apologies if you're one of the people waiting for a reply.
I'm very happy to have started a debate on this topic, although less happy to have received a lot of negative attention based on a misunderstanding of my views on punishment and my reasons for being interested in this topic. I respond to the most common questions and concerns below. Feel free to leave a comment if there's something important that I haven't covered. Continue reading →
Follow Rebecca on Twitter
Abortion is often in the news. Yesterday, The Atlantic Wire reported a poll of Americans' moral views, which found just under half of Americans believe abortion is morally wrong. Today, The Sun is running an article on the devastating effects on women of having abortions. And, a couple of weeks ago, the law in Ireland was changed to allow abortion under certain circumstances.
Whether (and under what circumstances) abortion is ethical, and whether (and under what circumstances) it should be permitted by law, are two of the most well known and fiercely debated issues of our age. I do not wish to engage with them here. Instead, I will argue as follows:
Abortions cause suffering, and neither permitting them nor banning them is likely to reduce this suffering to an acceptable level.
The best way of reducing the suffering caused by abortion is to reduce unwanted pregnancies.
Current attempts to reduce unwanted pregnancies in the UK do not work well enough.
Viewing unwanted pregnancy as more like a medical disorder and less like a social problem is likely to enable more effective measures to address it.
I then propose such a measure, and defend it against some possible objections.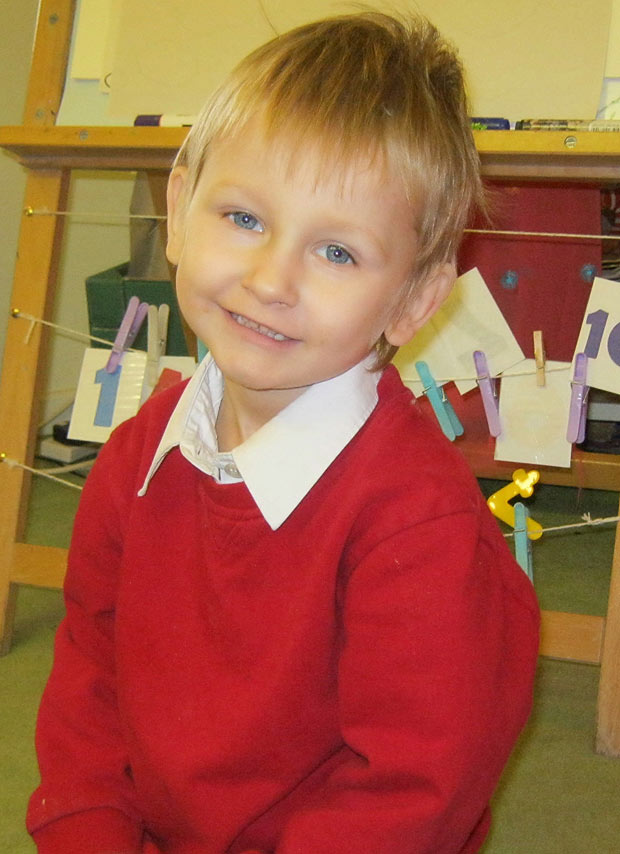 Follow Rebecca on Twitter
Edit 26th March 2014: It's been pointed out to me by various people that this blog post does not make adequately clear that I don't advocate the punishment methods described here. For a clarification of my views on the subject, please go here. For a Q&A, see here.
Today, the mother and stepfather of Daniel Pelka each received a life sentence for his murder. Daniel was four when he died in March last year. In the last few months of his short life, he was beaten, starved, held under water until he lost consciousness so that his mother could enjoy some 'quiet time', denied medical treatment, locked in a tiny room containing only a mattress on which he was expected both to sleep and defecate, humiliated and denied affection, and subjected to grotesquely creative abuse such as being force-fed salt when he asked for a drink of water. His young sibling, who secretly tried to feed and comfort Daniel, was forced to witness much of this; and neighbours reported hearing Daniel's screams at night.
Daniel's mother, Magdelena Luczak, and stepfather, Mariusz Krezolek, will each serve a minimum of thirty years in prison. This is the most severe punishment available in the current UK legal system. Even so, in a case like this, it seems almost laughably inadequate. The conditions in which Luczak and Krezolek will spend the next thirty years must, by law, meet certain standards. They will, for example, be fed and watered, housed in clean cells, allowed access to a toilet and washing facilities, allowed out of their cells for exercise and recreation, allowed access to medical treatment, and allowed access to a complaints procedure through which they can seek justice if those responsible for their care treat them cruelly or sadistically or fail to meet the basic needs to which they are entitled. All of these things were denied to Daniel. Further, after thirty years—when Luczak is 57 and Krezolek 64—they will have their freedom returned to them. Compared to the brutality they inflicted on vulnerable and defenceless Daniel, this all seems like a walk in the park. What can be done about this? How can we ensure that those who commit crimes of this magnitude are sufficiently punished? Continue reading →