By Doug McConnell
On January 6th, 2021 Trump was locked out his Twitter account for 12 hours after describing the people who stormed the US Capitol as "patriots". A few days later, his account was permanently suspended after further tweets that Twitter judged to risk "further incitement of violence" given the socio-political context at the time. Elon Musk has recently claimed that, if his deal goes through to take control of Twitter, he would reverse the decision to ban Trump because it was "morally bad and foolish in the extreme".
Here, I argue that the original suspension of Trump's account was justified but not its permanence. So I agree with Musk, in part. I suggest a modified system of suspension to deal with rule breakers according to which Trump's access should be reinstated. Continue reading →

By Doug McConnell
Recently a large, loosely coordinated group of individual 'retail investors' have been buying up stocks that certain hedge funds had bet against (i.e. 'shorted'). In doing so, the retail investors have driven up the price of those stocks. This has caused hedge funds that shorted the stock to lose billions of dollars and enabled a number of retail investors to get rich in the process. The phenomenon is anthropologically interesting because it is symbolic of a shift in power away from the traditional Wall Street players towards less wealthy, less well-connected individuals. But what are the ethics of this? Did Average Joe Trader just bring a measure of justice to Wall Street? Or did the mob unethically manipulate the market? If they did, are their actions any more unethical than the usual behaviour of institutional investors? Continue reading →
By Charles Foster
Some odd alliances are being forged in this strange new world,
I well remember, a few years ago, the open hostility shown by dreadlocked, shamanic, eco-warriors towards the Abrahamic monotheisms. They'd spit when they passed a church.
The rhetoric of their distaste was predictable. The very notion of a creed was anathema to a free spirit. 'No one's going to tell me what to think', said one (we'll call him Jack), the marks on his wrists still visible from where he'd been chained to a road-builder's bulldozer. And the content of the creeds, and the promulgators-in-chief, didn't help. 'I'm certainly taking no lessons', Jack went on, 'from some patriarchal sky-god represented by a paedophilic priest.'
But it's changed. Jack still heaves bricks through bank windows (he says), and still copulates inside stone circles, but now he's mightily impressed with Jesus, has a Greek Orthodox icon of the resurrection next to his bong, and pictures of Richard Dawkins and Sam Harris on his dartboard. He's not alone. He's part of a widespread movement that is reclaiming and recruiting the intrinsic radicalism of Judaism, Christianity, and Islam in the fight against Neo-Liberalism and the destruction of the planet. Continue reading →
by Roger Crisp
Nearly all of us have been involved with the so-called 'gig economy' in some way or other, whether by calling an Uber or by ordering a pizza via Deliveroo. Indeed my elder daughter was a 'Roo' for a while (not long, I'm glad to say), so I have had some insight, albeit vicarious, into what gig work is really like. But of course the gig economy has come under a lot of moral scrutiny in recent years – hence Dan Halliday's fascinating and well attended New St Cross Special Ethics Seminar on Thursday 28 February. Continue reading →
Written by Rebecca Brown
Last month, one of the largest music streaming services in the world, Spotify, announced a new 'hate content and hateful conduct' policy. In it, they state that "We believe in openness, diversity, tolerance and respect, and we want to promote those values through music and the creative arts." They condemn hate content that "expressly and principally promotes, advocates, or incites hatred or violence against a group or individual based on characteristics, including, race, religion, gender identity, sex, ethnicity, nationality, sexual orientation, veteran status, or disability." Content that is found to fulfil these criteria may be removed from the service, or may cease to be promoted, for example, through playlists and advertisements. Spotify further describe how they will approach "hateful conduct" by artists: 
We don't censor content because of an artist's or creator's behavior, but we want our editorial decisions – what we choose to program – to reflect our values. When an artist or creator does something that is especially harmful or hateful (for example, violence against children and sexual violence), it may affect the ways we work with or support that artist or creator.
An immediate consequence of this policy was the removal from featured playlists of R. Kelly and XXXTentacion, two American R&B artists. Whilst the 20 year old XXXTentacion has had moderate success in the US, R. Kelly is one of the biggest R&B artists in the world. As a result, the decision not to playlist R. Kelly attracted significant attention, including accusations of censorship and racism. Subsequently, Spotify backtracked on their decision, rescinding the section of their policy on hateful conduct and announcing regret for the "vague" language of the policy which "left too many elements open to interpretation." Consequently, XXXTentacion's music has reappeared on playlists such as Rap Caviar, although R. Kelly has not (yet) been reinstated. The controversy surrounding R. Kelly and Spotify raises questions about the extent to which commercial organisations, such as music streaming services, should make clear moral expressions. 
Continue reading →
Every day, for about thirty-five minutes, I sit cross-legged on a cushion with my eyes shut. I regulate my breath, titrating its speed against numbers in my head; I watch my breath surging and trickling in and out of my chest; I feel the air at the point of entry and exit; I export my mind to a point just beyond my nose and pour the breath into that point. When my mind wanders off, I tug it back.
The practice is systematic and arduous. In some ways it is complex: it involves 16 distinct stages. When I am tired, and the errant mind won't come quietly back on track, I find it helpful to summarise the injunctions to myself as:
I alternate the emphases: 'I am here': 'I am here'; 'I am here'; 'This is it'; 'This is it'; 'This is it.'
I note (although not usually, and not ideally, when I'm in the middle of the practice) that each of these connotations presumes something about the existence of an 'I'. This is less obvious with the second proposition, but clearly there: 'This' is something that requires a subject. Continue reading →
Joshua Shepherd
Misbehaving corporations are in the news again. In the New York Times, Jack Ewing and Graham Bowley provide an interesting look into the 'corporate culture' behind Volkswagen's emissions-cheating scandal. As Ewing and Bowley note, Volkswagen has blamed "a small group of engineers." But as their reporting suggests, any anatomy of blame in the Volkswagen case should consider a wide range of social influences – for example, Volkswagen's institutionalized commitment to aggression, and more local factors such as fear of those in positions of power on engineering teams.
But who is really at fault? It is natural to think that some individuals are responsible, at least in part. Are any individuals responsible in whole? Or is it possible that the corporation – Volkswagen itself – bears some of the responsibility? This kind of idea is something a number of philosophers have recently suggested. These philosophers argue that above the level of individual agency, there is such a thing as group agency. Groups (like Volkswagen) can be constituted by individuals (and also by historical and socio-structural features). Groups can intend to act – even when no member of the group has a similar intention – and act intentionally. Two philosophers (Björnsson and Hess forthcoming) have even argued that corporations are full moral agents, capable of expressing emotions like guilt, and open to the same kinds of blaming and praising attitudes we typically direct at individuals.
I'm not sure whether that is right. Corporations may be less like full moral agents, and more like extremely dangerous psychopaths – capable of manipulating their own responses to achieve the ends they truly value (i.e., maintaining profit margins). Or, corporations may be capable of a kind of agency, but one very unlike our own – one that is masked by thinking of them by analogy with human agents. It is unclear whether all the features associated with human agency are appropriately applied to the issue of corporate agency.
Despite all the jokes there are, in fact, a lot of things that lawyers won't do. Or at least shouldn't do. In many jurisdictions qualified lawyers are subject to strict ethical codes which are self-policed, usually effectively, and policed too by alert and draconian regulatory bodies.
Is there any point, then, in law firms having their own ethics committees which would decide:
(a)        how the firm should deal with ethical questions arising in the course of work?; and/or
(b)       whether the firm should accept particular types of work, particular clients or particular cases? Continue reading →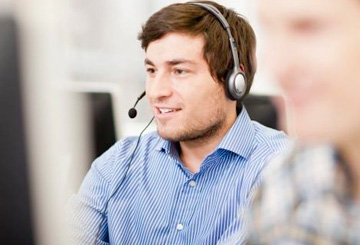 At 7pm, as you're eating your dinner, you get a call from an unknown number. You pick it up, half out of curiosity (perhaps your numbers have finally come up on the premium bonds), half out of worry (was a family member likely to have been driving at this time?), but wholly anticipating the interaction that in fact transpires:

'Good evening, I was wondering whether I could talk to [Your Name]?'

'Can I ask who's calling?' you deflect.

Enthusiastically: 'My name's Charlie and I'm calling from Well Known Phone Company Ltd. I wanted to check whether you had thought about updating your tariff? You're due an upgrade.'

You have, in fact, been wondering about updating your tariff, but you're not in the mood to do it now and dinner is getting cold. You think about explaining this to chirpy Charlie, but even the thought of engaging in an exchange about whether and when you might be free to discuss it feels like too much effort.

'We'd be able to save you about…'

'Sorry', you interject with a shade of sincerity, 'I'm not in the mood for being polite.'

'Ok, well, I…'

You hang up, feeling a twinge of guilt and tremendous wonderment at how Charlie of Well Known Phone Company Ltd remains so chirpy in the face of such rejection.
Ordinarily, we tend to think there is a presumption towards being polite to other people. By 'being polite' I mean acting courteously – considering and acknowledging the needs and feelings of others with whom we interact, even when those interactions are very brief. If someone follows close behind you through a door, you should pause to keep it open rather than letting it shut in their face. If someone asks you the time, you should at least acknowledge their question. If someone lets you into the traffic, you should indicate your thanks. This presumption towards minimally respectful behavior arises partly from social convention and partly from our duty to acknowledge the moral reality of other people.
Given the presumption towards politeness, how polite must you be to Charlie the Salesman? Were you justified in hanging up mid-sentence or did your twinge of guilt inform you that you had behaved unfairly? Or, given a less tolerant day, would you in fact have been justified in expressing anger and contempt to Charlie? Continue reading →
Several times this term I've staggered out onto Oxford station, cramped and queasy from Cattle Class, and seen packs of sleek suits ooze out of First Class, briefcases in their hands and predatory gleams in their eyes. 'Let's go hunting', one floppy-haired account manager said to his confederates. They climbed into cabs, which they saw as safari Land Rovers heading to the bush, and went off to a panelled room in some college.
To that room, lured by canapés and Mammon, lots of undergraduates will have come. Fizz (far more expensive than the students would ever buy themselves, but not of a standard that would be tolerated in the hunters' own Esher homes) will have been waiting on silver trays. Vol au vents will have been smilingly circulated by bought-in labour (or possibly by the  hunters' own menials, in their best suits, slightly creased from travelling with me in Cattle). Continue reading →