By Charles Foster
A friend of mine has written a brilliant and justly celebrated biography. I am worried about her, and about her readers.
The biography is brilliant and engaging precisely because of the degree of rapport the author has established with her subject, and the rapport she brokers between her subject and her readers. What is the cost of that rapport?
My friend has had to keep the company of her (dead) subject for years. Her book is an invitation to others to keep that company for hours. Two ethical questions arise. Continue reading →

(Image: tctmd.com)
There is a dizzying circularity in much medical law. Judges make legal decisions based on the judgments of rightly directed clinicians, and rightly directed clinicians make their judgments based on what they think the judges expect of them. This is intellectually unfortunate. It can also be dangerous.
There are two causes: Judges' reluctance to interfere with the decisions of clinicians, and doctors' fear of falling foul of the law.
In some ways judicial deference to the judgment of professionals in a discipline very different from their own is appropriate. Judges cannot be doctors. The deference is best illustrated by the famous and ubiquitous Bolam test, which is the touchstone for liability in professional negligence cases.1 A doctor will not be negligent if their action or inaction would be endorsed by a responsible body of professional opinion in the relevant specialty.
In the realm of civil litigation for alleged negligence this deference is justified. The problem arises when the deference is exported to legal arenas where it should have no place. The classic example relates to determinations of the 'best interests' of incapacitous patients. Something done in relation to an incapacitous patient will only be lawful if it is in that patient's best interests. Continue reading →

By Charles Foster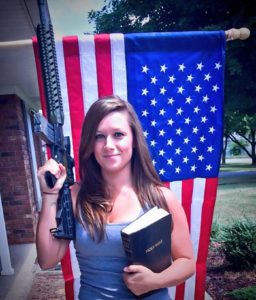 Image: Holly Fisher, a Conservative Christian blogger from West Virginia, posing with gun, Bible, and US flag:  from www.nydailynews.com
There was a near universal consensus that Bishop Michael Curry's sermon at the wedding of Prince Harry and Meghan Markle was magnificent.  'Frock Star', panted the Sun.  The Bishop 'stole the show…and is the 'new Pippa Middleton'' He left for the US, the Sun continued, 'leaving Britain still raving about his electrifying sermon.' The Bishop 'just stole the show', said Vox.com 'Prince Harry and Meghan were all but upstaged by the Episcopal priest's fiery sermon….You might say Curry just made the Anglican communion great again.'
'The Rev Michael Curry', tweeted Ed Miliband, 'could almost make me a believer, ' and Piers Morgan tweeted: 'Wow. Still reeling from Rev Curry. What a moment. What a man!' The BBC commentator Jeremy Vine said that the preacher was 'doing 50 in a 30 zone, and it's brilliant.' Continue reading →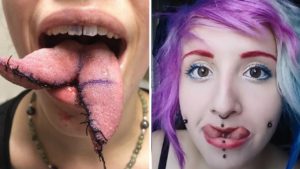 By Charles Foster
Image: 'Split tongue: procedure, safety, result': Tattoo World: Standard YouTube licence.
The appellant in R v BM was a tattooist and body piercer who also engaged in 'body modification'. He was charged with three offences of wounding with intent to do grievous bodily harm. These entailed: (a) Removal of an ear; (b) Removal of a nipple; and (c) division of a tongue so that it looked reptilian. In each case the customer had consented. There was, said the appellant, no offence because of this consent.
Where an adult decides to do something that is not prohibited by the law, the law will generally not interfere.
In Schloendorff v Society of New York Hospital (1914) 105 NE 92 Cardozo J said:
"Every human being of adult years and sound mind has a right to determine what shall be done with his own body."[1]
This principle has been fairly consistently recognised in the English law.[2] Thus, for instance, In In re T (Adult: Refusal of Treatment, Butler-Sloss LJ cited with approval this section of the judgment of Robins JA in Malette v Shulman[3]:
'The right to determine what shall be done with one's own body is a fundamental right in our society. The concepts inherent in this right are the bedrock upon which the principles of self-determination and individual autonomy are based. Free individual choice in matters affecting this right should, in my opinion, be accorded very high priority.' Continue reading →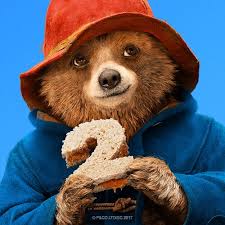 By Charles Foster
Last night, long after everyone else I know, I went with the kids to see Paddington 2. As everyone agrees, it's wonderful. It's a modern morality tale. There is plainly a big appetite for morality.
Interestingly, though, it is a Christian morality tale.1 Paddington's behaviour neutralizes violence. In the face of his goodness, and emolliated by his marmalade sandwiches, the hard men at the prison uncurl their fists and bake strawberry panna cotta with pomegranate glaze instead. His vulnerability is irresistible. He turns selfishness into altruism. 'Nuckles' (sic), (Brendan Gleeson) whose motto has always been that he doesn't do nuffin' for no one for nuffin', jeopardises his own liberty to liberate Paddington – and wins his own perpetual freedom by doing so. There's even a sort of resurrection – in which Paddington, trapped in a watery grave, is released. And as he is released, more of his redemptive power is unleashed too. Continue reading →
Introduction
In a series of five harrowing judgments, the President of the Family Division, Sir James Munby, expressed his frustration with the system that endangered the life of a child who was the subject of care proceedings. He was forthright. Some of his words were quoted in the press. A headline in the Guardian read: 'Judge warns of 'blood on our hands' if suicidal girl is forced out of secure care.' 'Why won't NHS help?' asked the Sun. 'State will have 'blood on its hands' if suicidal teen doesn't get hospital bed soon, top judge warns.'
While the judge's comments seemed generally to be applauded by the media, not all were happy. Here is a typical example of a commentator who was not:
'To use a rhetorical outburst in one case to make broader political points about the state of public services jeopardises the principle of judicial separation. In saying that there are occasions when doing right "includes speaking truth to power", and openly condemning the lack of adequate public resources, is to leave the respected realm of judicial neutrality and to enter the political fray. Language and tone matter. Even if the diagnosis is fair, for a judge to use this tactic is, well, pretty ill-judged.' Continue reading →
The issue of the legality in England and Wales of physician-assisted suicide has recently been revisited by the Divisional Court. Judgment is awaited. The judgment of the Court of Appeal, granting permission for judicial review, is here.
The basic issue before the Court of Appeal was the same as that in Nicklinson v Ministry of Justice and R (Purdy) v DPP: does the right to determine how one lives one's private life (protected by Article 8 of the European Convention on Human Rights)  confer a right to have an assisted death?
Many factors have been said to be relevant to decisions about assisted dying. They include intractable pain (rather a weak criterion, given modern palliative methods), hopeless prognosis – likely to result in death in a short time –  and simple autonomy ('It's my right to determine where, when, and in what circumstances I end my life, and that's an end of the matter'). One factor, commonly in the minds of patients asking for help in ending their lives, but rarely mentioned by advocates of assisted dying, is that the patient feels that she is a burden to her family and carers. Continue reading →
By Charles Foster
Philosophers have a non-identity problem. It is that they are not identified as relevant by the courts. This, in an age where funding and preferment are often linked to engagement with the non-academic world, is a worry.
This irrelevance was brutally demonstrated in an English Court of Appeal case,  ('the CICA case') the facts of which were a tragic illustration of the non-identity problem. Continue reading →
By Charles Foster
The Lord Chancellor recently announced that the discount rate under the Damages Act 1996 would be decreased from 2.5% to minus 0.75%. This sounds dull. In fact it is financially tectonic, and raises some important ethical questions.
In the law of tort, damages are intended to put a claimant in the position that she would have been in had the tort not occurred. A claimant who, as result of negligence on the part of a defendant, suffers personal injury, will be entitled to, inter alia, damages representing future loss of earnings, the future cost of care and, often, private medical and other treatment.
Where damages are awarded as a lump sum, there is a risk of over-compensating a claimant. Suppose that the claimant is 10 years old at the time of the award, and will live for 70 years, and the future care costs are £1000 a year for life. Should the sum awarded be £1000 x 70 years = £70,000? (70, here, is what lawyers call the 'multiplier'). It depends on the assumption one makes about what the claimant will do with the lump sum. If she invests it in equities that give her (say) an annual 5% return, £70,000 would over-compensate her.
In the case of Wells v Wells1, the House of Lords decided that, to avoid the risk of under-compensation, claimants should be treated as risk-averse investors. It should be assumed, said the House, that the discount rate should be fixed by reference to the return on index-linked gilts – Government securities. The rate was 2.5% from 2001 until February of this year. The reasons for the change to minus 0.75% are here.  Continue reading →