Written by Dominic Wilkinson and Jonathan Pugh
This article is republished from The Conversation under a Creative Commons license. Read the original article.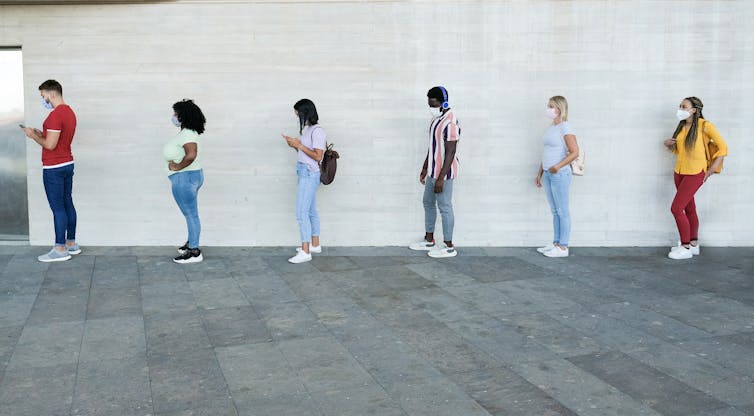 In the UK, an Oxford city councillor has been suspended after mentioning on social media that she had received a COVID vaccination from a private doctor. Meanwhile, media reports suggest that two Spanish princesses, who did not yet qualify for vaccination in Spain were vaccinated while visiting their father in the United Arab Emirates. They are among a number of ultra-wealthy people getting vaccinated in that country.
There have also been reports of people accessing vaccines early in the UK, despite not being in any of the groups prioritised for vaccination at the time.
So how concerned should we be about these cases? Continue reading →
Written By Tom Douglas
This is a (slightly modified) cross-post from The Brussels Times.
Should we all be required to produce a 'vaccine passport'—proving that we have been vaccinated against Covid-19—before being allowed to enter a cafe, travel abroad, or work in a high-risk job?
Some governments are taking tentative steps in this direction. Belgium may require that its soldiers be vaccinated before travelling abroad on peace-keeping missions. In other countries, companies are introducing requirements of their own. Air New Zealand will begin trialling vaccine passports in April.
Many governments have been reluctant to go down this route. Yet the case for vaccine passports is clear: they could allow us to end some lockdown and distancing measures for vaccinated individuals sooner than it would be safe to end them for everyone. This would be a large benefit, since these measures involve severe interference with freedom of movement, and we know that they have serious economic and psychological costs. Continue reading →
By Jonathan Pugh, Dominic Wilkinson and Julian Savulescu.
This is a crosspost from the Journal of Medical Ethics Blog.
This is an output of the UKRI Pandemic Ethics Accelerator project.
A group of citizen scientists has launched a non-profit, non-commercial organisation named 'RaDVaC', which aims to rapidly develop, produce, and self-administer an intranasally delivered COVID-19 vaccine. As an open source project, a white paper detailing RaDVaC's vaccine rationale, design, materials, protocols, and testing is freely available online. This information can be used by others to manufacture and self-administer their own vaccines, using commercially available materials and equipment.
Self-experimentation in science is not new; indeed, the initial development of some vaccines depended on self-experimentation. Historically, self-experimentation has led to valuable discoveries. Barry Marshall famously shared the Nobel Prize in 2005 for his work on the role of the bacterium Helicobacter pylori, and its role in gastritis –this research involved a self-experiment in 1984 that involved Marshall drinking a prepared mixture containing the bacteria, causing him to develop acute gastritis. This research, which shocked his colleagues at the time, eventually led to a fundamental change in the understanding of gastric ulcers, and they are now routinely treated with antibiotics. Today, self-experimentation is having something of a renaissance in the so-called bio-hacking community. But is self-experimentation to develop and test vaccinations ethical in the present pandemic? In this post we outline two arguments that might be invoked to defend such self-experimentation, and suggest that they are each subject to significant limitations. Continue reading →
Jonathan Pugh, University of Oxford and Julian Savulescu, University of Oxford
Regulators in Europe are at odds over whether the Oxford/AstraZeneca vaccine should be given to the elderly. In the UK, the vaccine has been approved for use in adults aged 18 and up, but France, Germany, Sweden and Austria say the vaccine should be prioritised for those under the age of 65. Poland only recommends it for those younger than 60. Italy goes one step further and only recommends it for those 55 and younger.
It is only ethical to approve a vaccine if it is safe and effective. Crucially, the reluctance to approve the AstraZeneca vaccine in the elderly is grounded only in concerns about its efficacy.
The concern is not that there is data showing the vaccine to be ineffective in the elderly, it's that there is not enough evidence to show that it is effective in this age group. The challenge is in how we manage the degree of uncertainty in the efficacy of the vaccine, given the available evidence. Continue reading →
Oxford Uehiro Centre's Director of Medical Ethics, Professor Dominic Wilkinson, has led a UK ethical framework for treatment decisions in acute paediatric settings during the Covid-19 Pandemic.
This ethical framework is a modification of guidance developed for treatment decisions relating to adults. The principles relating to decisions for children in the setting of the pandemic are the same as those for adults. The framework emphasises that decisions should be ethically consistent and apply to patients both with COVID-related and non-COVID related illness.

The focus of the ethical framework provides guidance for a situation where there is extremely high demand and limited critical care capacity. However, it is important to note that at the time of writing (14 April 2020) there is enough paediatric critical care capacity across the UK. At the present time decisions about children in need of critical care should reflect the same fundamental ethical considerations as apply in normal times. Those decisions should be focused on the best interests of the child, and actively involve parents in decision-making.
Written by Dominic Wilkinson, University of Oxford
This article originally appeared in The Conversation
In a world where the adjective "unprecedented" has become commonplace, the news of British Prime Minister Boris Johnson being admitted to the intensive care unit of St Thomas' Hospital with COVID-19 seemed to take it to a new level.
There is little information in the public domain about Johnson's medical condition, but this is clearly a very serious step. He will only have been transferred to intensive care because it is perceived that his condition is potentially life threatening and there is a possibility that he would need urgent medical attention, including the possible use of mechanical ventilation.
What would happen if that became necessary? Would Johnson's treatment be any different from anyone else with the same condition? Would he receive special treatment because of his political position, because of his importance for the country? Would he be prioritised for a ventilator? Continue reading →
Written by Tess Johnson, University of Oxford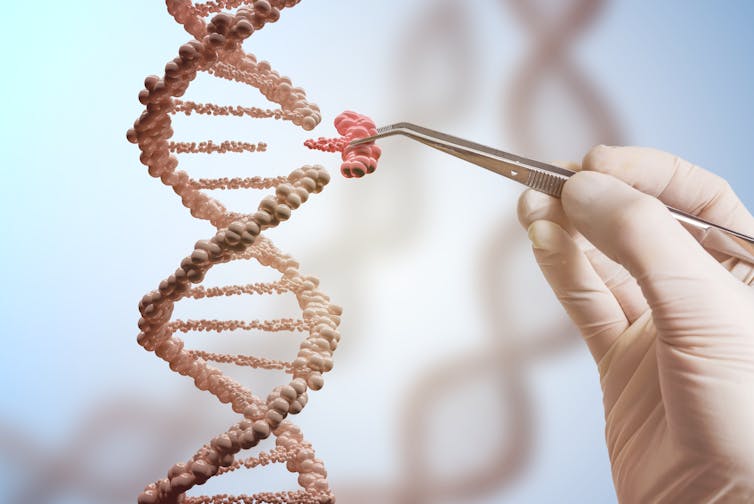 How far will we allow genetic enhancement to go?
vchal/ Shutterstock
The first genetically edited children were born in China in late 2018. Twins Lulu and Nana had a particular gene – known as CCR5 – modified during embryonic development. The aim was to make them (and their descendants) resistant to HIV. By some definitions, this would be an example of human enhancement.
Although there is still a long way to go before the technology is safe, this example has shown it's possible to edit genes that will continue being inherited by genetic offspring for generations. However, we don't yet know what effect these genetic changes will have on the overall health of the twins throughout life. Potential unintended changes to other genes is a grave concern which is limiting our use of gene editing technology at the moment – but this limit won't always be present. Continue reading →
BY CARISSA VÉLIZ
This article was originally published in New Statesman America
GETTY IMAGES / JUSTIN SULLIVAN
People often give a personal explanation of whether they protect the privacy of their data. Those who don't care much about privacy might say that they have nothing to hide. Those who do worry about it might say that keeping their personal data safe protects them from being harmed by hackers or unscrupulous companies. Both positions assume that caring about and protecting one's privacy is a personal matter. This is a common misunderstanding.
It's easy to assume that because some data is "personal", protecting it is a private matter. But privacy is both a personal and a collective affair, because data is rarely used on an individual basis. Continue reading →
Written by Dr Alberto Giubilini and Dr Samantha Vanderslott
This article was originally published on the Oxford Martin School website.
Following the publication of figures showing UK childhood vaccination rates have fallen for the fifth year in a row, researchers from the Oxford Martin Programme on Collective Responsibility for Infectious Disease discuss possible responses.
Alberto Giubilini: Yes, "we need to be bold" and take drastic measures to increase vaccination uptake
In response to the dramatic fall in vaccination uptake in the UK, Health Secretary Matt Hancock has said that "we need to be bold" and that he "will not rule out action so that every child is properly protected". This suggests that the Health Secretary is seriously considering some form of mandatory vaccination program or some form of penalty for non-vaccination, as is already the case in other countries, such as the US, Italy, France, or Australia. It is about time the UK takes action to ensure that individuals fulfil their social responsibility to protect not only their own children, but also other people, from infectious disease, and more generally to make their fair contribution to maintaining a good level of public health. Continue reading →